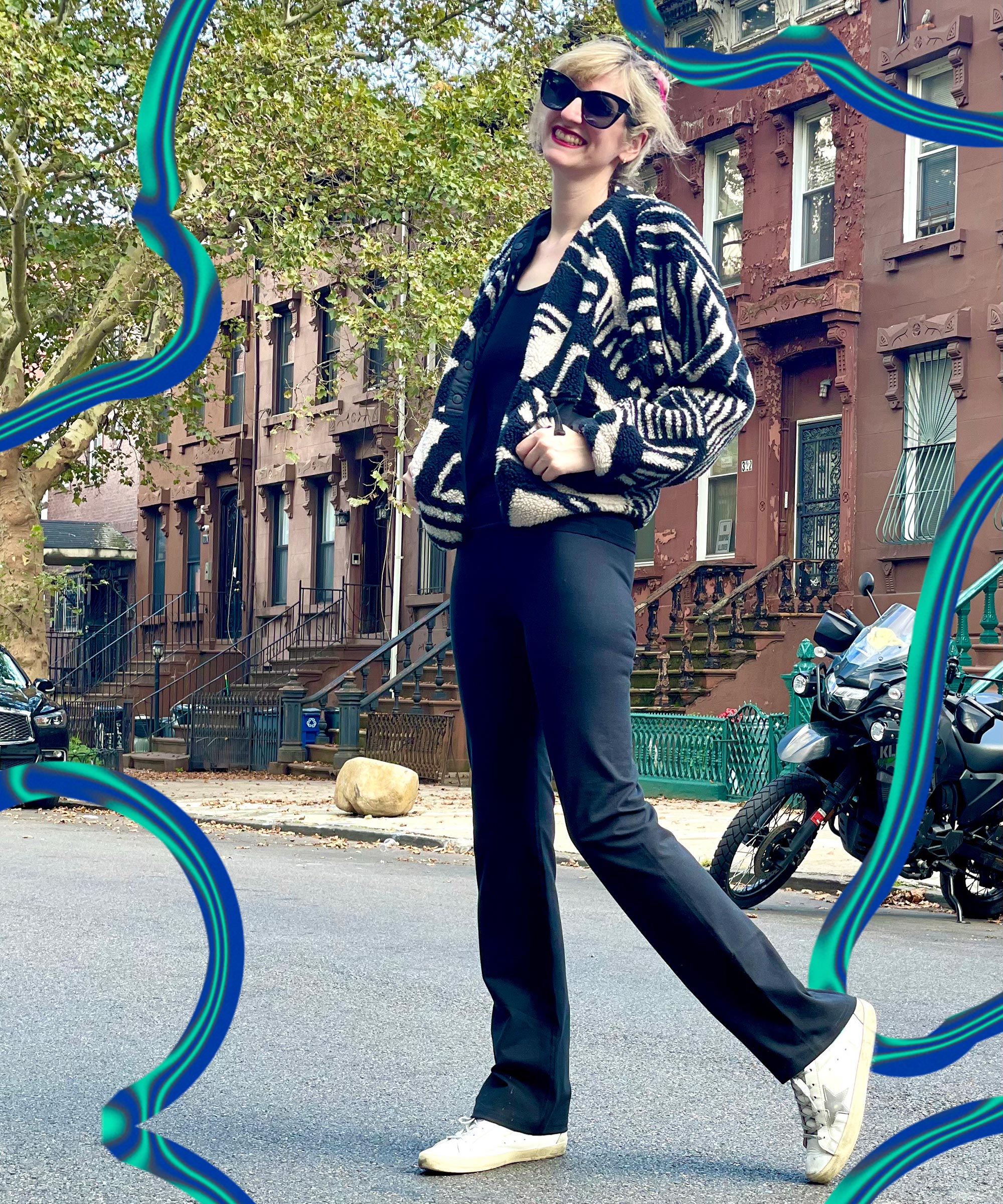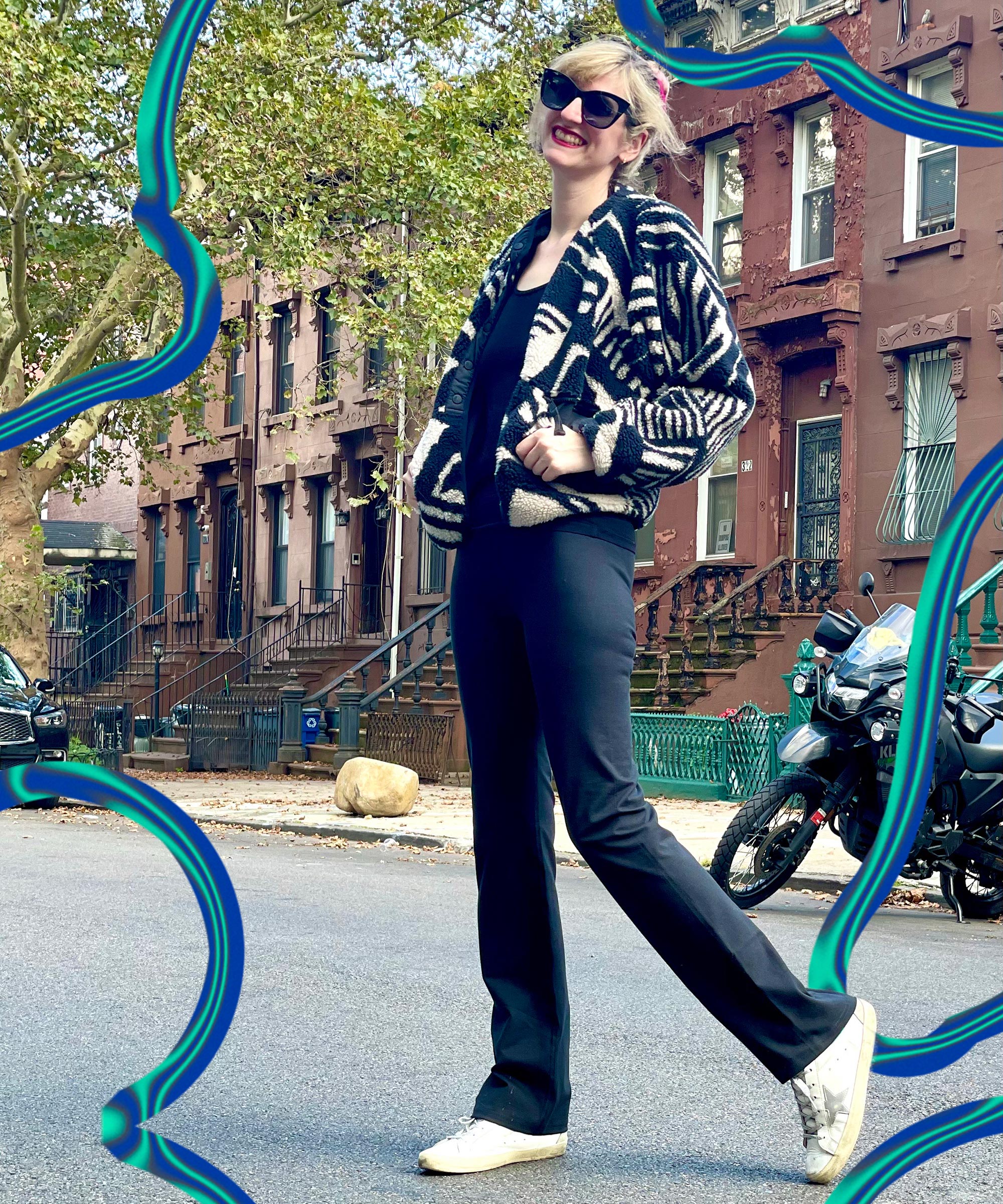 What's stretchy and soft and comfy all over? There's no riddle here — we're talking about Pact's PureFit collection. The sustainable athleisure brand has figured out the formula for creating eco-friendly basics that are high-quality, versatile, and budget-friendly. And we're here to put its PureFit products on your radar if you're in the market for everyday basic you can throw on to run errands, go into the office, or travel in.
Pact has quickly become an R29 editor favorite because its clothing promises both comfort and a commitment to the environment. The PureFit fabric in particular required very little water to produce the organic cotton (saving up to 38 gallons of water per style!) and used just 10% elastane per item to give you that comfortable stretch with as little synthetic material as possible.
The brand describes its PureFit fabric as a "soft, stretchy blend that holds its shape (and yours)." The newest additions to the family are two different bootcut leggings and a mini skort. Since flared leggings and mini skirts are having their moments right now, we think these products are the perfect building blocks of your fall wardrobe. The elevated everyday pieces come in classic neutral colorways, including taupe, navy, and olive green that are more reminiscent of workwear than activewear. (Leggings that are acceptable for the office? We're in.)
We already love sharing our favorite under-$100 monthly picks, so we couldn't pass up on sharing our thoughts on these under-$50 bottoms. We put the new Pact leggings and skorts to the test to see just how comfy and versatile they are, so read on to see whether they're the right fit for you too.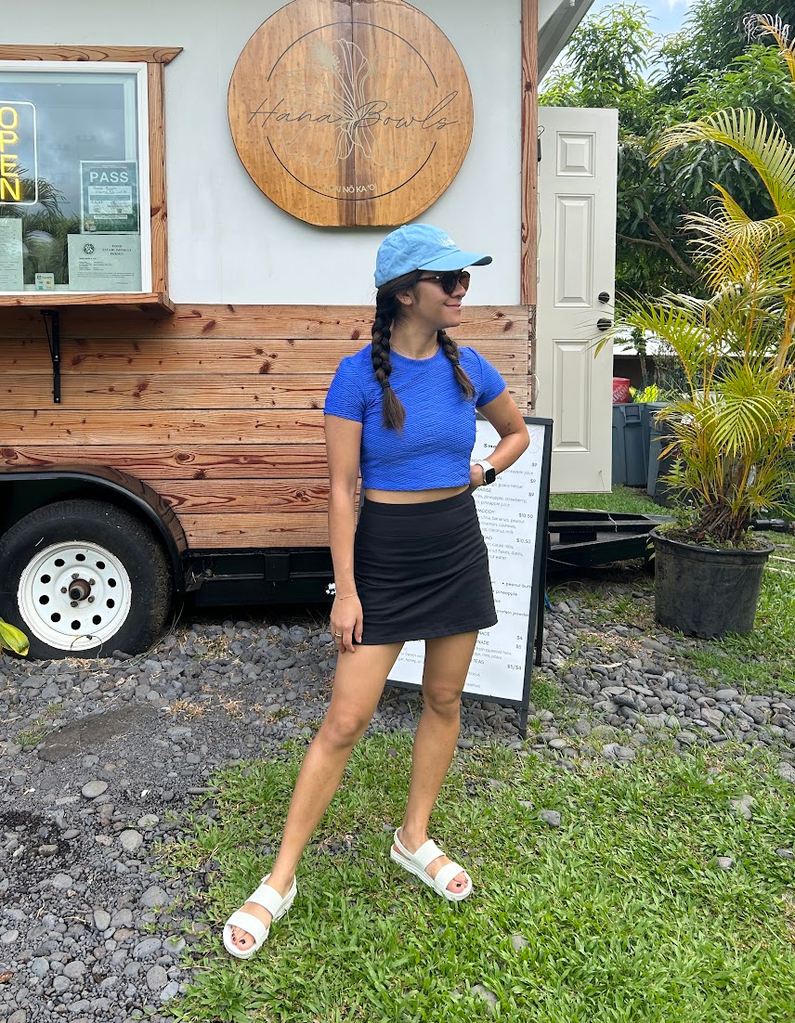 "Did Pact make the perfect skort? Honestly, it's entirely possible. As someone who considers biking a preferred mode of transportation, I absolutely adore a skort. In theory, it's a near-perfect garment that combines the mobility and security (aka, not flashing) of shorts with the cute factor of a skirt. Right out the (biodegradable!) bag, I knew I'd love Pact's PureFit Pocket Skort. For starters, it didn't look like a workout skort, which isn't inherently a bad thing if you're working up a sweat, but makes it harder to dress up for date night and hanging out with pals. Instead, Pact's organic cotton version almost looks like a normal mini skirt, only with shorts hidden underneath. Plus, there's a phone pocket inside if you don't want to carry a purse – which, sometimes is the vibe, no? It's also supremely comfortable, breathable, and matches with pretty much anything. 10/10, no notes!" —Karina Hoshikawa, Senior Writer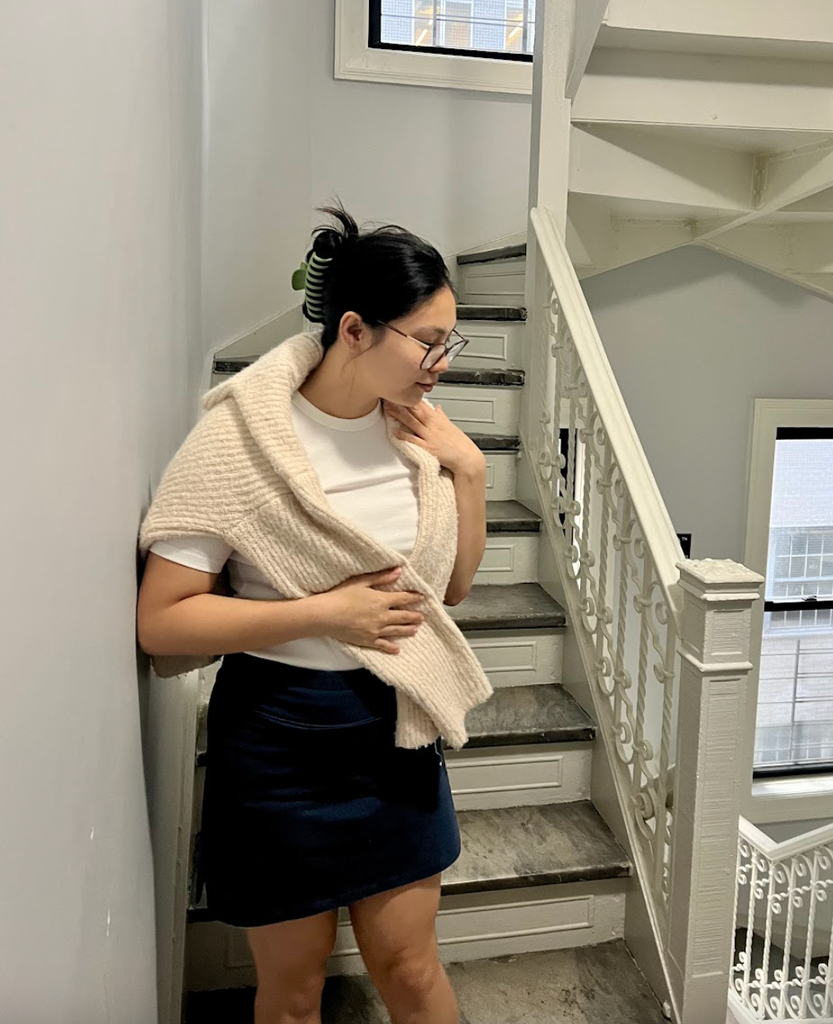 "I love skorts, and this one has been added into my rotation. I'm wearing it on dog walks, shopping trips, and just around my apartment – nowhere is off limits. The French Navy color pairs well with t-shirts, a sweater, a crop top, and basically any casual top, making it very versatile. Just the other day, I wore it with a plain white shirt, white sneakers, pigtails, and a trucker hat. I really like how it's so soft and comfortable, and the fabric is thick enough and has enough coverage to keep me warm from fall drafts. What sets it apart even more though is the two (yes, two!) pockets that it has on the short part." —Becca Sax, Affiliate Coordinator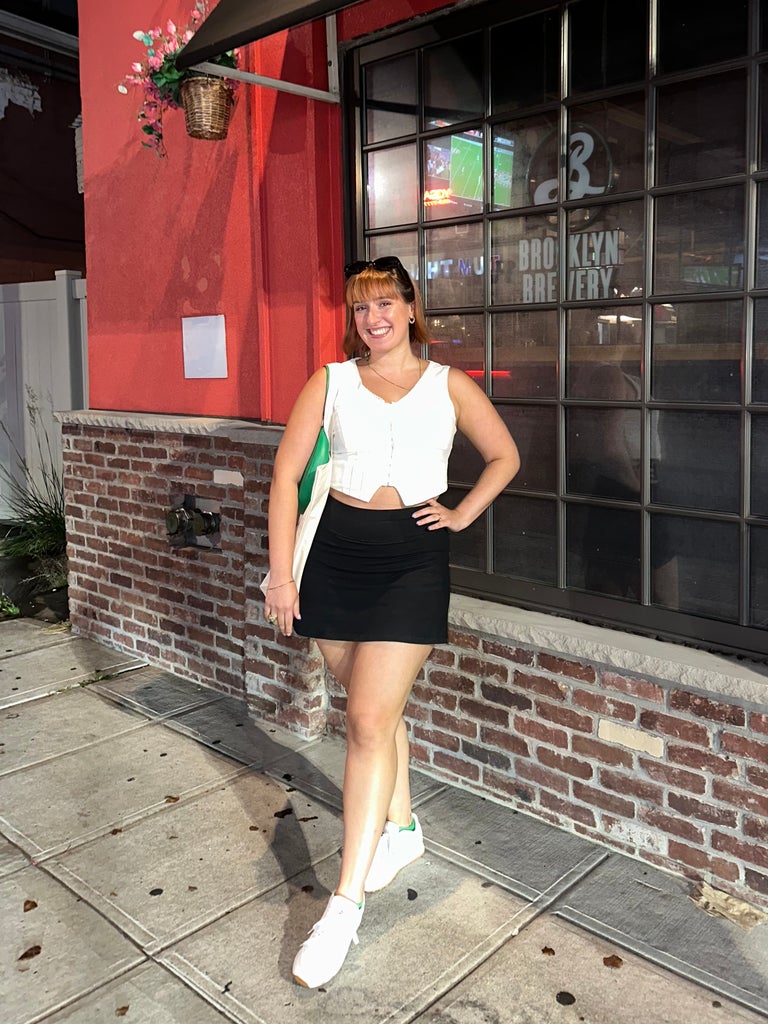 "I've actually never owned a skort as an adult, and this Pact style made me question why that is exactly. My initial reasoning for never wearing mini skirts was because I thought my fuller figure waist-down would make me flash people. But skorts were the obvious solution, and I'm so happy I have this one in my arsenal now. I chose the classic black colorway for its versatility and got a size Medium, which offers me a snug but not-too-tight fit. I again feared that it would be too short in the back, and while it is a very leggy look, the skirt didn't rise enough to make the shorts peek from underneath. My favorite parts are the thick waistband that adds some compression to my lower stomach and the mini slits on the sides of the legs. And while the athleisure material is more casual, it's sleek enough that I confidently paired it with a long white button-down and heels to NYFW events without feeling un-dressy in the slightest. I've also worn this Pact skort with crop tops and sneakers, and plan on transitioning the piece to be fall-appropriate with sweaters, boots, and possibly some sheer tights for extra warmth." —Victoria Montalti, Associate Affiliate Writer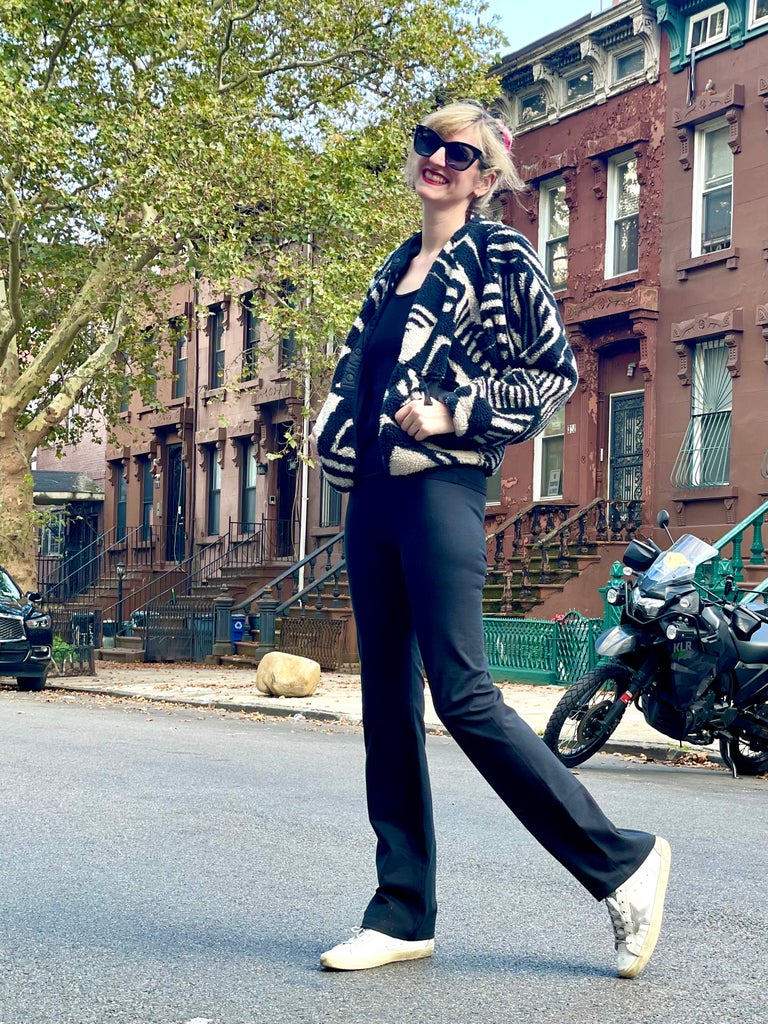 "Back in my day, we called these bootcut leggings 'dance pants,' and I wore them nearly every day from the early to mid-aughts. So I knew immediately upon pulling this pair from Pact on that I loved them. Not only is the thick cotton fabric way more substantial (and smoothing) than my spandex dance pants of Y2K, but the high waist was way more flattering than anything I'd worn in my youth. Though I do wish they had a pocket, everything else about them was pretty perfect. I was warned they were super long, so got the cropped version as well, but as I am a tall girl (5'8"), the full-length version was just right, skimming the top of my sneakers. Not only do they look absolutely adorbs, but I adore how versatile they are – just as easily paired with a casual band tee as with my beloved FP Movement Hit The Slopes Fleece Jacket, and I can see them going with cute winter sweaters, too. They're going to be my go-to for put-together, comfortable looks all fall and winter long. Tbh, I'm glad I also have a cropped pair too, since I know these are going to be put into heavy rotation!" —Charlotte Lewis, Sex & Wellness Writer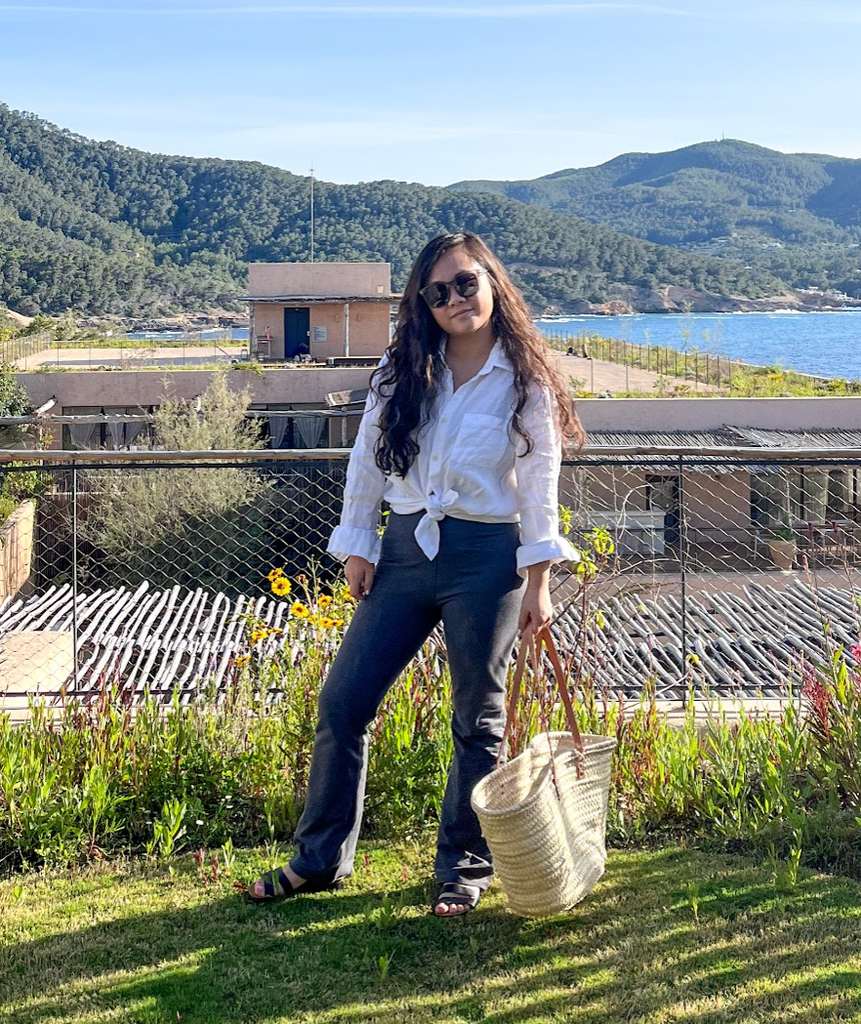 "I've had these flared leggings for almost six months now, and I'm not exaggerating when I say that this is probably the most laundered item in my closet – I just wear them that often. I've sung these leggings plenty of praises as a travel pant, and I do still wear them all the time for both short and long-haul flights. They feel really soft against the skin even after long hours of wear. This pair also gets plenty of mileage as an everyday basic; the luxurious, heathered gray colorway looks good with everything from white linen button-downs to cropped tees and even heavier knitwear. The bootcut design is incredibly flattering and – not going to lie – makes my butt look really good. I also love how the brand offers a cropped 26-inch inseam for the shorties." —Venus Wong, Senior Travel Writer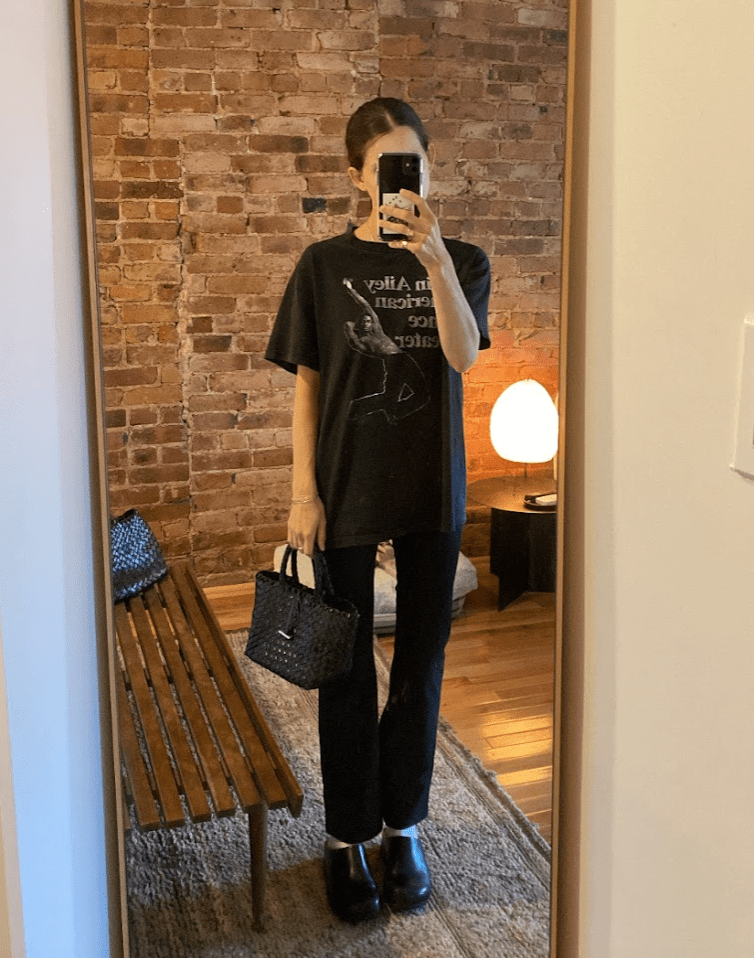 "Here me out, I'm a pretty petite human, standing at a strong 5'1", but these leggings made me feel tall?! I don't know what magic Pact wove into them, but the cropped length hits right at my ankle, perfect for a sock/clog moment, and they skimmed my legs just right. They feel like a yoga pant, but in an elevated way where I can easily dress them for running errands during the day without looking like I just came from a workout. I styled them with a vintage tee and clogs here, but can also see myself layering a button down and fall jacket overtop with a pair of vintage loafers." —Kate Spencer, Sr. Affiliate Partnerships Manager
At Refinery29, we're here to help you navigate this overwhelming world of stuff. All of our market picks are independently selected and curated by the editorial team. All product details reflect the price and availability at the time of publication. If you buy or click on something we link to on our site, Refinery29 may earn commission.
Like what you see? How about some more R29 goodness, right here?
24 Pairs Of Wide-Leg Pants To Loosen Up In
The Best Mini Skirts & Skorts For Showing Some Leg