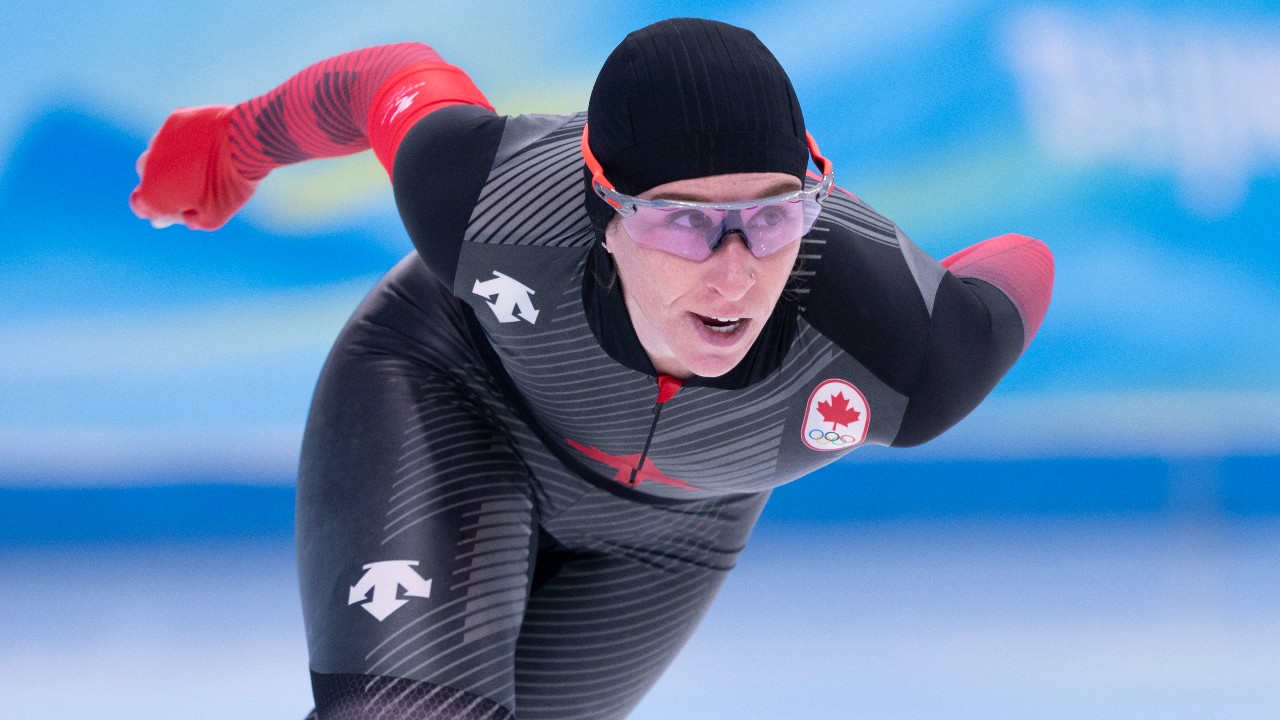 After a surprise silver in long-track speedskating by Laurent Dubreuil on Day 14, Canada's Ivanie Blondin hopes to keep the momentum going at the oval on Day 15 of the Beijing Olympics.
Blondin lines up for the mass start, where she has excelled the past few years. The Ottawa native already has had a golden run at the relay and would love to double up in an individual event.
It's also another big day of halfpipe for the Canadian men after Cassie Sharpe and Rachael Karker hit the podium on Day 14.
Here is a look at five big stories for the penultimate day of the Games:
Brendan Mackay, Noah Bowman, Simon d'Artois
Men's freestyle ski halfpipe final, 8:30 p.m. (Friday)
Just like with the women, three Canadian men have qualified for the 12-person final in this event. The men would be thrilled if they could match the two-medal showing by the women. Mackay has had a big season, highlighted by two World Cup wins in his hometown of Calgary.
Sliding on the gorgeous @Beijing2022 track
Photo by @michaelkuonen @TeamCanada #beijing2022 #Beijing2022WinterOlympics pic.twitter.com/1A4GBNcbe1

— Justin Kripps (@justinkripps) February 5, 2022
Justin Kripps, Ryan Sommer, Cam Stones, Benjamin Coakwell
Four-man bobsled, Run 1 at 8:30 p.m. (Friday), Run 2 at 10:05 p.m. (Friday)
After a disappointing 10th-place finish in the two-man, Kripps looks to bounce back in the first day of the four-man. The native of Summerland, B.C., is second in the World Cup standings in this event this season.
Sweden vs. Great Britain
Men's curling final, 1:50 a.m.
Sweden's Niklas Edin is a five-time world champion and has Olympic silver (2018) and bronze (2014) on his resume. Great Britain's Bruce Mouat finished runner-up to Edin at last year's World Championship in Calgary. He is making his Olympic debut.
GOLDEN GIRLS pic.twitter.com/6MQ0qerjDU

— Team Canada (@TeamCanada) February 15, 2022
Ivanie Blondin
Women's long-track speedskating mass start, semifinal at 2:45 a.m., final at 4 a.m.
The Ottawa native leads the World Cup standings in this event this season as she looks to add to the gold she won in the relay earlier this week. Blondon has been on the World Single Distances Championships podium after the mass start the past three years.
Christine de Bruin, Kristen Bujnowski
Two-woman bobsled, Run 3 at 7 a.m., Run 4 at 8:30 a.m.
The Canadians have some work to do to make the podium as they are .42 seconds out of third place. De Bruin won bronze in the monobob earlier this week.