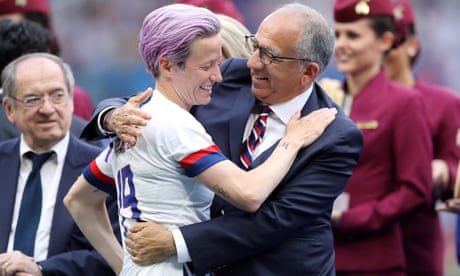 The former president of US Soccer was a polarising figure when he was in office. But he has support behind him as he aims to win back his old role
Imagine if, two years after resigning amid the Watergate scandal, Richard Nixon had run for president again.
It's not a perfect analogy for the current state of US soccer politics, but it's close. Two years after resigning in the wake of a legal filing that claimed female players had less ability than their male counterparts, Carlos Cordeiro is running for his old gig as president of US Soccer.