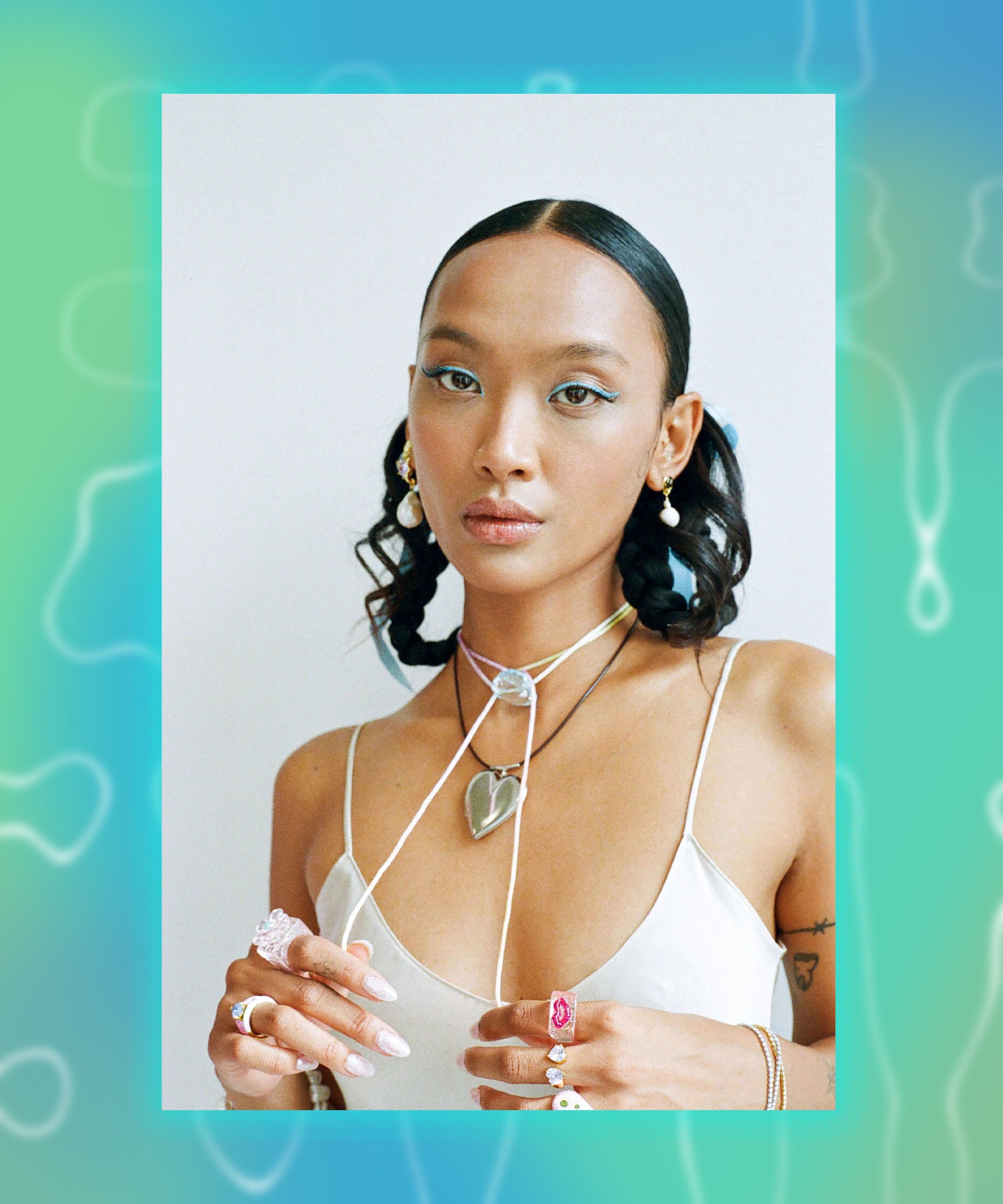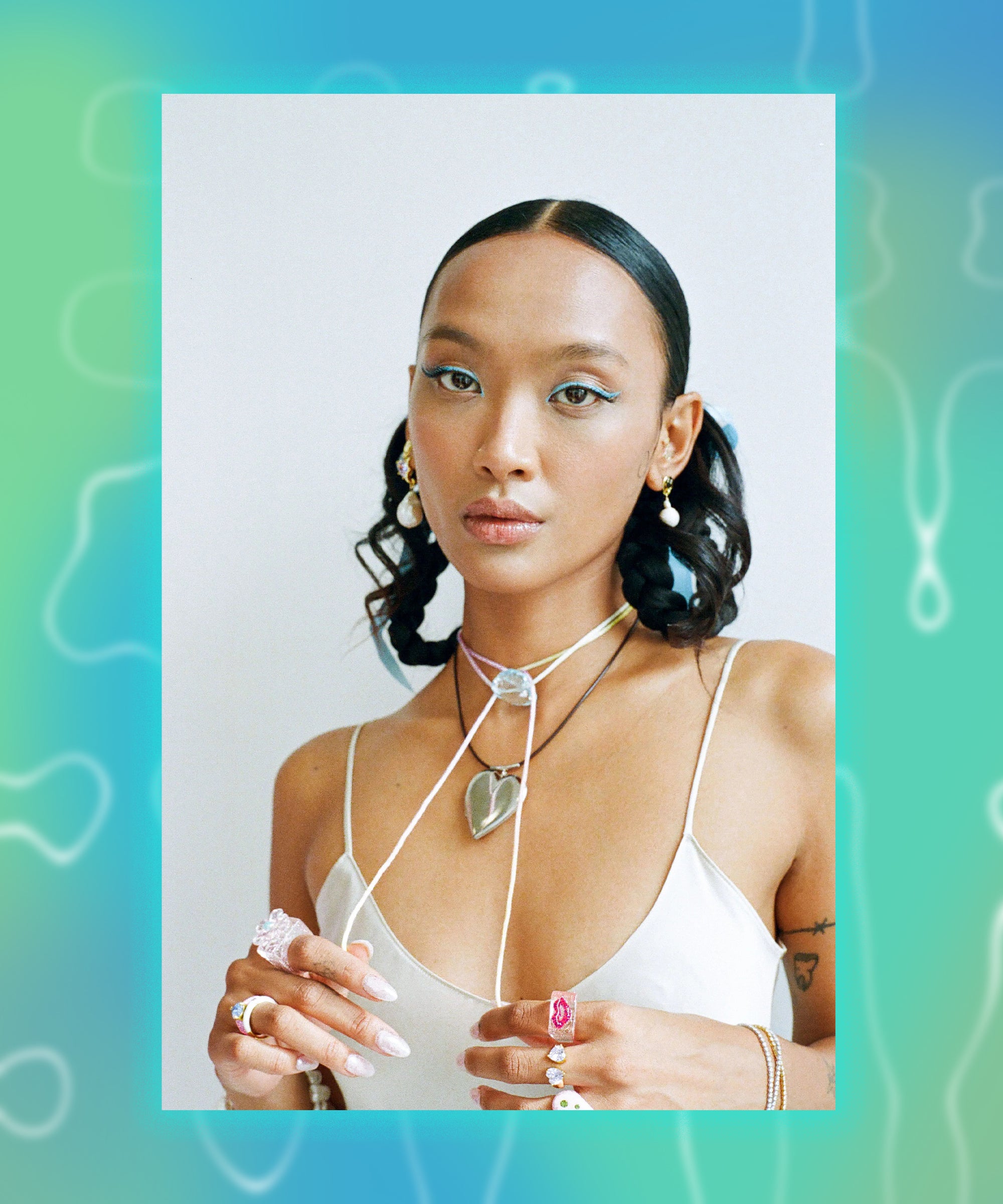 We hold jewelry close to our hearts, and to close out AAPI month, we're sharing designers you can celebrate and shop year-round. All the brands we've rounded up have collections that range from dainty to quirky, but each one is embracing 2023's top jewelry trends. You'll find everything from nameplate necklaces to affordable wedding bands to pieces that embody Y2K maximalism.
No matter the month, we'll continue adding new buzzy AAPI-owned brands to this roundup, so don't forget to check back. Whether you're in the mood for some whimsical rainbow baubles to pair with your colorful summer looks or you're a pristine member of the "quiet luxury" era, scroll ahead to find five AAPI-owned jewelry brands to add to your shopping list.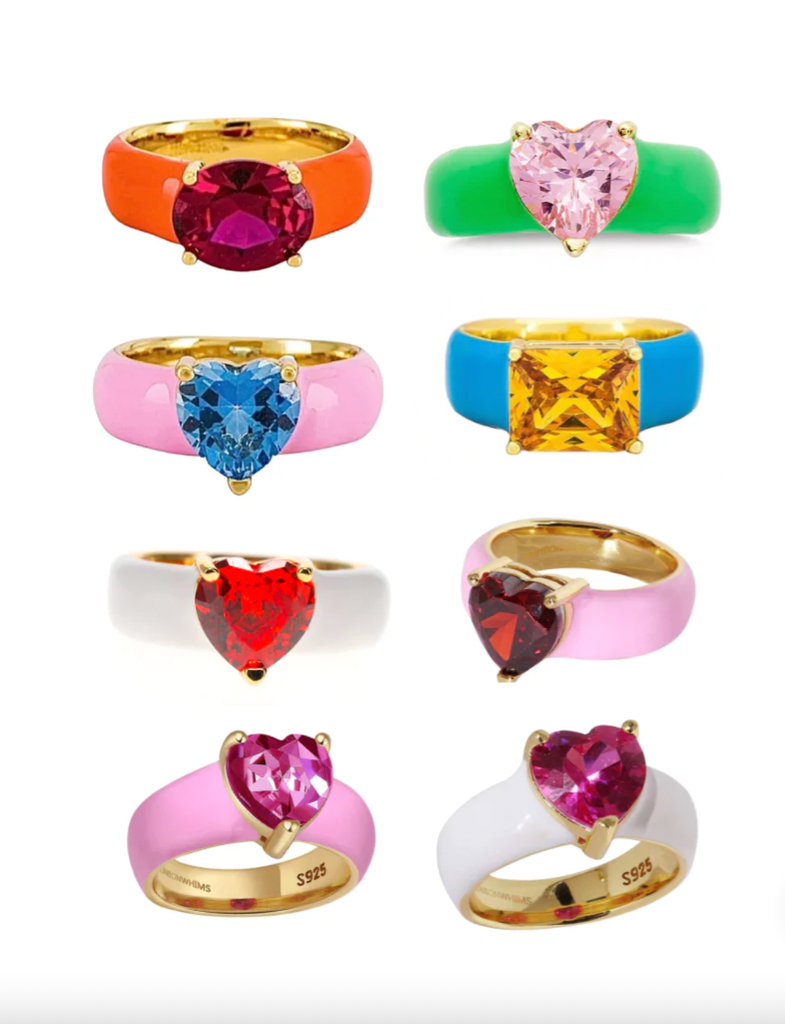 Look no further for the maximalist jewelry of your dreams with BONBONWHIMS. The jewelry brand's founder and CEO, Clare Ngai, brings the nostalgia of neon colors and Y2K style to your doorstep with chunky rings in a rainbow of hues and frosty baubles that have your initial.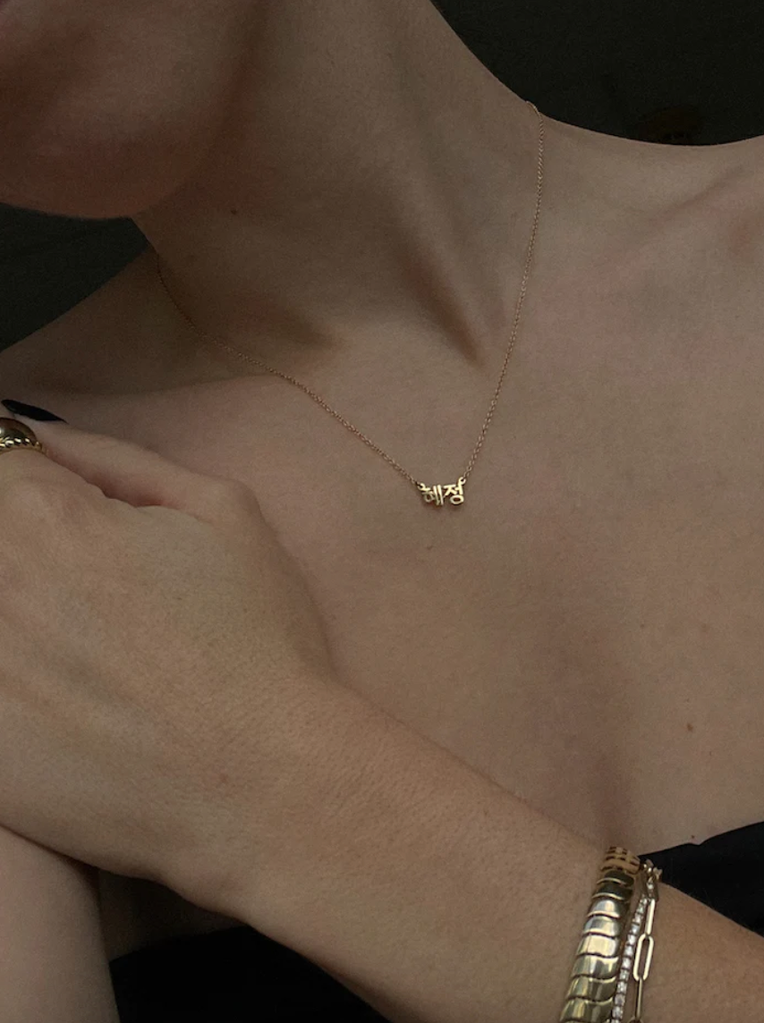 If you grew up never seeing your cultural name on nameplate jewelry, you can now. Kinn's CEO and founder, Jennie Yoon, created a nameplate collection called Dear Kaia for people with Asian names as well as English ones. (The bracelet and necklaces can be customized with your Korean, Chinese, or Japanese name.) The dainty pieces are subtle enough to be worn daily and are a loving reminder to always be proud of where you came from.
Best Heirloom Gemstone Jewelry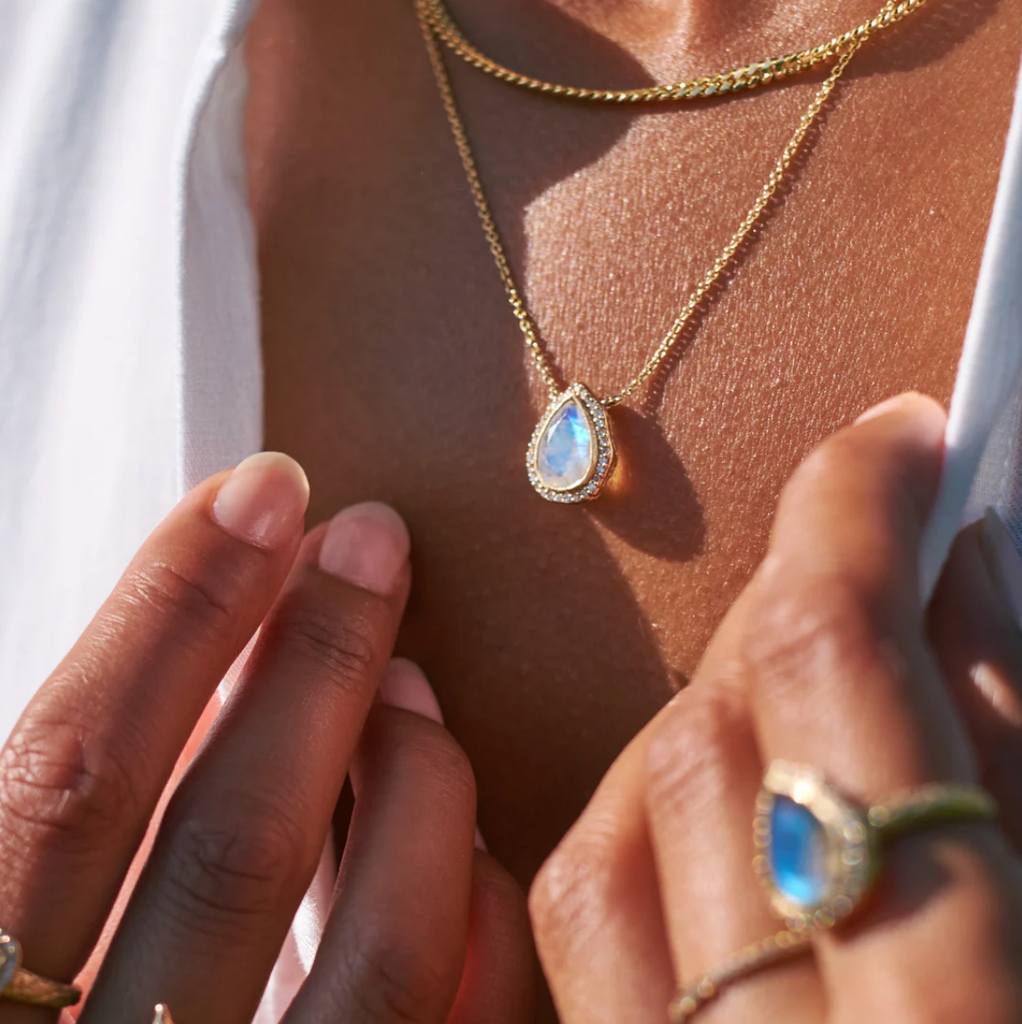 When it came to their own jewelry company Amer New York, sisters Shreya and Avisha found inspiration from the gold and diamond heirlooms they were gifted growing up. The two strive to design timeless gemstone jewelry pieces that can be passed down to future generations. Gemstones have a special meaning to the siblings, as they believe in the powers behind certain stones.
Best Affordable Diamond Wedding Rings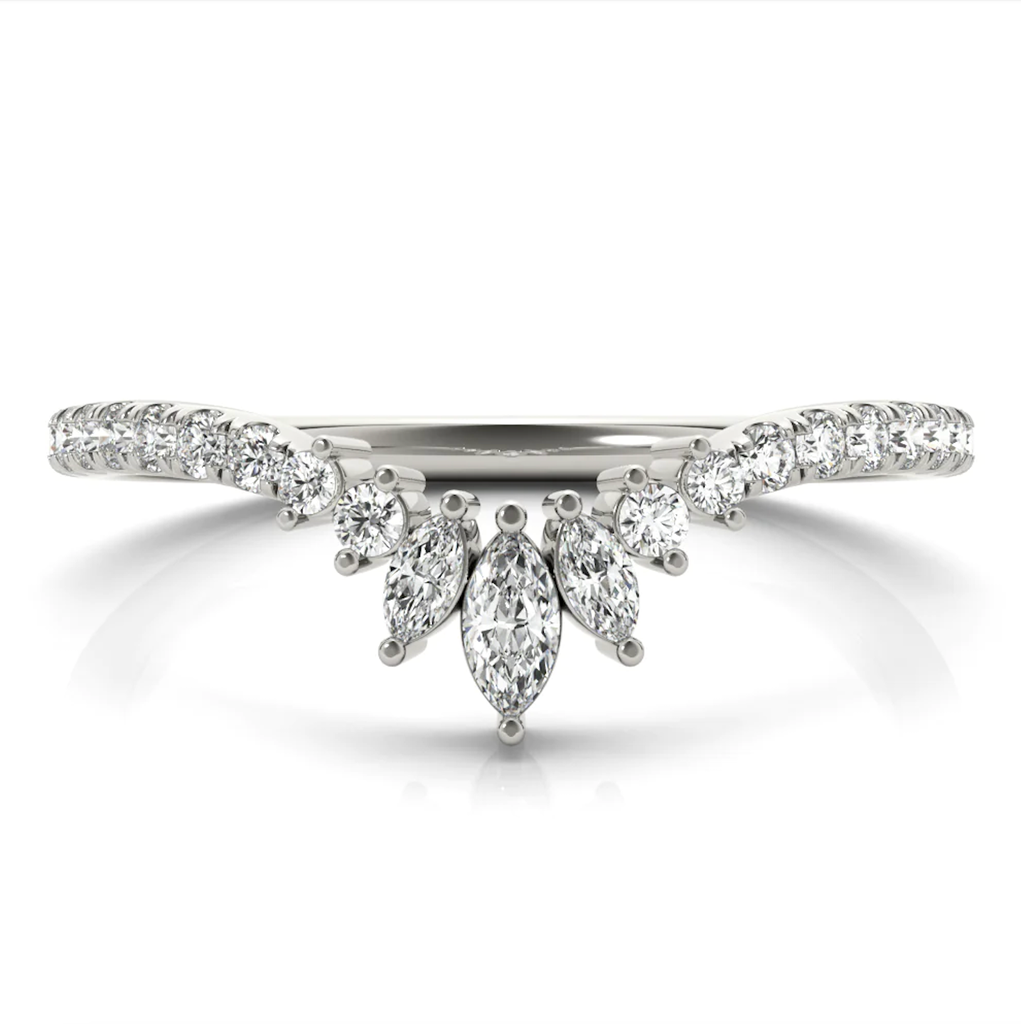 Sisters Payal and Kajal Vitha are third-generation diamond experts. Growing up, they shadowed their father who has worked in the jewelry industry for over 30 years. Now, as the founders of Sonu, their mission is to assist every couple with the design of their forever rings without having to break the bank.
Best Everyday Fine Jewelry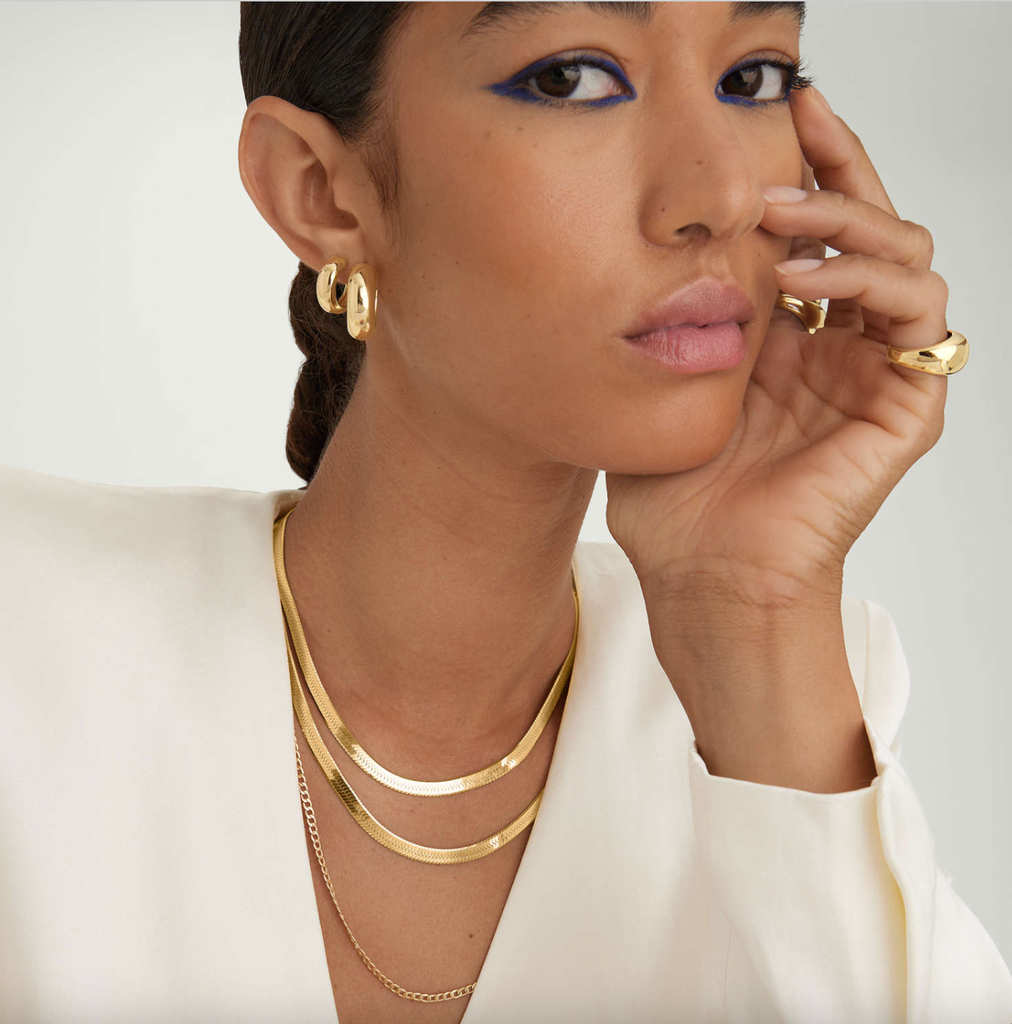 Mejuri has become a household jewelry name among celebs like Selena Gomez and Bella Hadid and street style stars, and it's all thanks to founder Noura Sakkijha. The Toronto-based brand is loved for its minimalistic styles like the famous croissant earrings, herringbone necklaces, and stackable rings.
At Refinery29, we're here to help you navigate this overwhelming world of stuff. All of our market picks are independently selected and curated by the editorial team. All product details reflect the price and availability at the time of publication. If you buy something we link to on our site, Refinery29 may earn commission.
Like what you see? How about some more R29 goodness, right here?
12 AAPI-Owned Fashion Brands To Shop Year-Round
7 Wonderful AAPI-Owned Brands On Amazon