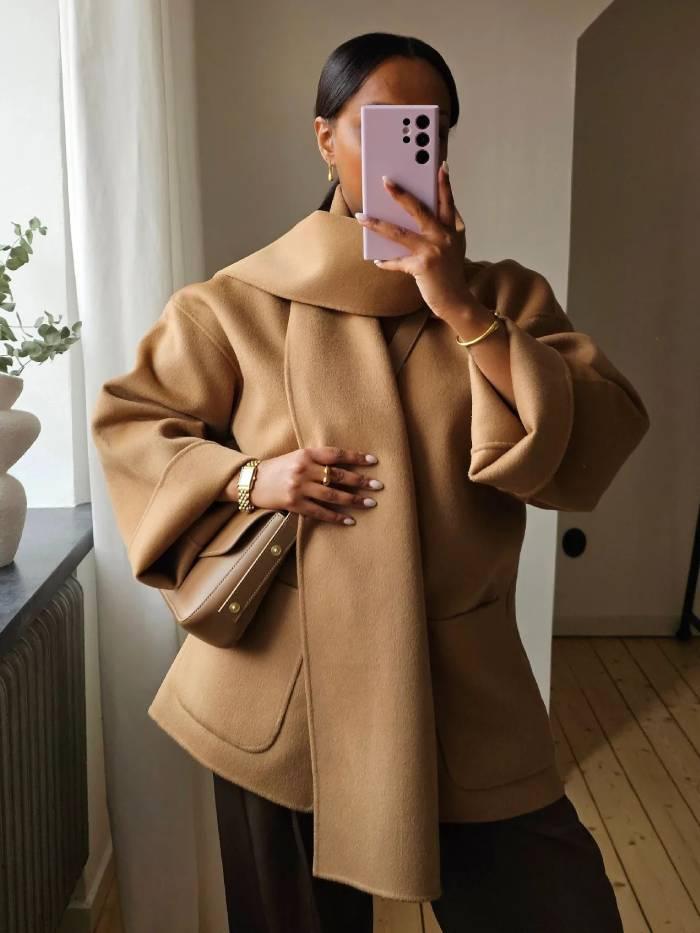 Autumn is here! Okay, it's technically still a few days away but I've always liked to plan ahead—"fail to prepare, prepare to fail", and all that. Plus, with the great British summer weather being rather unpredictable in recent weeks, I've found myself getting into the autumn frame of mind a little earlier this year. That means starting to shelve my super-summery items ('til next year, linen) and taking stock of which autumn-ready pieces I can start pulling out again.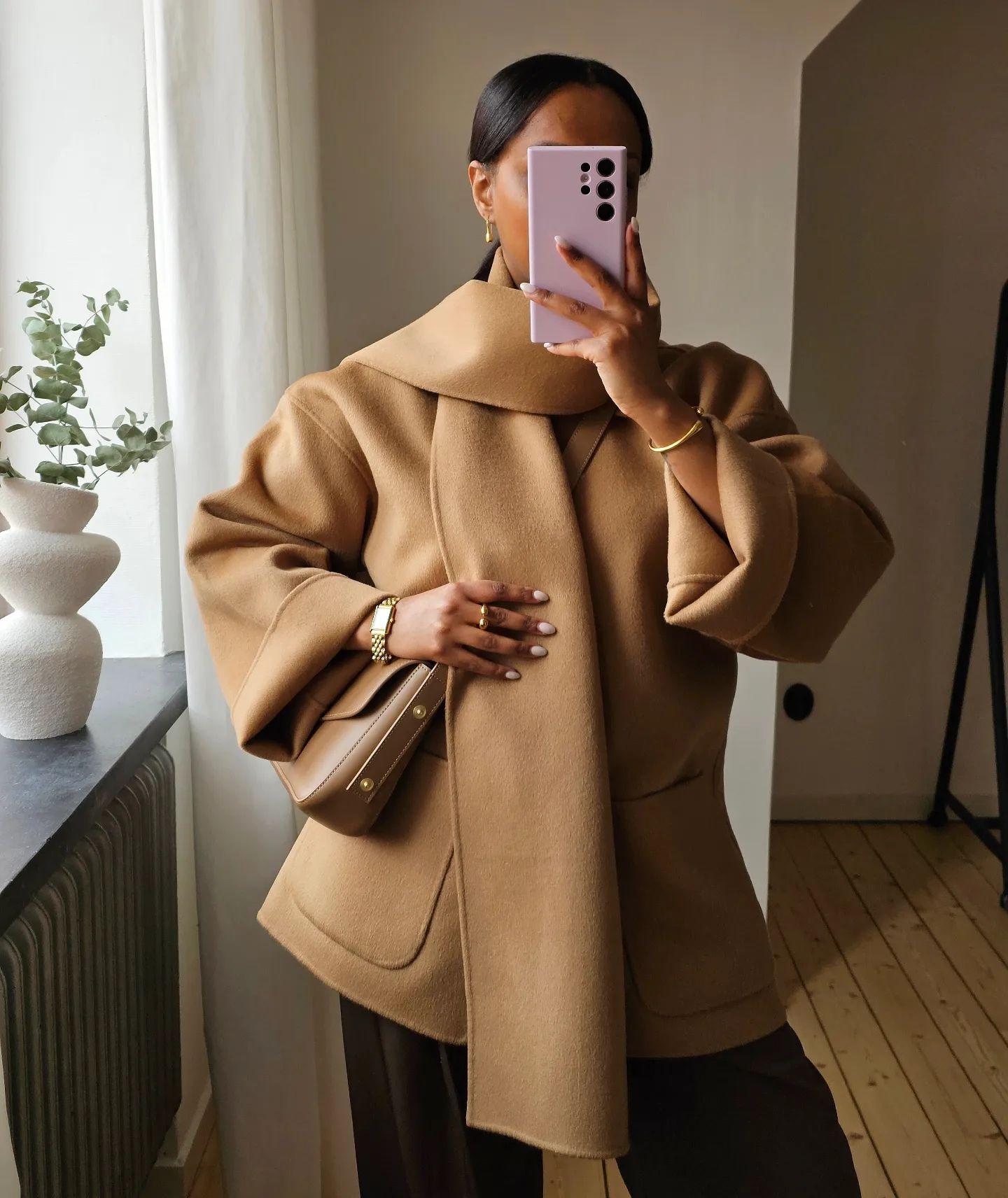 Before each season I try to make a concise list that includes the capsule pieces I wore most last year, and those that I feel like I was really missing. For autumn, I've thought long and hard about what I, as an editor and stylist, will genuinely wear day to day, as well as what I would really recommend to anyone trying to build an autumn wardrobe full of really useful pieces.
Whatever your style, the 12 classics below can either be built upon with more neutral staples, or interspersed with pretty autumnal florals, bold brights and sparkly heels, if that's more your vibe.
Most of these items are no-brainers—the trench coat, black loafers and striped knit, for example—that you might already have considered. But to be as helpful as possible I've also added in shopping links for each key piece, directing you to the best-of-the-best versions on the market right now, across both high street and designer price points.
You're welcome! Keep scrolling to see what to buy for autumn…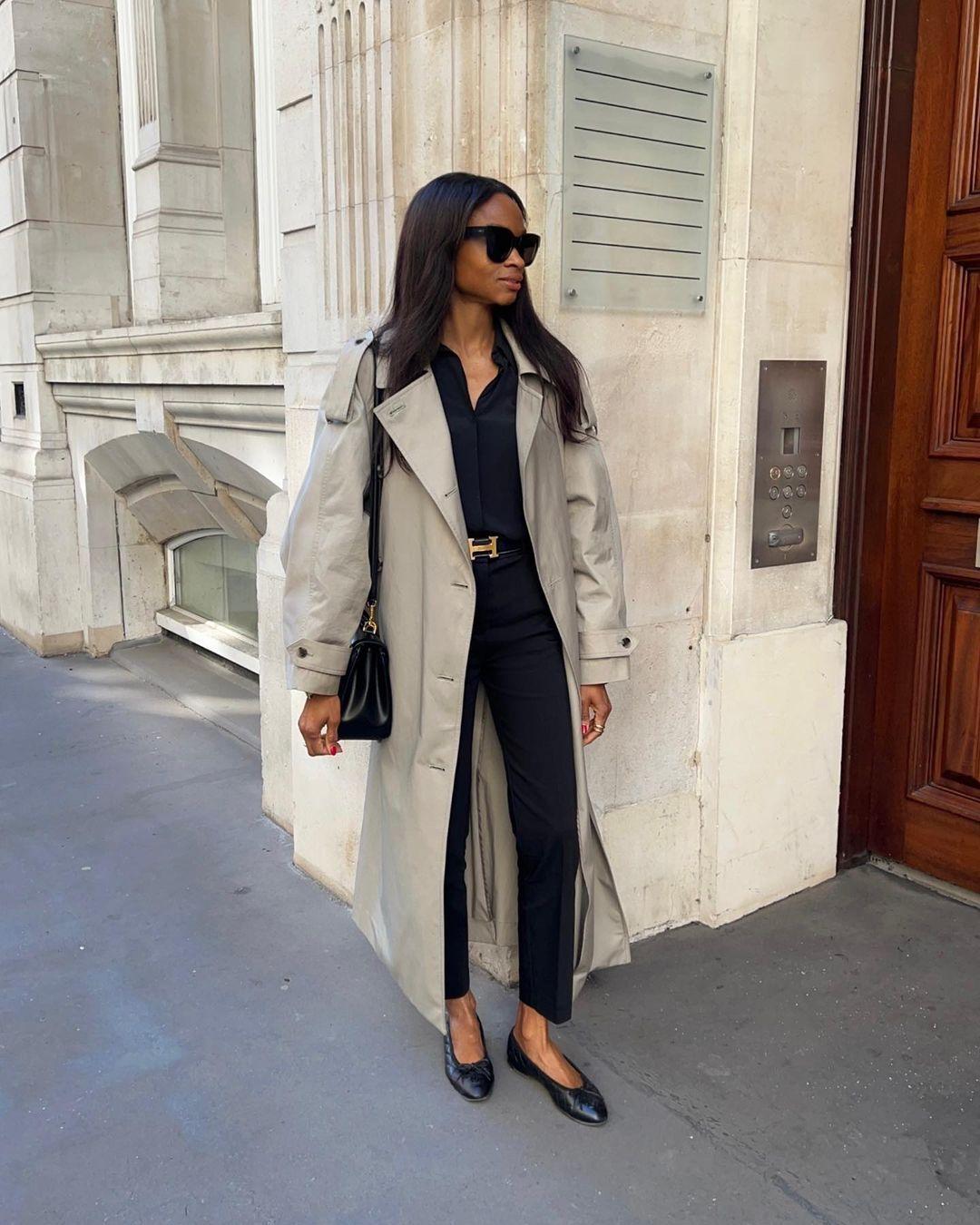 A good blazer is a non-negotiable in my autumn wardrobe. In fact, it pays to have a really great black version and a gorgeous camel or beige, too, to be able to mix things up.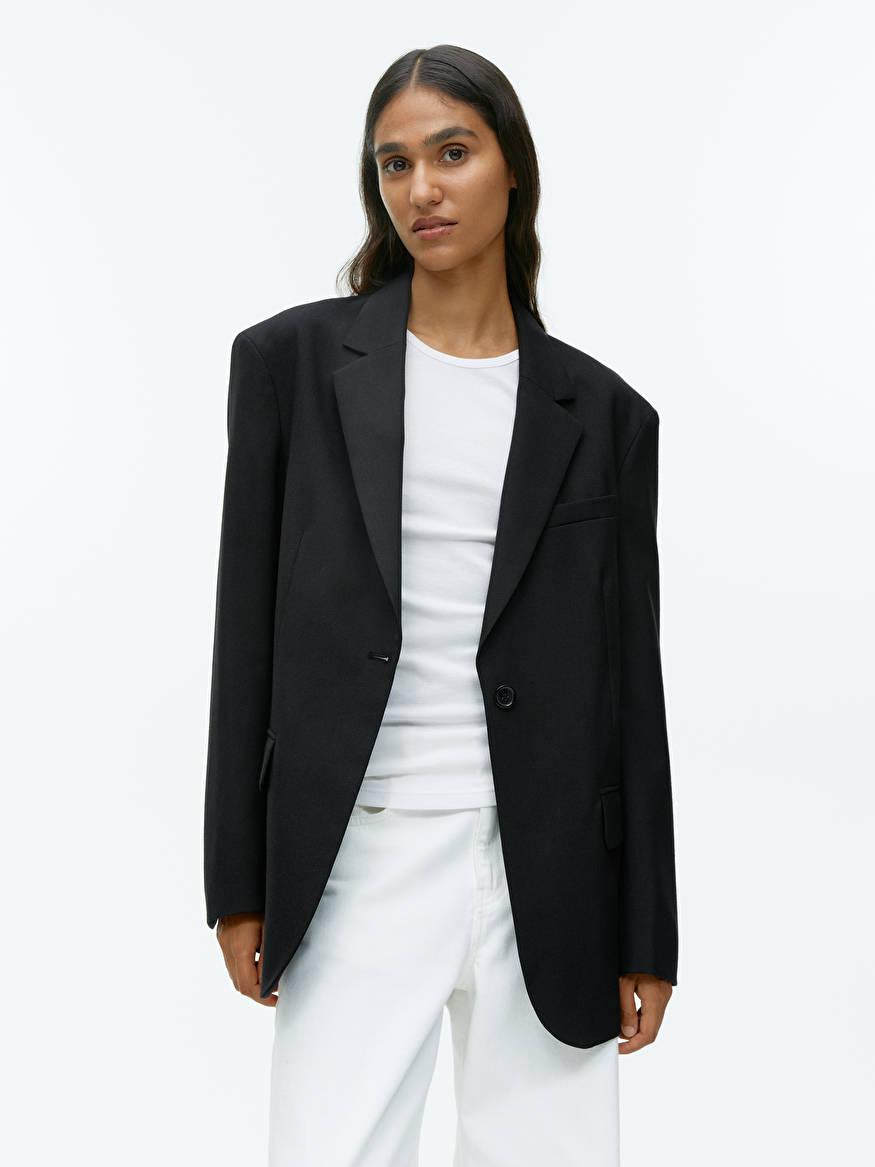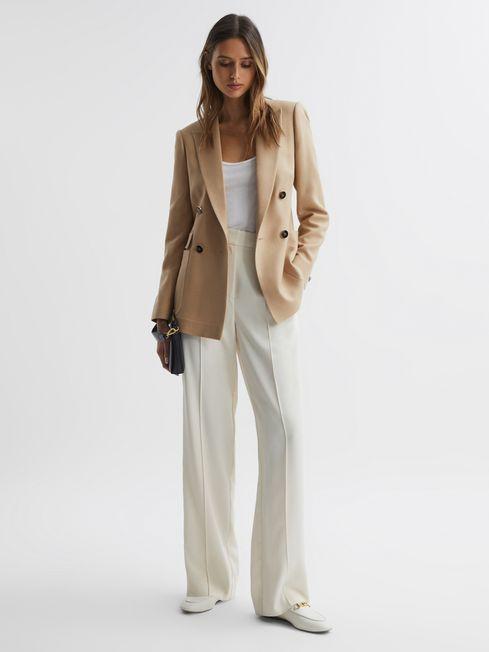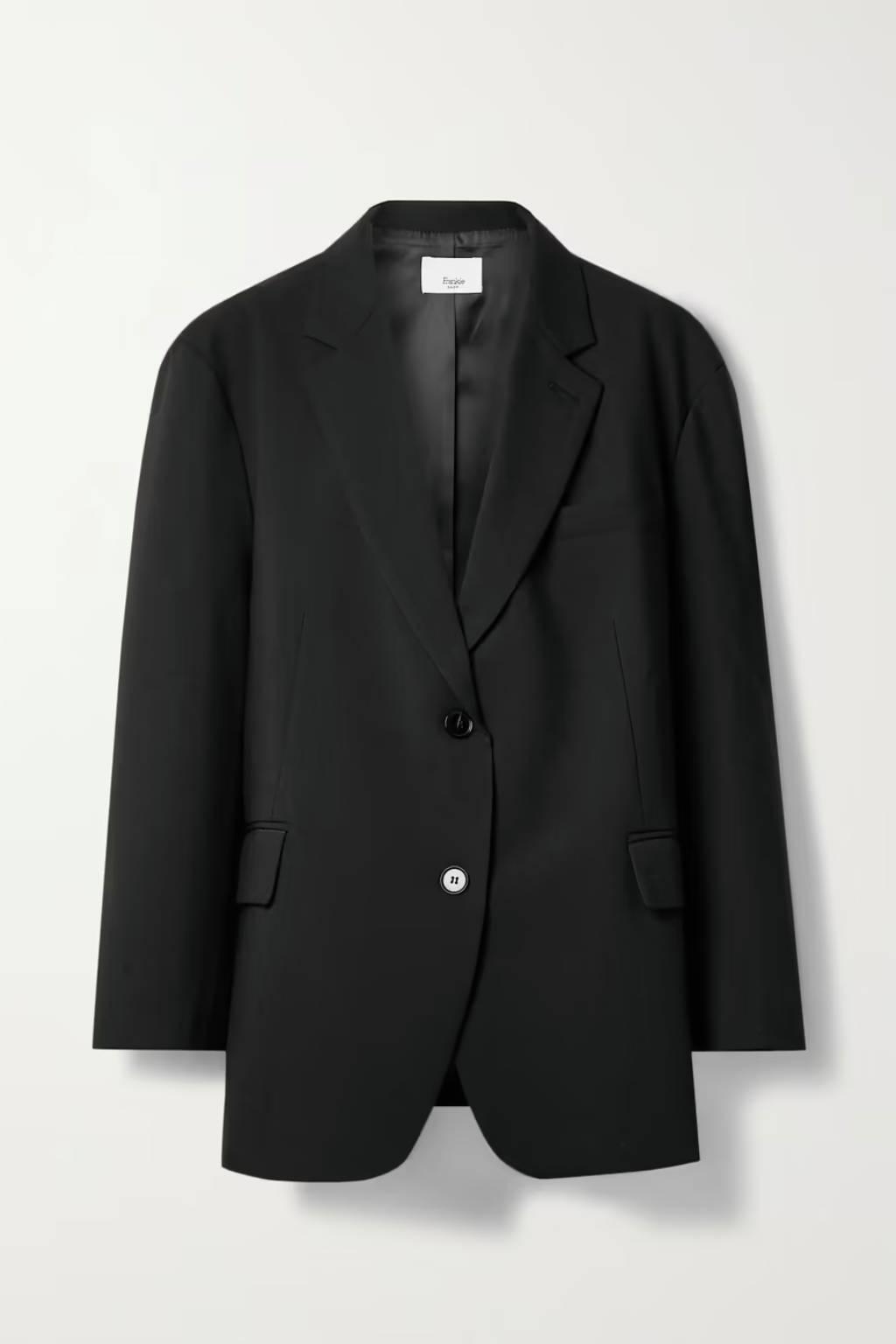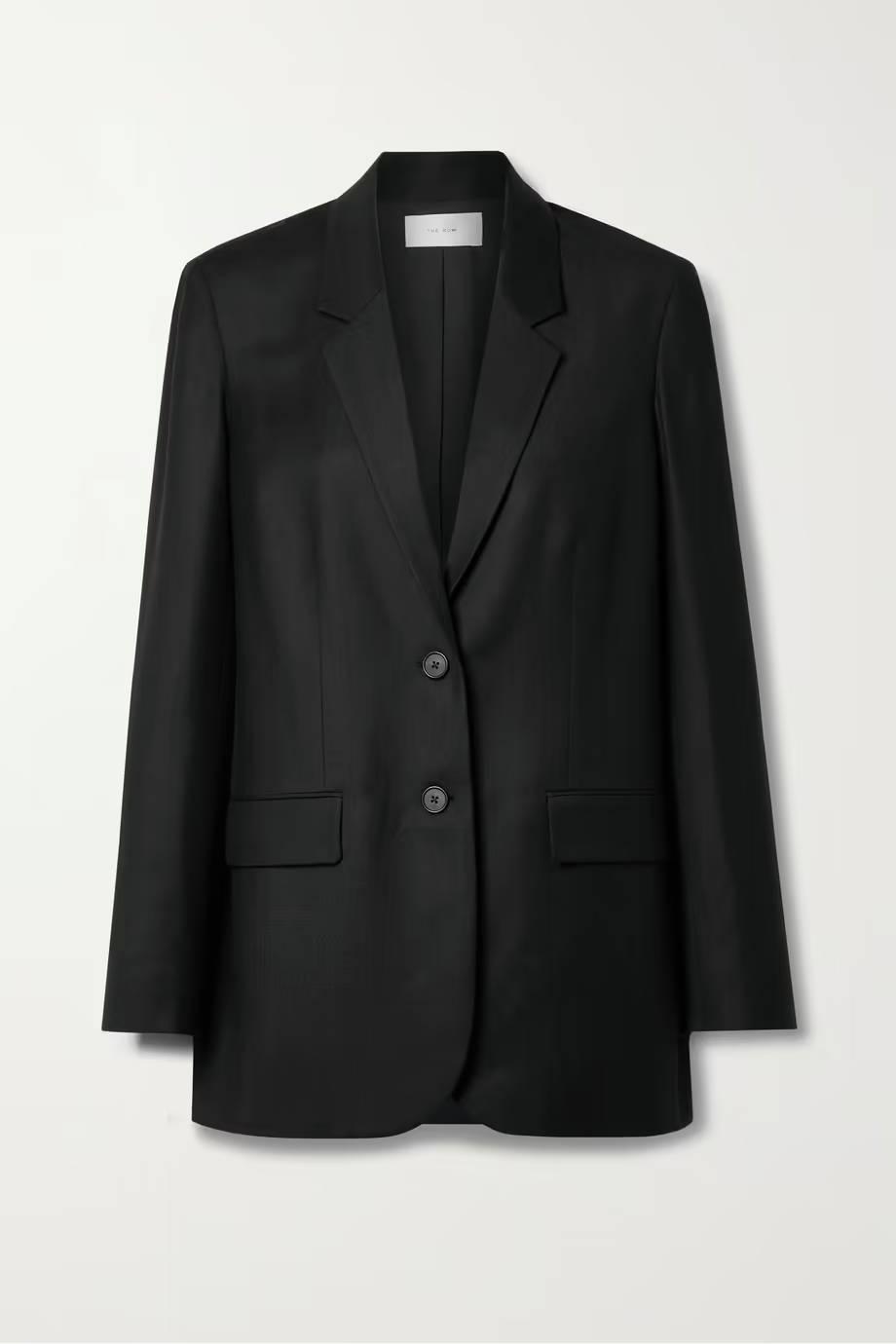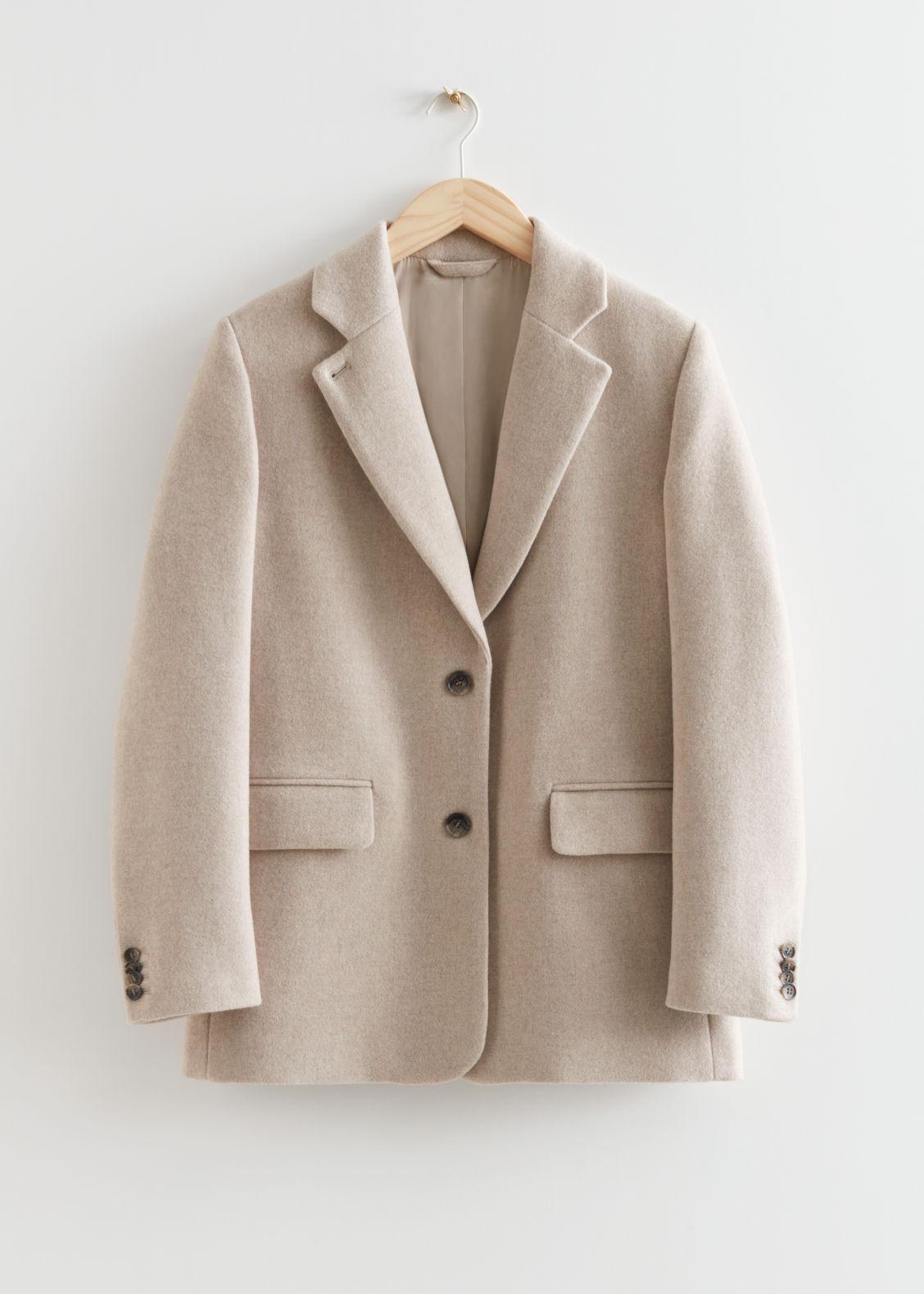 A striped knit might feel like a basic piece, but on autumn days when you have no idea what to wear, nothing does the trick like throwing on a pair of jeans (keep scrolling), a breton jumper, some loafers and a bloody good coat or blazer. Whilst the weather is still unpredictable, tie or throw it over your shoulders just in case.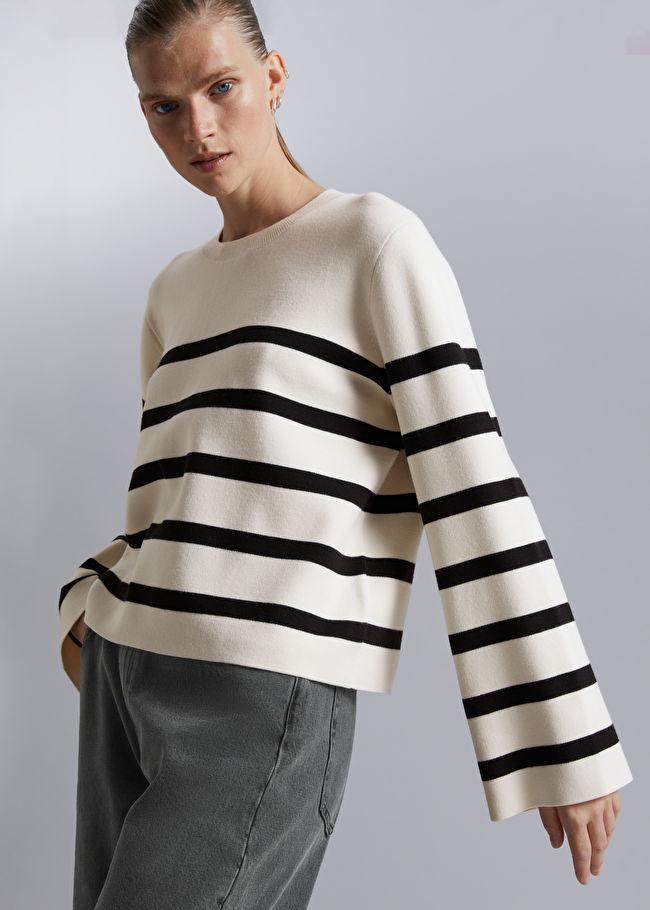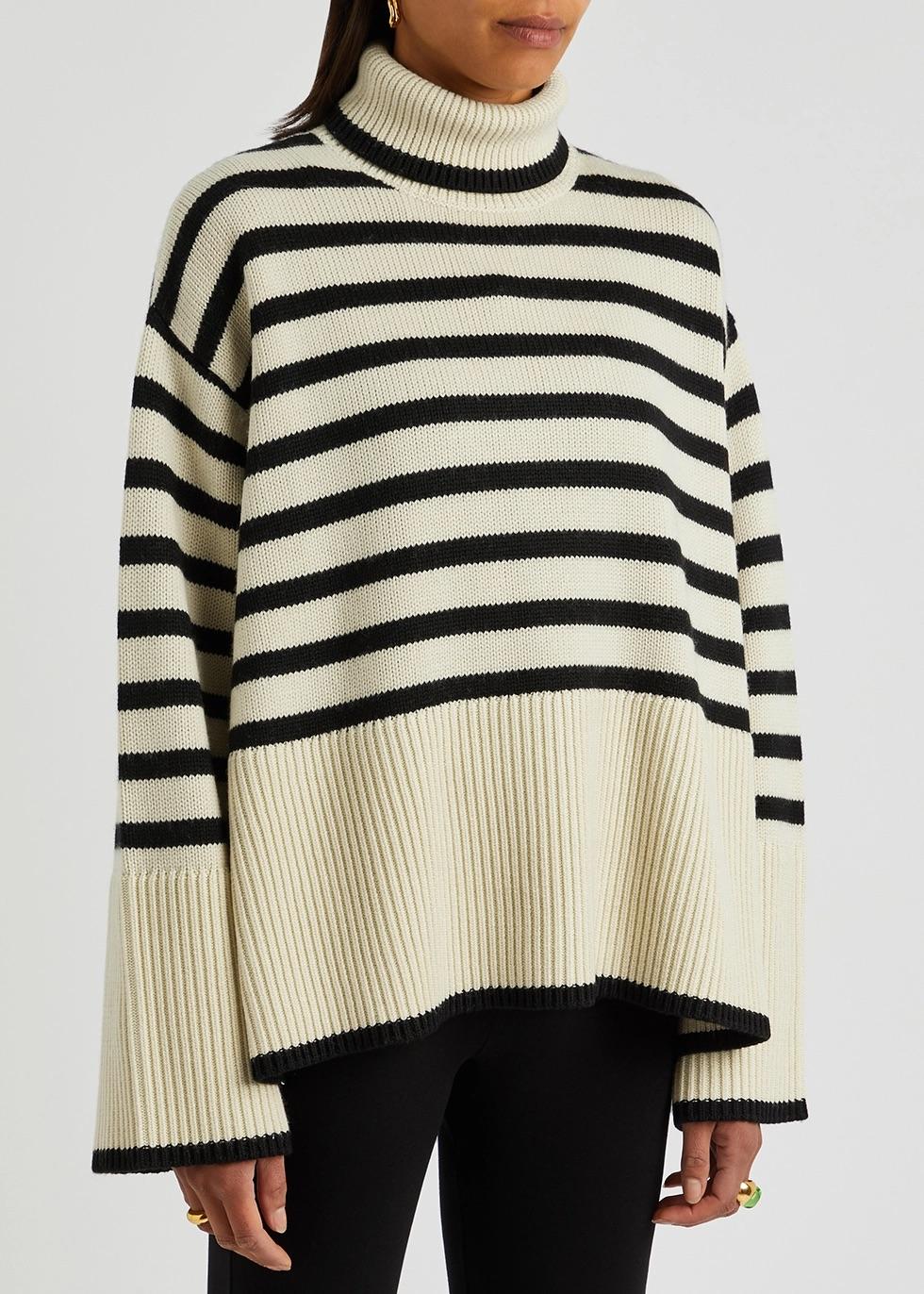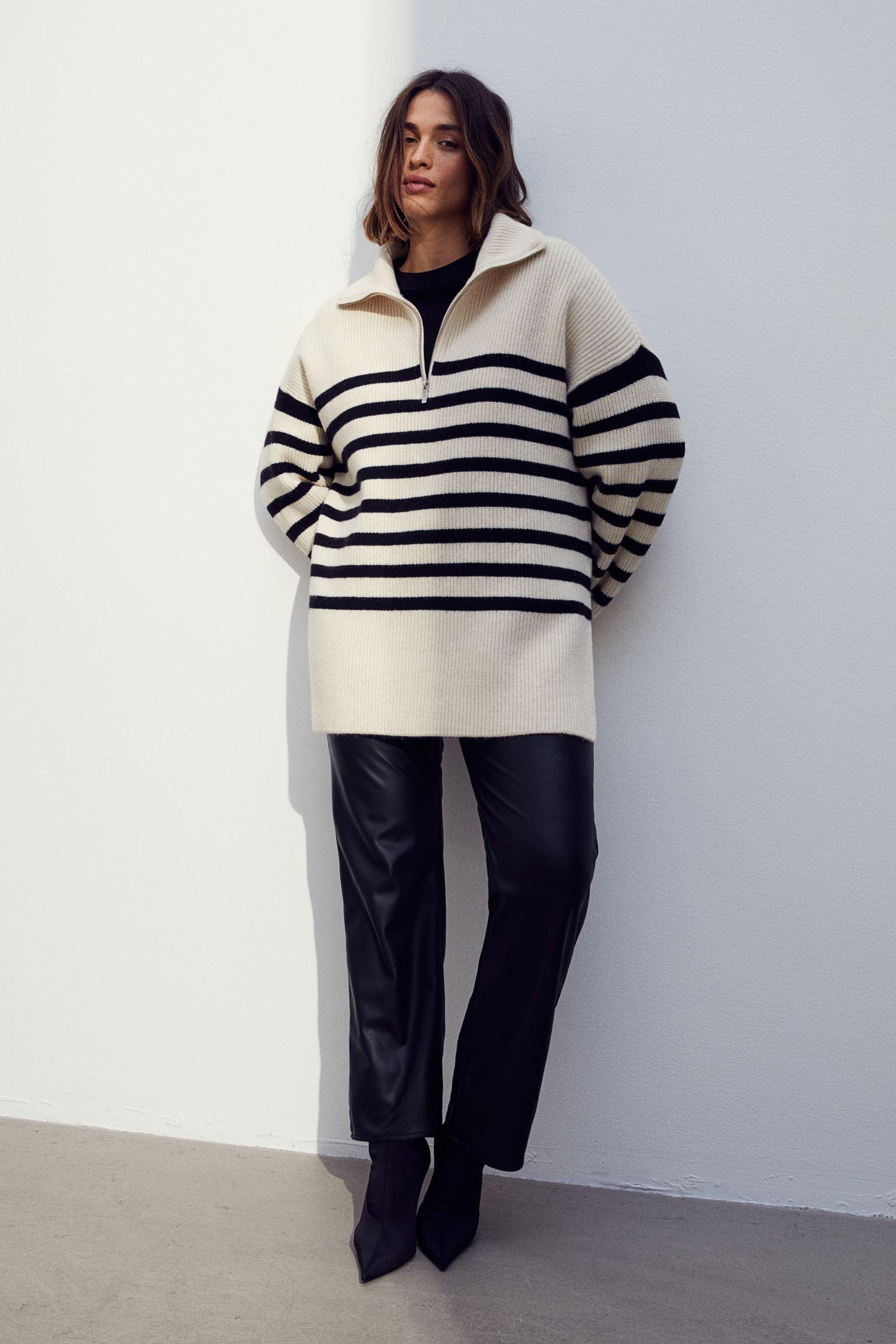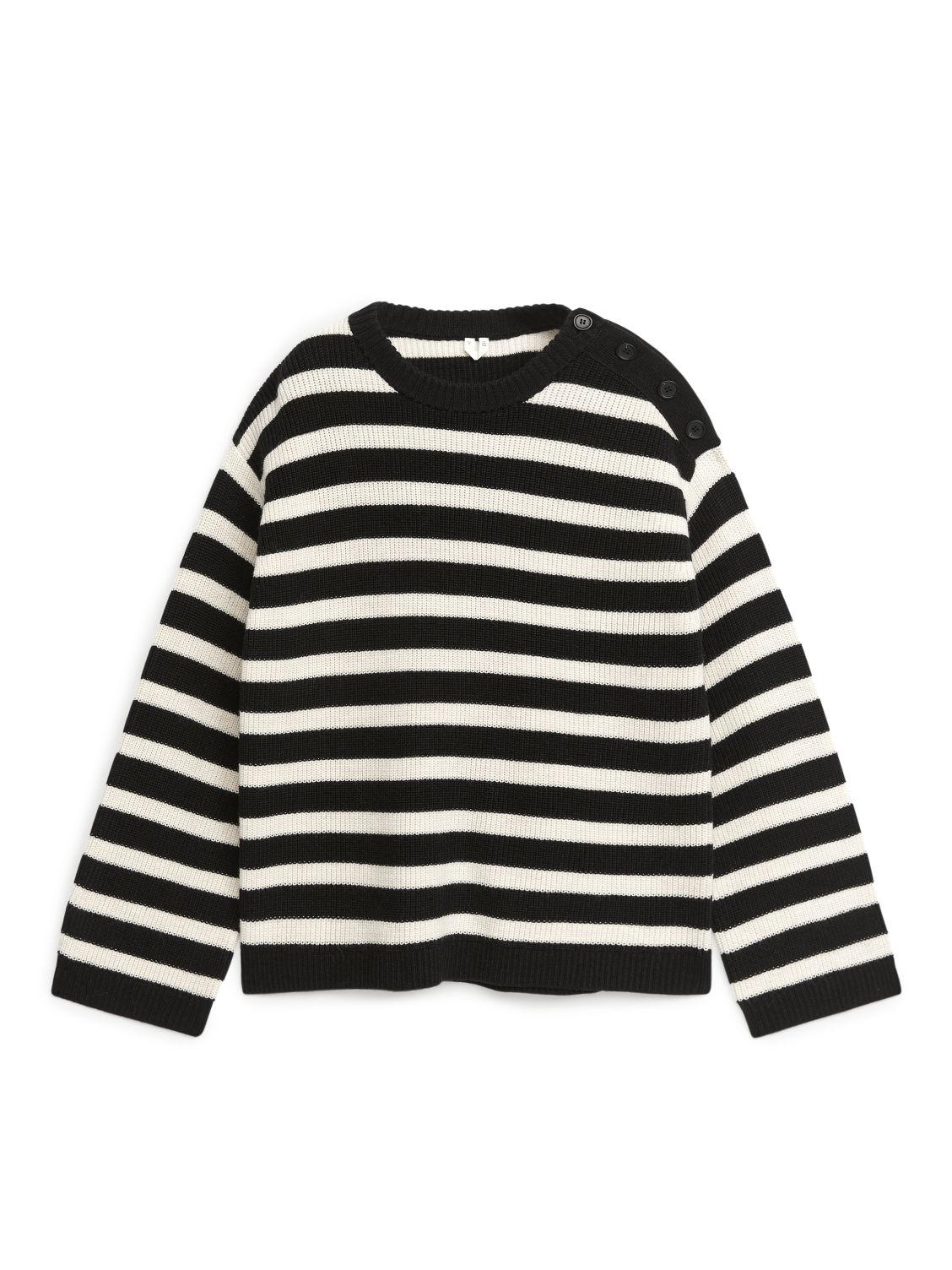 Until your favourite boots take over, loafers are the perfect transitional shoes to see you from summer to winter. Pair with socks and a mini skirt, cropped trousers with bare ankle or full-length baggy jeans—they're extremely versatile, not to mention completely timeless.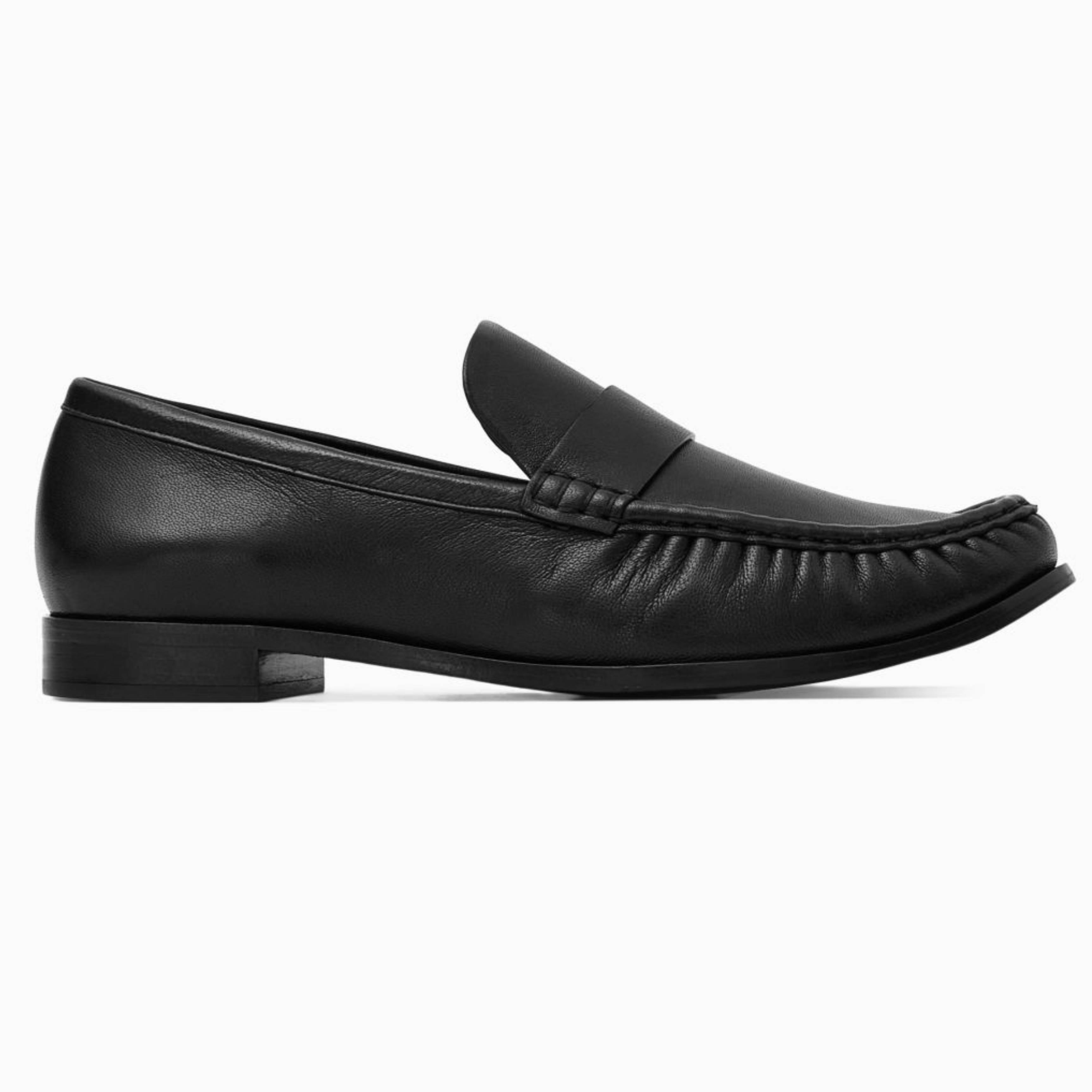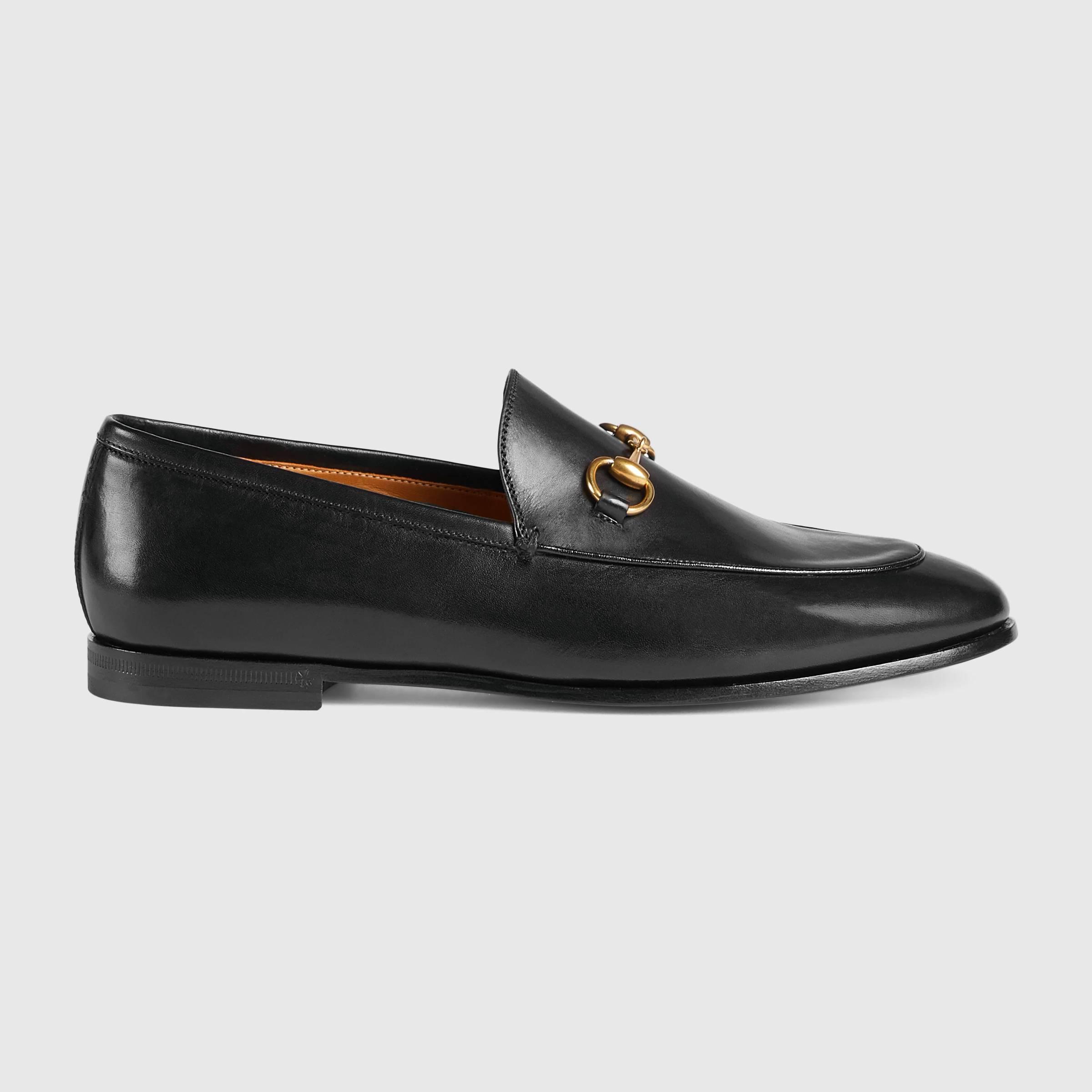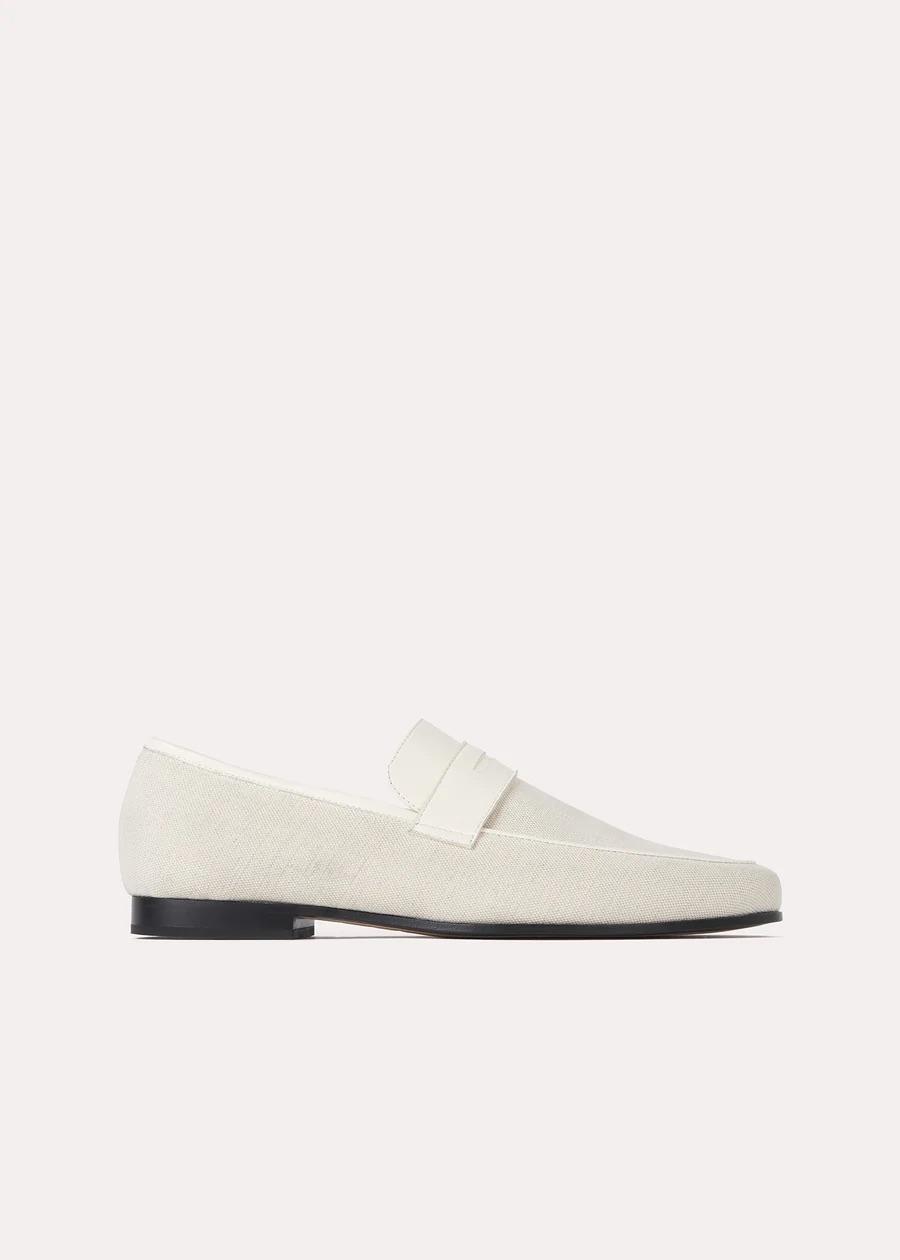 A waistcoat hasn't always been on my autumn must-have list, but after a good few years of seeing how fashion people have incorporated this chic piece into their wardrobes in all seasons, I'll definitely be investing in one to wear with everything from tailoring to jeans.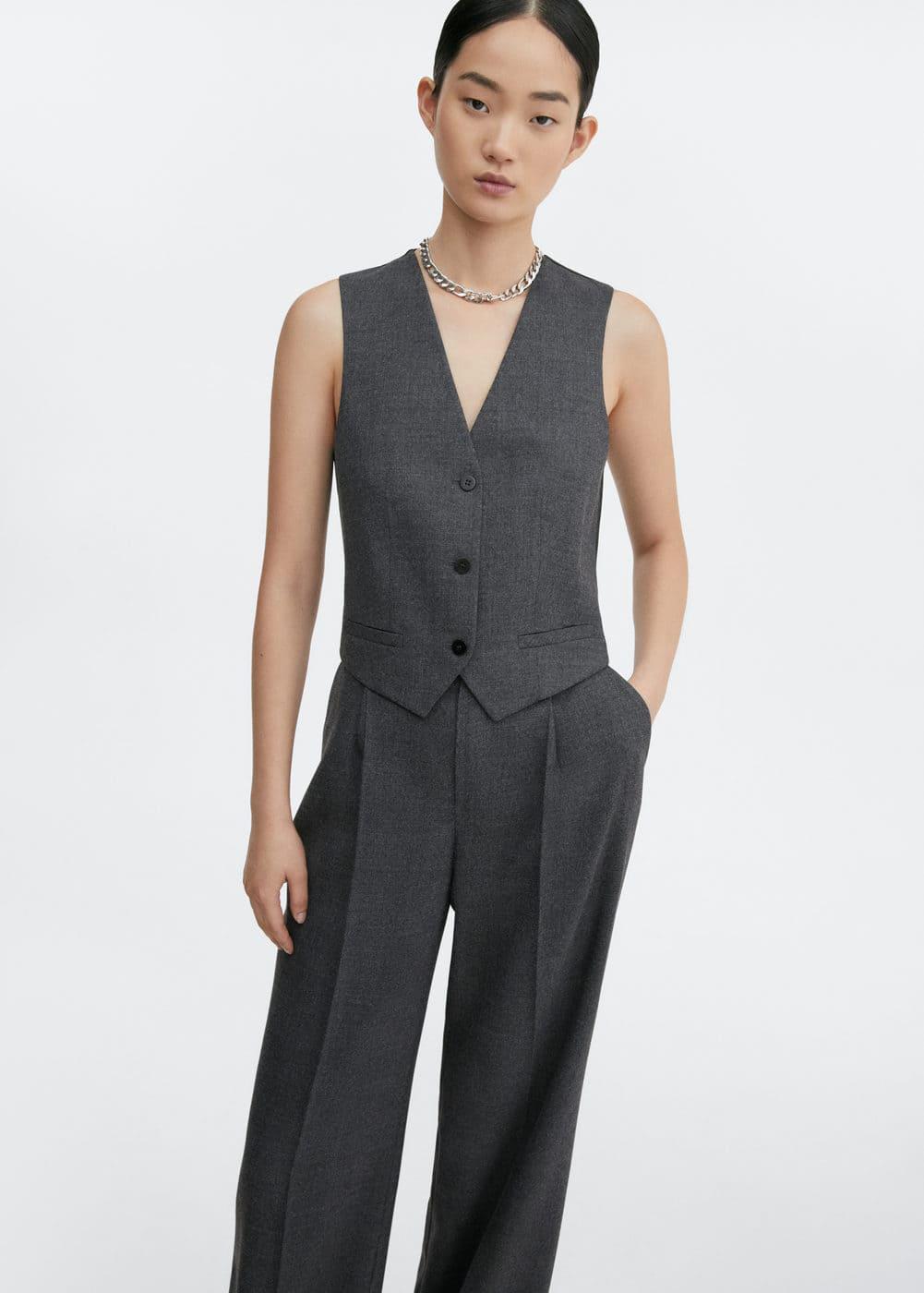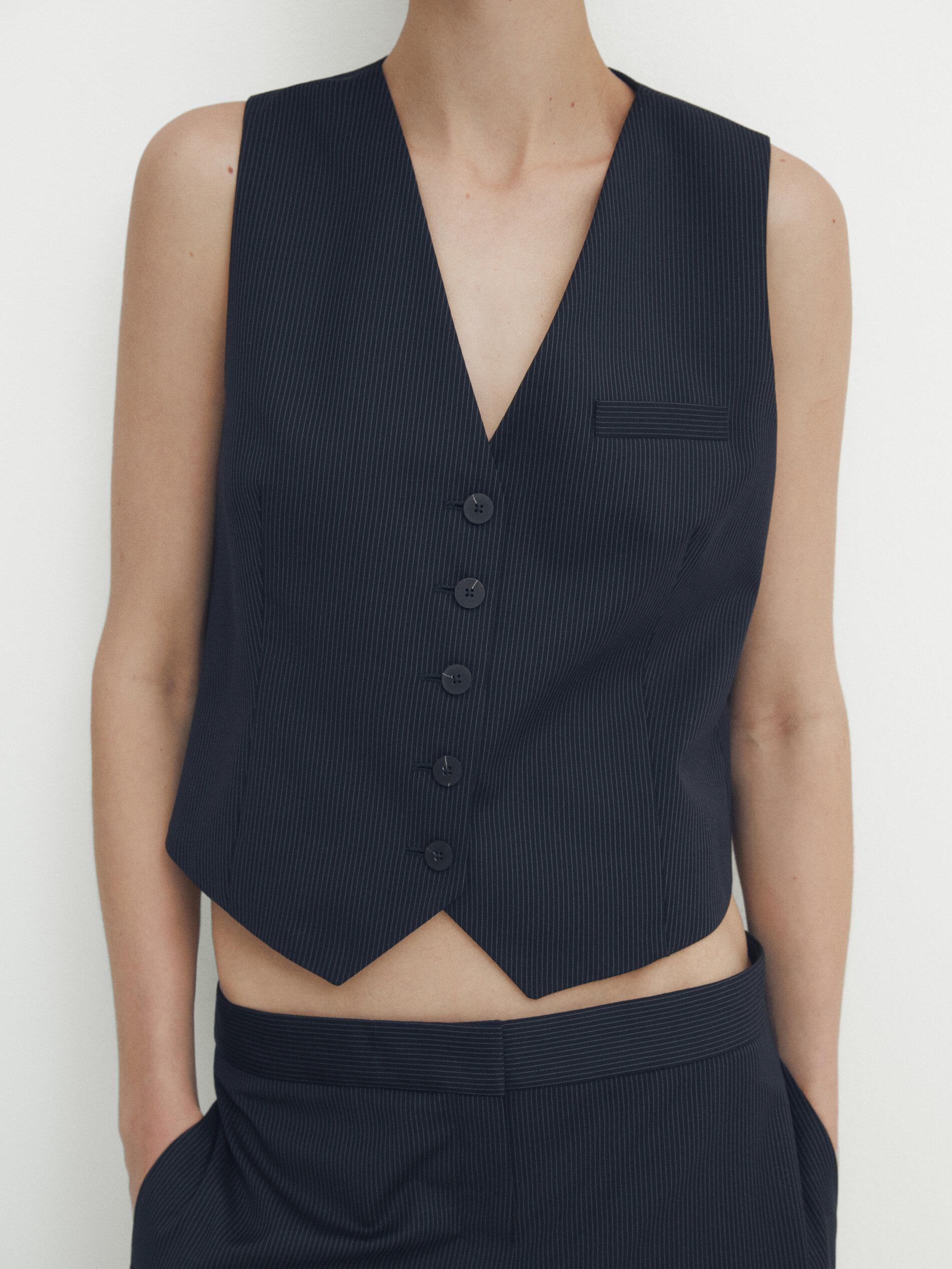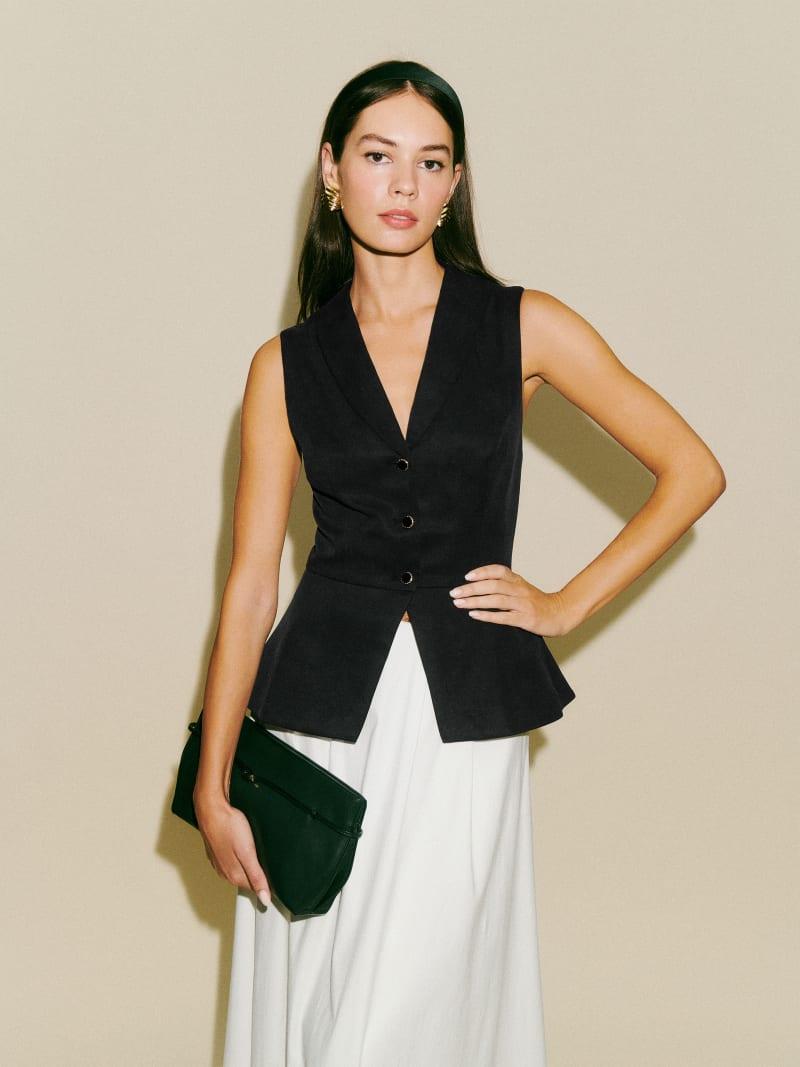 Trench coats are such a classic item for both spring and autumn (I actually end up wearing mine all summer and winter too) that I shouldn't really have to explain why they deserve a place in this capsule edit. But to reiterate, there's simply no classier jacket that works better for a season in which it may rain, it may be warm, it may be freezing, or, in fact, all of the above.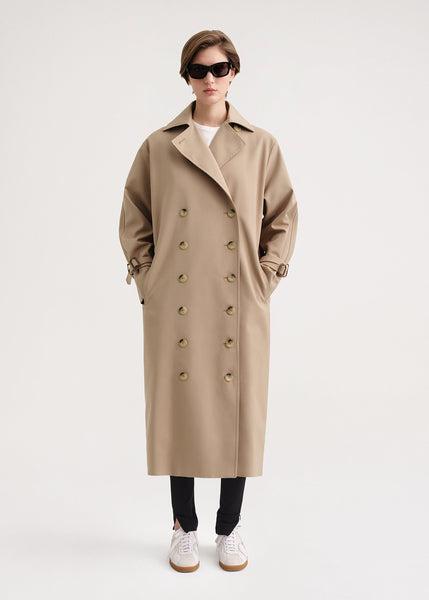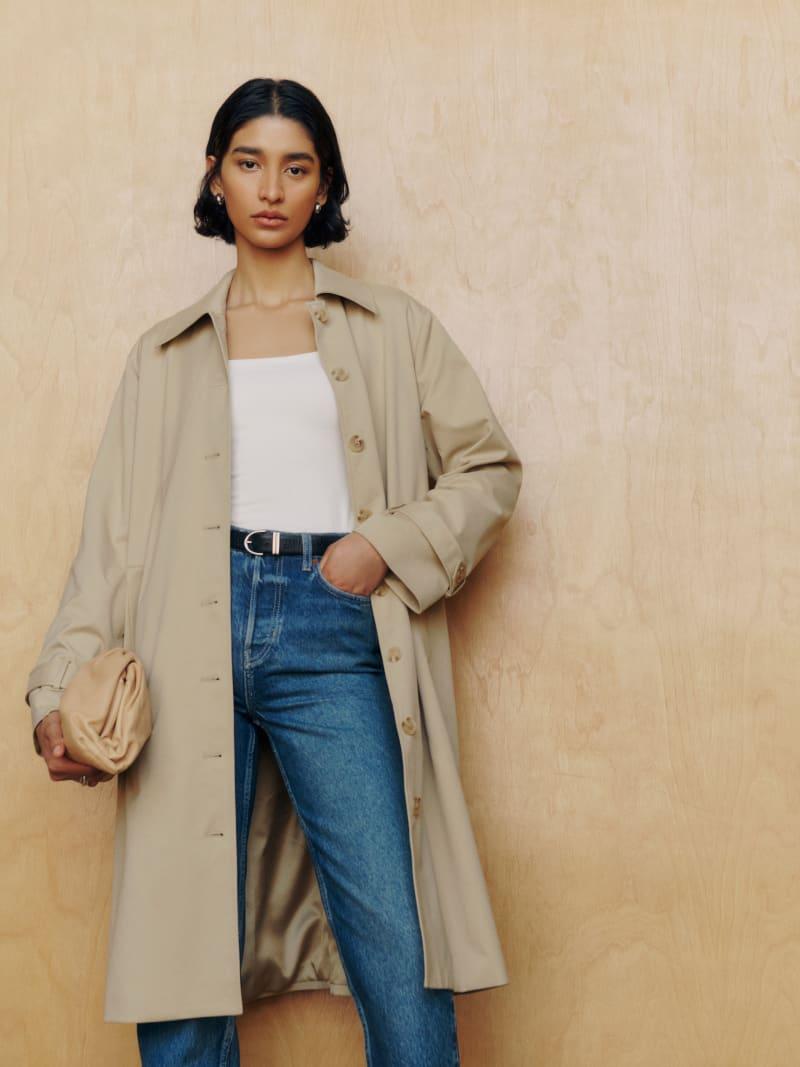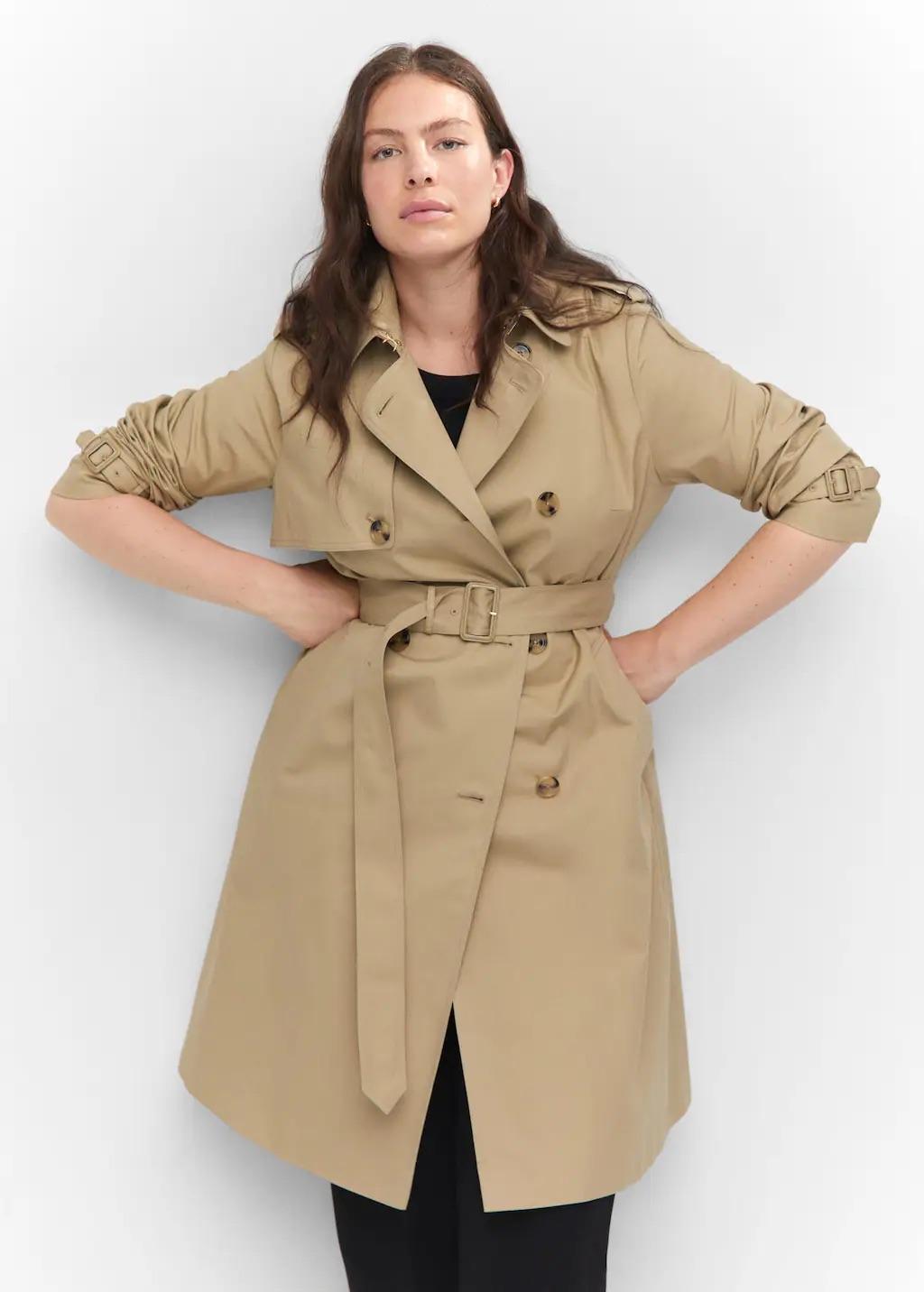 Whether your preference is full length, wide leg or a cropped, tapered style, a pair of tailored trousers is essential in an autumn wardrobe if you're looking for that polished finish. Even if you dress them down with a white T-shirt and trainers (don't forget the trench), smart trousers will pull together a really easy look, effortlessly. COS has arguably the best styles of all (they're even better than designer brands), but don't overlook Reformation's bestselling Mason pants either—especially if you're looking for petite options or extended sizes.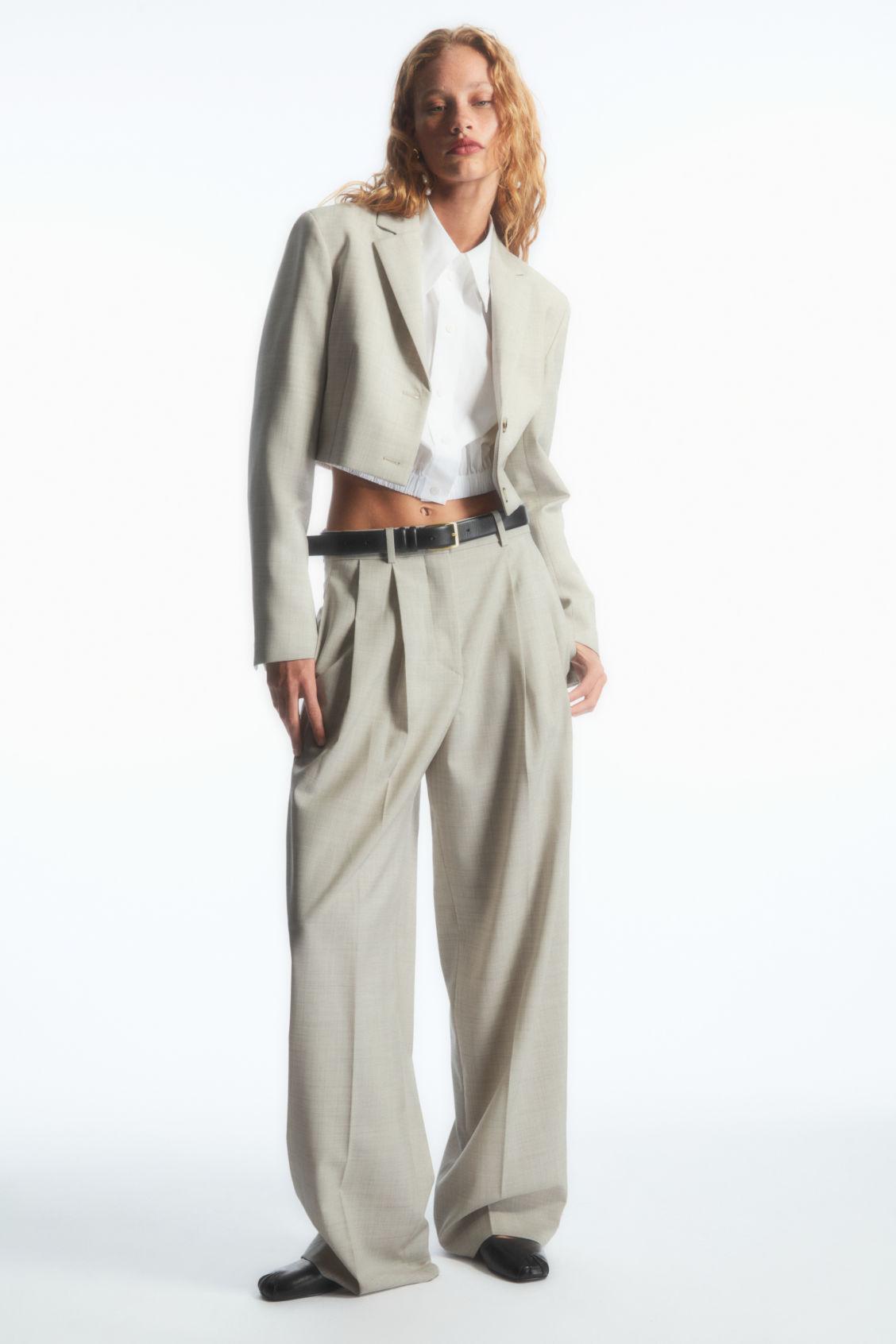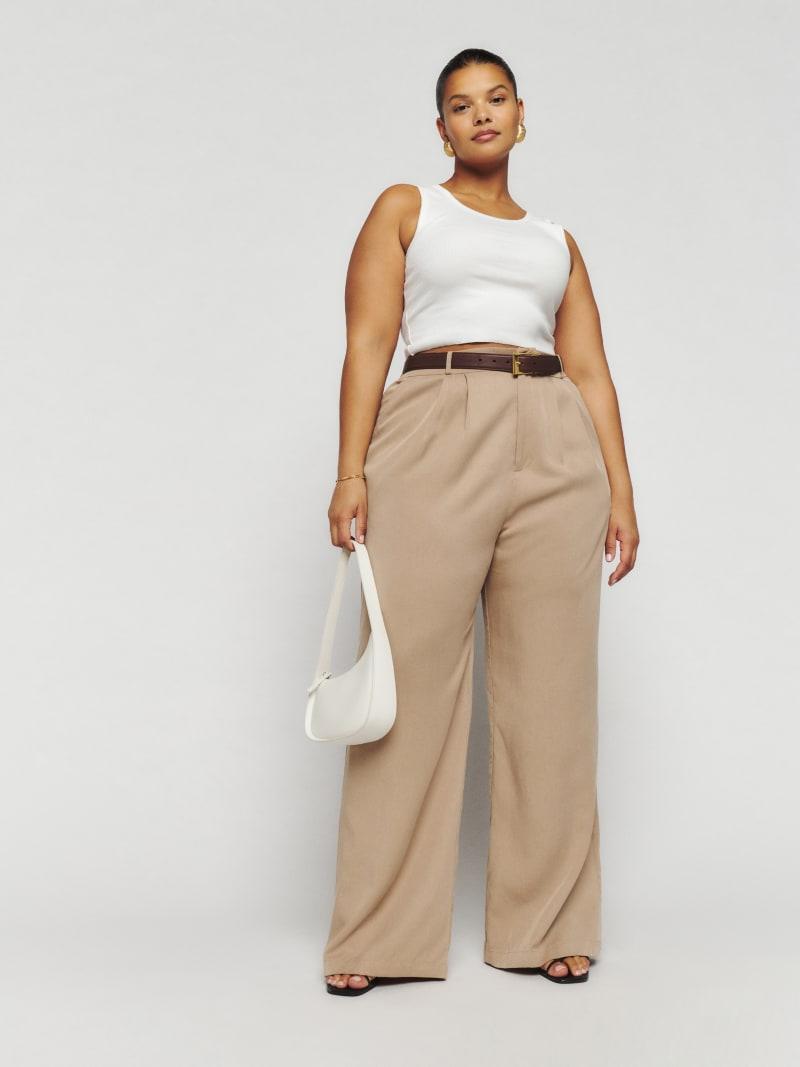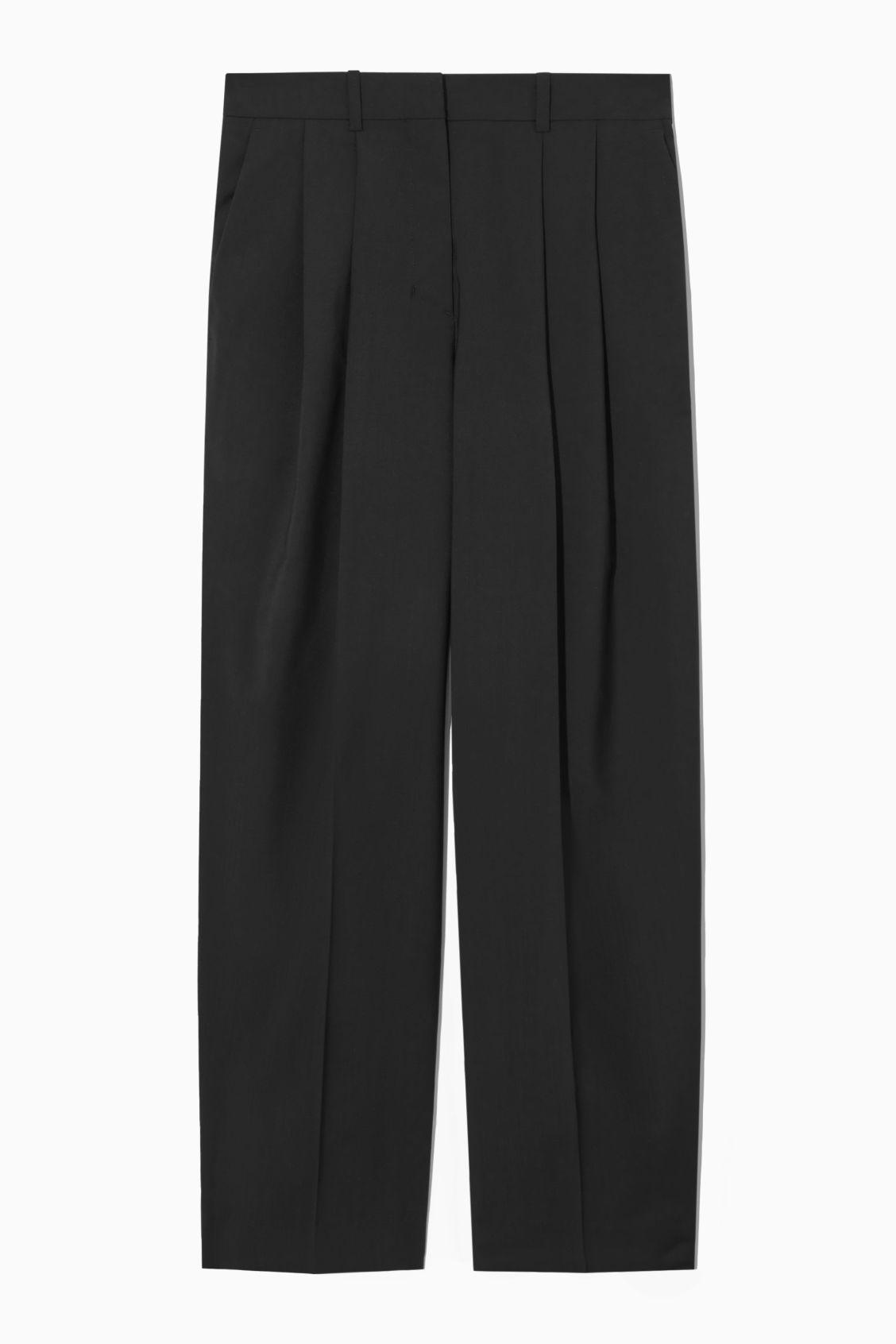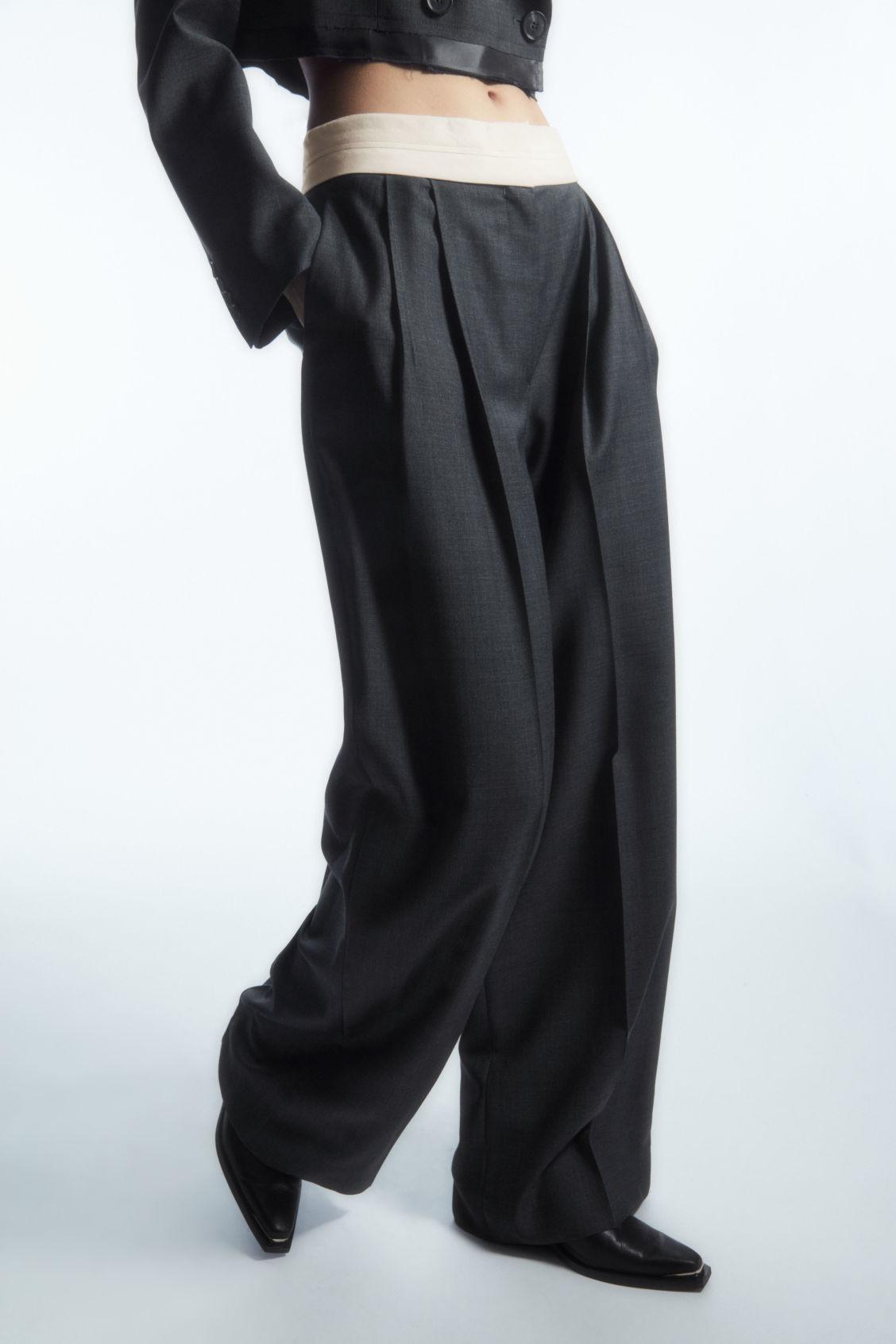 If you're going to treat yourself to one bigger investment for autumn, I'd always suggest making it a timeless black leather bag. Not only will it add a refined finish to any outfit—from a tracksuit to an LBD—but it will never, ever date.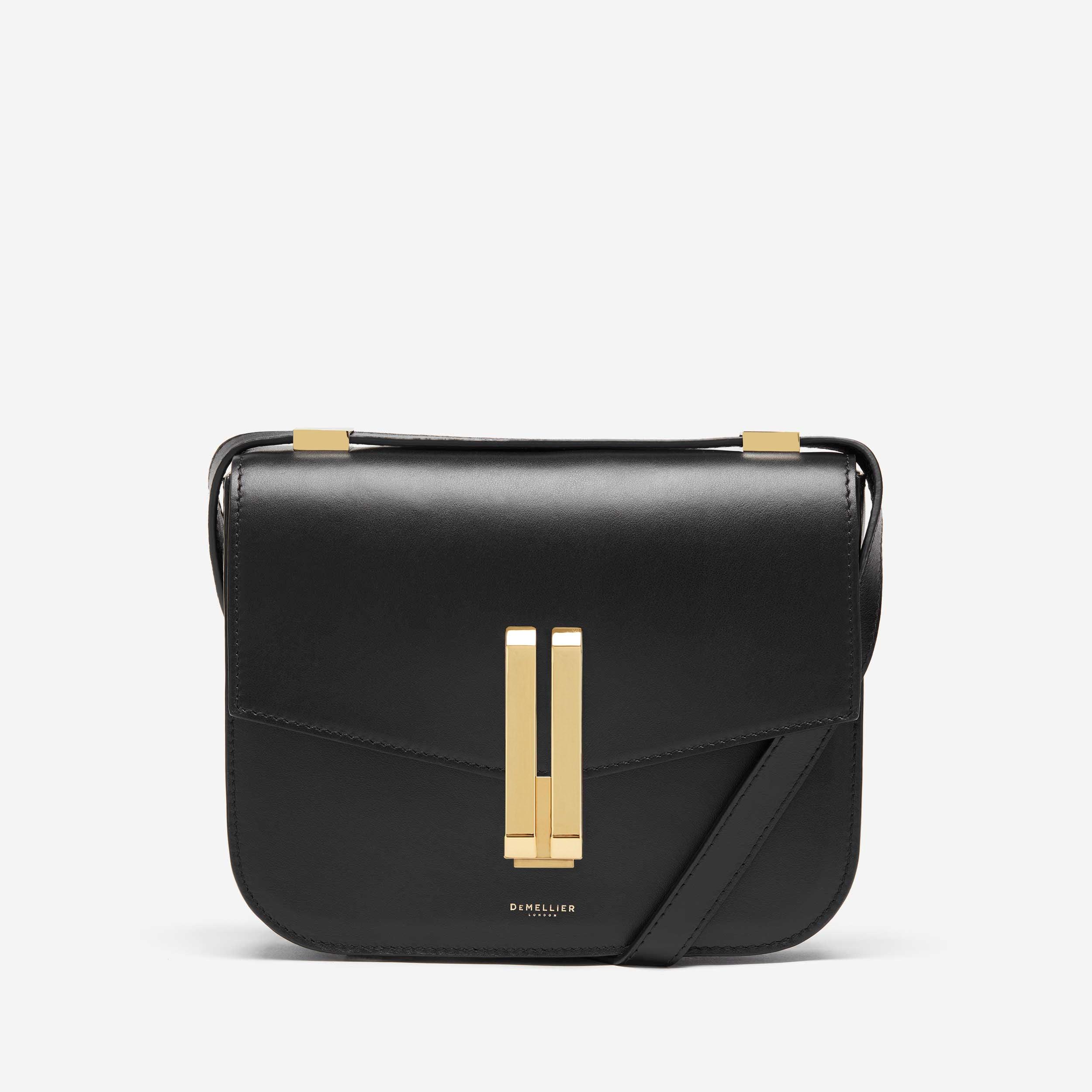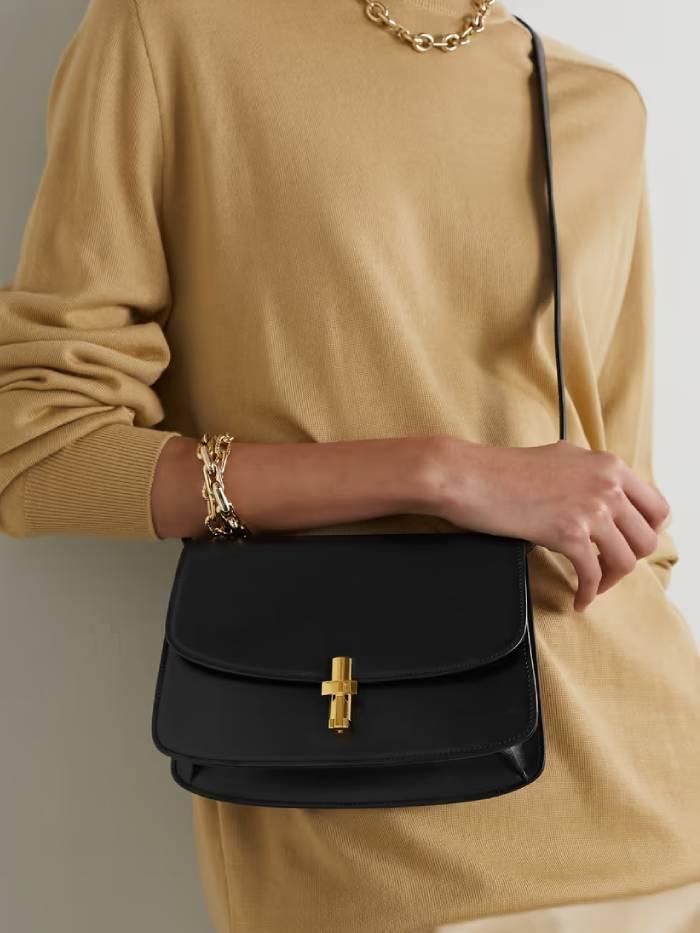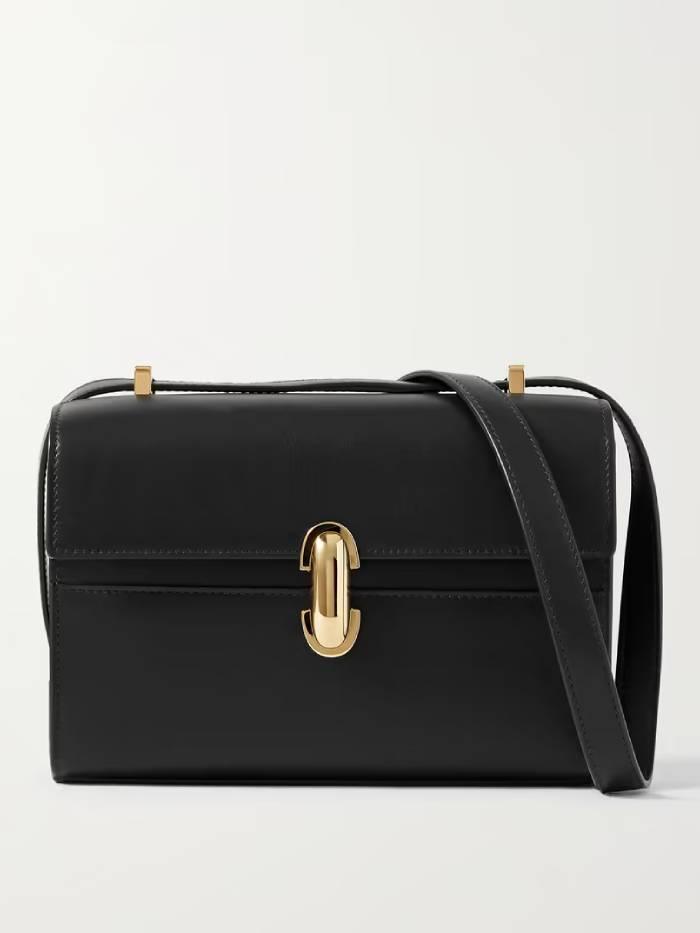 There's two main reasons you should be thinking about investing in a great classic, wool coat in time for autumn. One, because we live in the UK and no matter how optimistic we like to be, it's probably going to be chilly enough for a cosy coat layer soon; and two, because the very best wool coats always sell out by the time winter comes around, so it really pays to be prepared.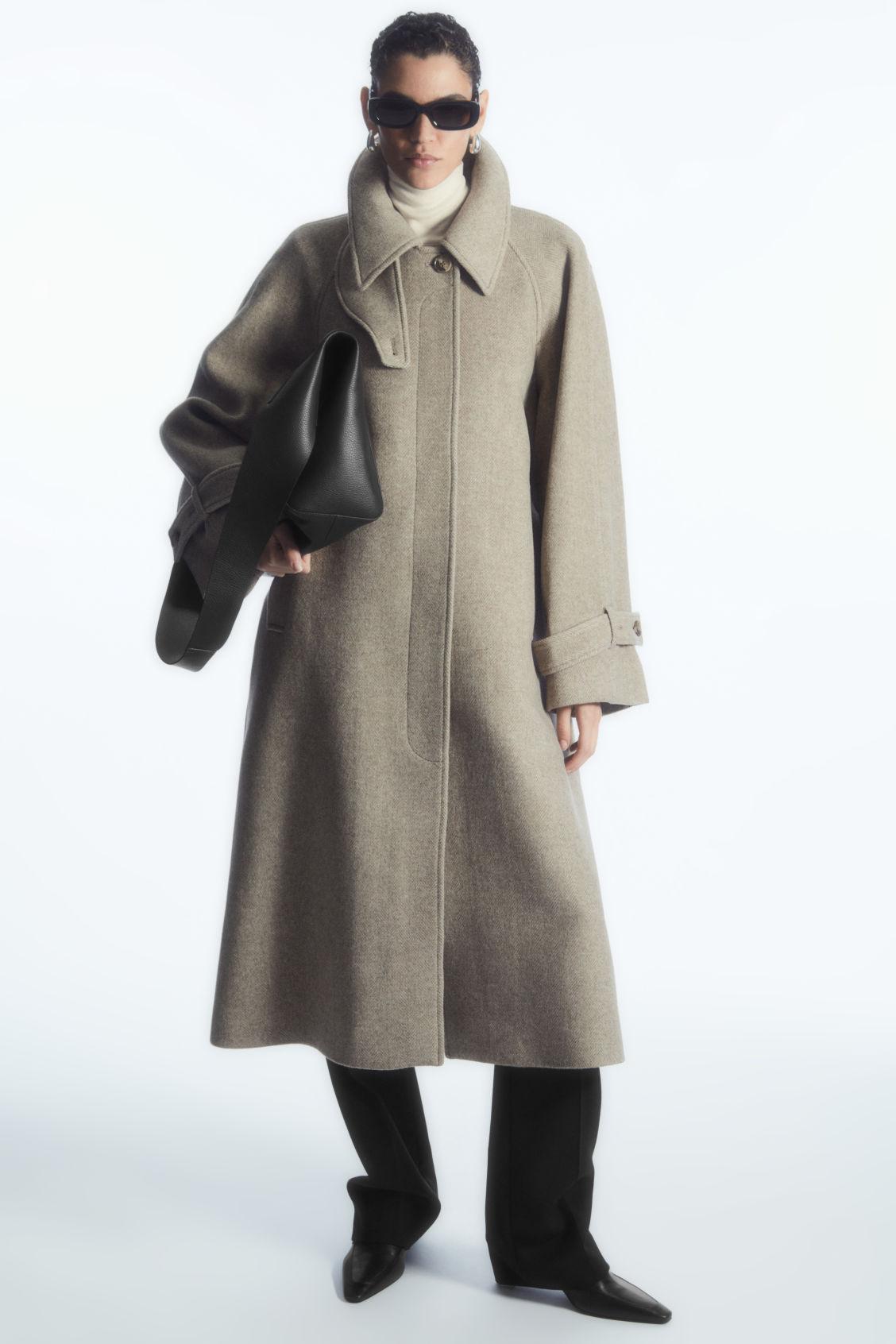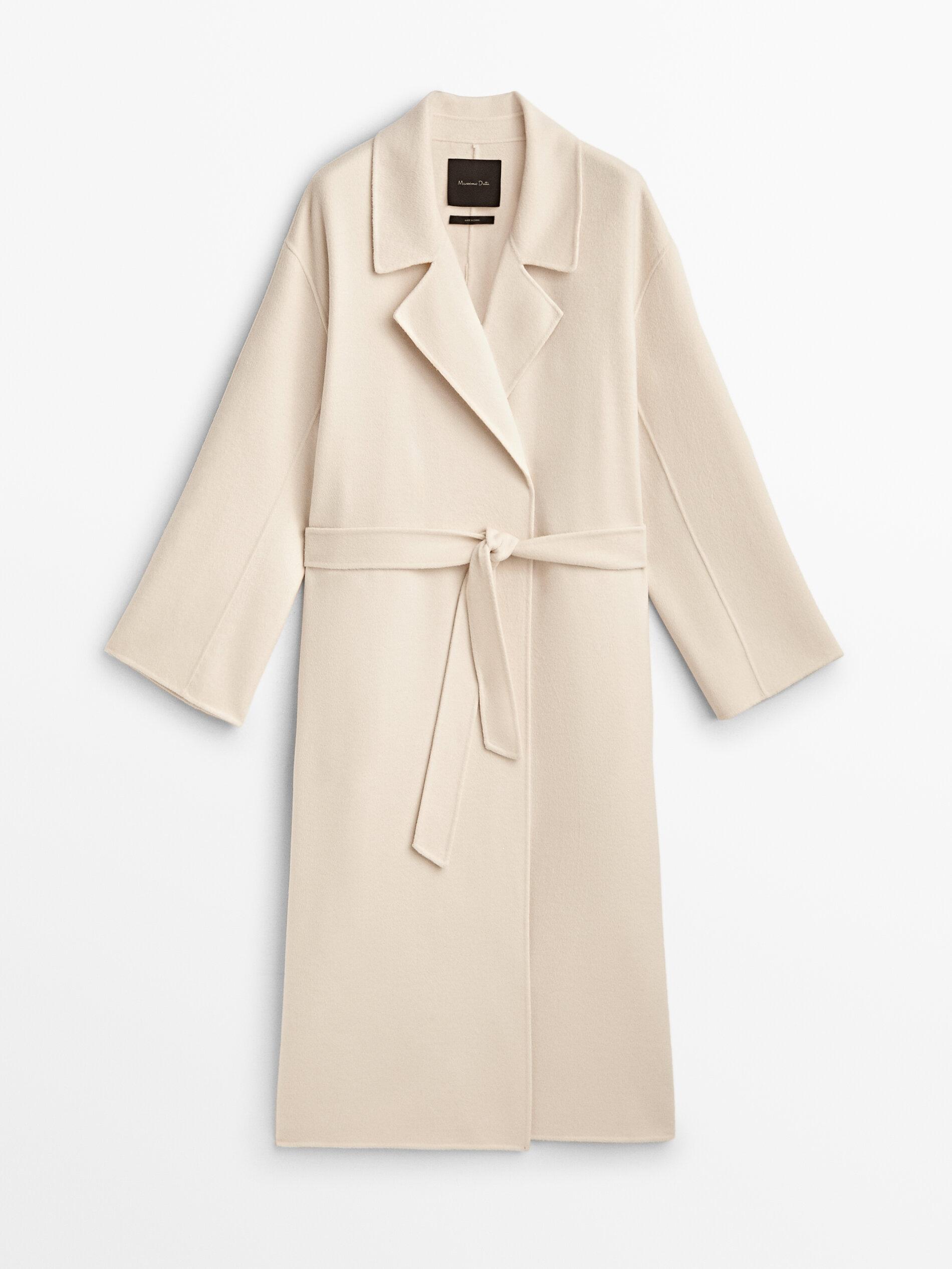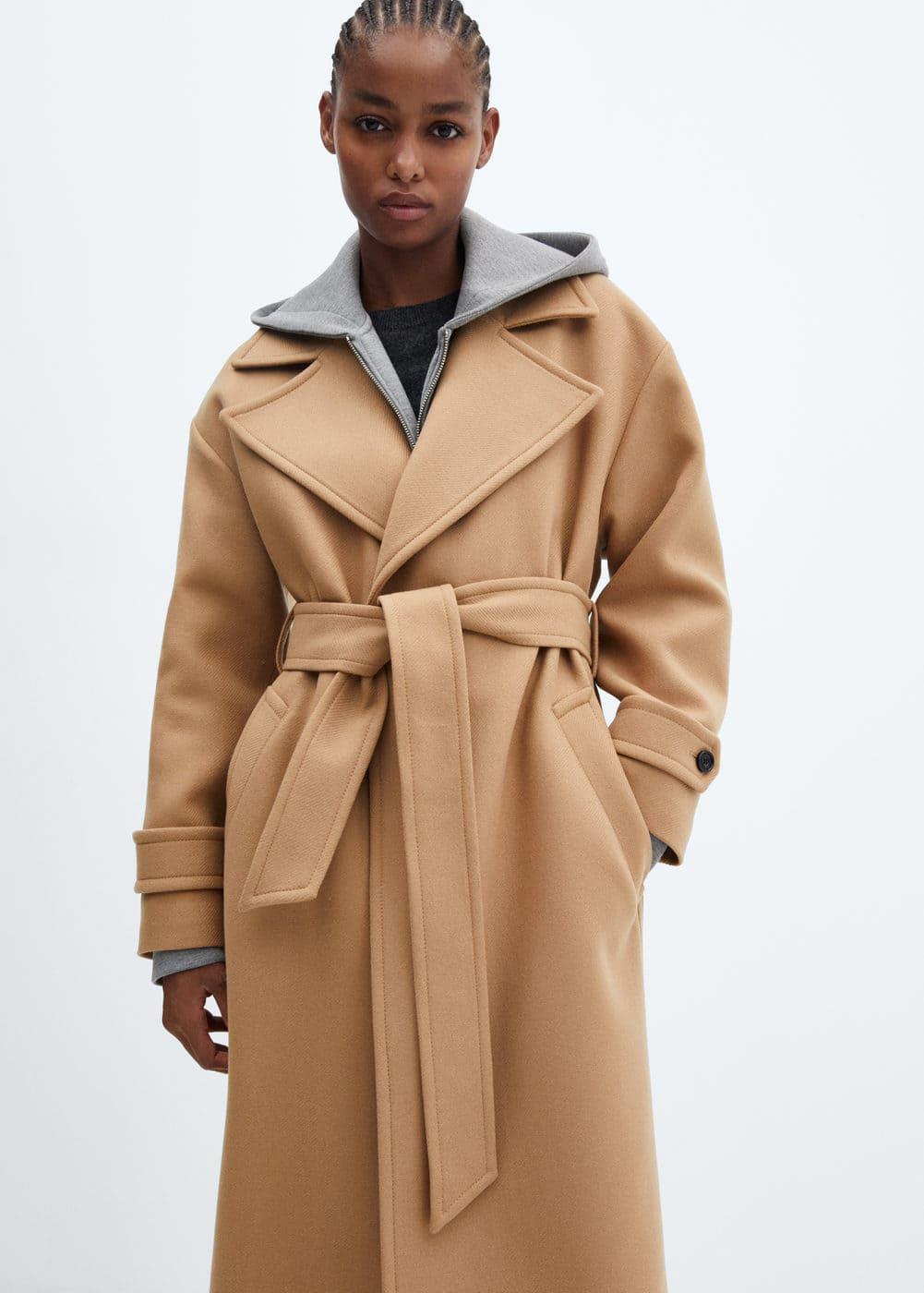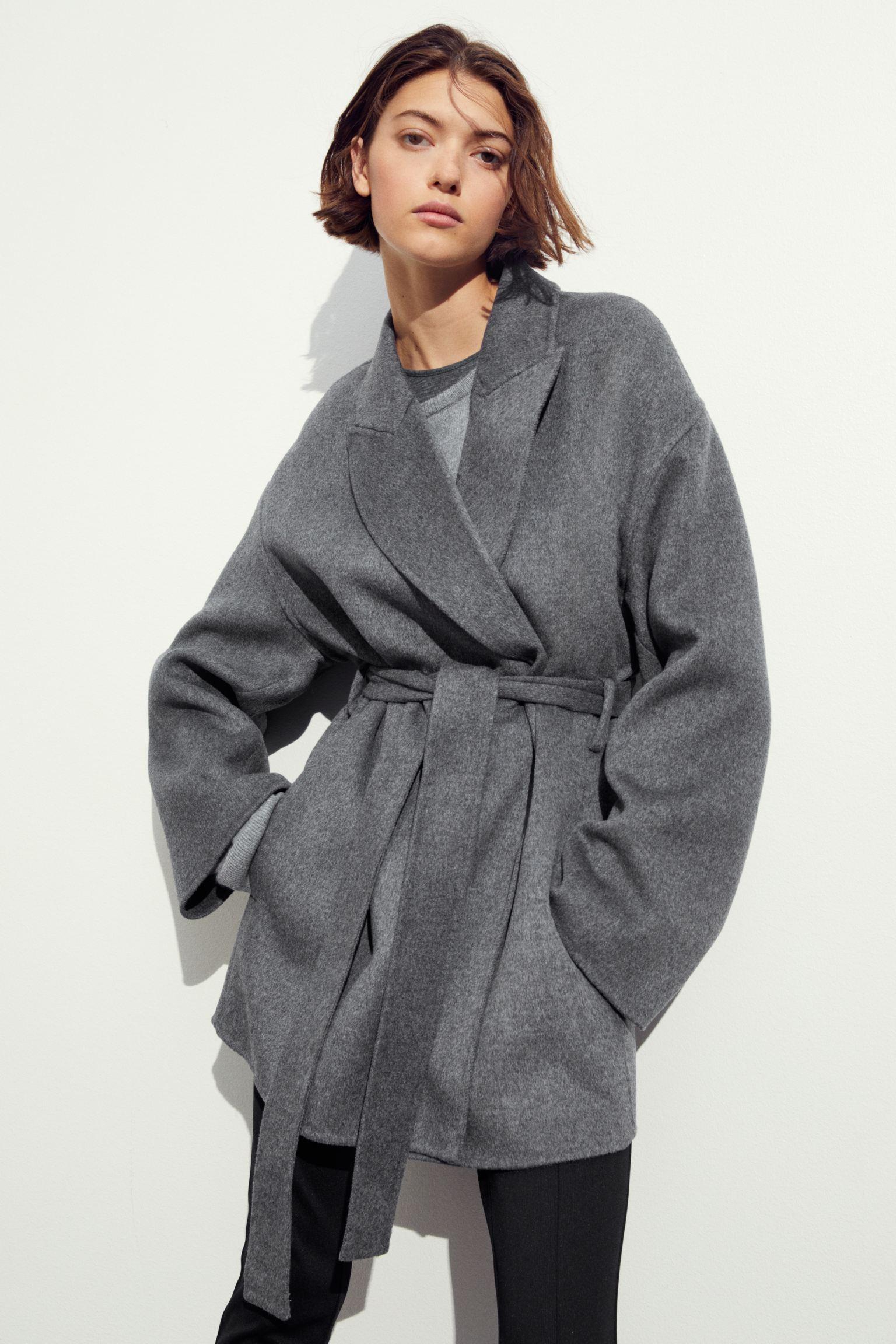 One great jumper (preferably striped—see above) and one classic cardigan are really the only two knits you need for a streamlined autumn wardrobe. Leave the lower buttons undone over jeans and a bra-top, wear it open over a crisp white T-shirt or shirt, or tuck it into wide-leg trousers under your trench—the options are endless.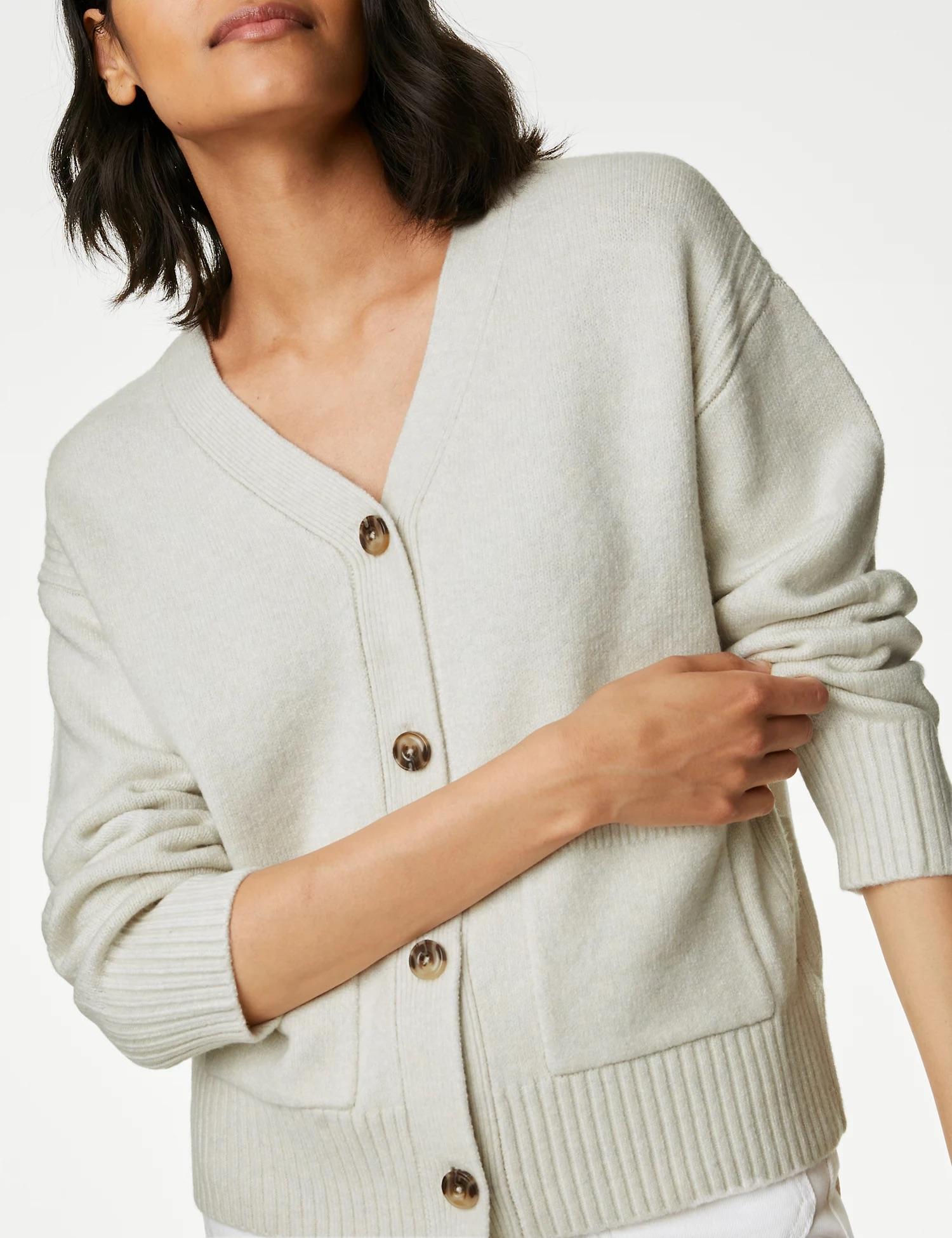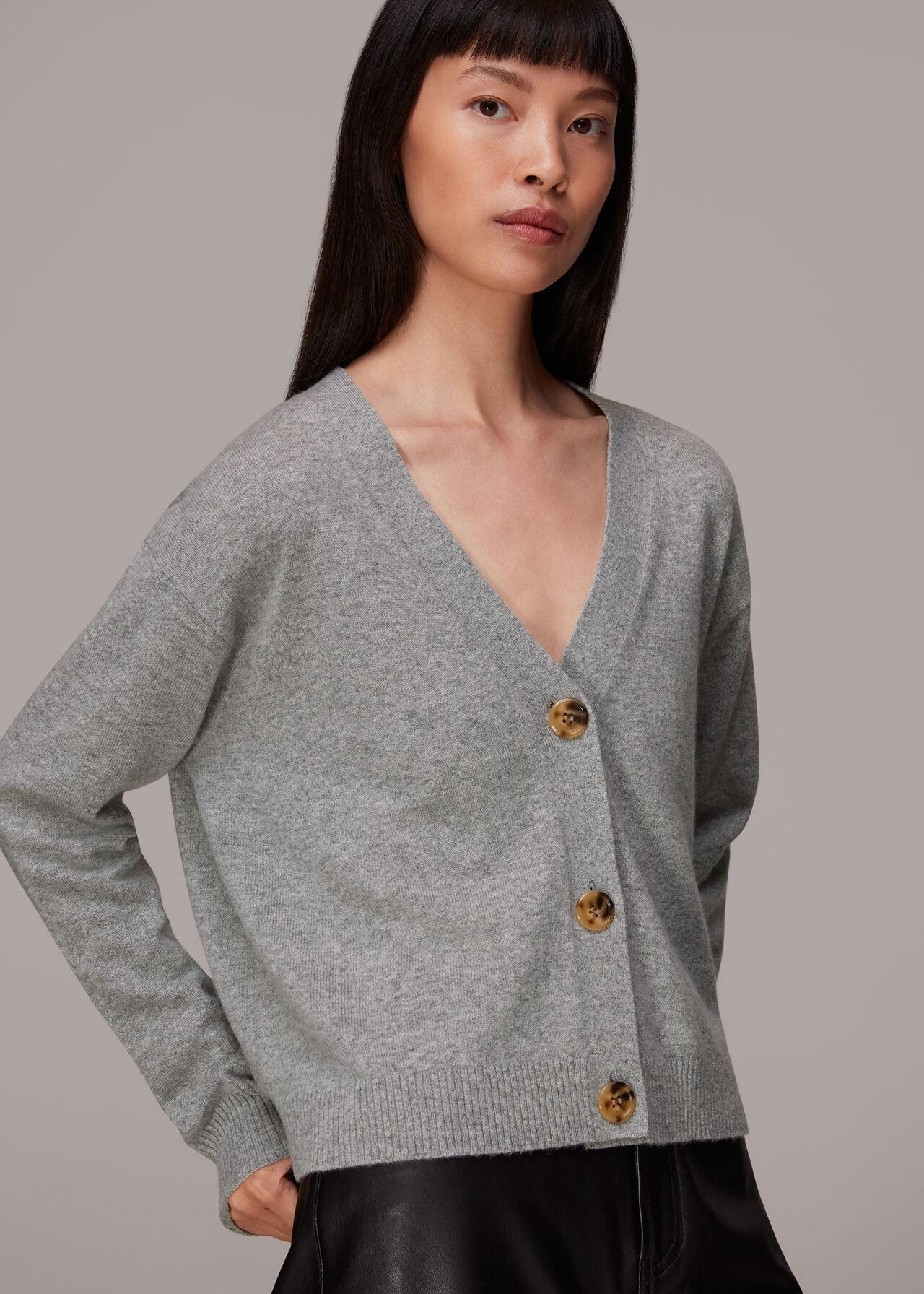 Whether you're a dress person or not (I'm not)the benefits of a midi dress in a versatile capsule wardrobe are undeniable, whatever season you're in. For autumn, I'd advise something you can layer, like a shirt dress or light, knitted dress. That way, you can simply add a great pair of knee-high boots and a blazer on busy mornings.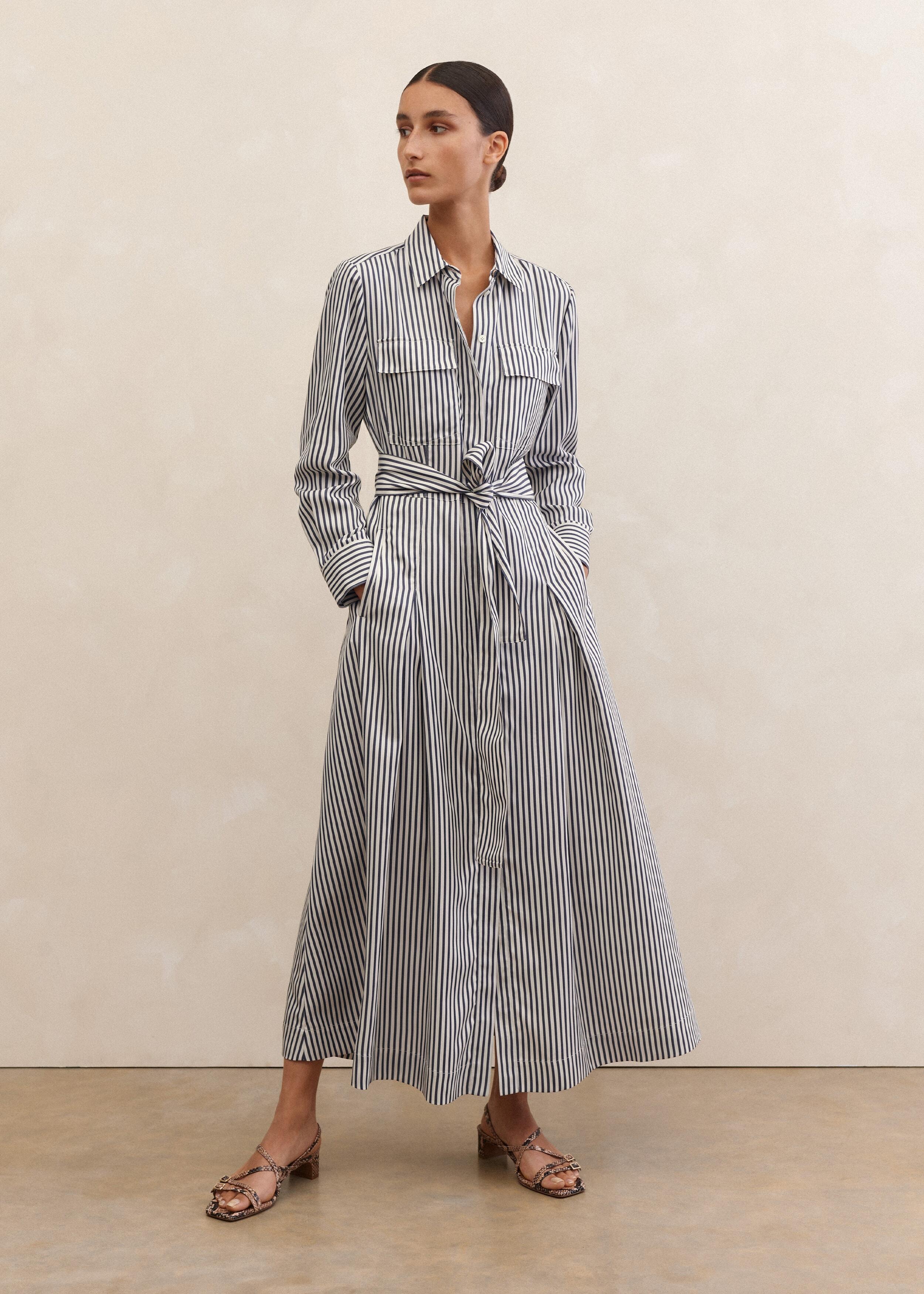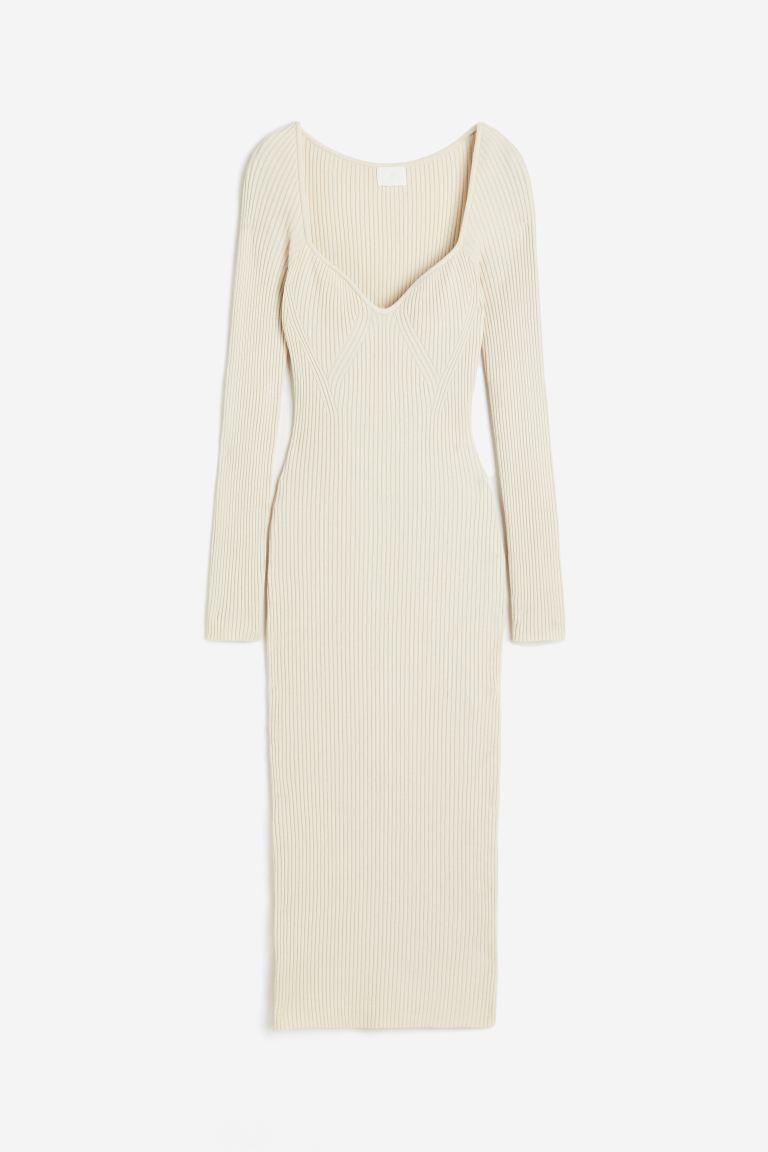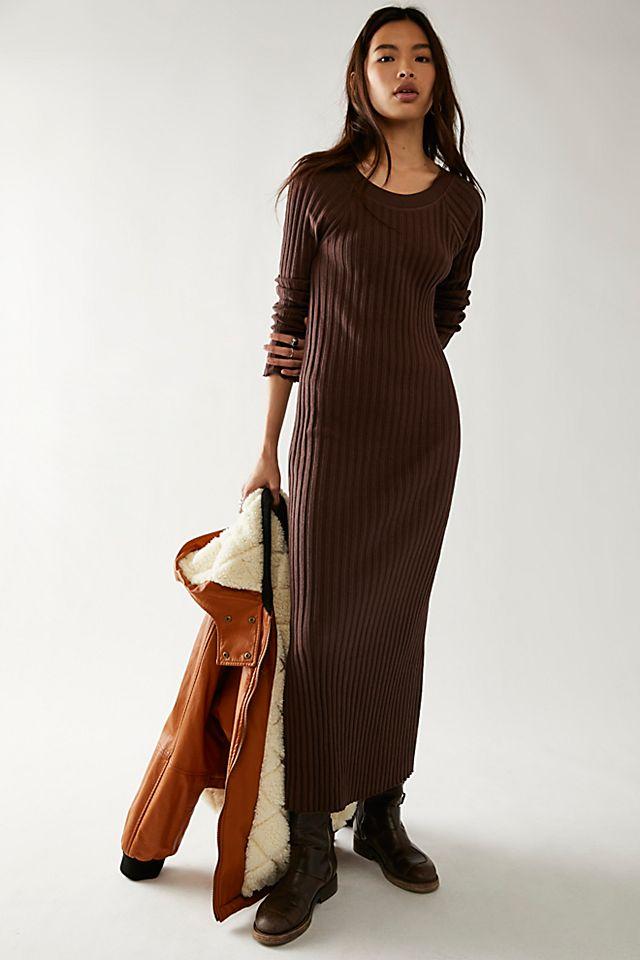 Baggy, slim leg or straight—there's not really a season in which jeans aren't an essential. But after a warm summer of favouring linen, white denim and dresses, nothing feels better than throwing on your favourite blues and realising that they go with absolutely everything in your wardrobe.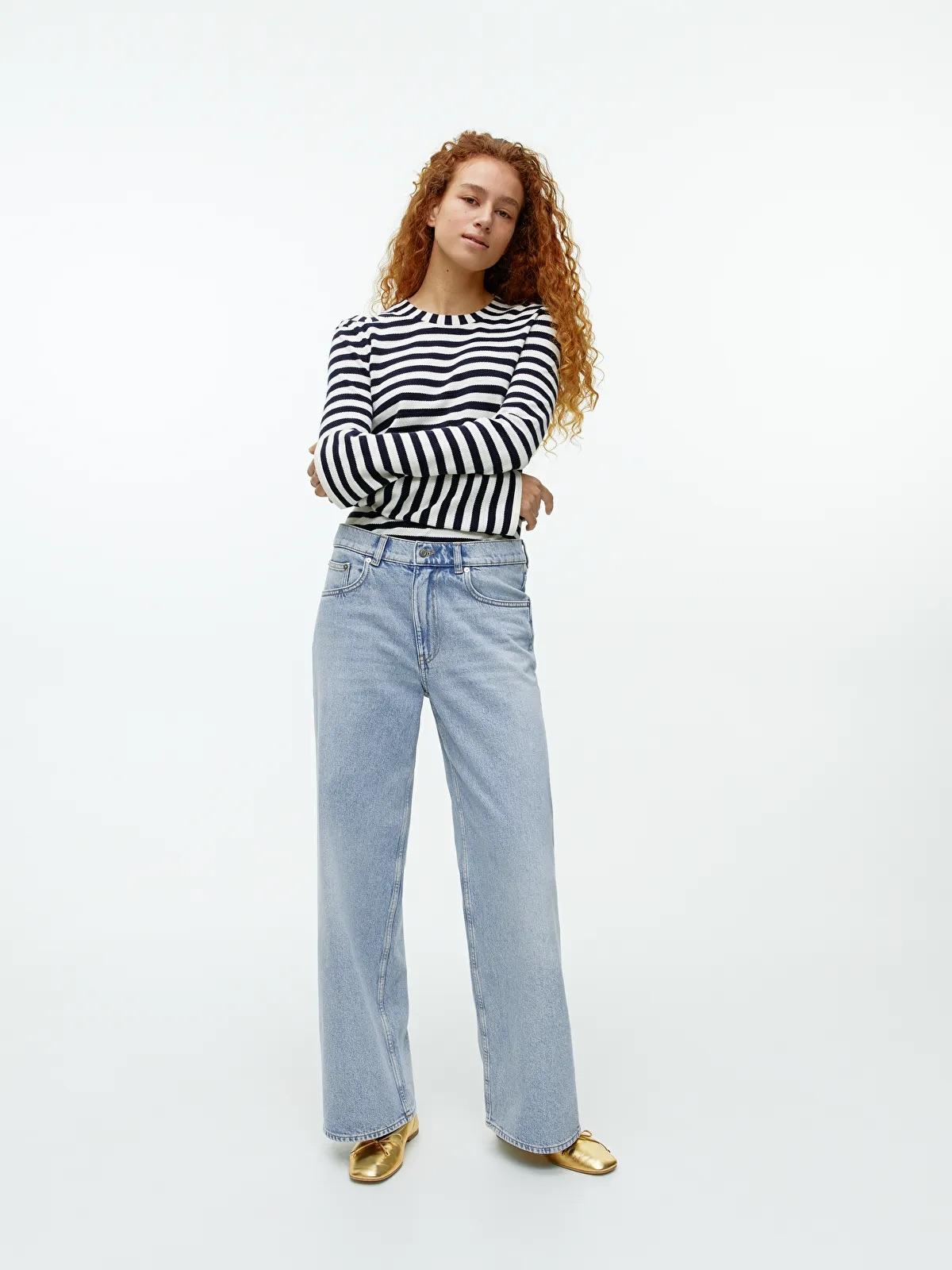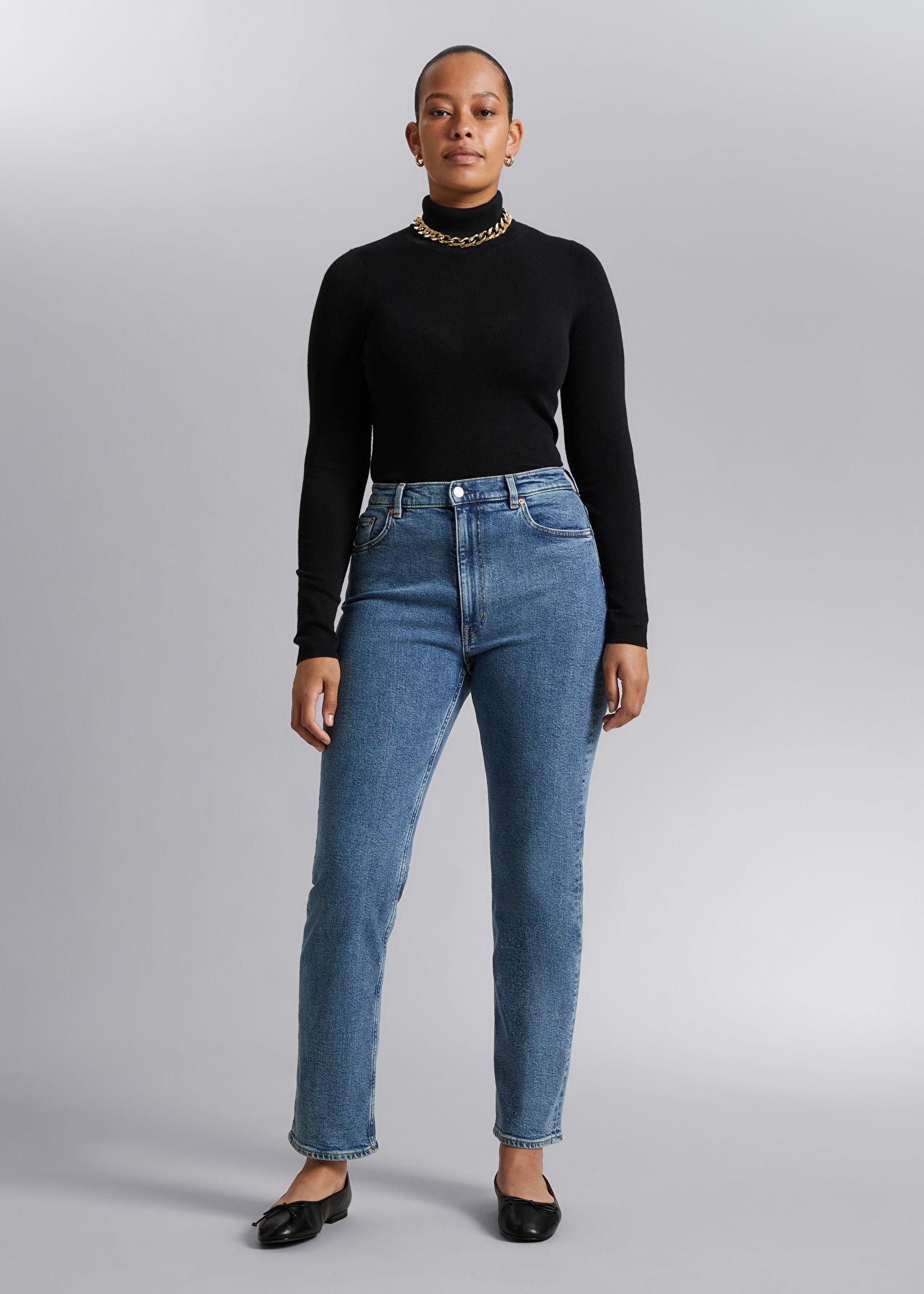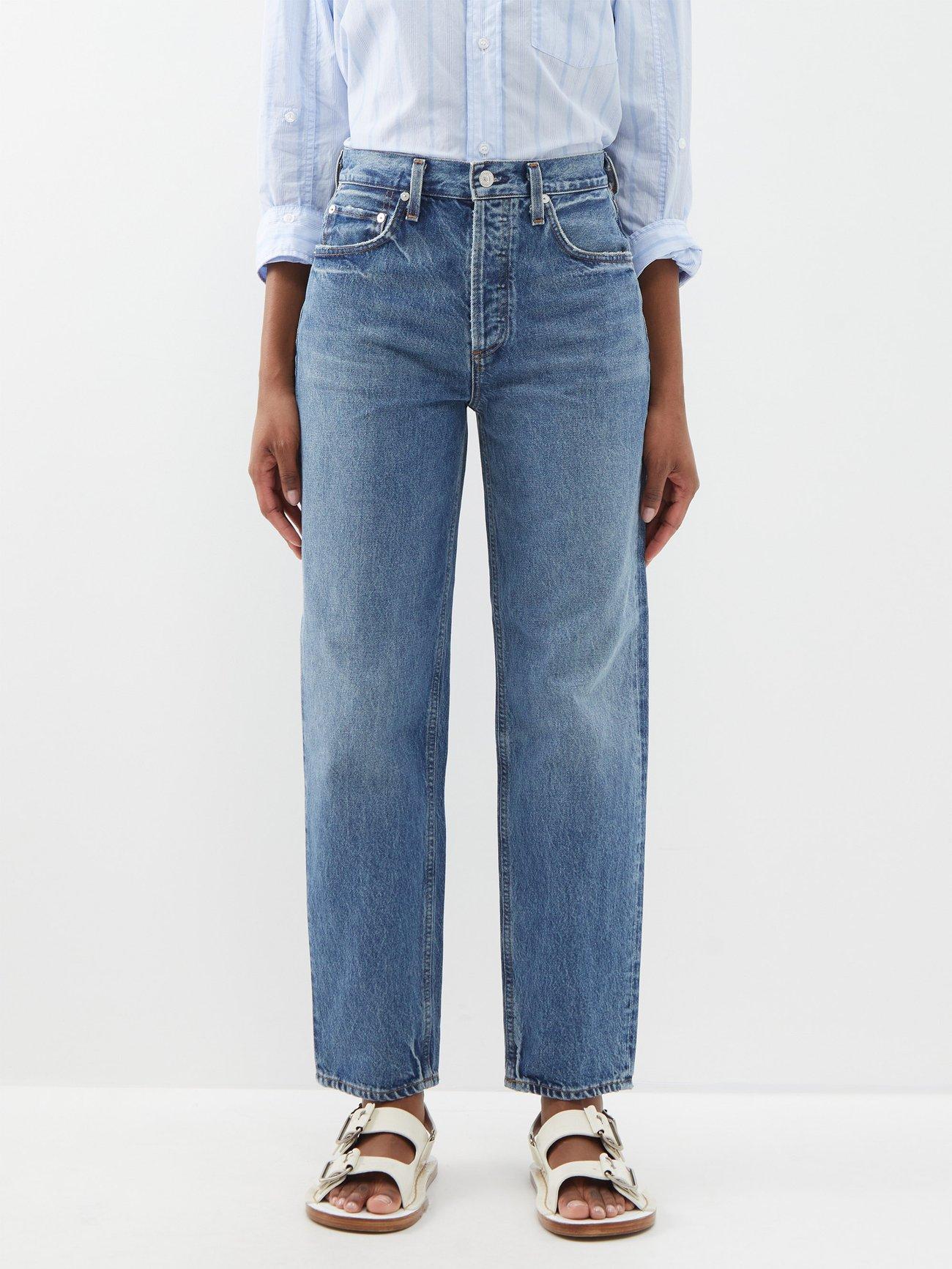 More so than ankle boots, knee-highs are, in my opinion, the most versatile and timeless boots you can own. They work beautifully to bring your dresses into autumn and winter, they make leggings look fancy (which wins my vote) and they look extremely cool over denim. Whilst there are so many different "trendy" versions of ankle boots to choose from—chunky, cargo, lace-up, platform, etc.—with knee boots, the simpler, the better. Shell out for Jimmy Choo's classic black leather heeled style and you'll never need to buy another pair again.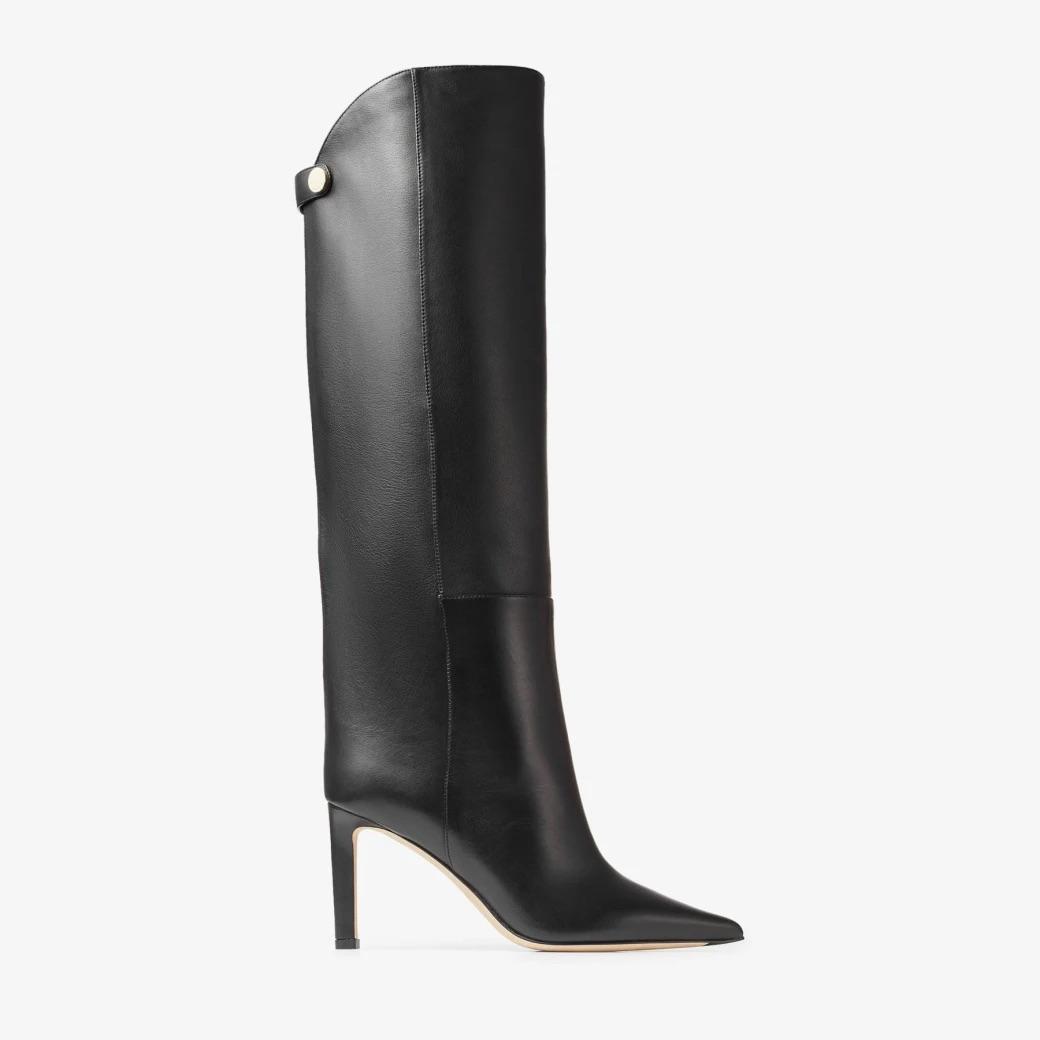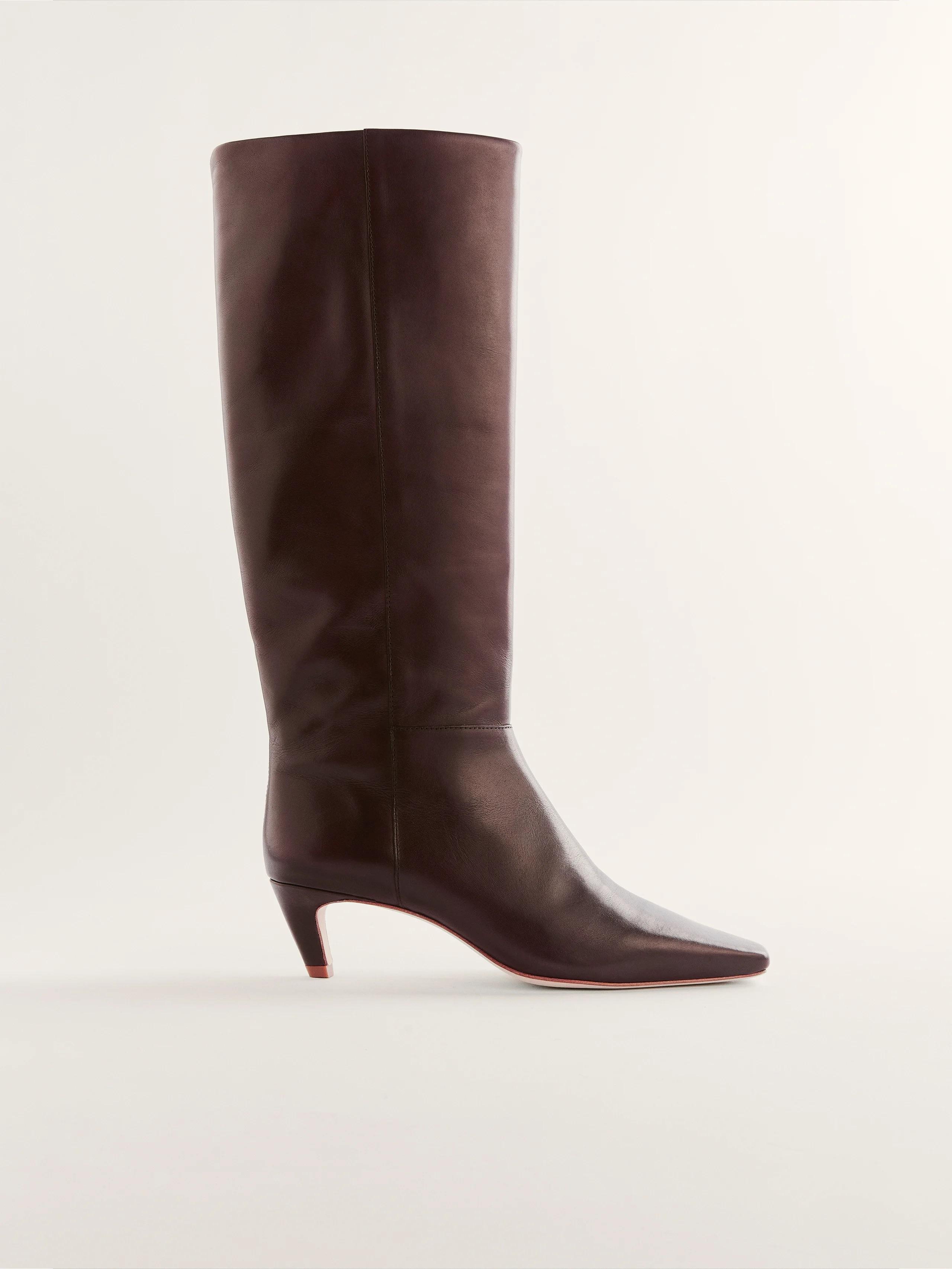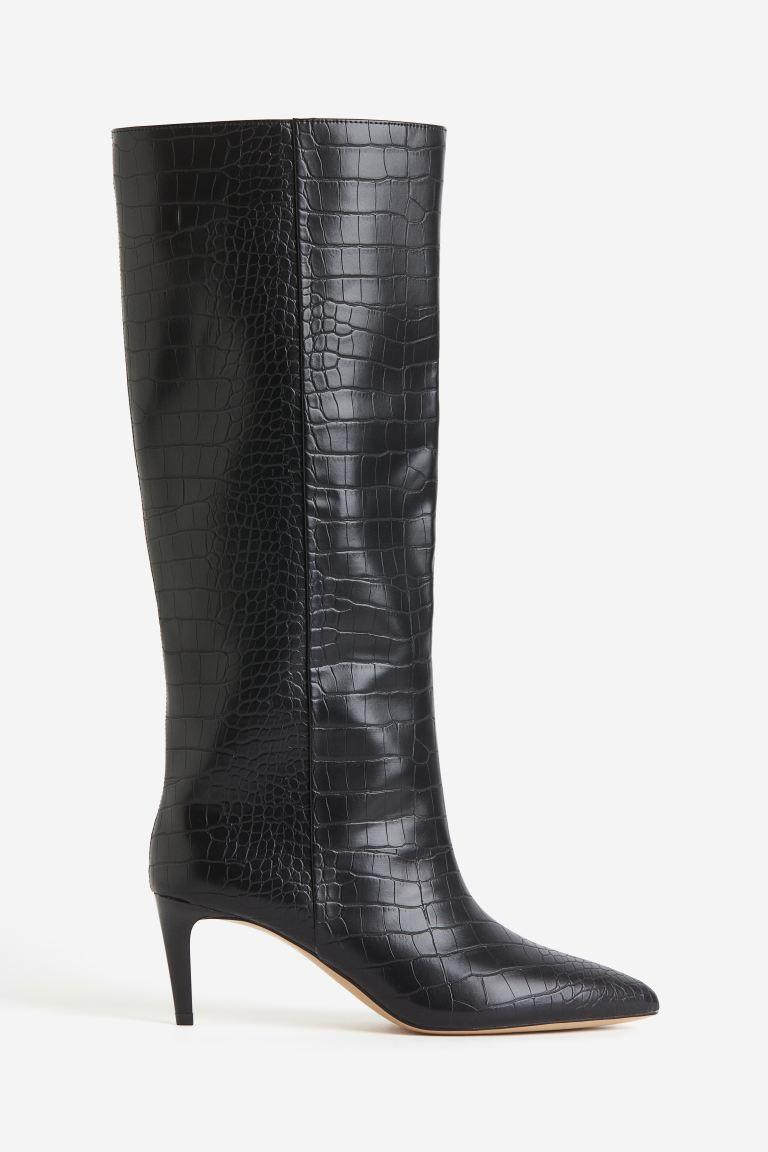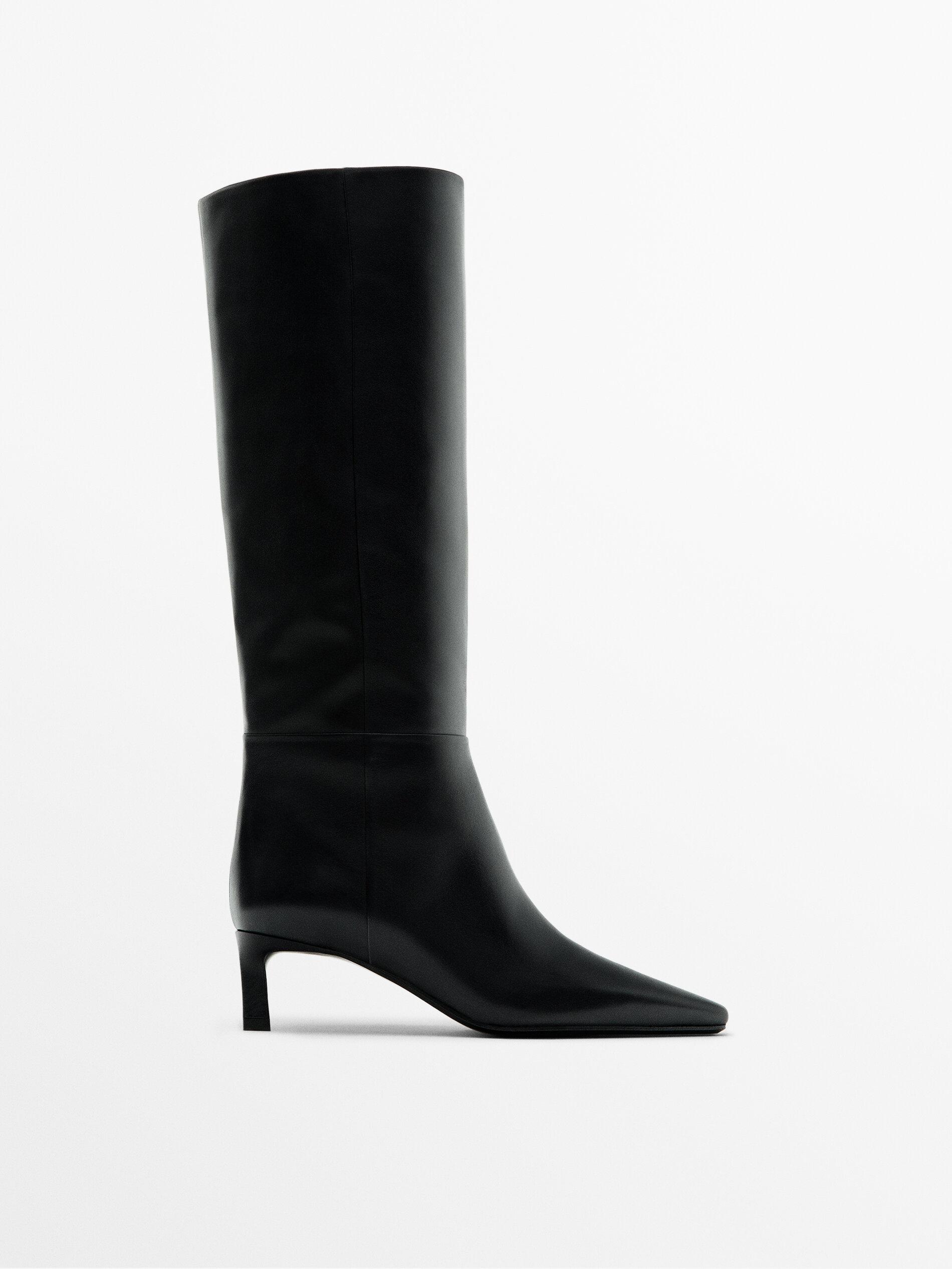 Next Up: Experts Agree: These Autumn/Winter 2023 Fashion Trends Really Count