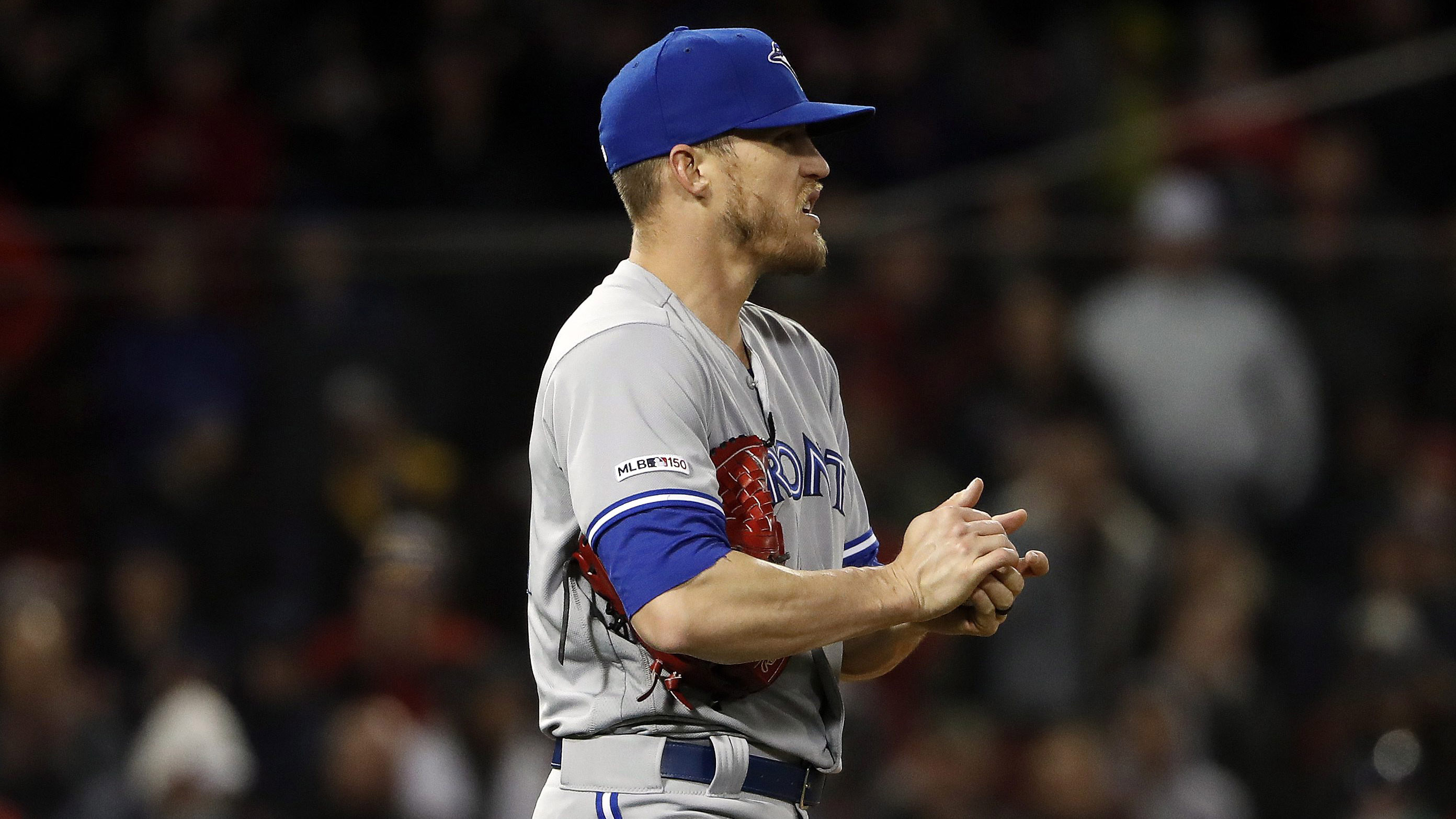 Toronto Blue Jays closer Ken Giles will have Tommy John surgery, ending his 2020 season and likely costing him the entire 2021 campaign.
Manager Charlie Montoyo announced the news in his pre-game press conference Monday.
Giles, who turned 30 on Sunday, has been limited to only four games this season due to elbow issues. After initially suffering an injury to his elbow in the season-opening series against the Tampa Bay Rays, Giles returned to the mound for two appearances in September before going back on the injured list.
Giles will become a free agent after this season. In two-and-a-half seasons as Toronto's primary closer, he has 38 saves in 78 games with a 2.86 ERA and 111 strikeouts.