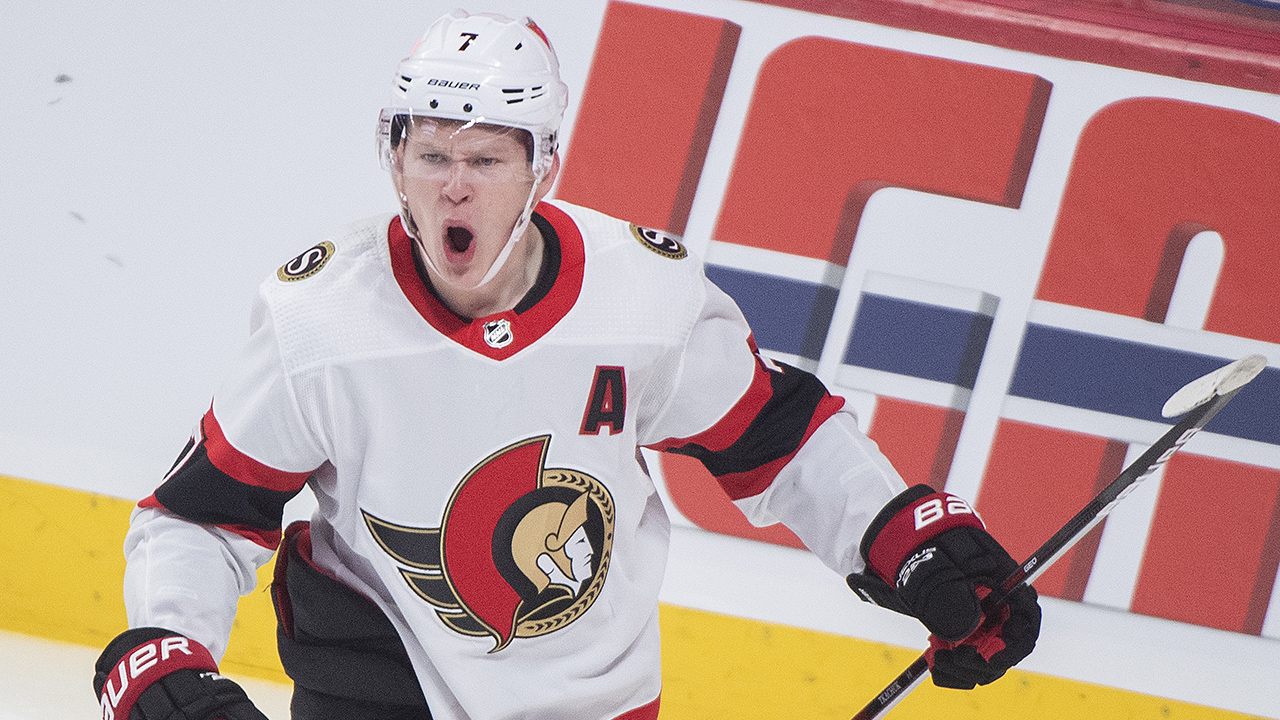 Winger Brady Tkachuk has signed a seven-year, $57.5-million deal with the Ottawa Senators, the team announced Thursday.
A restricted free agent this off-season, Tkachuk signed hours before Ottawa's season opener against the Toronto Maple Leafs on Thursday night.
Tkachuk led the Senators with 36 points (17 goals, 19 assists) in 56 games last season.
The fourth overall pick in the 2018 NHL Draft, Tkachuk, 22, has 60 goals and 65 assists in 198 career NHL games.
The brother of Calgary Flames forward Matthew Tkachuk and the son of former NHLer Keith Tkachuk, Brady is considered a key piece of the Senators' rebuild.
The native of Scottsdale, Ariz., played for the U.S. under-17 and under-18 programs before playing one season of college hockey at Boston University.
Tkachuk also helped the United States win bronze at the 2018 World Junior Hockey Championship.