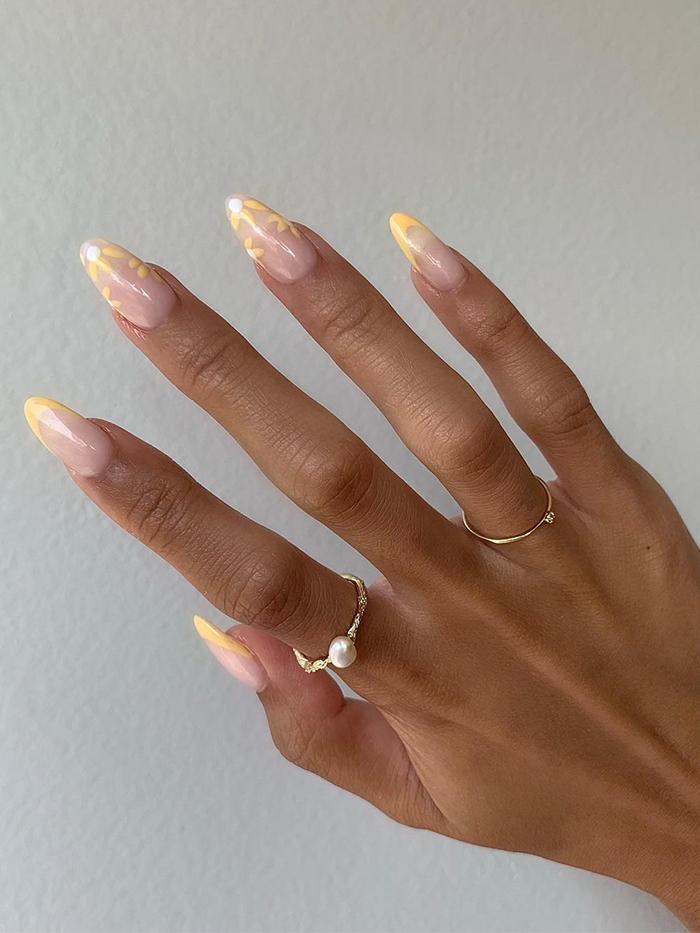 I'll admit––when it comes to my nails, I'm a one-shade wonder. I feel most safe in the salon hot seat when I've asked for a short rounded shape and selected a colour that sits within the confines of a dark burgundy. Anyone else familiar with the feeling of going for a nail colour outside your comfort zone only to be filled with deep regret alongside a slight nervous sweat at the first layer, but nodding over enthusiastically when asked if you're happy with it?
However, the tides may my turning. Last week I was invited to try one of two limited-edition Elemis x Townhouse nail art designs. As I knew I was writing this feature on flower nails, I went straight for the floral French option (I'm a very committed and very serious journalist, guys). Long story short, I haven't stopped taking pictures holding various items around the flat since. Turns out I'm a flower nail girly after all. And I'm most certainly not alone.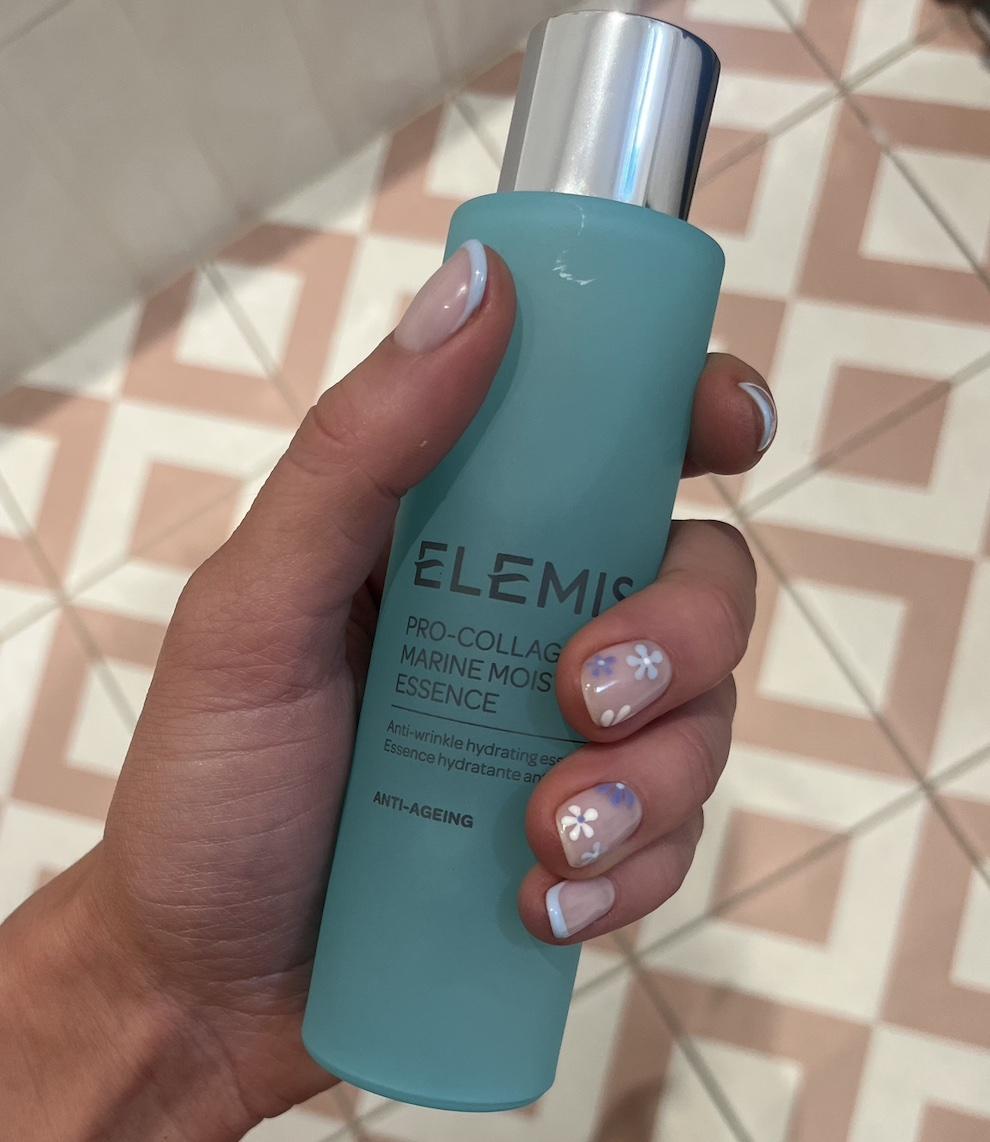 "Floral prints are dominating the season, with the demand for 'floral French' nails up by 767% in the lead-up to spring," explains Nick Drewe, Trend Expert at Discount Platform, Wethrift. "It's unsurprising to see the floral trend continue to reign supreme as we embrace warmer weather, blue skies and flowers blooming. This year, we're seeing nail artists get more creative with their designs, from retro flowers to hand-painted roses."
With so much flower nail inspo out there, it can be hard to know exactly what to go for, which could in turn lead to feelings of regret as detailed in the first paragraph. If you're new to the trend or prefer low-key designs, pro nail artist Alyx Lippiat advises to play it safe with pastels. "Think pinks, peaches and mint greens. A baby blue, pastel yellow and lilac also work really nicely and all of the colours mentioned work harmoniously together."
If you want to add a touch of glam to the design, manicurist Faye Dennis says to introduce a gold chrome outline around the petals. "It works perfectly for a spring bridal manicure."
I hit up London-based nail artist Nikki Parker aka @nails.by.nikk to get advice on creating the perfect floral design at home. "Using a dotting tool, create 5-6 dots in a circle, applying a very small amount of gel/polish, cure in the lamp, and then create the dot in the centre with your chosen colour for the middle. Finish with a shiny top coat."
Ahead are my favourite flower nail designs to save for your next trip to the salon.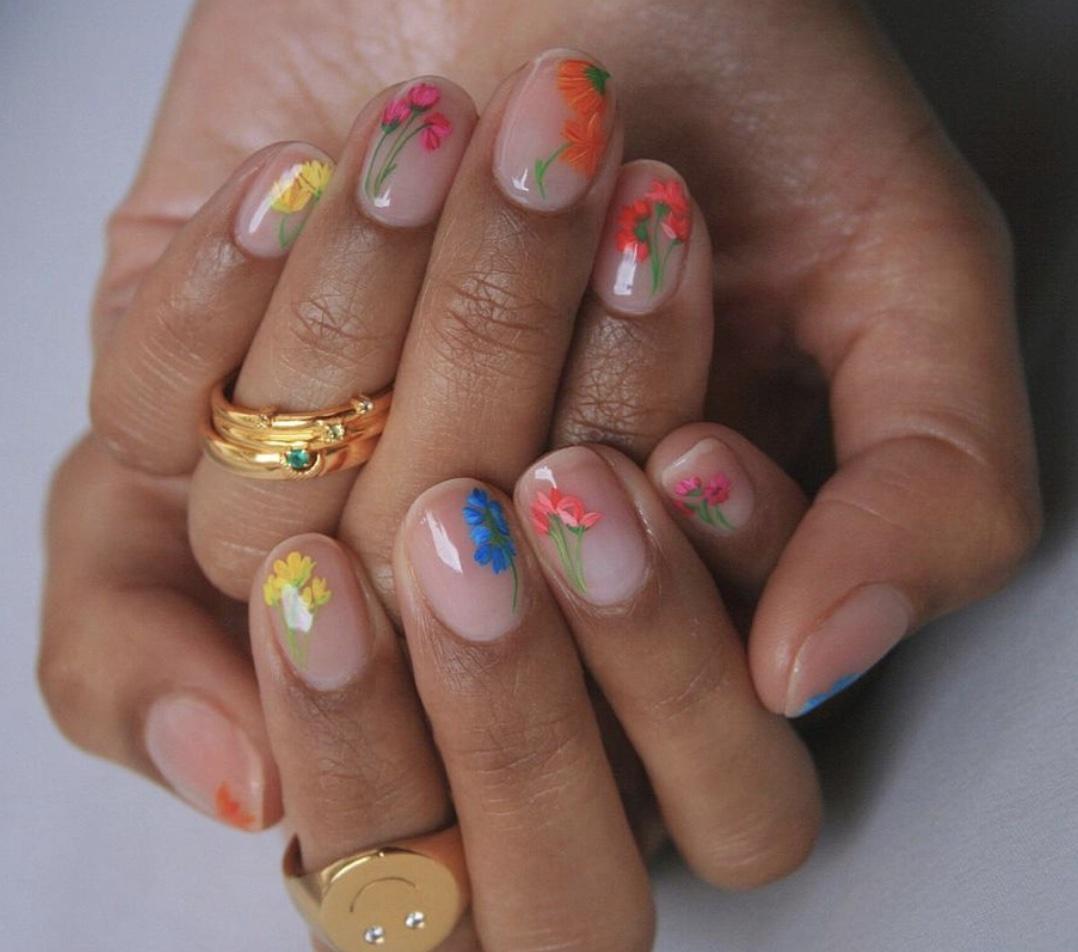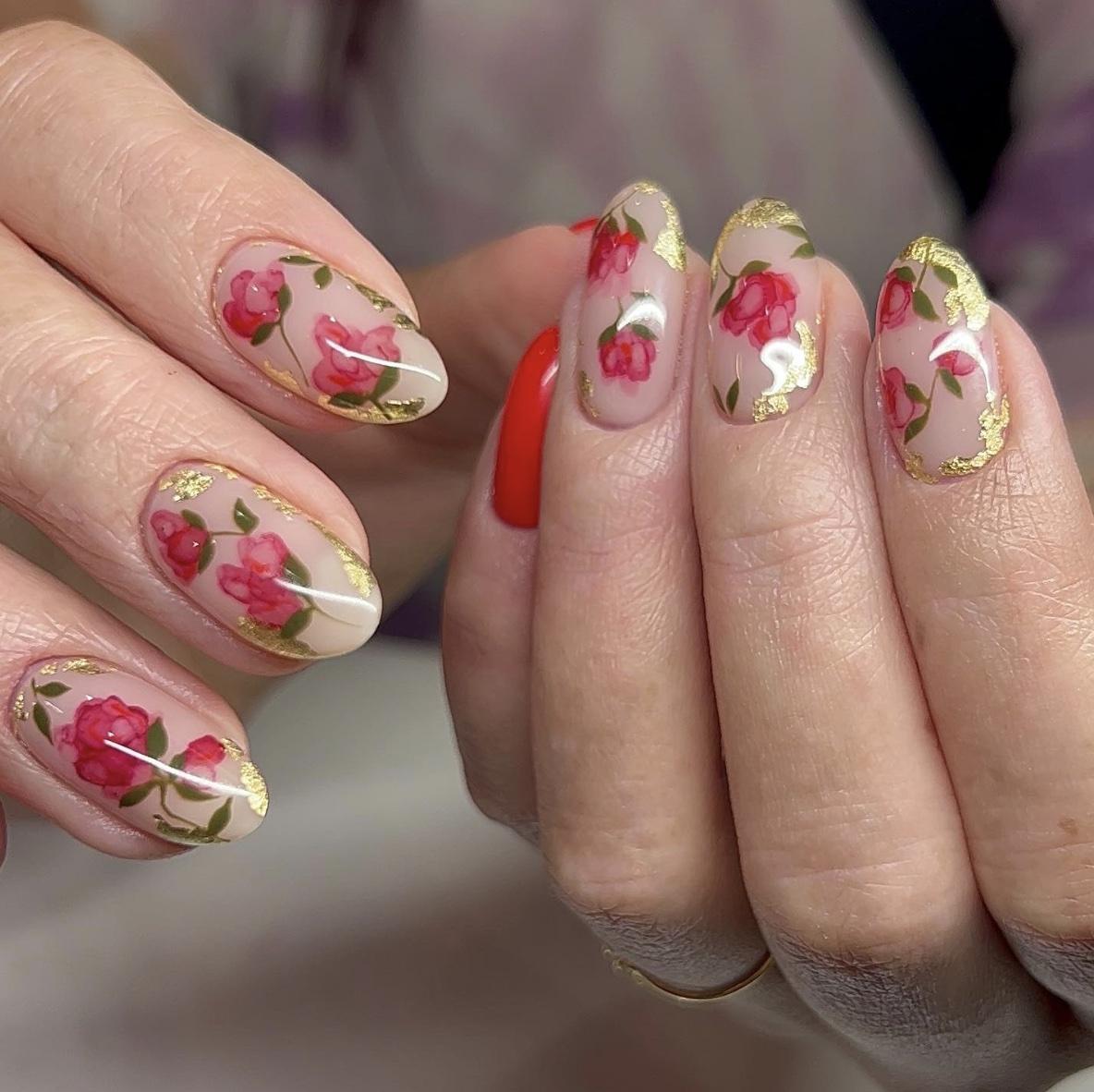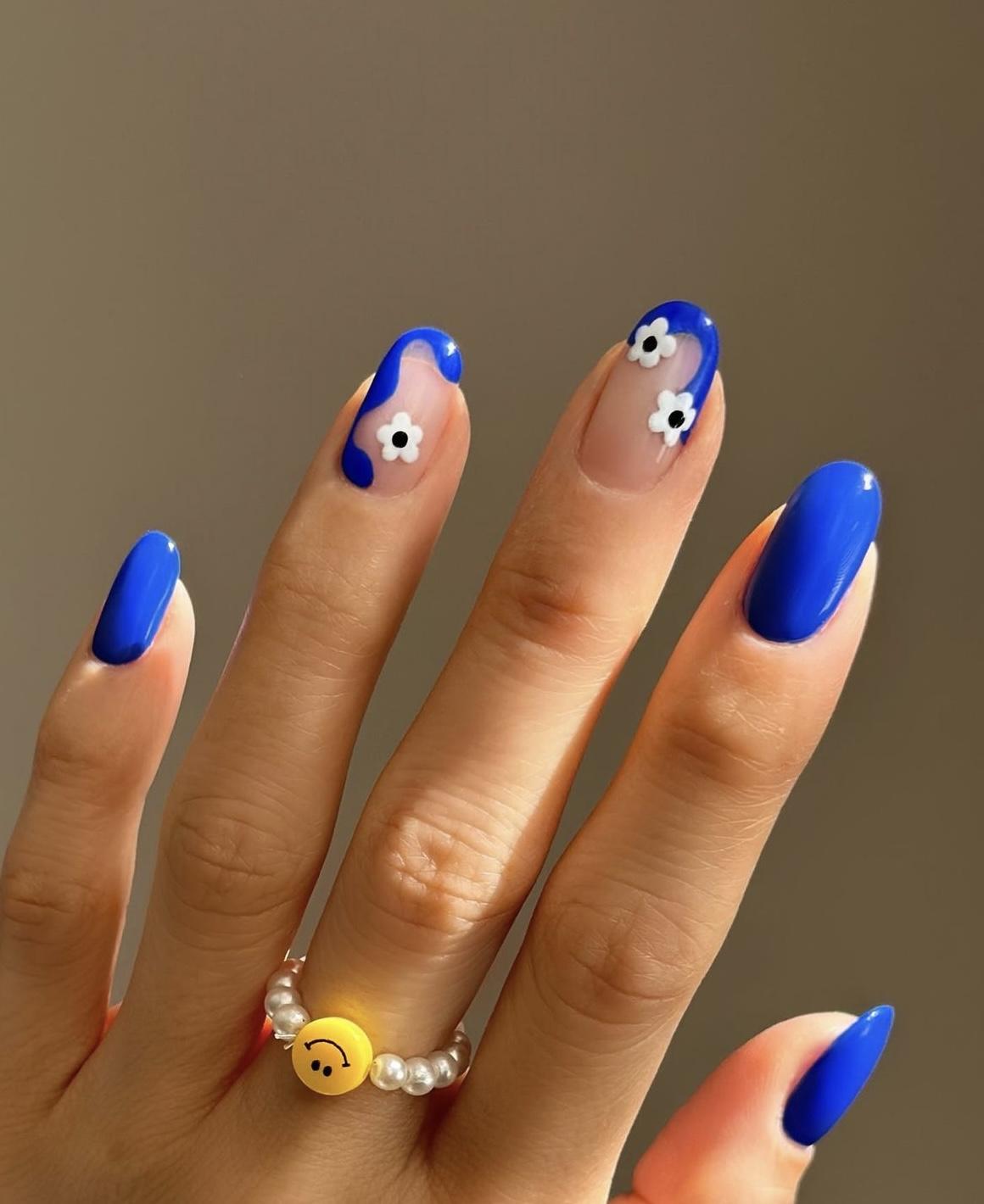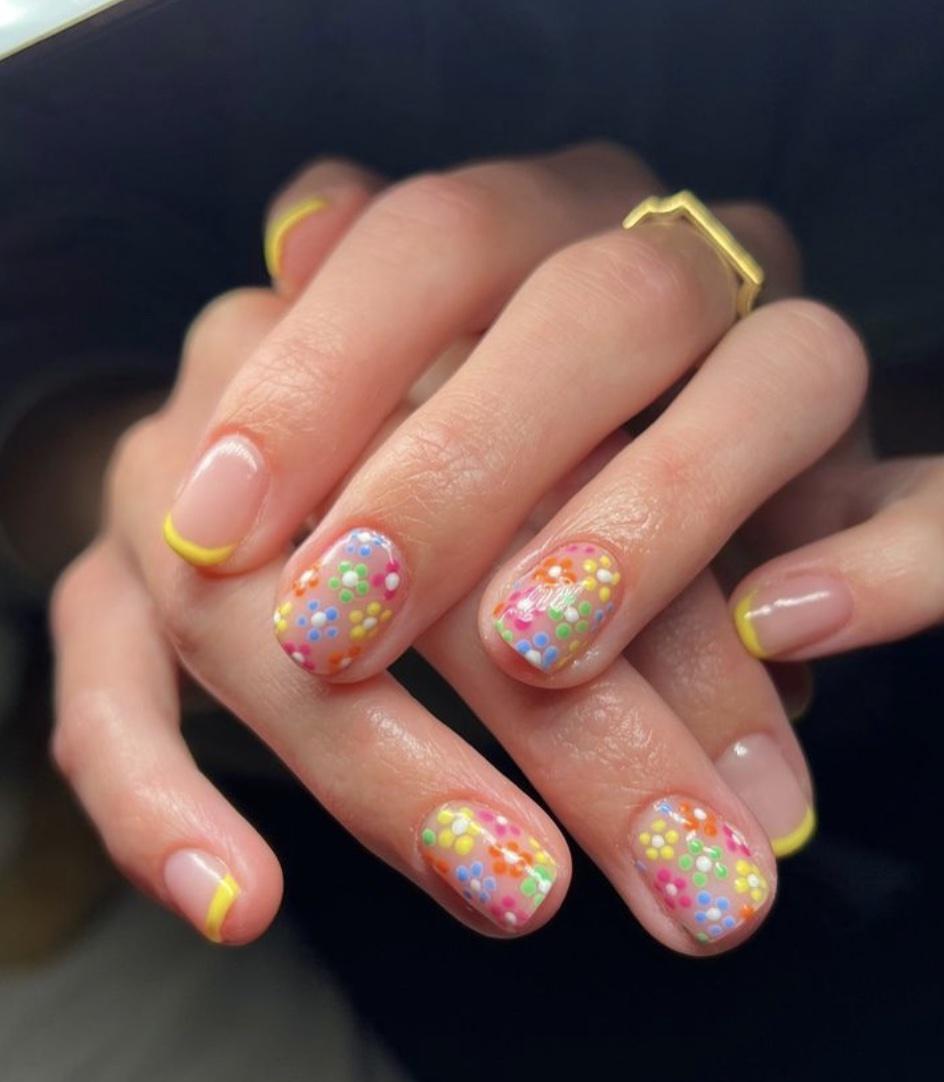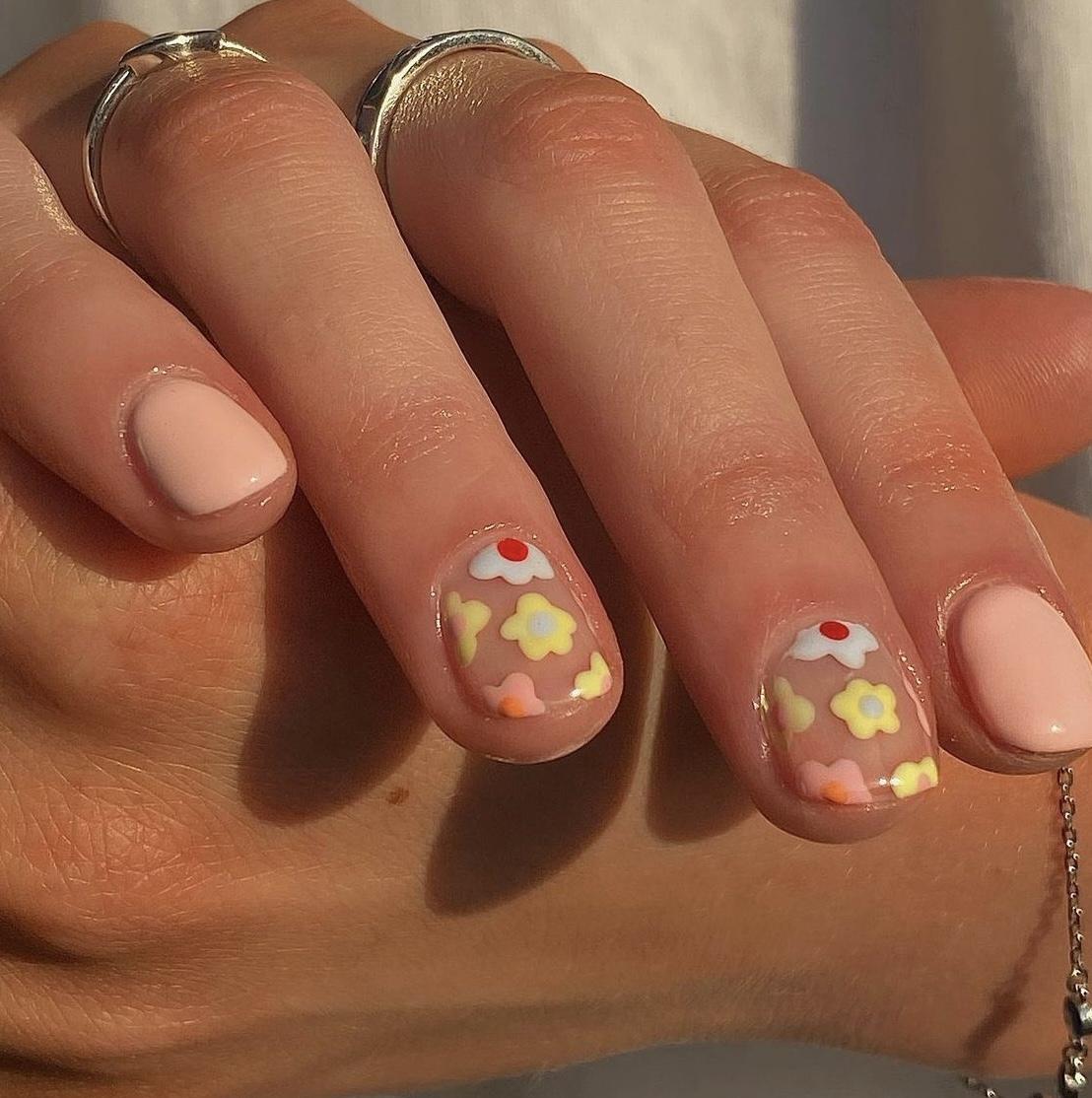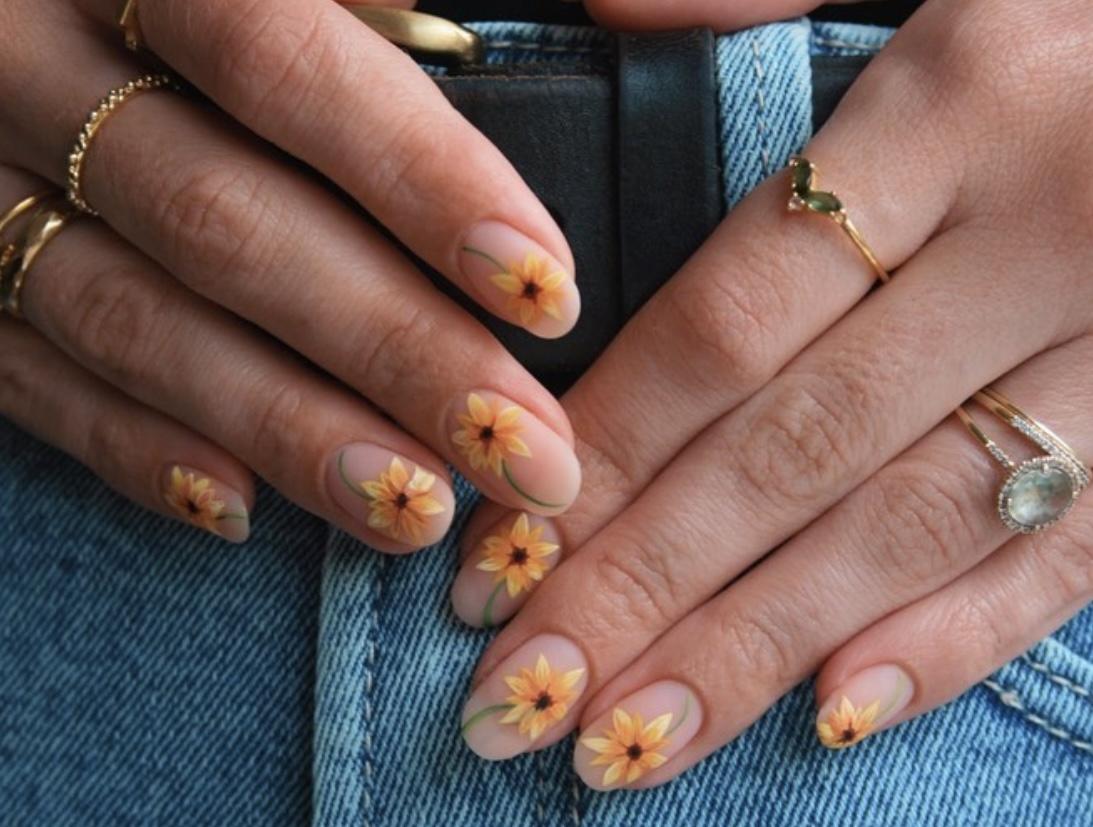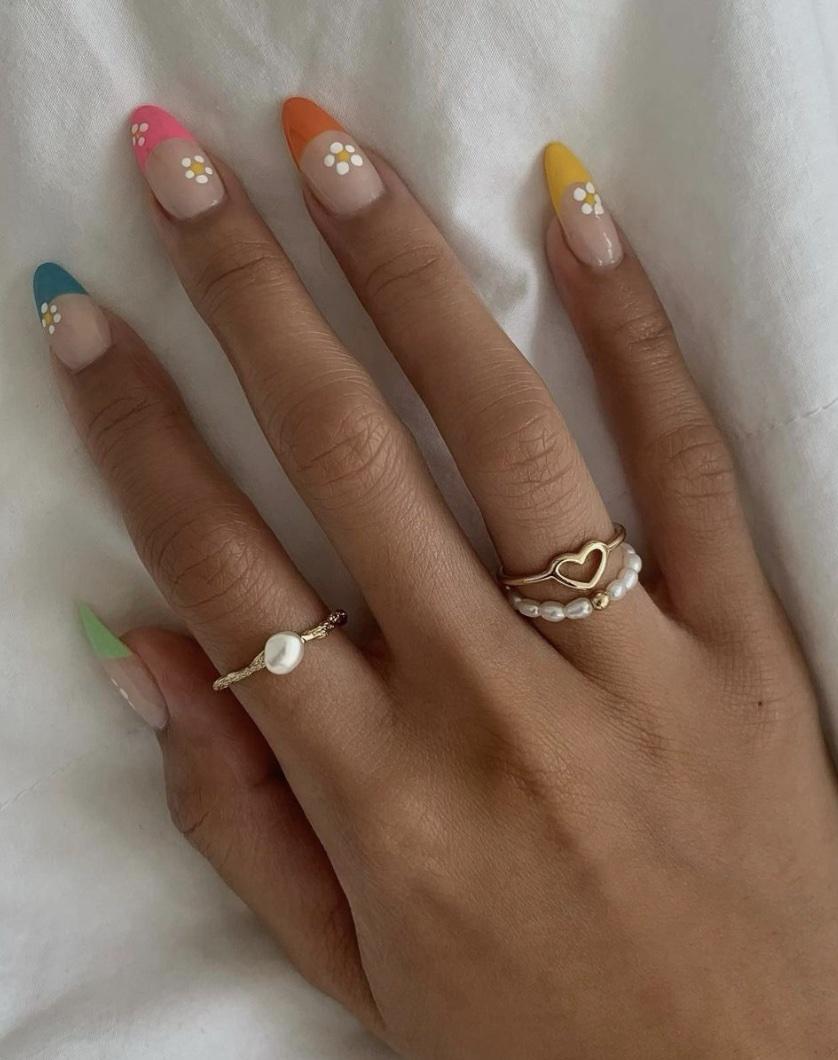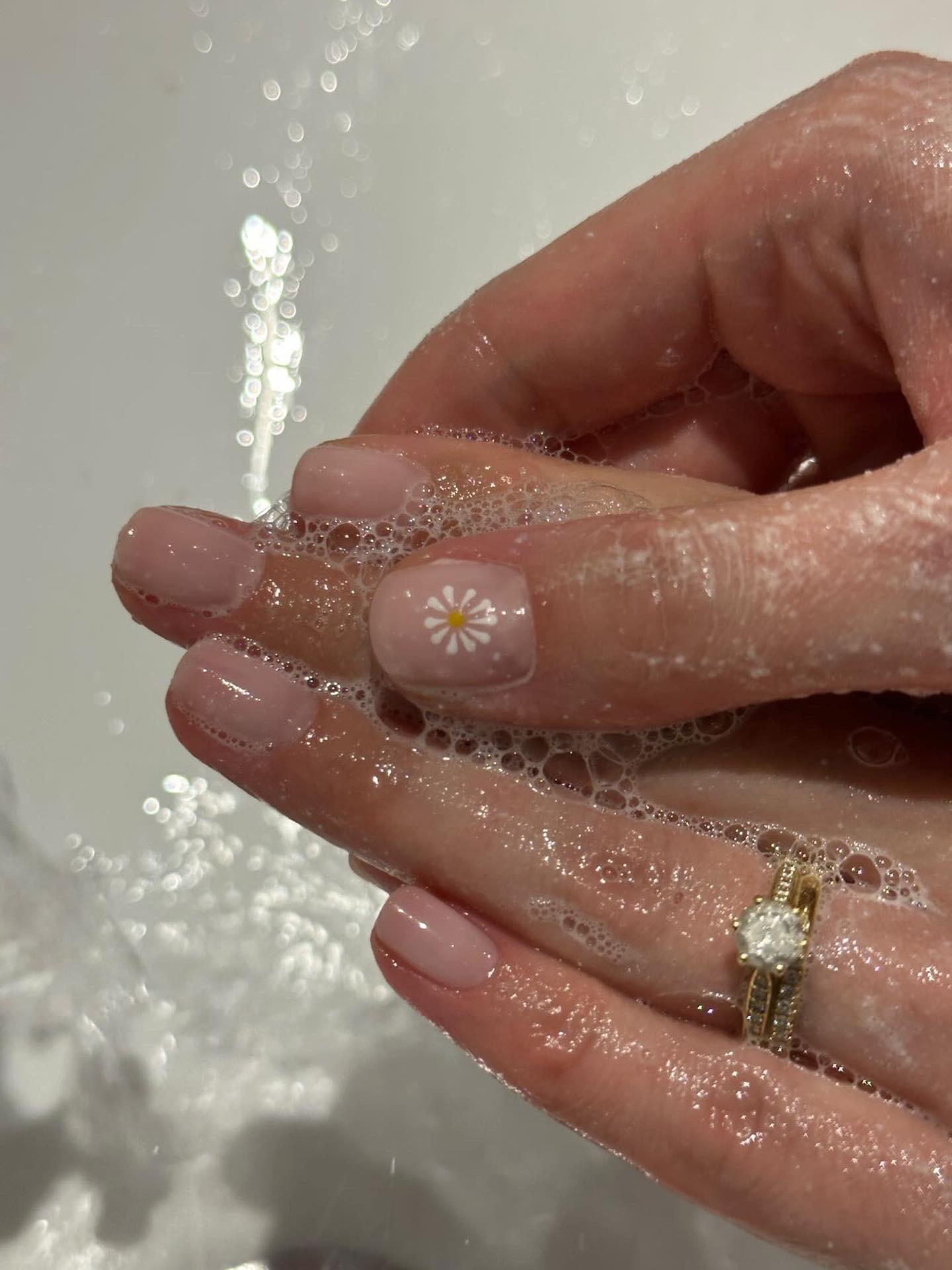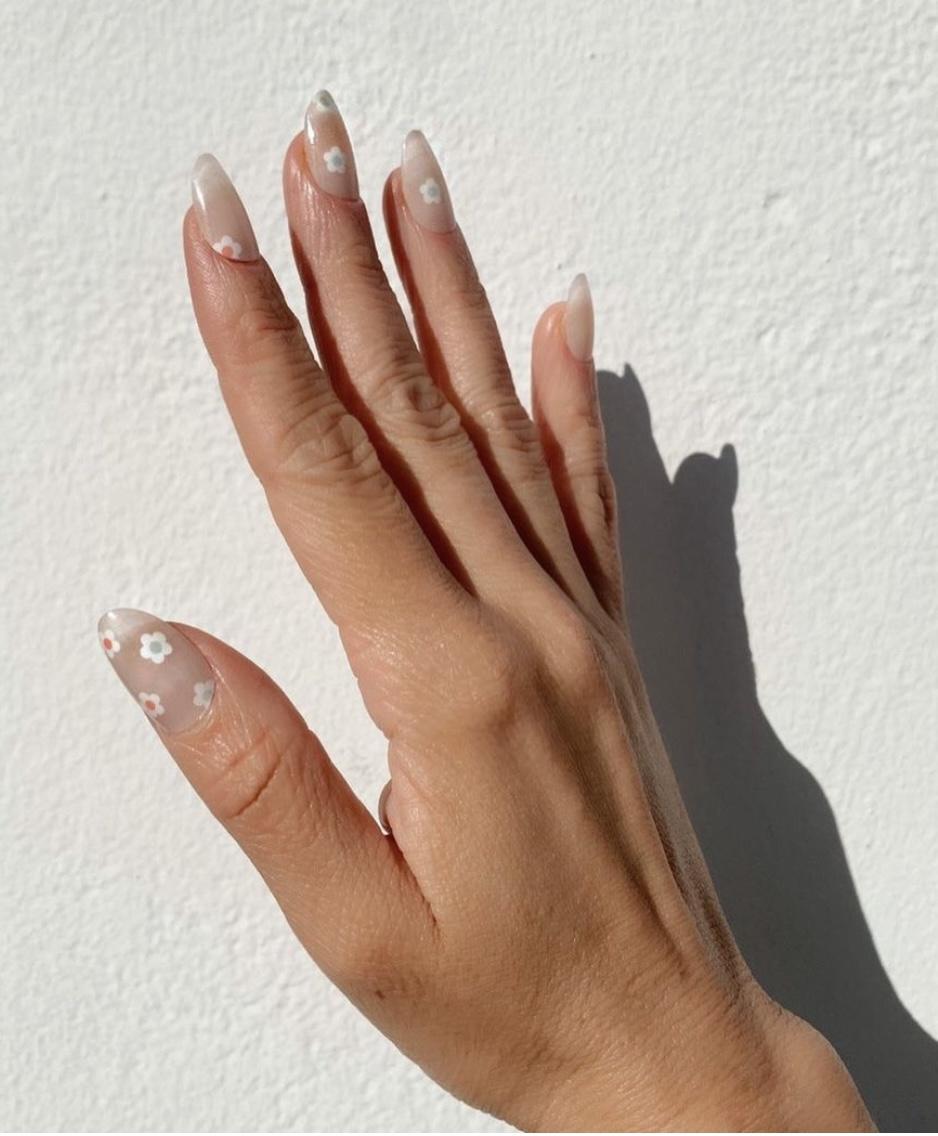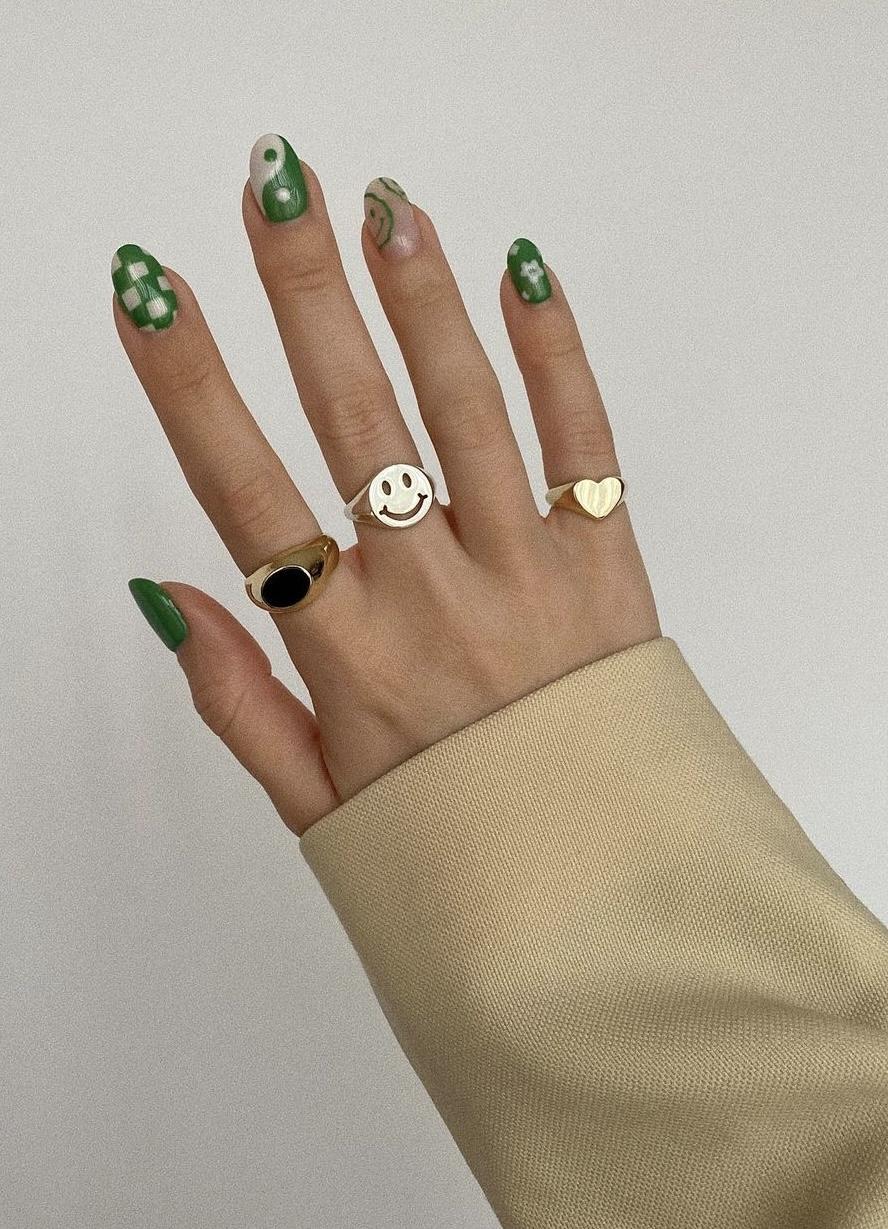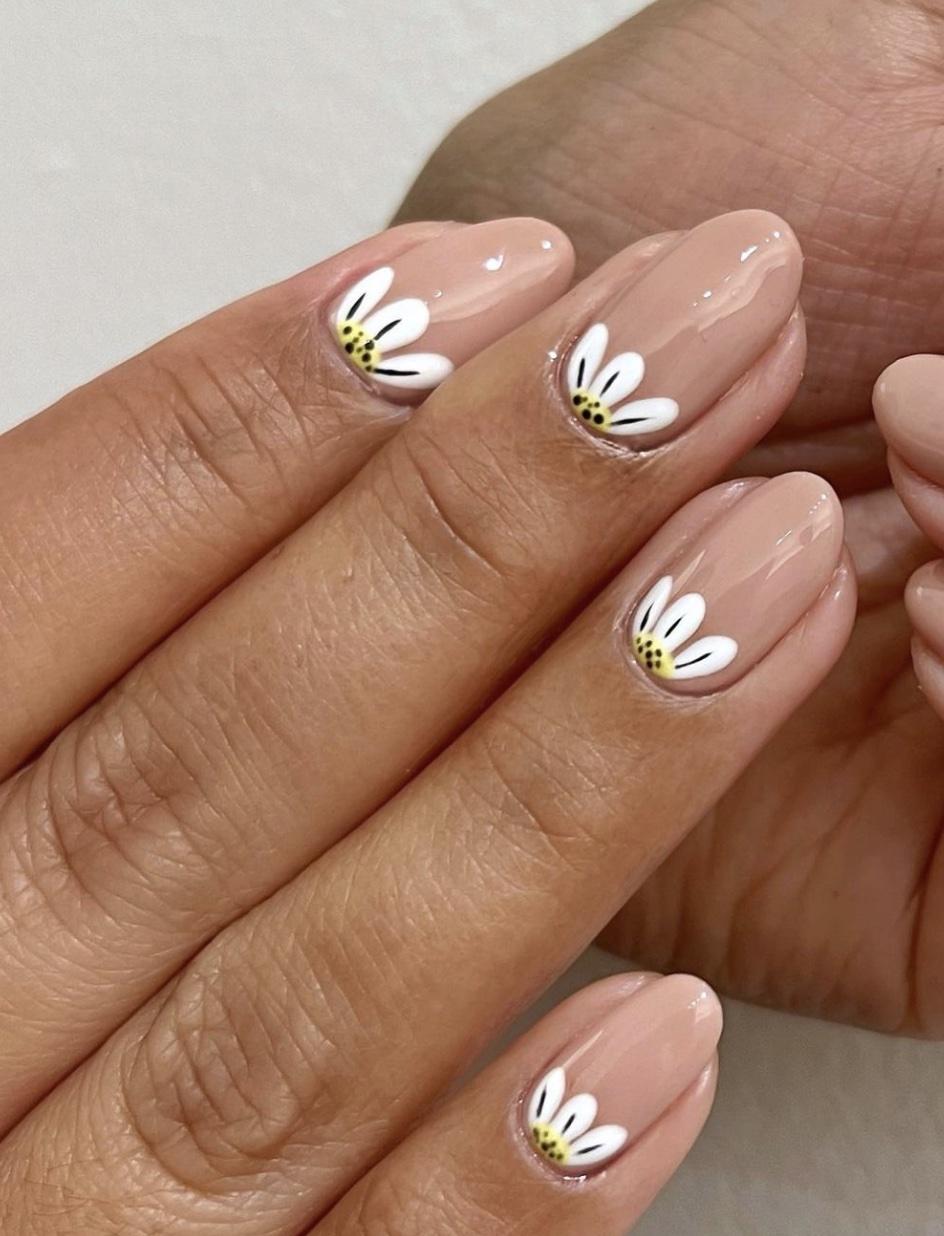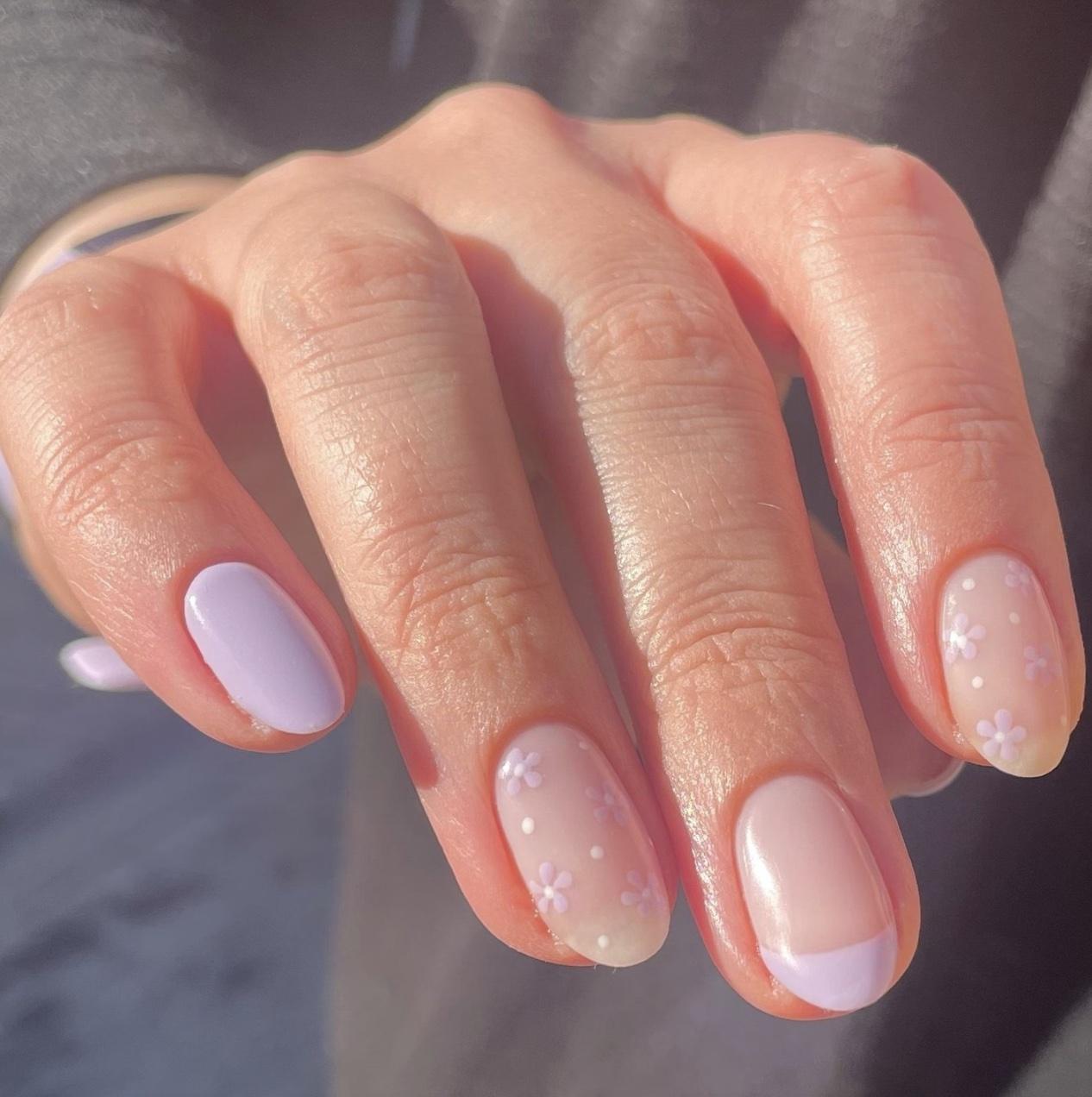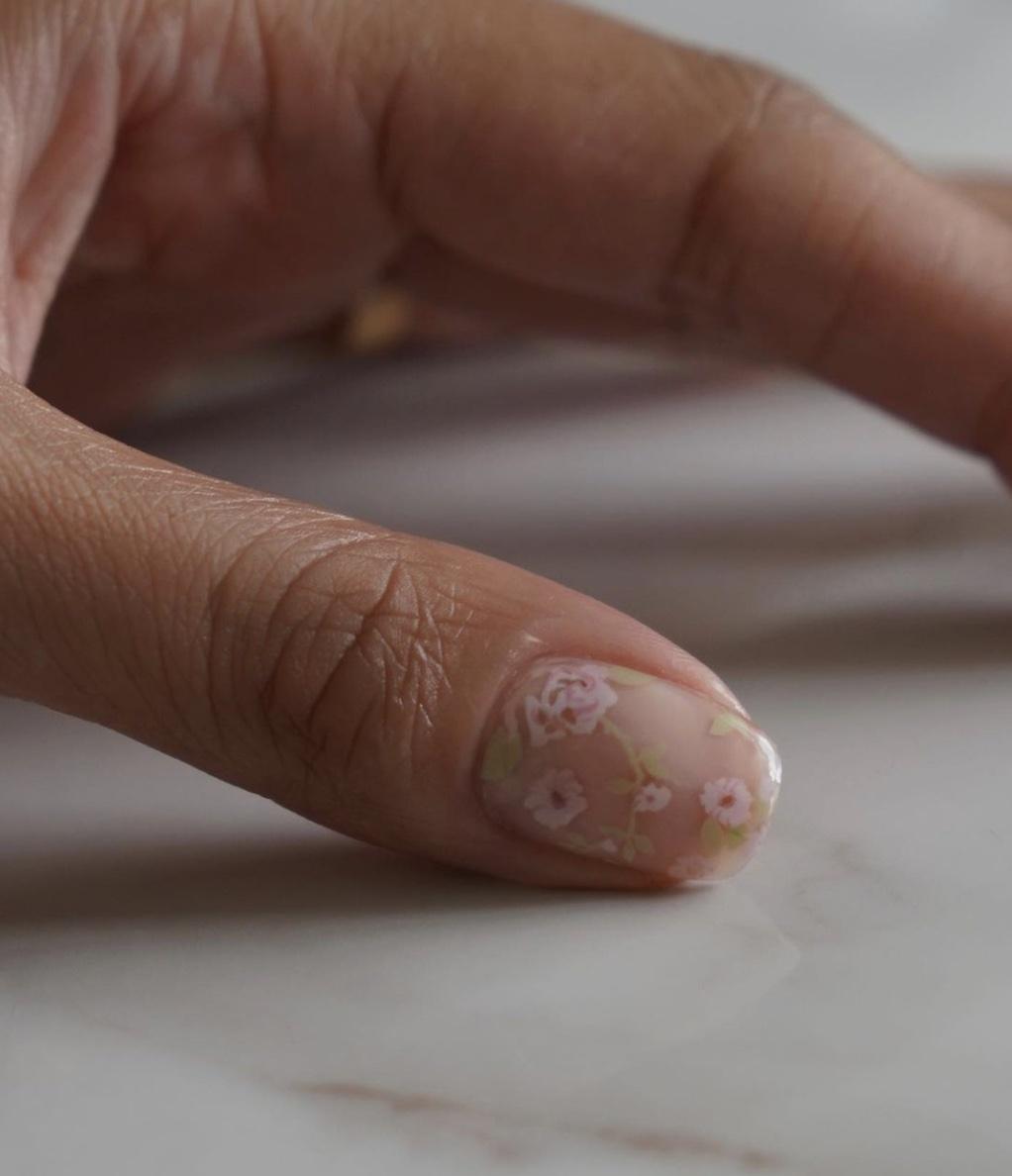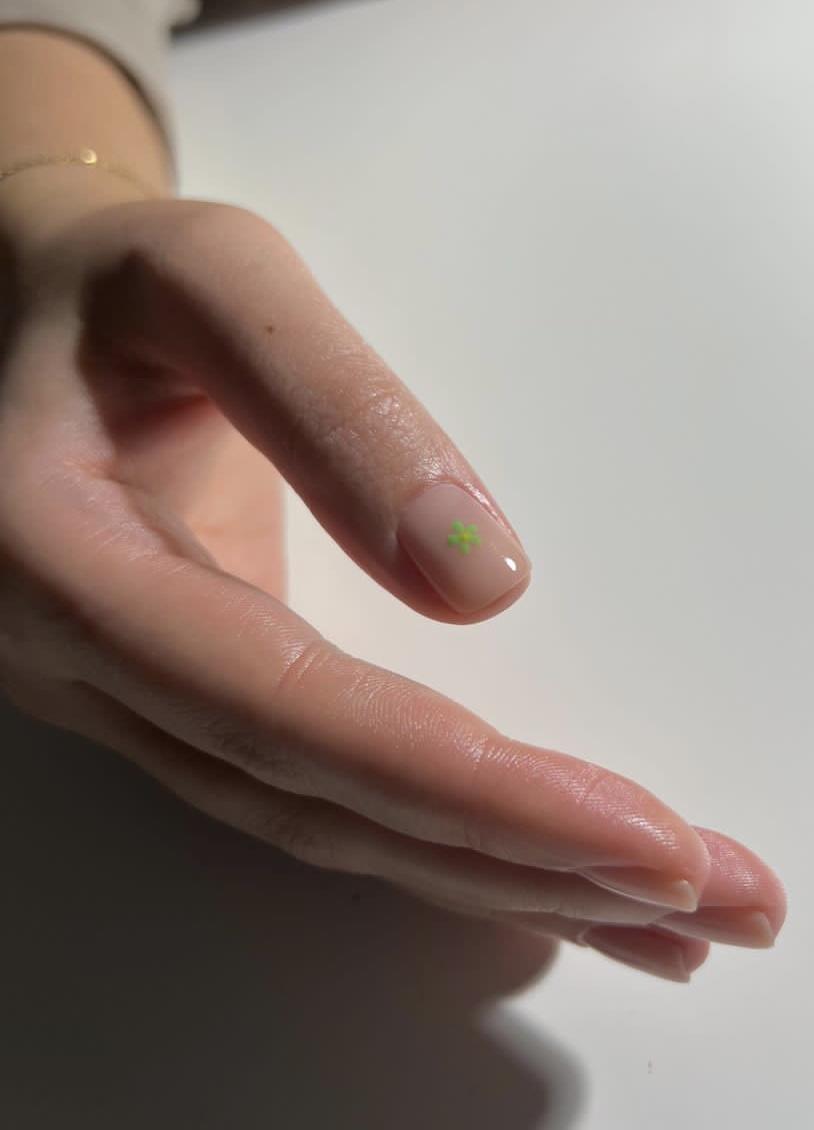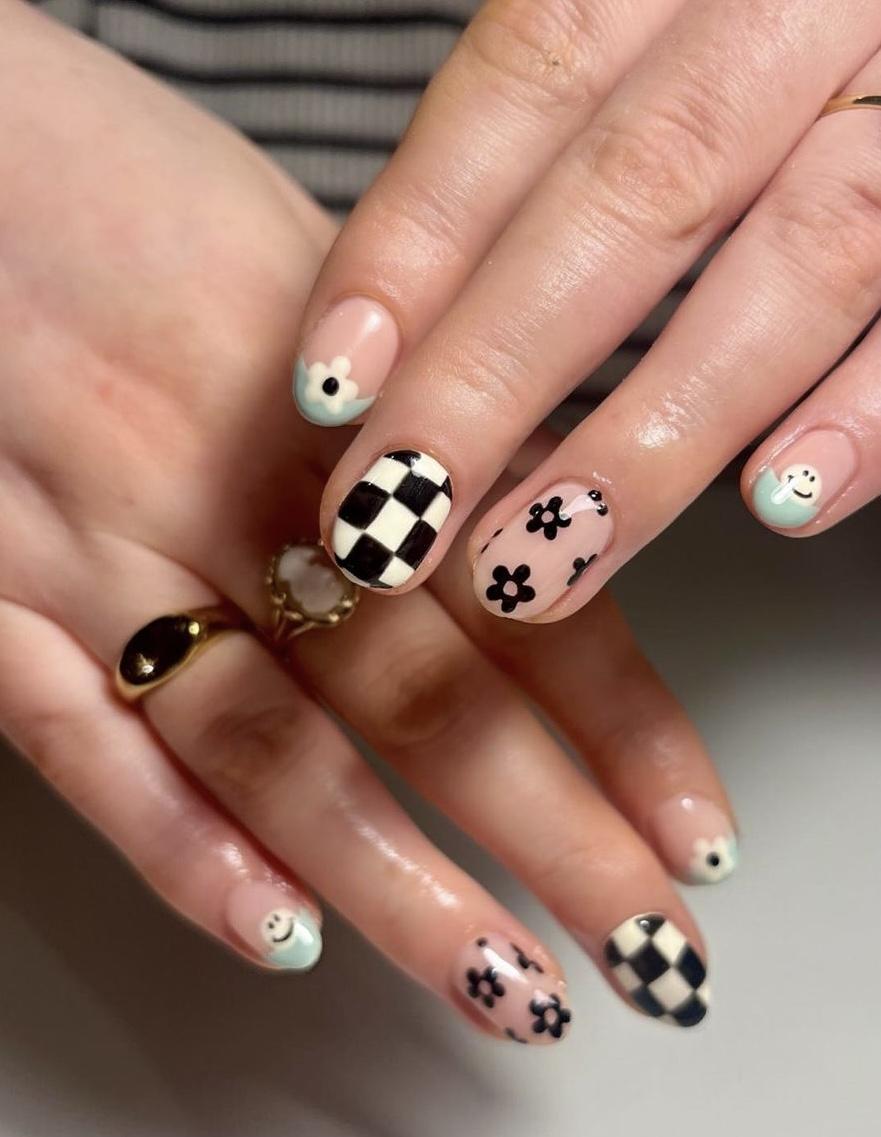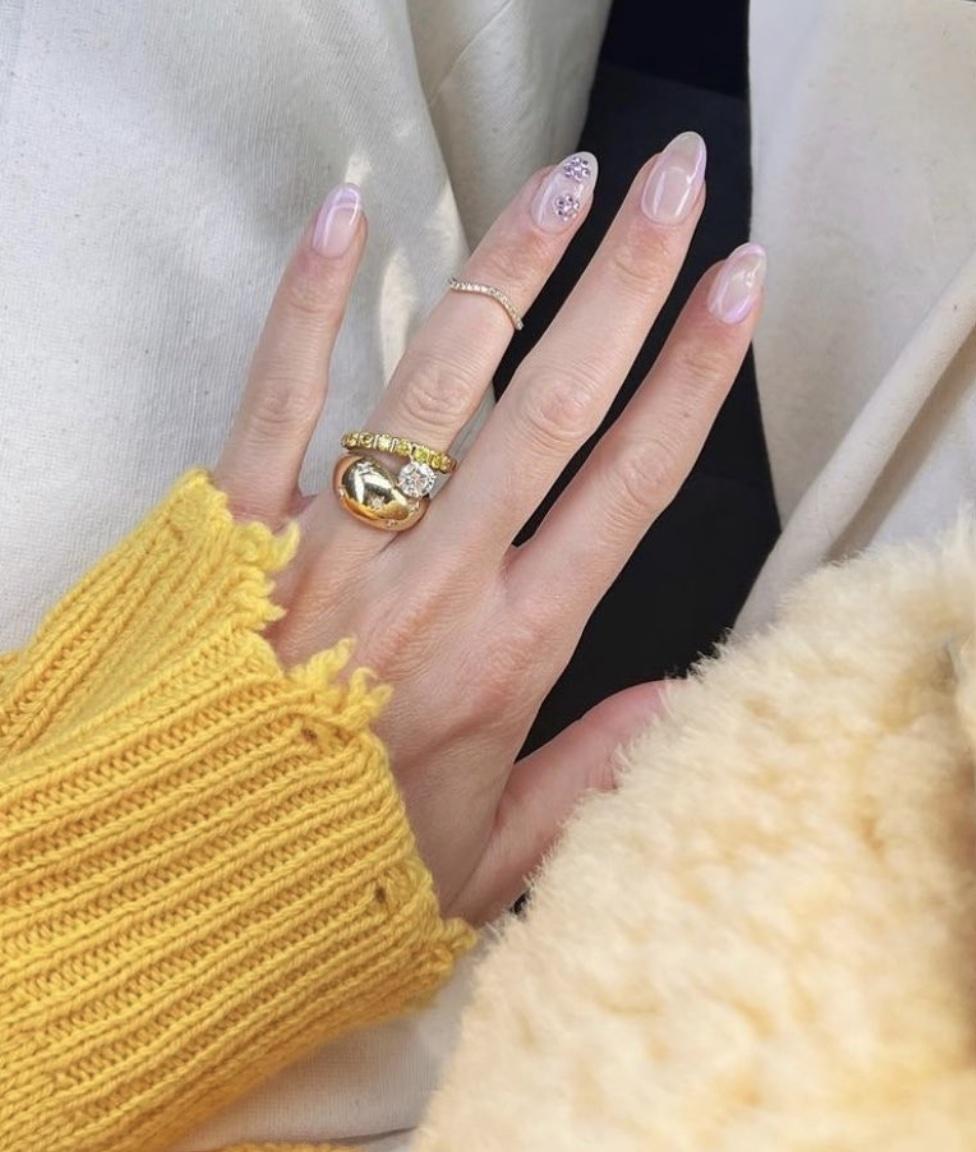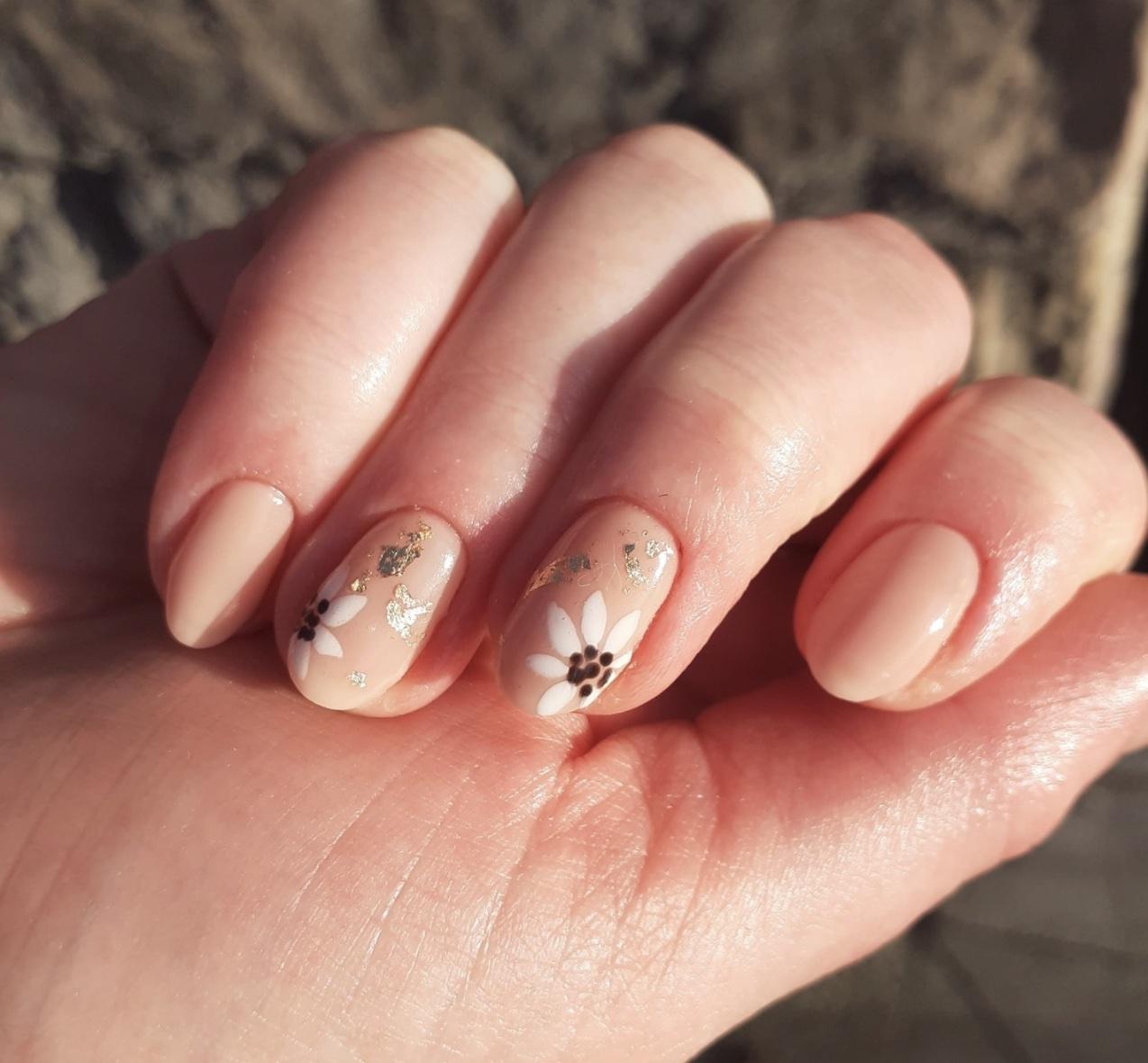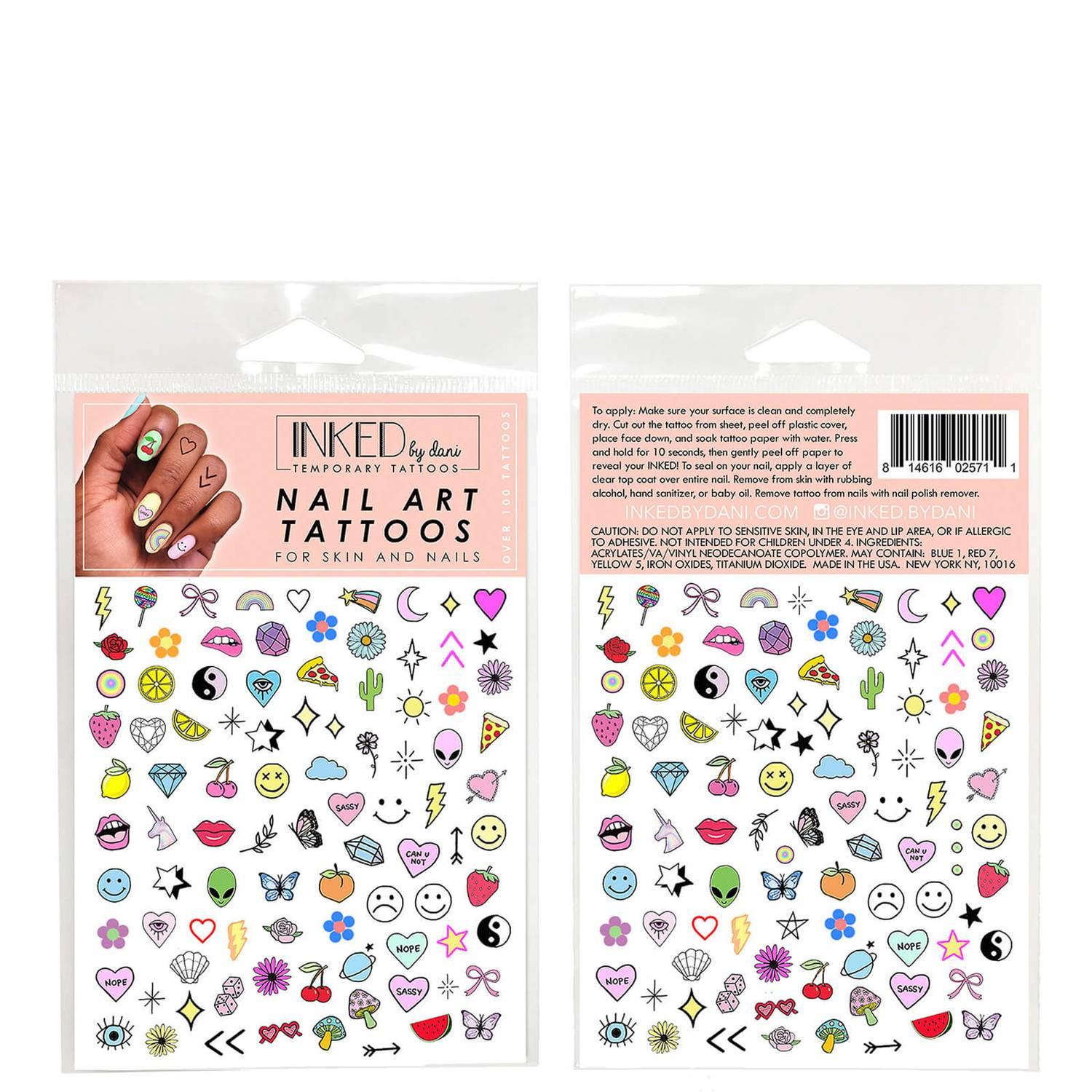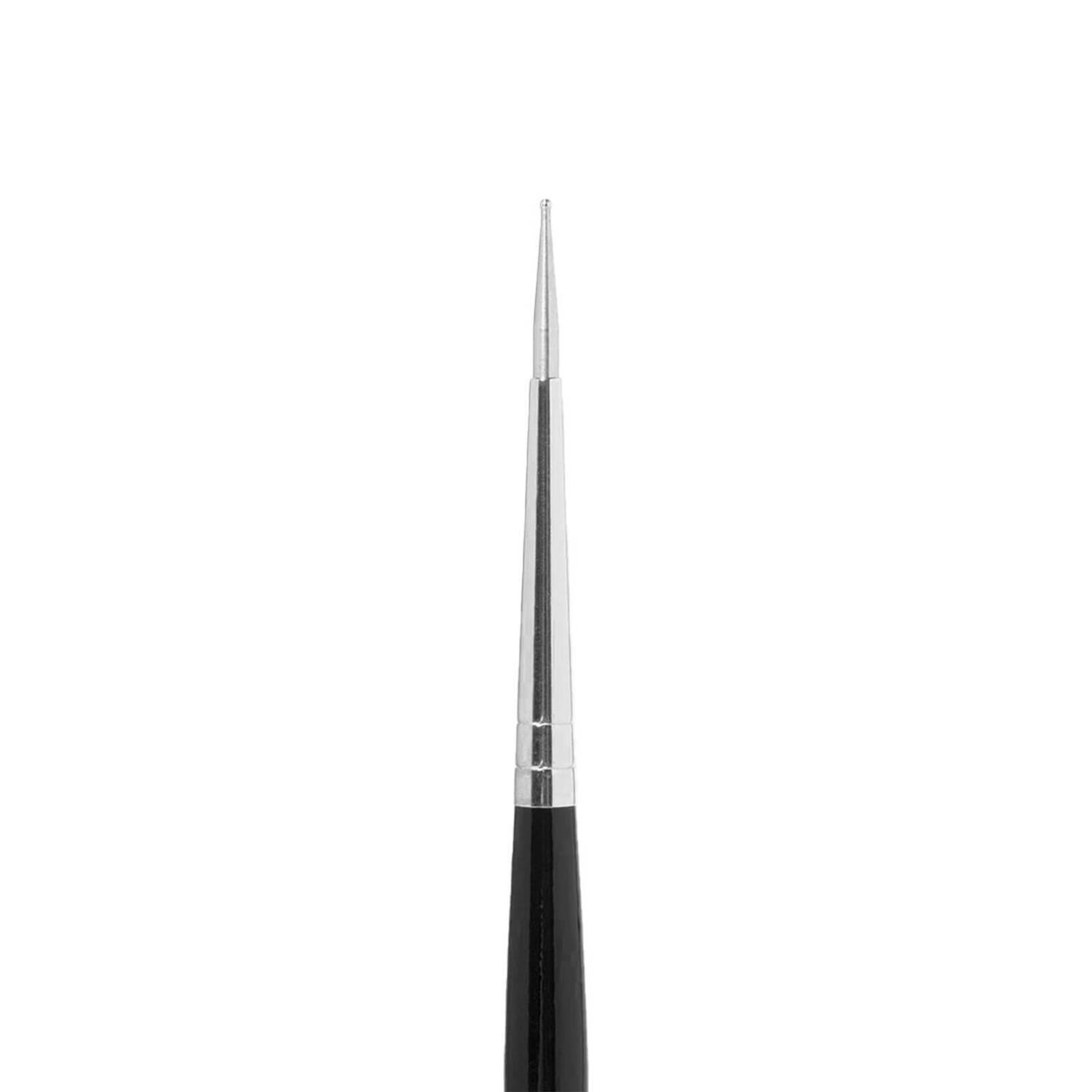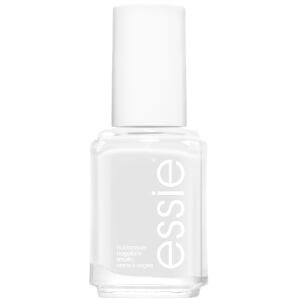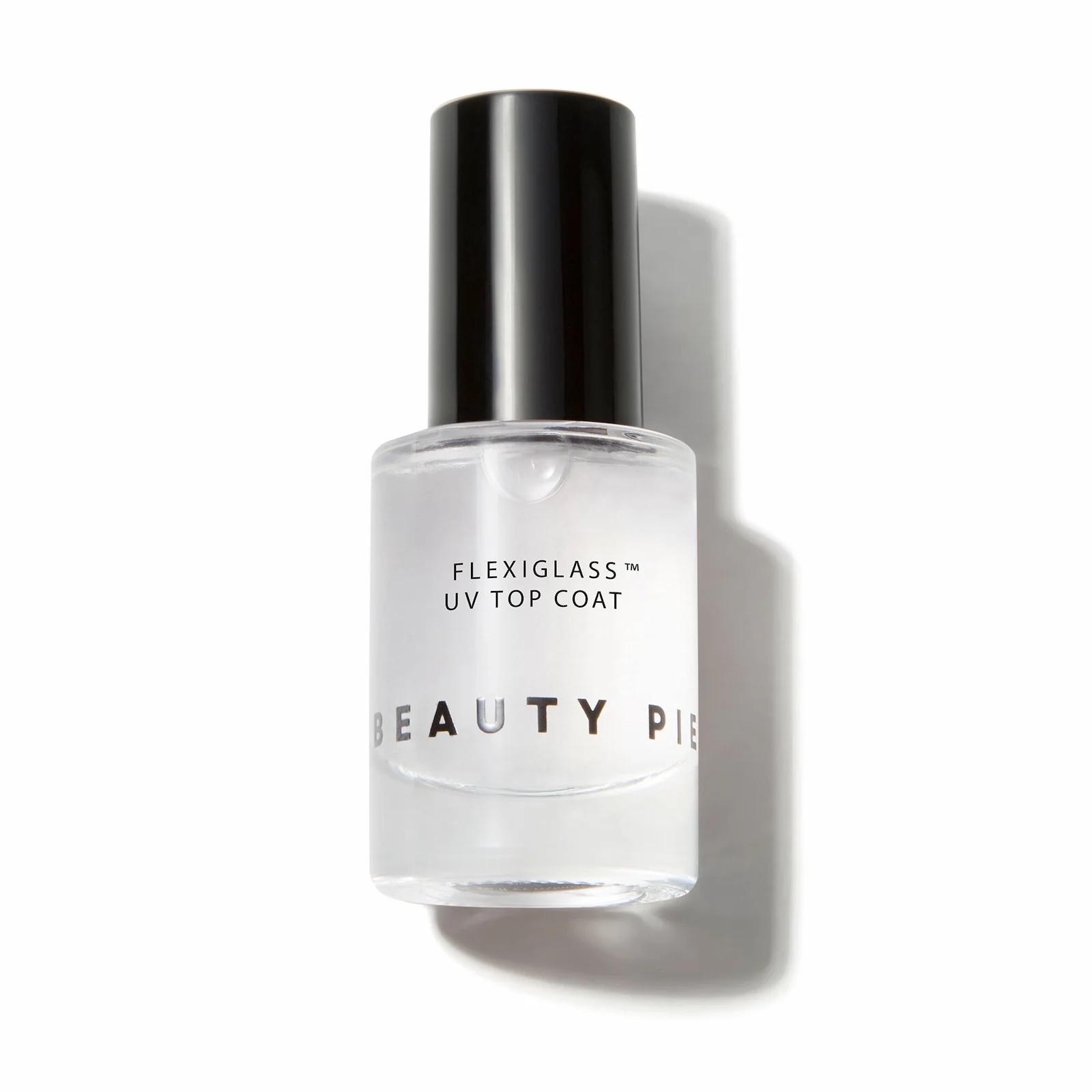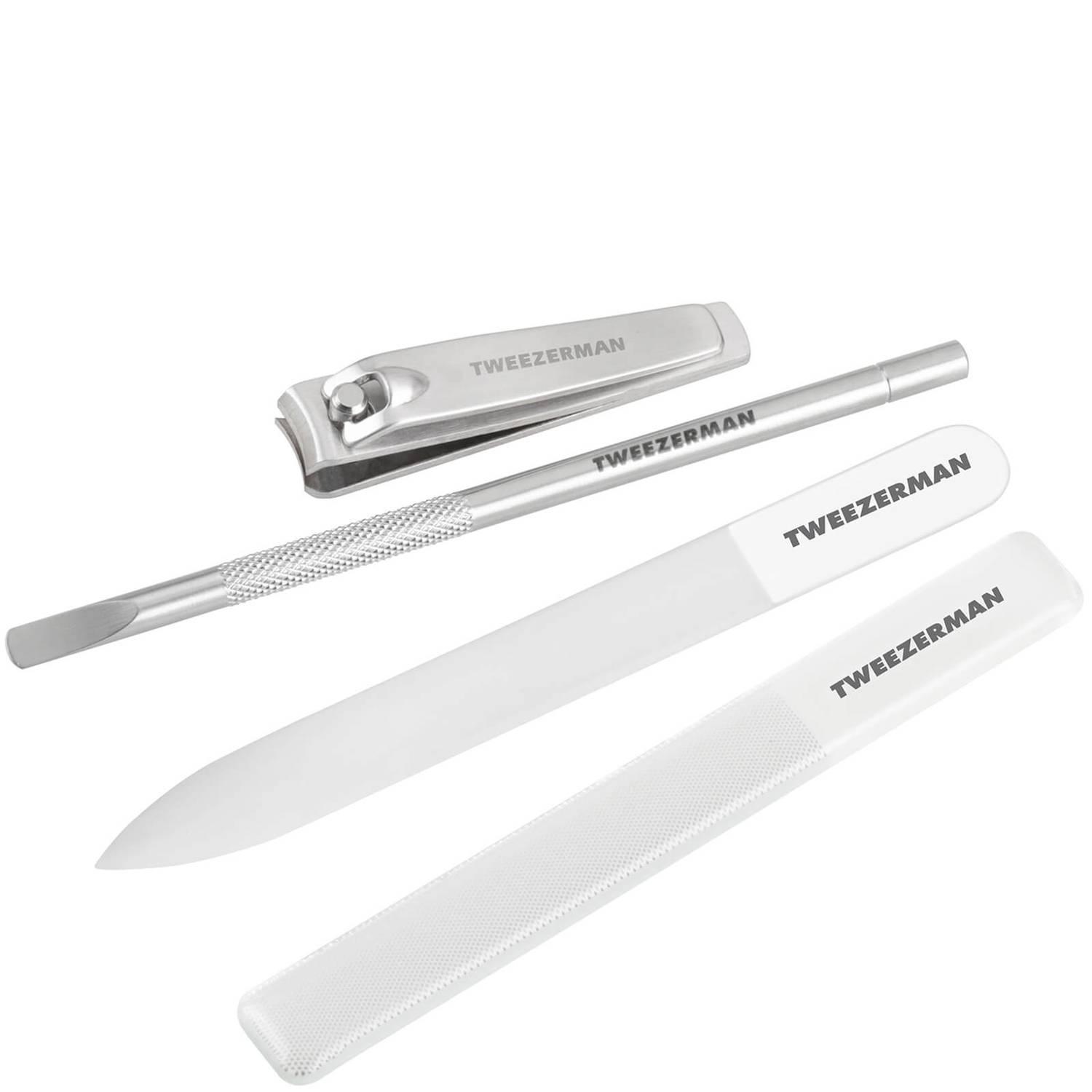 Next Up: Top Nail Techs Told Me These 10 Nail Trends Will Dominate This Summer