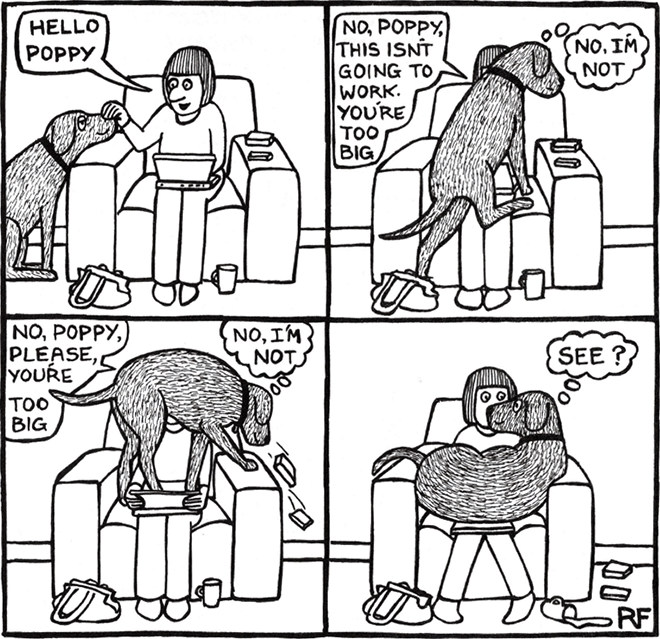 Rupert Fawcett's funny and wholesome "Off The Leash" cartoons feature secret thoughts and conversations of dogs of every size, shape and breed. The cartoons appeal to all sorts of people, from passionate dog lovers who have five sleeping on their bed at night, to people who don't have any pets at all, but can still identify with the characteristics. Scroll down to see the best examples! P.S. There's a book available on Amazon if you wish to support Rupert's work.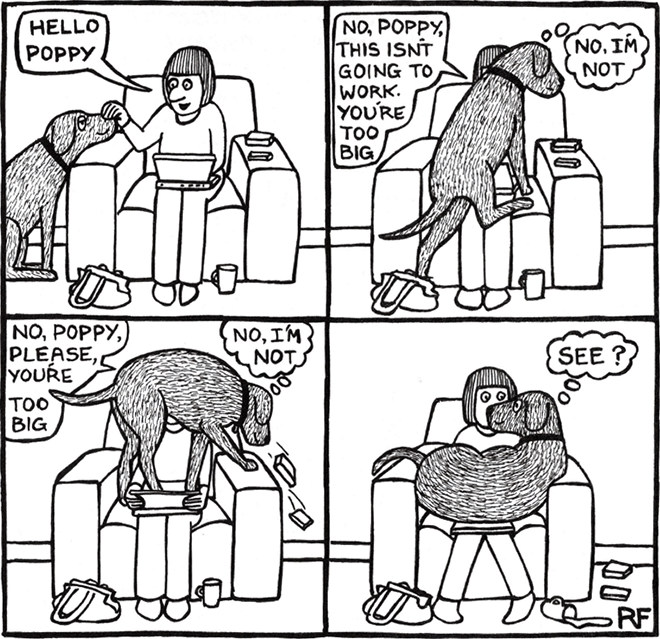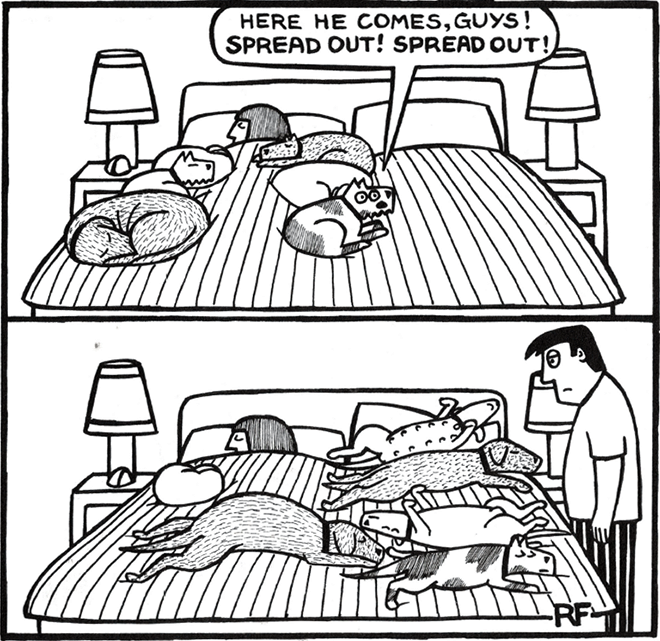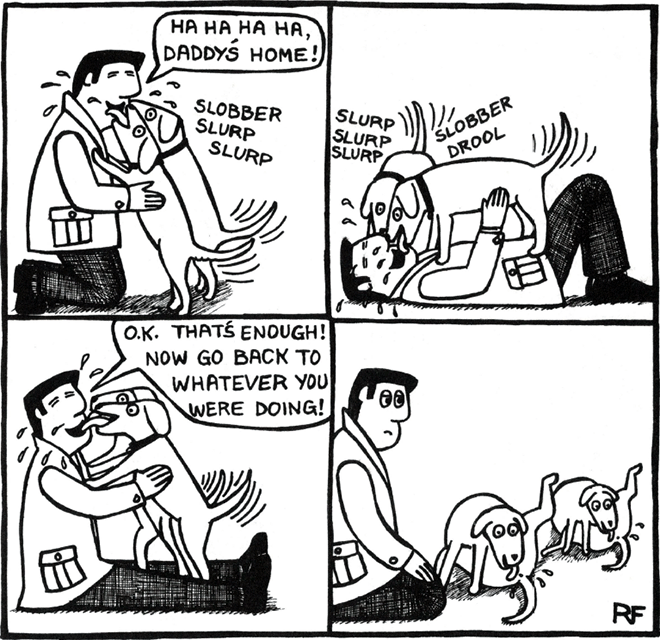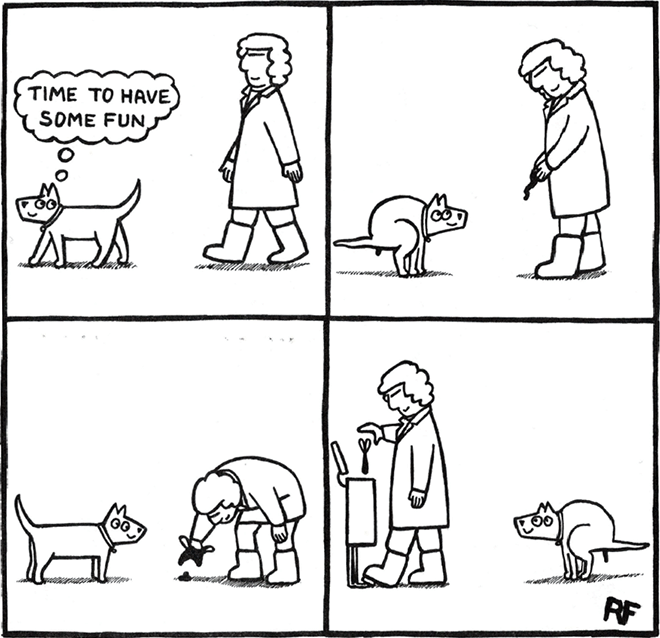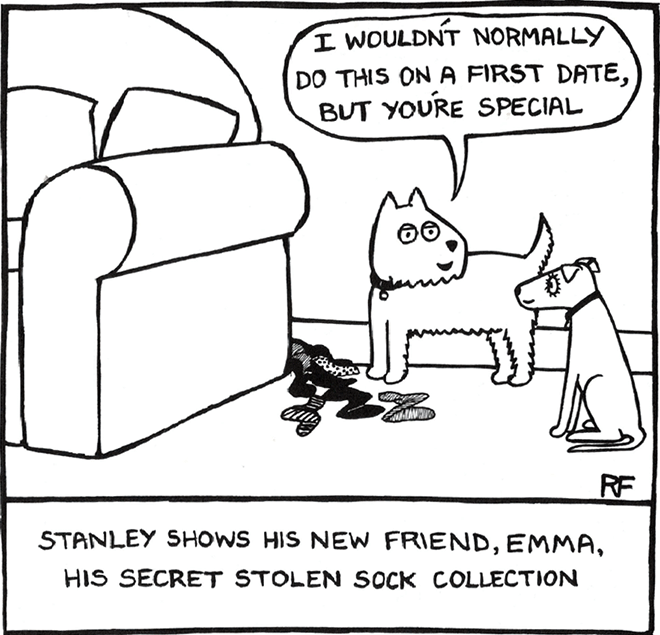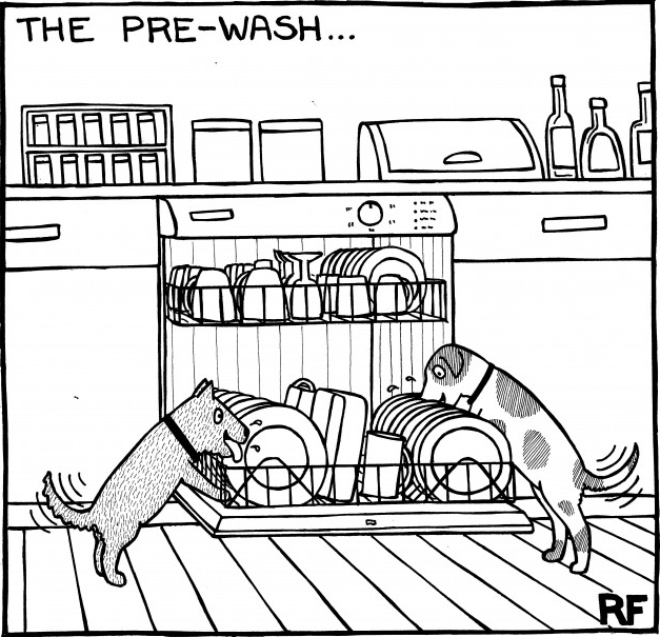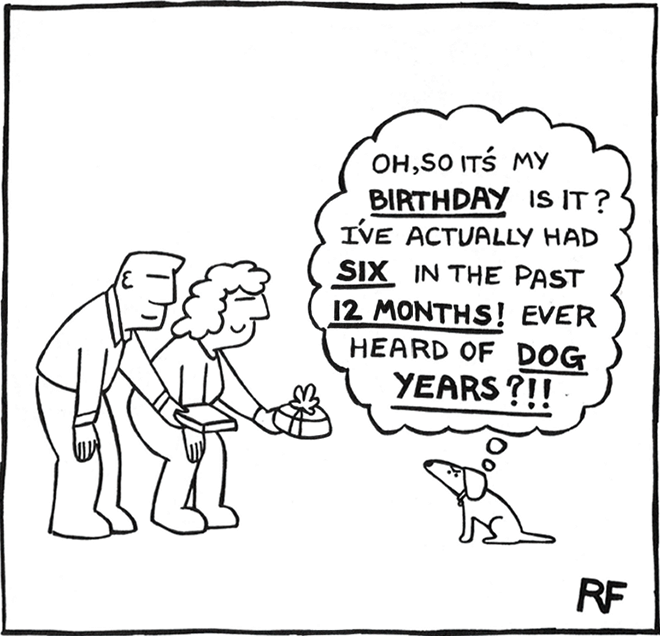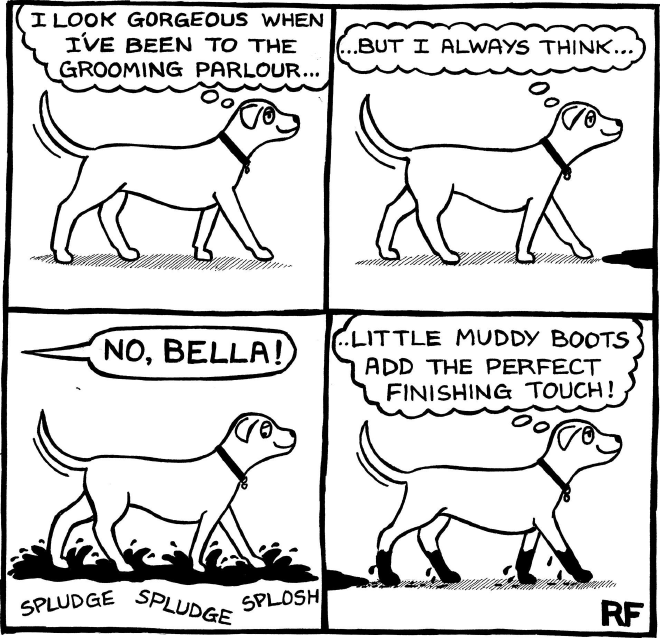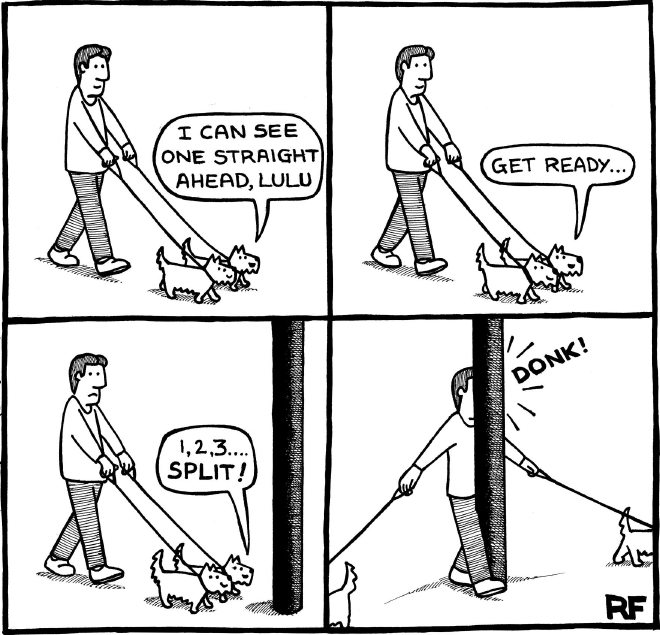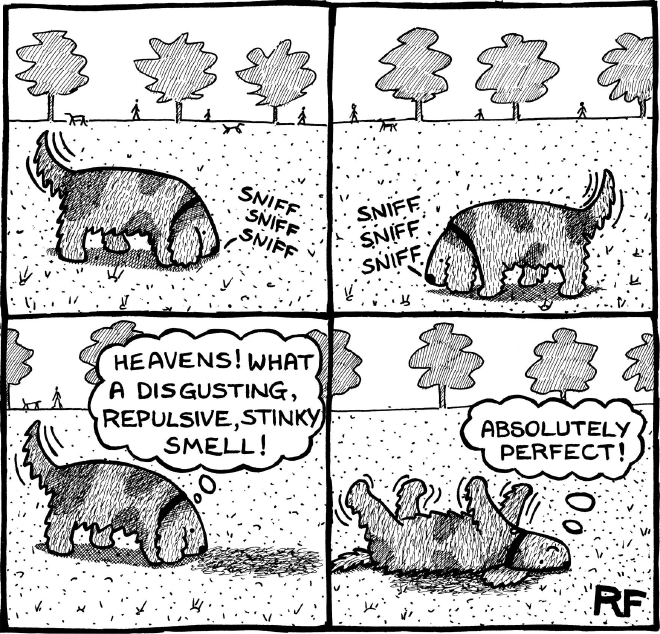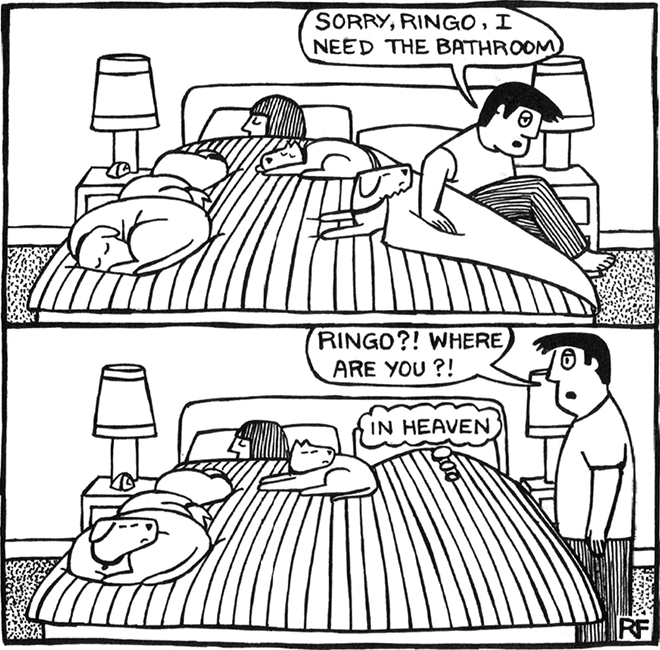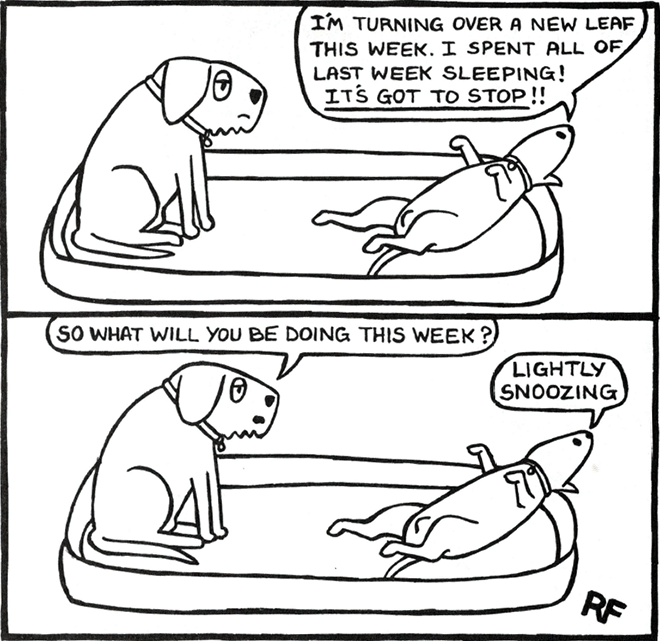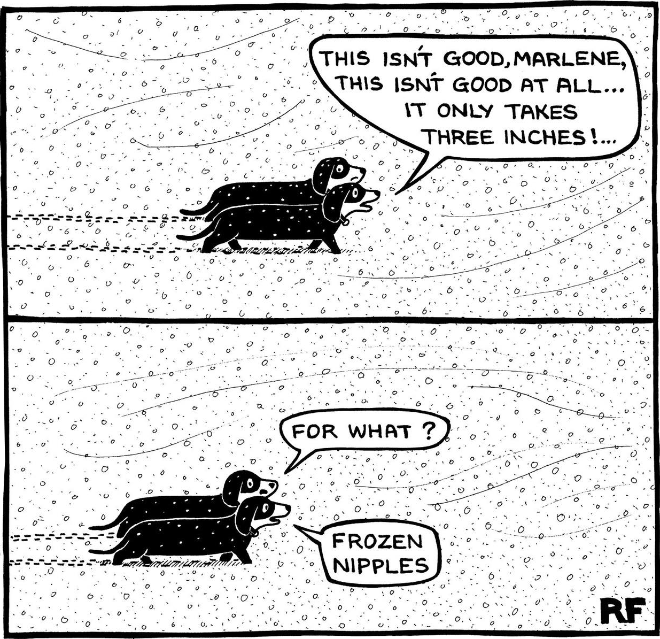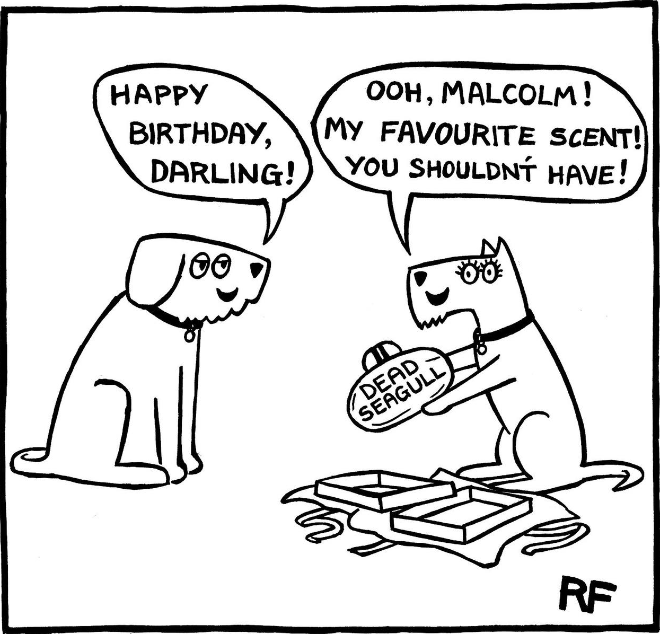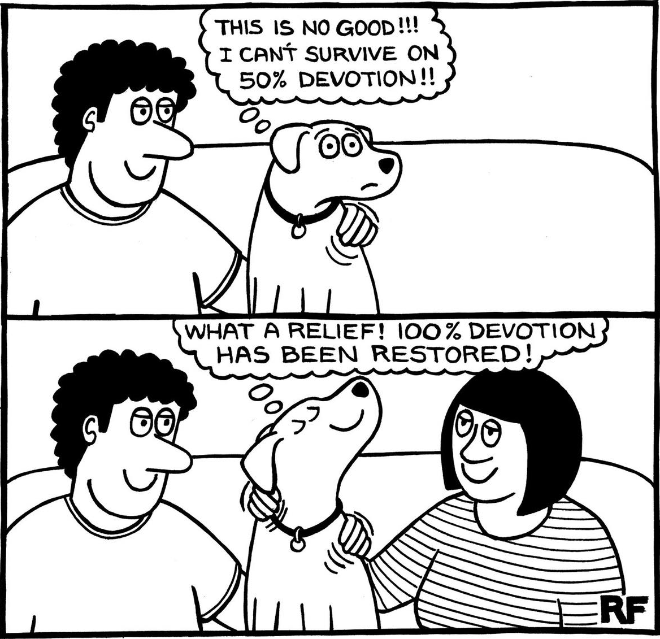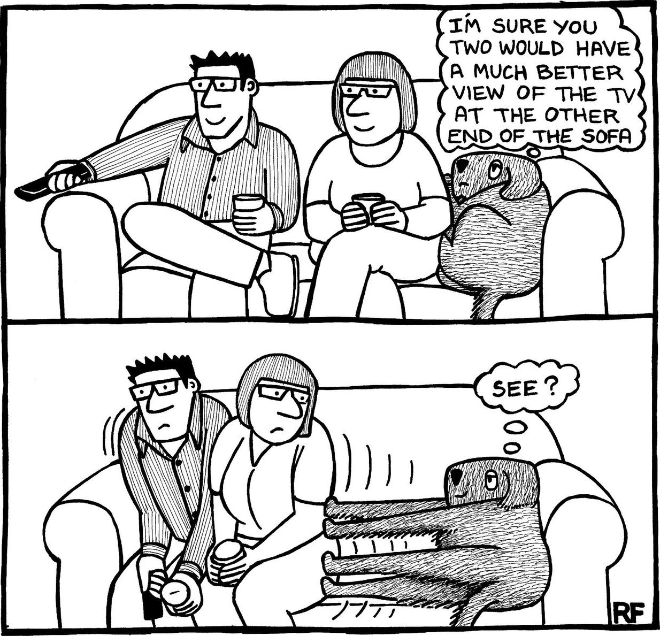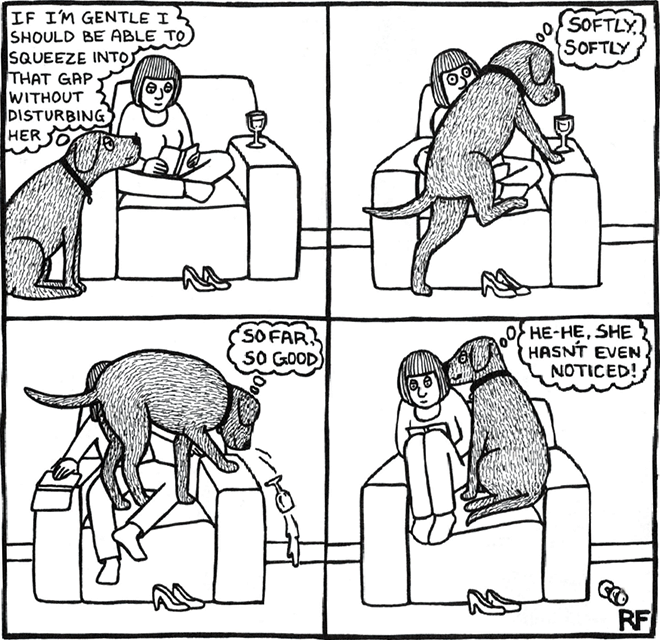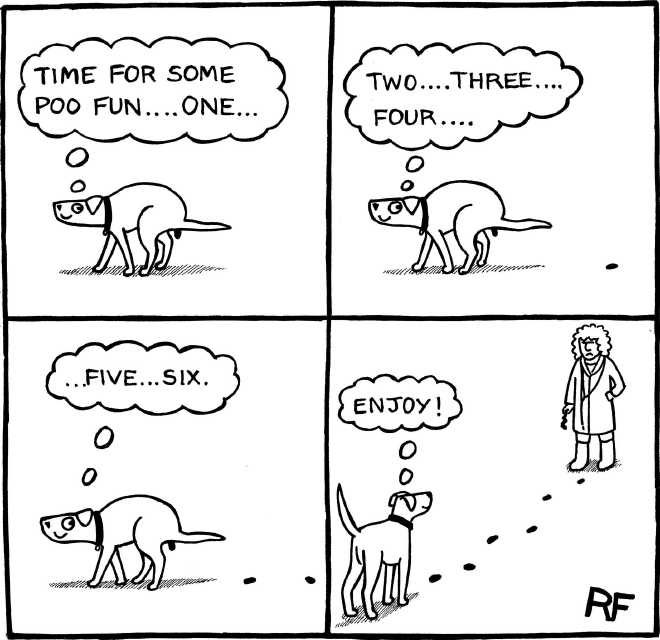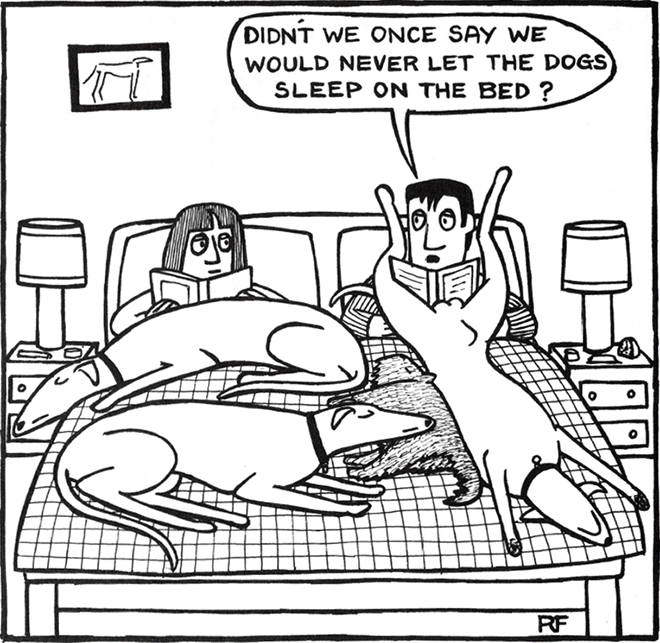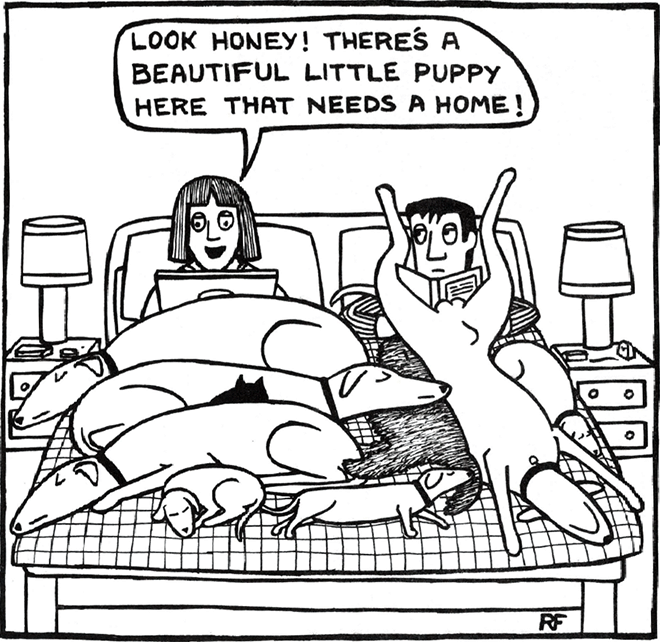 If you enjoyed these cartoons and wish to see more, there's a book available on Amazon. Please note that this site is reader-supported. When you buy through links on our site, we may earn an affiliate commission. As an Amazon Associate affiliate we earn from qualifying purchases.
The post Off The Leash: The Secret Life of Dogs first appeared on Sad and Useless Humor.