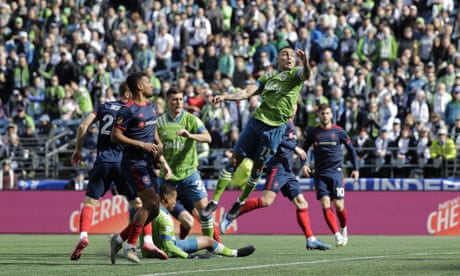 The league's centralised structure should help during the pandemic but it is also vulnerable in a way that European competitions are not
The warning from Adrian Hanauer was stark. According to the Seattle Sounders majority owner, the shutdown caused by the Covid-19 pandemic could result in "astronomical" losses for Major League Soccer teams. "Hundreds of millions, billions, really big numbers," he told the Sounder At Heart podcast earlier this month.
Hanauer's remarks were in line with much of what is being said around the soccer world. The sport has never experienced anything like this with entire seasons on hold, soon to be abandoned in some cases, and competitions such as Euro 2020 and Women's Euro 2021 pushed back a whole year. For all the meetings that have been held and contingency plans drawn up, nobody can guarantee when play will resume.
Related: MLS to become bigger than baseball? Why the need for comparison?