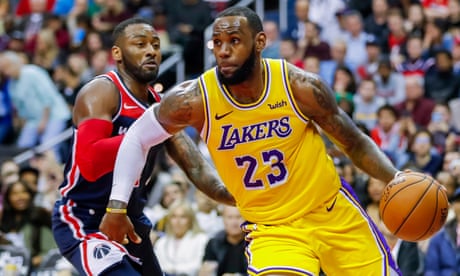 16-time NBA champs are world's eighth-most valuable team
Team have not played since shutdown of sports in March
The Los Angeles Lakers have repaid a loan of roughly $4.6m from coronavirus business relief funds after learning the program had been depleted.
The Lakers applied for the loan under the Small Business Administration's Paycheck Protection Program, a part of the federal government's $2.2tn stimulus package. The Lakers' request was granted in the first round of distribution, but after the fund ran out of money in less than two weeks, the team returned its loan, as did several wealthier business including Shake Shack and AutoNation.
Related: Doctors on the return of sports: 'Fans may not be in stadiums until well into 2021'