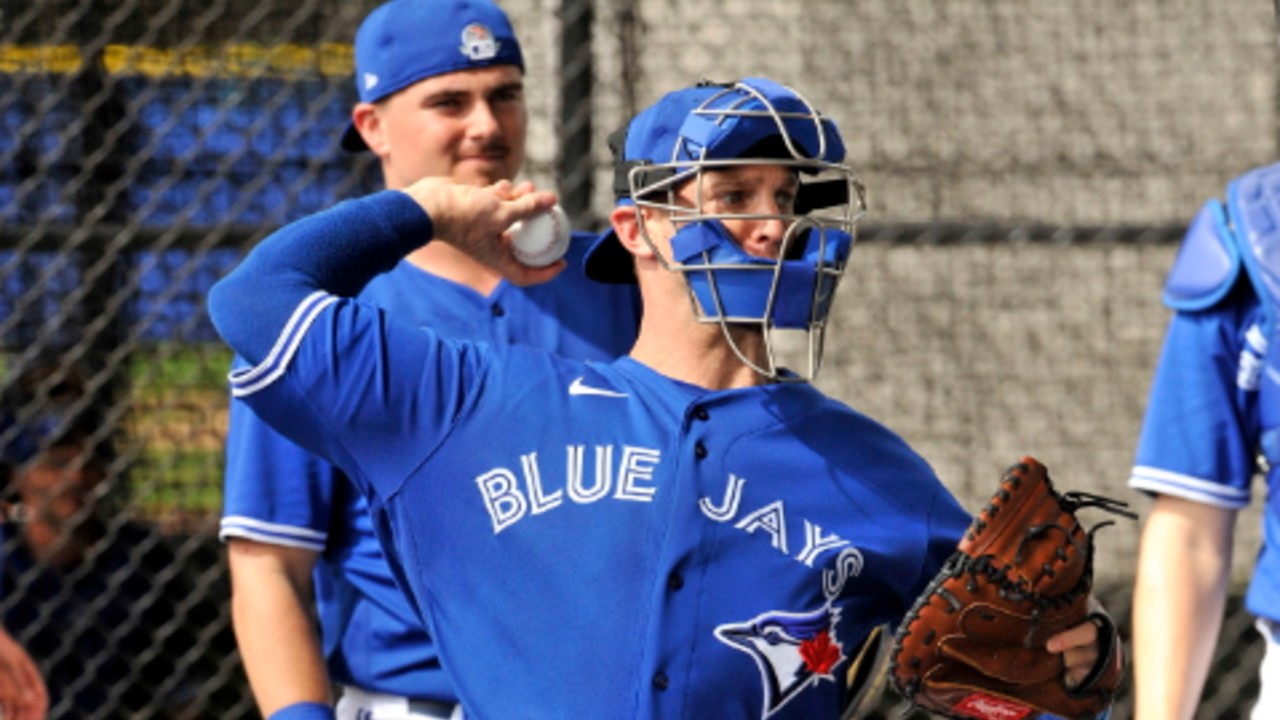 TORONTO – In the final weeks of the Baltimore Orioles' ghastly 2018 season, Caleb and Corban Joseph lived out a dream. Drafted three rounds apart by different teams on the same day in 2008, they had crossed paths as opponents in the minor leagues multiple times on their way up the ladder, each a memorable family experience. But in the waning days of that 47-115 wreckage, second baseman Corban joined catcher Caleb up in the majors, grinding through a 6-20 September together as teammates.
"That was pretty amazing," says Caleb, 33. "We were on Cloud 9. We thought we were big-timing it."
Adds Corban, 31: "It almost seemed like a dream. It didn't seem real. It felt like we were kids again, cutting up, going to the park together, hanging out together. Having your big brother in the clubhouse is a lot of fun. Something we'll always cherish."
Richard Deitsch and Donnovan Bennett host a podcast about how COVID-19 is impacting sports around the world. They talk to experts, athletes and personalities, offering a window into the lives of people we normally root for in entirely different ways.
Baseball has taken them to different places since, Caleb to the Toronto Blue Jays and Corban to the Chicago Cubs, each on a minor-league contract this spring, each trying to make a team when the COVID-19 pandemic hit. As they've been waiting out the shutdown back home in Nashville, the brothers have become teammates of a sort once again, combining to find some landscaping work as a way to help ends meet while baseball remains on hold.
"I've always loved doing it and that business is still open here in Tennessee," Caleb, signed to push Reese McGuire for the backup job and serve as triple-A depth in case something happens to McGuire or Danny Jansen, says in a recent interview. "I did it for five years in the off-seasons when I was in the minor leagues, like Forrest Gump, out there on his mower, alone. I like putting designs in grass. I enjoy it outside. I've got all the stuff to do it. I've got professional, commercial grade equipment.
"We're doing it together, seeing if we can make a little bit before we get back to the real job."
While much of the focus, understandably, is on the challenges Major League Baseball faces in staging a 2020 season, the task is even more daunting on the minor-league side. Playing in front of empty stadiums to reopen the flow of TV revenue makes sense in the big leagues, but minor-league clubs need gate revenue to survive, so single-venue or hub-city concepts without fans make no financial sense.
Clubs will be loath to punt a year of development, so they could run some sort of extended spring training program, both to keep young players going and to ensure a supply of backup players in case of an injury. Still, however it plays out, the next steps there are very murky.
Hence, minor-leaguers are wise to have a backup plan.
"We've done lawn care stuff before," says Corban, a handy sort who's also picked up some wood-staining work. "A couple of years earlier in my career, I've needed that secondary job to help pay the bills and learned how to do irrigation, cut lawns, trimming and stuff like that. It's a lot of hard work, it's seven to seven all day, manual labour. You're just trying to help provide for the family at this point, but also being safe and keeping your social distancing from people."
As non-roster players, the Josephs aren't eligible for the nearly $170 million in salary advances agreed upon by clubs and the players union, instead getting the $400 weekly payments guaranteed for minor-leaguers through May 31.
That's a tough hit for non-roster invitees to big-league camp who may have won jobs over the course of spring or been in-season call-ups, unlocking a big-league salary.
Ben Nicholson-Smith is Sportsnet's baseball editor. Arden Zwelling is a senior writer. Together, they bring you the most in-depth Blue Jays podcast in the league, covering off all the latest news with opinion and analysis, as well as interviews with other insiders and team members.
Complicating things is how clubs now strategically use minor-league deals as a way to add free agents expected to be on the team without subtracting a roster player until absolutely necessary, increasing the chances a bubble player will slip through waivers. The Blue Jays had planned to do that with infielder Joe Panik, but added him to their roster before the transaction freeze to ensure he'd get access to the big-league salary advances.
Other non-roster invitees weren't as lucky, leaving them in a bit of a grey zone between the two levels. That prompted the MLB Players Association to create a fund with payouts of $5,000-$50,000, depending on service time, available to players in camps when the spring shut down.
"It was nice to see that," says Caleb. "You feel like you're on the outside looking in, even though you could have substantially more major-league service time than some folks on the 40-man roster. Especially the way that the last couple off-seasons have been, a lot of older players have been forced to sign minor-league deals when in years past, they would have received major-league deals. It's really nice that the player's union is looking after those guys."
Still, in the enduring indefiniteness, it's a blip for someone like Corban, who like his older brother is a married father of two with a mortgage. With only 113 days of service time in the majors, he hasn't yet had a chance to accumulate much in terms of savings and was counting on his triple-A salary.
"There are many guys like me going through the same thing, kind of panicking, how are we going to pay the bills, how are we going to survive this time?" says Corban. "We're just trying to put the pieces of the puzzle together. It's a tough time for everybody."
Caleb is in a better spot, playing through the 0-3 years and getting to arbitration, where he earned $1.25 million in 2018 before ending up on a minor-league deal last year, when he appeared in only 20 big-league games with the Arizona Diamondbacks.
"I'm in OK shape but, I can't take a zero on the whole year and still be totally fine, know what I mean?" says Caleb. "So even guys with time, I need to try and be proactive and not reactive and prepare in case it's a worst-case scenario.
"It's hitting a lot of guys hard and forcing a lot of guys to really scramble here. We're all trying to figure it out and help each other out as it goes. Everybody's in the same boat, just trying to scrape by."
And so the Josephs work on two fronts, doing whatever baseball activities they can while also hustling to make sure ends meet.
Corban lives near Ben Zobrist, who has an outdoor batting cage and "has been gracious enough to let me go over there and hit a little bit."
"I'm trying to pay the bills right now, but I'm trying to stay in shape in case they say, 'Hey, we've got to go now,' so I can be ready to jump back into it if we need to."