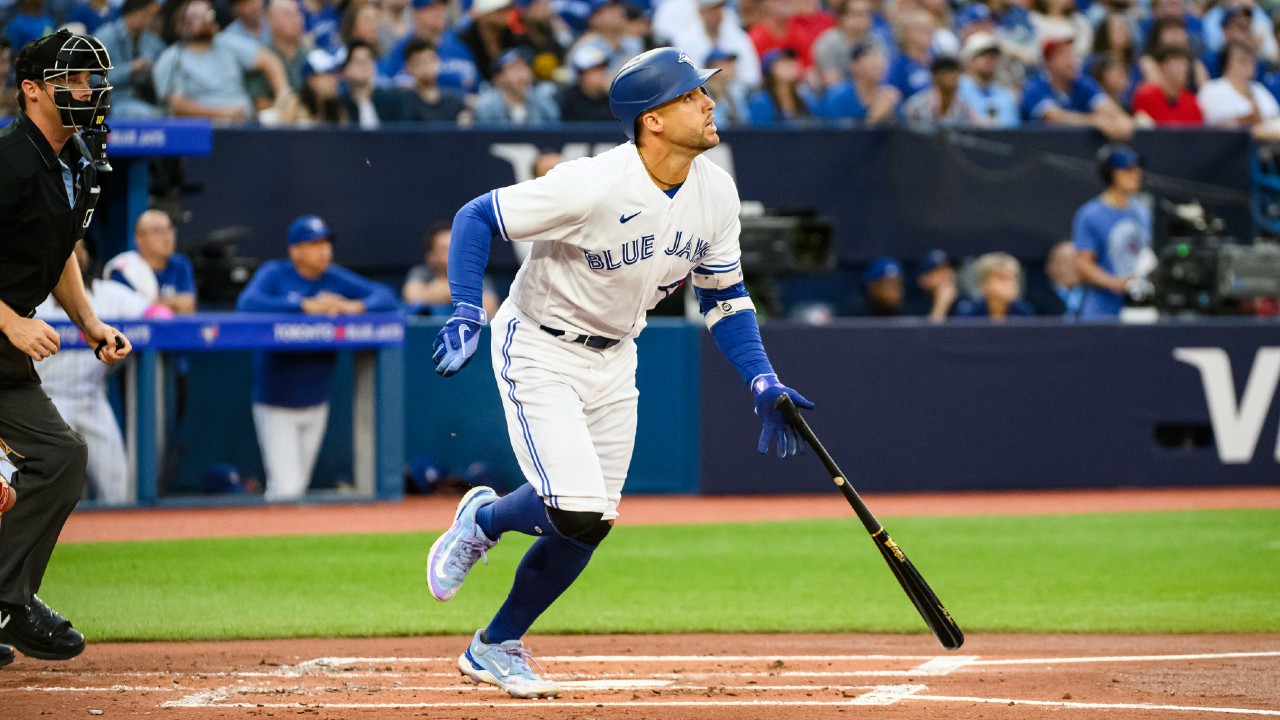 Barring a 1987-like collapse, the Toronto Blue Jays will be playing playoff baseball
And even if that kind of losing run unfolds — the Blue Jays lost their final seven games to hand the Detroit Tigers the AL East title in '87 — Toronto still can make it in this year, thanks to the nature of the schedule.
After two shutout losses to open a series against the New York Yankees, the Blue Jays bounced back with a huge 6-0 win in the series finale on Thursday.
Here's a look at how the Blue Jays (88-71) can wrap up a playoff spot over the final weekend of the season.
The Easiest Path
If the Blue Jays win two of their final three games against the visiting Tampa Bay Rays this weekend, they're in.
Also, any combination of Blue Jays wins and Seattle Mariners losses totalling two sends Toronto to the playoffs. The Mariners (85-73) wrap up their schedule with a four-game series against the visiting Texas Rangers (89-69), beginning Thursday.
The Rays have zero to play for this weekend as the Baltimore Orioles clinched the AL East on Thursday with a 2-0 win over the Boston Red Sox.
Who will win the AL West?
The Rangers lead the AL West and have a magic number of two on the Houston Astros (87-72) to take that crown.
The Astros wrap up their season with a three-game road series against the Arizona Diamondbacks, who are trying to nail down a National League wild-card spot, beginning Friday.
The Mariners can no longer win the AL West.
What if the Blue Jays don't hit their magic number of two against the Mariners?
Here's where it gets tricky.
MLB.com does an excellent job of laying out three- or four-way tie scenarios.
A nightmare scenario for Toronto would see the Mariners sweep Texas, Houston win two games against Arizona and the Blue Jays win one of their final three.
That would put all four teams at 89 wins — and tiebreakers would eliminate the Blue Jays.
If the Astros overtake the Rangers for the AL West title and the Blue Jays, Mariners and Texas finish with the same number of wins, Toronto also is out.
But if the Rangers win the AL West and the Blue Jays, Mariners and Houston end up tied, Toronto is in and Houston is out.
Two-Way Ties
The Blue Jays lose a tiebreaker with the Mariners or Texas, but win a tiebreaker with Houston.
Toronto is one game ahead of Houston heading into Friday's play.