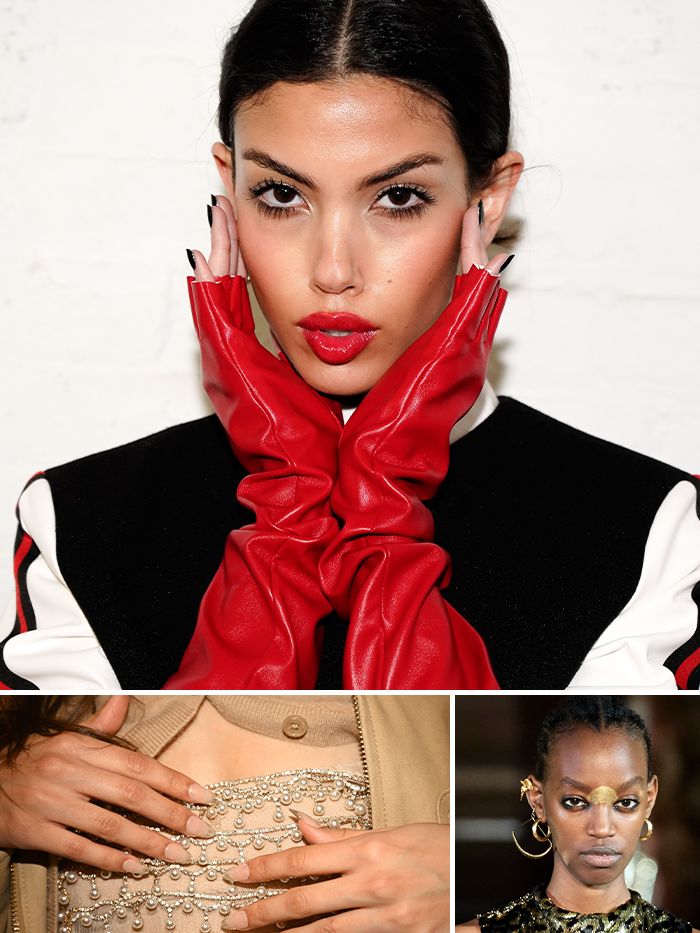 When you think of fashion week, your mind may automatically jump to clothing. While it's true that clothing is doubtlessly the focal point, as more and more beauty brands have become involved in fashion week, beauty has become an increasingly important aspect for designers to consider. Beauty can help designers express their vision and either complement or contrast the clothes to heighten their message. And just as the clothes shown set the forthcoming trends, the beauty looks we see at fashion week do the same.
From backstages at New York Fashion Week this season, I watched beauty trends emerge before my eyes. While some beauty looks, like French manicures and slicked-back buns, seemed like they were further cementing themselves into the zeitgeist, newer trends, like goth-inspired glamour and metallic accents, felt like they were just breaking into the scene. Keep reading for the best beauty trends I saw this season at New York Fashion Week—plus some of the key products that were actually used to create them.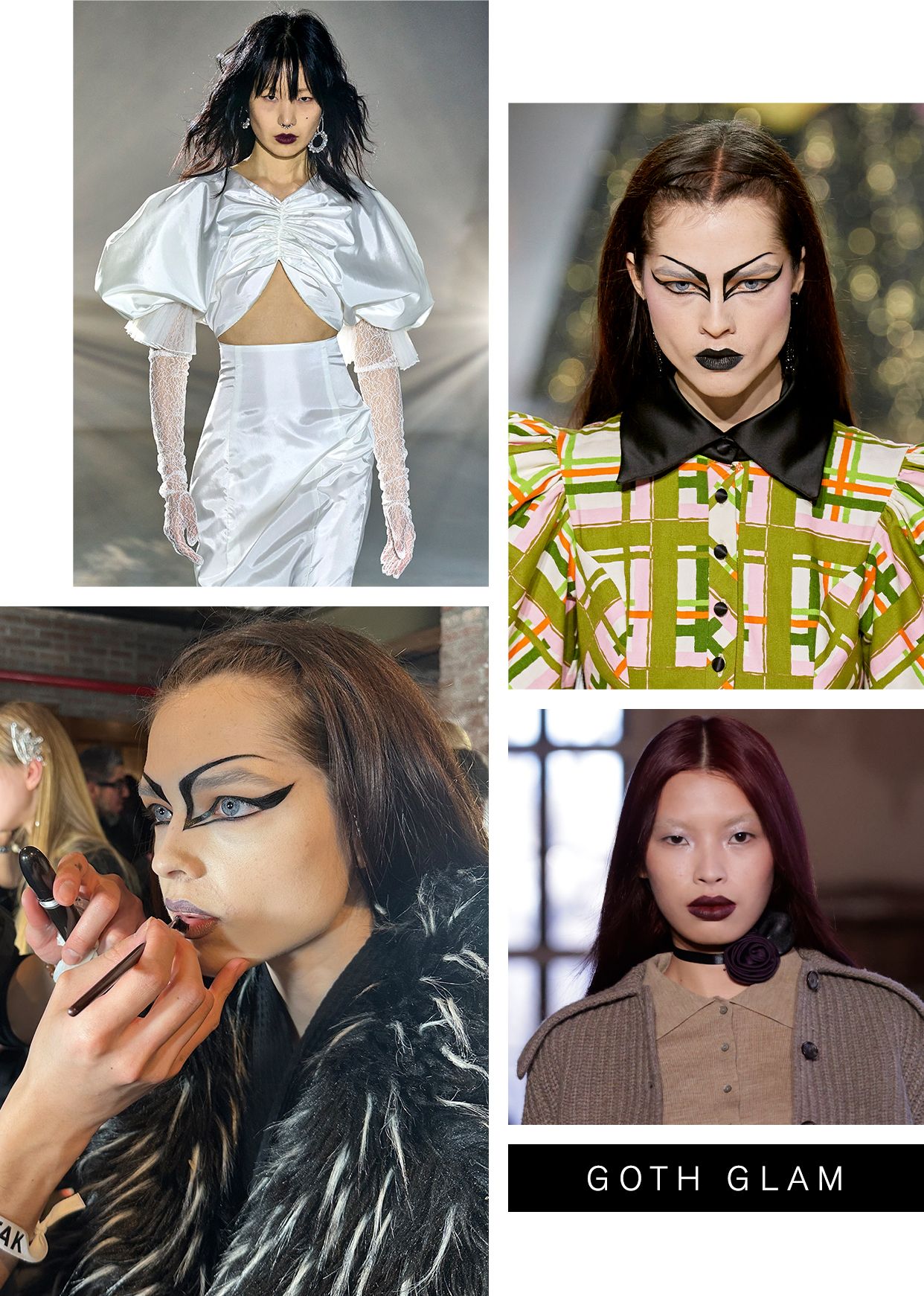 Clearly, Wednesday-core is here to stay—and you can kiss goodbye to the "clean girl" aesthetic that dominated 2022. We're going full goth this year, baby. Rodarte leaned into the trend with graphic liner and black lipstick. "We're doing gothic fairies… more gothic than fairy," Nars makeup lead James Kaliardos told Who What Wear US. "For this show, we really wanted to do strong and bold makeup, linear eyeliner eyes with a dark black lip or a blue lip."
While Rodarte may have been the most overt example of gothic glamour, Adeam and Sandy Liang also leaned into the trend with deep, blood-toned lips. In the case of Adeam, shaggy hair and face jewellery also proved to be centerpieces of the looks.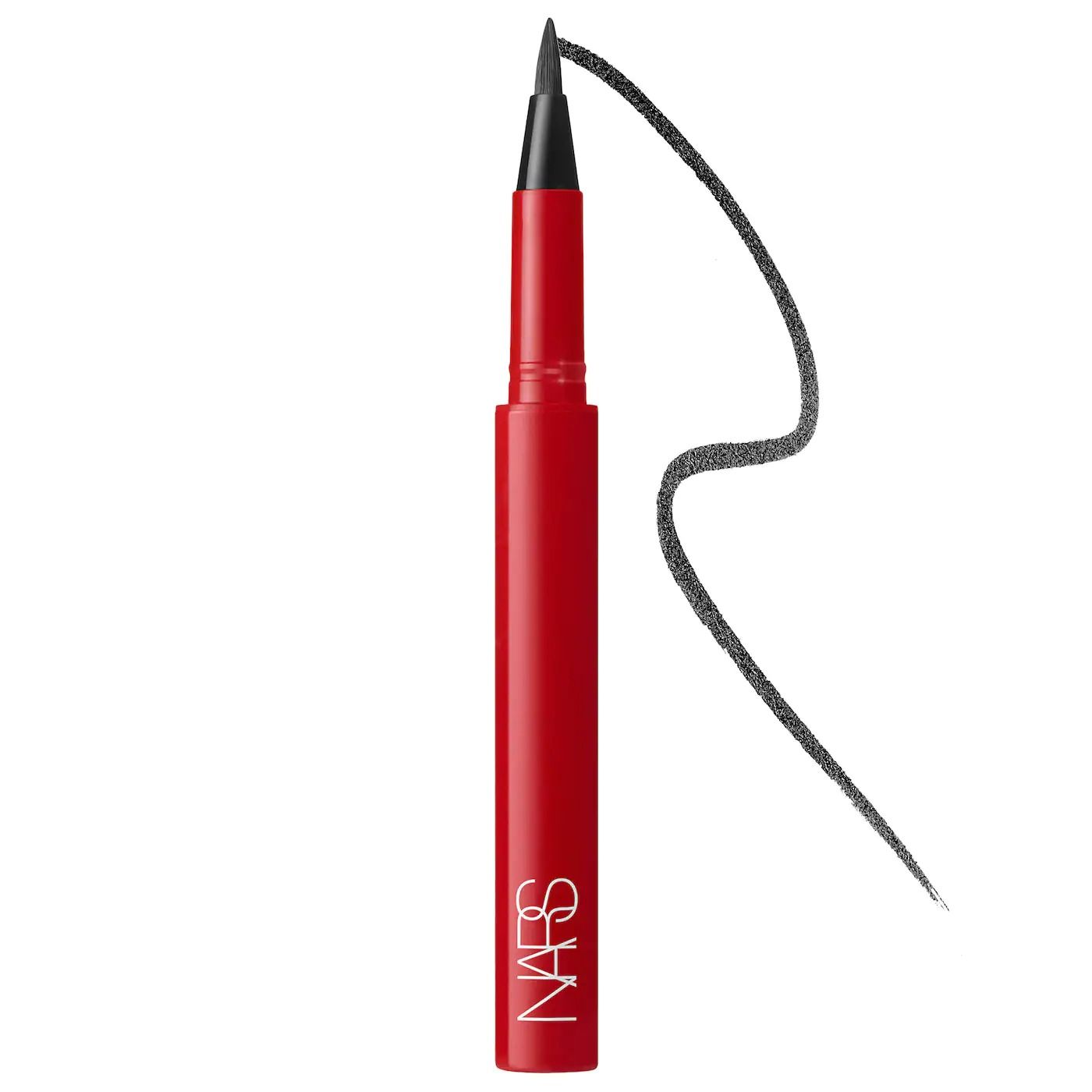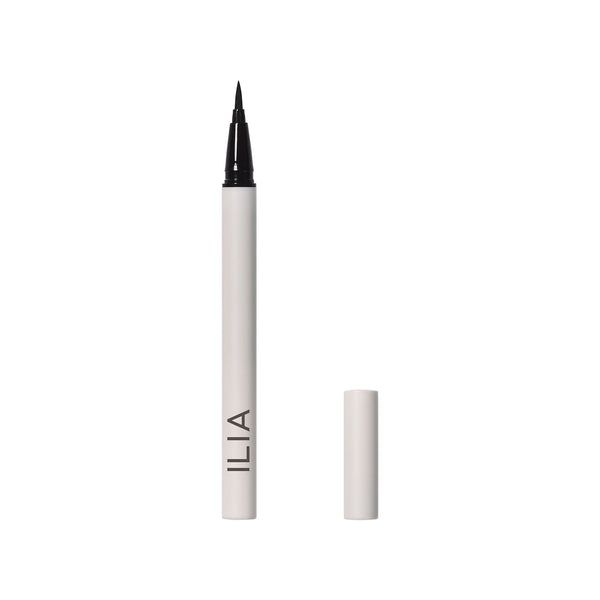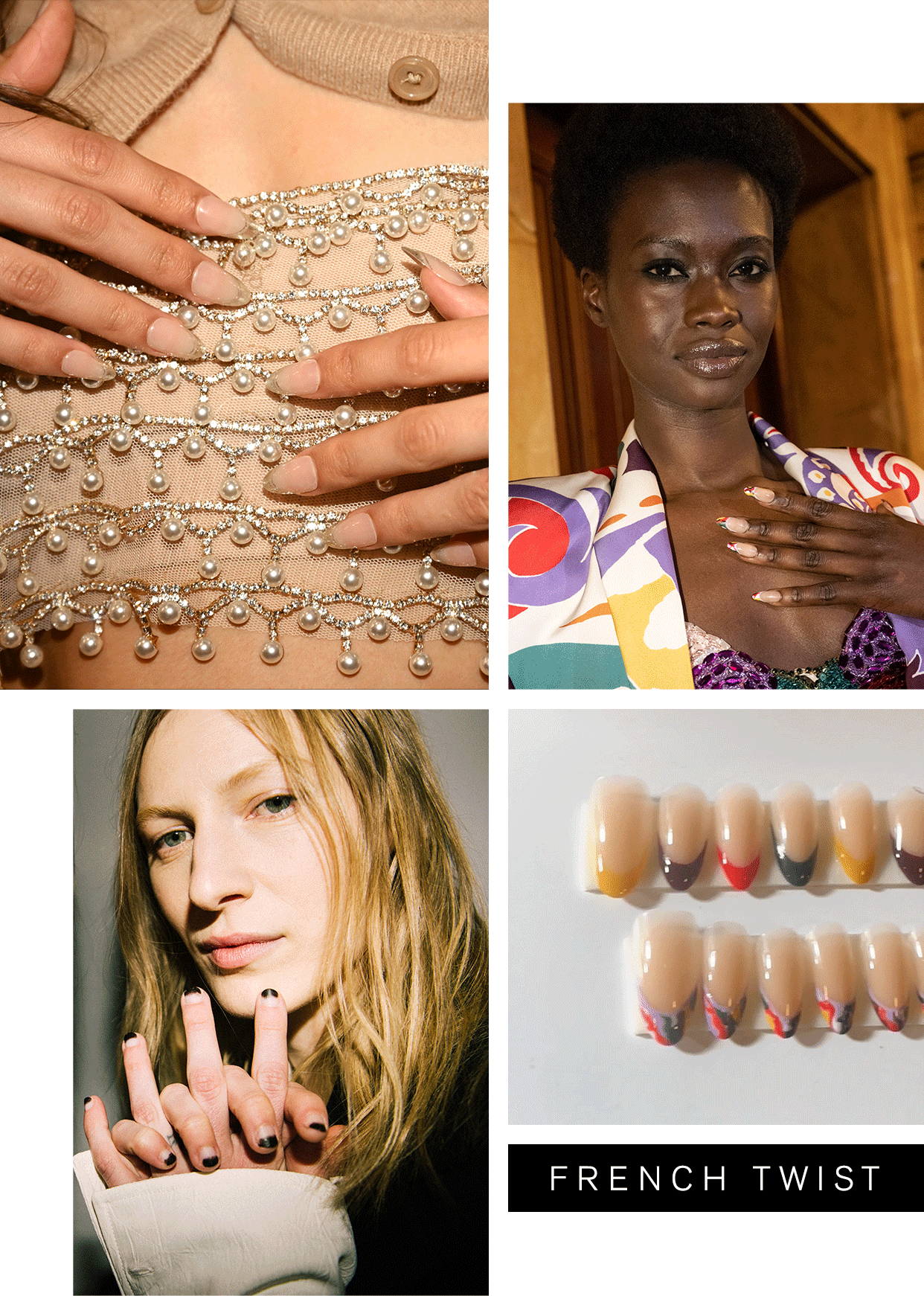 After years of many people categorizing French manicures as tacky, they're now ubiquitous among the fashion set. This season, French tips are getting a face-lift: They're bolder, more playful, and dare we say better than they've ever been before?
From her mosaic French nails at PatBo to gold tips at LoveShackFancy, Kiss brand ambassador Gina Edwards declares that the French is here to stay. "French is still on fire," she said. "Everyone didn't want to go near it, and now, it's so explosive."
At Proenza Schouler, Jin Soon Choi opted for a different take on French with a matte black gradient tip. "This collection is about portraits of women," Choi told Who What Wear. "We decided to do a black ombré." This nail perfectly showcased the modern femininity portrayed in the clothing.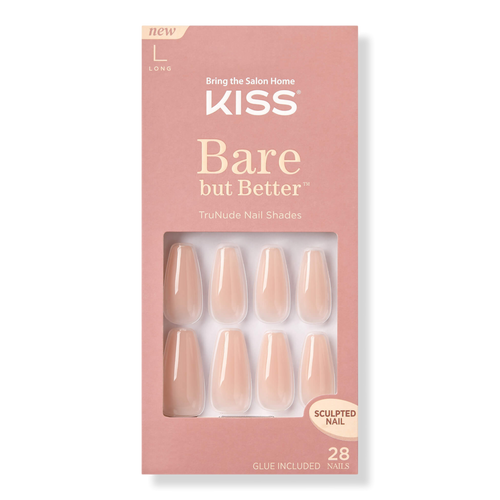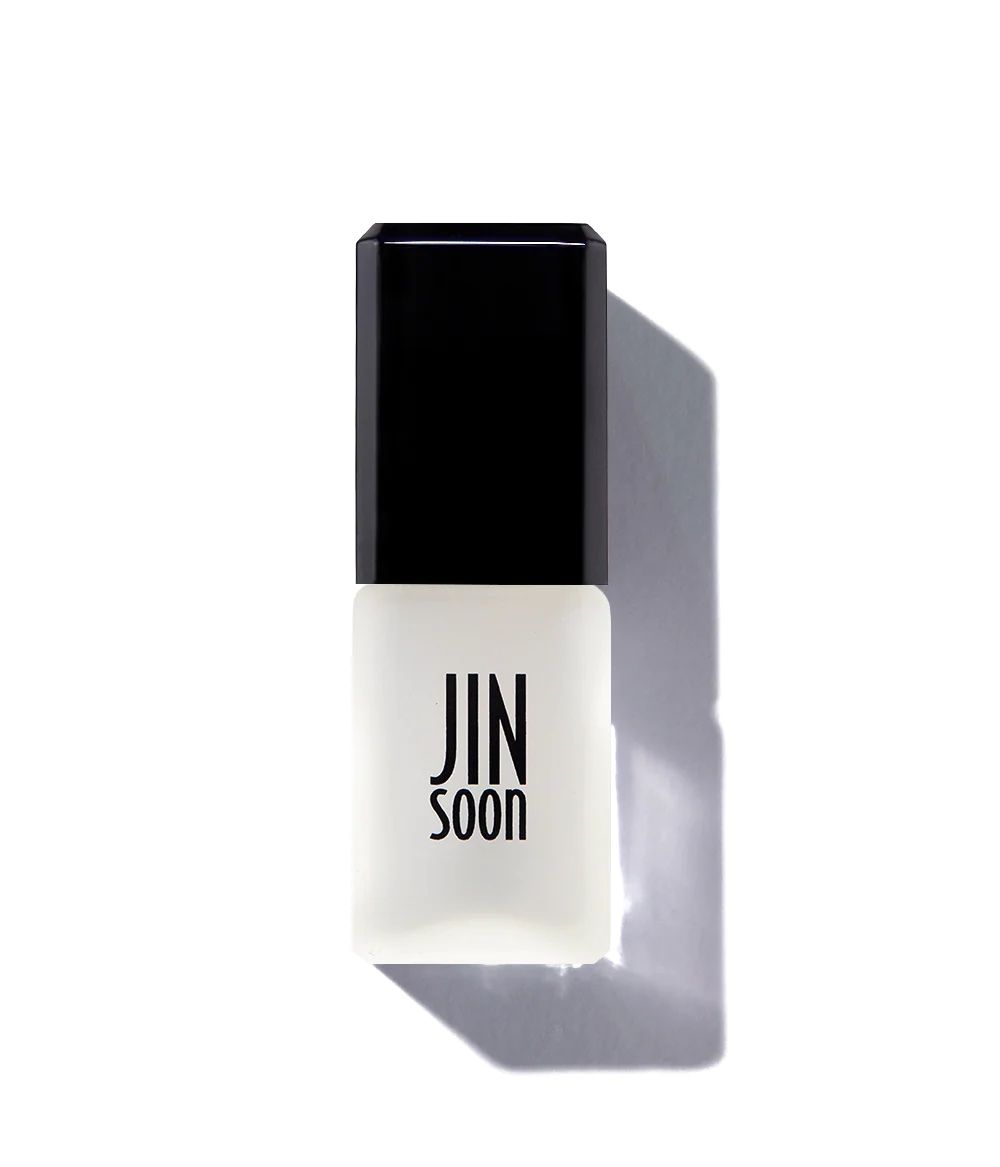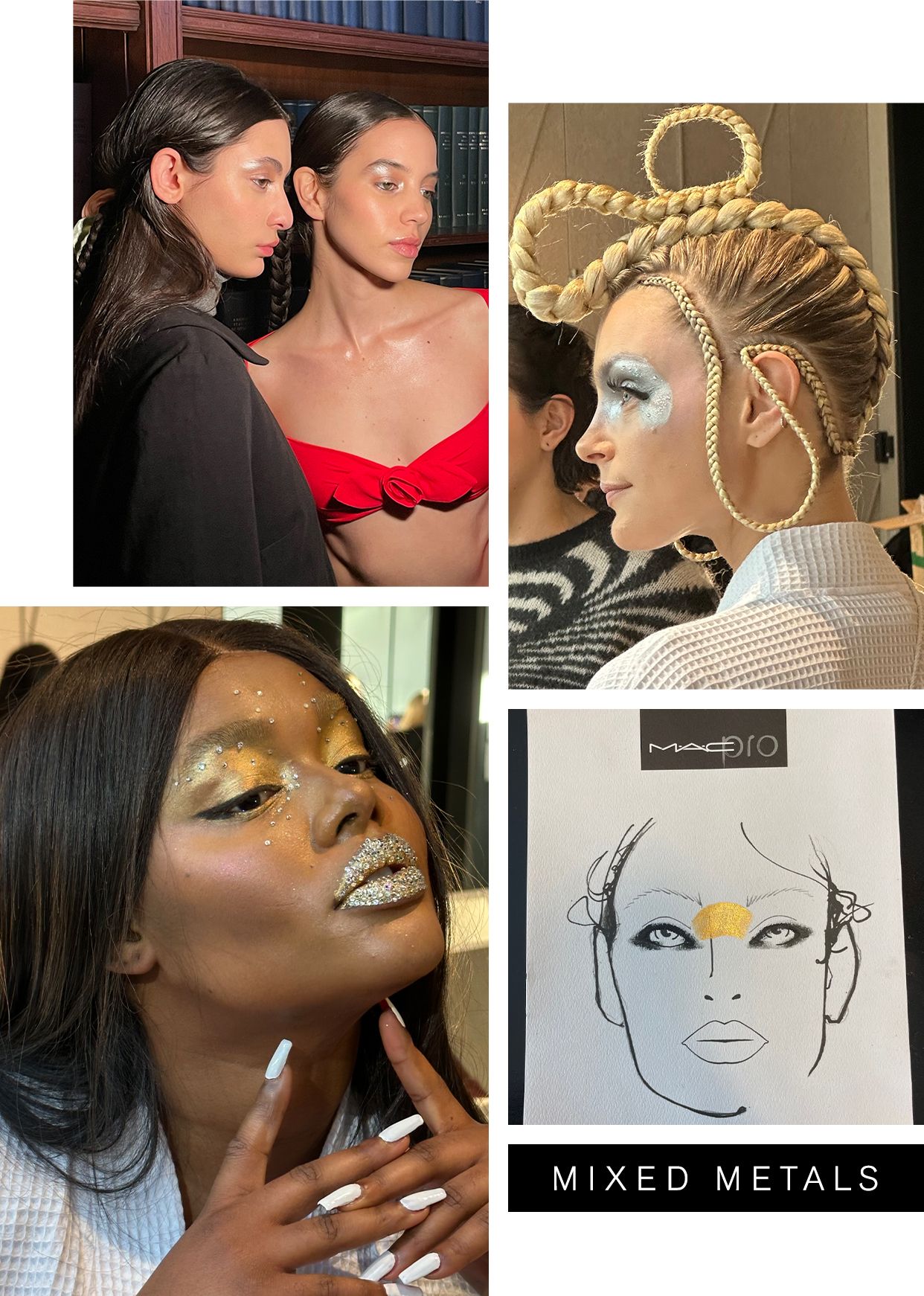 Silver, gold, rose gold—metallics are in. From entire faces painted with heavy metals to strategic flecks of sparkle, expect to start treating makeup like jewellry for your face.
Shows such as Thom Browne and Prabal Gurung took a more overt approach to this trend with splashes of metal that stood out. "The classic look for everybody is this golden, celestial, beautiful [look]," said lead makeup artist Isamaya Ffrench. "The characters are actually asteroids."
Other shows were more subdued, like the silvery moonlit highlights seen at Sandy Liang. "The look is inspired by sweet-but-psycho energy," said international makeup artist Marcelo Gutierrez with Ilia Beauty. "They have this frosty, illuminated eye. It's a sweet rock-and-roll look."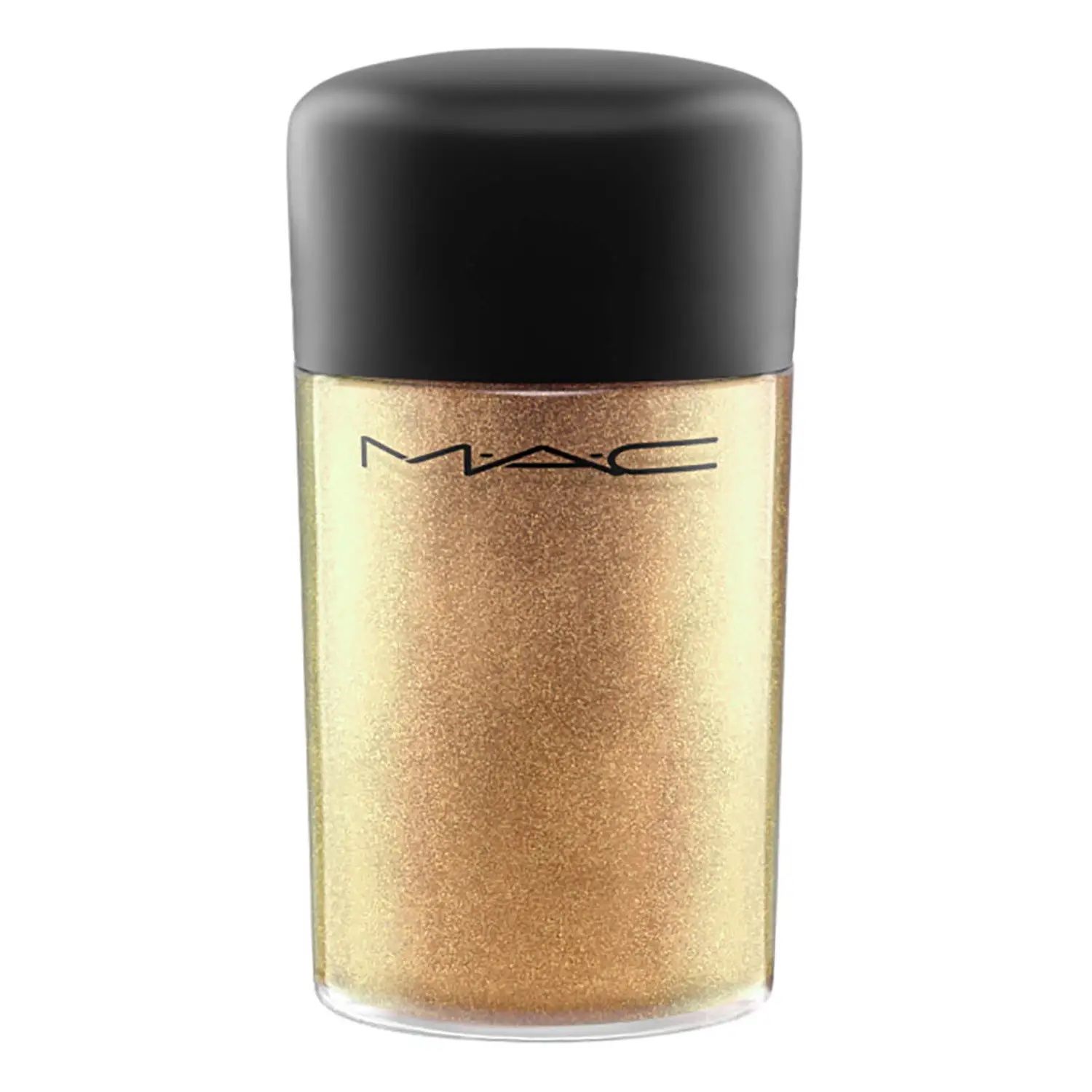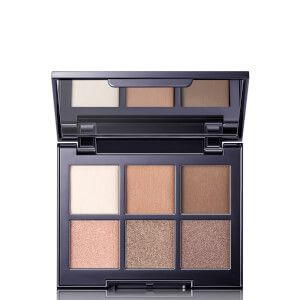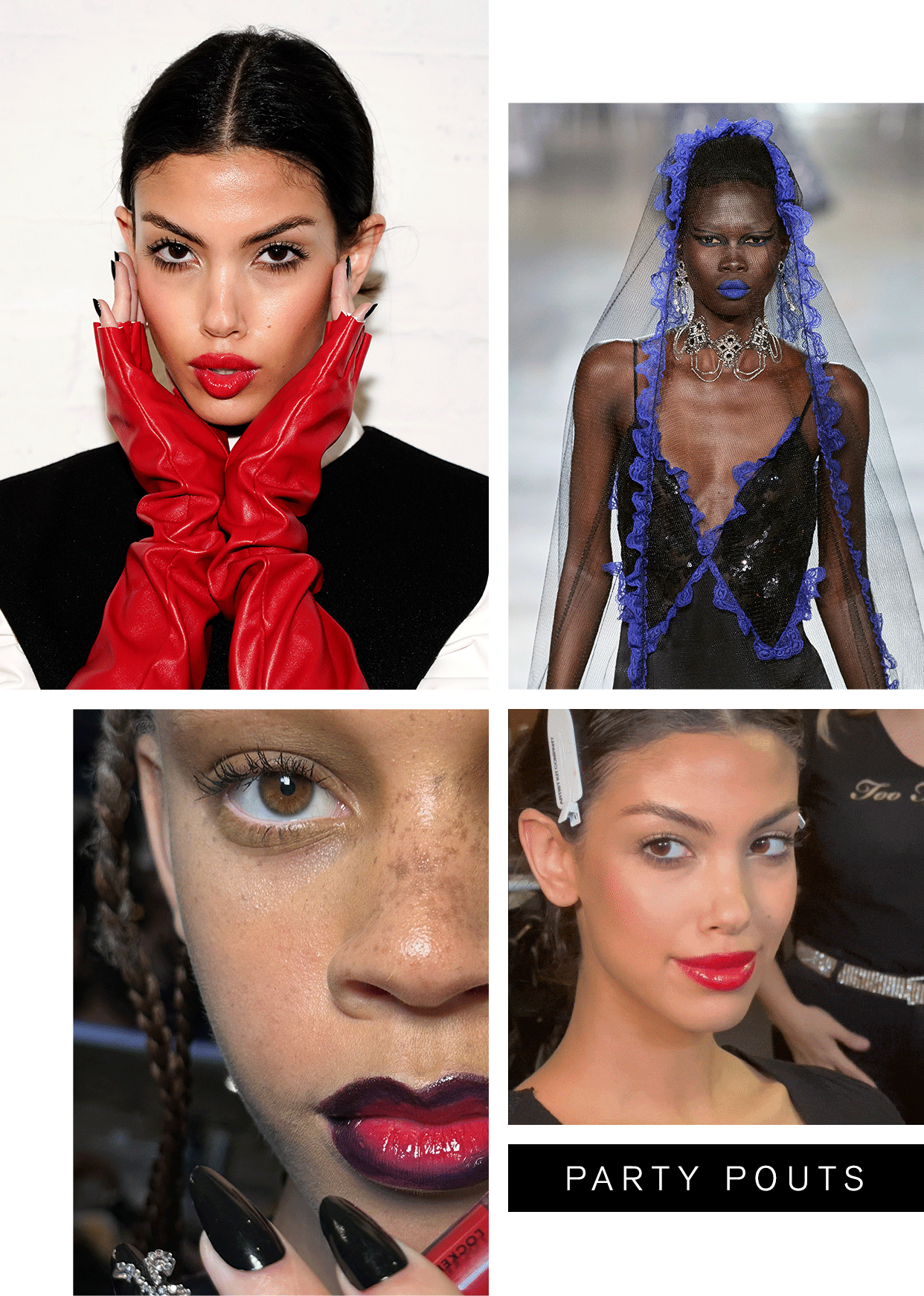 When it came to lips this season, the theme was ROYGBV—any and every colour in the rainbow was fair game. From two-toned lips at Kim Shui to blue lips and black lips at Rodarte, we saw just about every combination possible.
Even classic red got a makeover this season. At Alice+Olivia, the theme was Americana, but Elyse Reneau, the executive director of global beauty at Too Faced, took it to the next level. "I was thinking Marilyn Monroe, that true red lip, the bombshell lip," she said. The result? What she coins "cherry syrup lips," a hyper-glossy red that she says looks like "Dorothy's slippers."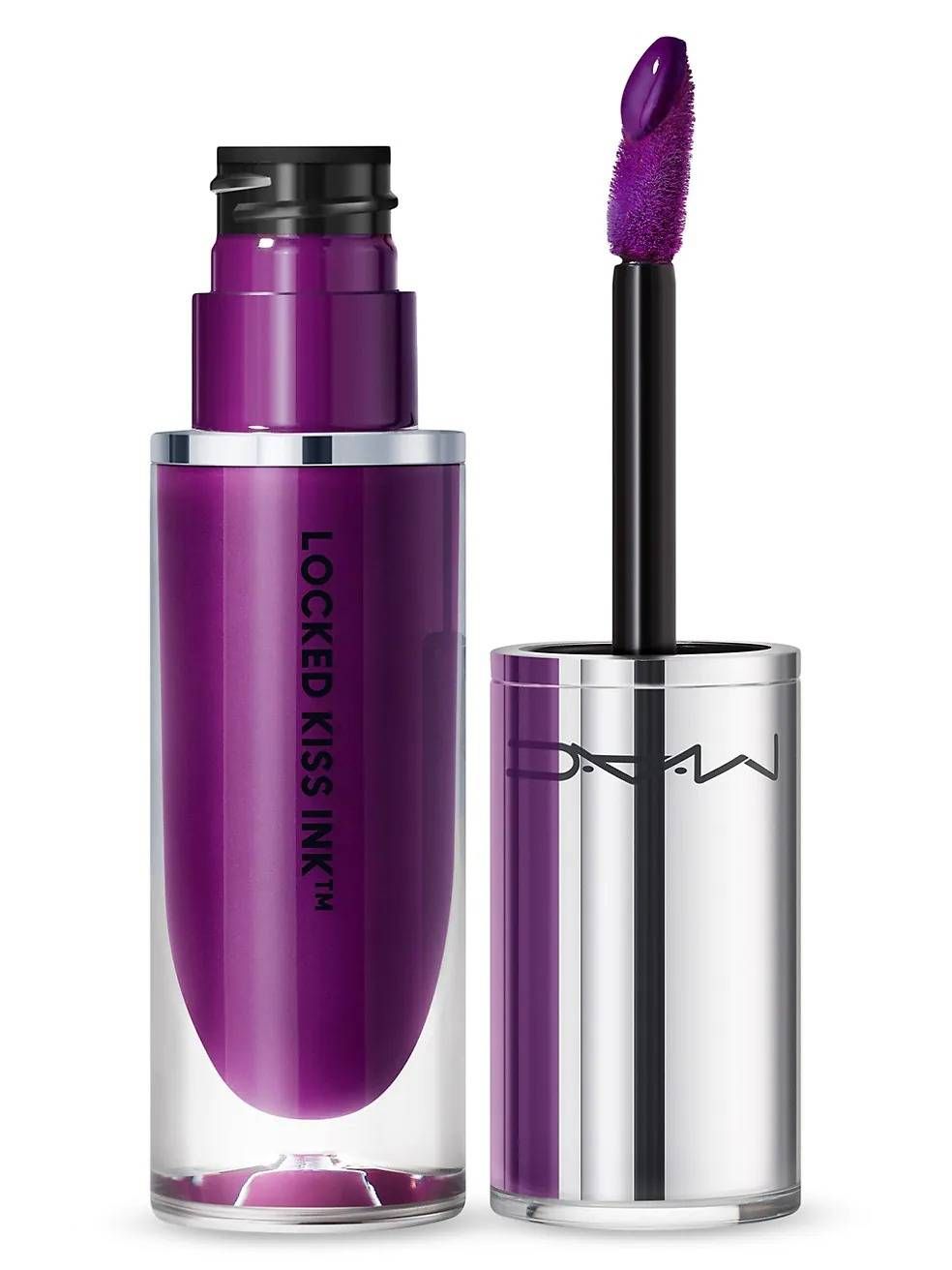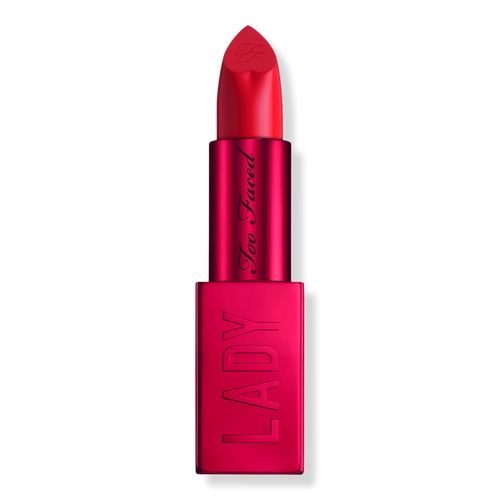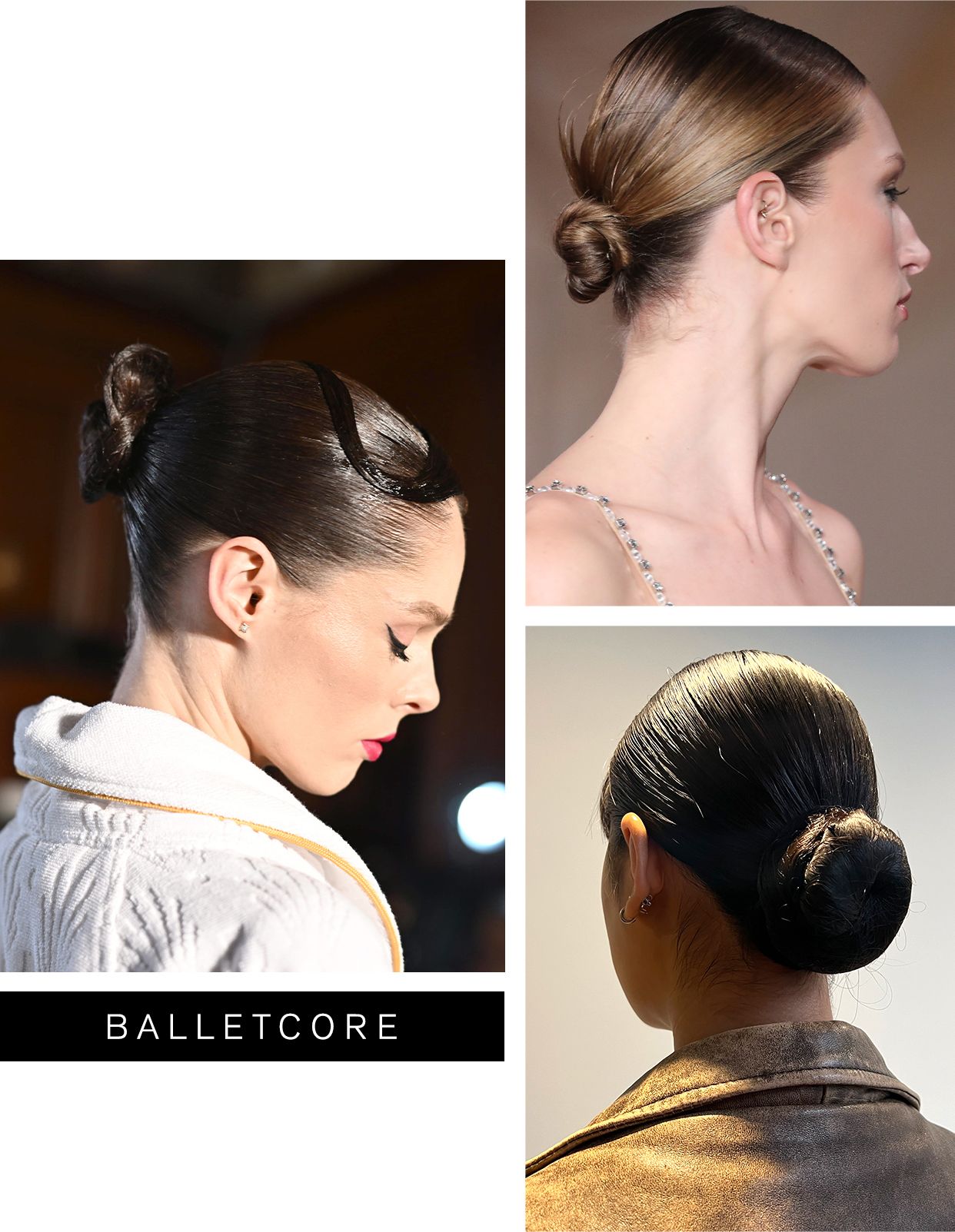 TikTok's favourite hairstyle isn't going anywhere. Slicked-back buns are still the name of the game, with the sleek styles being by far the most pervasive hairstyle on the runways this season. This season's ballet buns are sleek and neat, with shining examples seen at PatBo, Christian Siriano, and Jason Wu.
At Christian Siriano, classic buns got a floral twist. "We were inspired by the handcrafted floral accents found throughout the collection to echo this in the hair by creating a rose-like twist, with a 'stem' of hair weaving down the crown of the head, meeting the rose-like bun in the back," says Lacy Redway, Unilever stylist and celebrity hair artist for Tresemmé.
At Jason Wu, Jimmy Paul, hairstylist and Olaplex ambassador, payed homage to the '90s with sleek, side-parted buns. These buns held the perfect tension between masculine and feminine, seamlessly complementing the collection.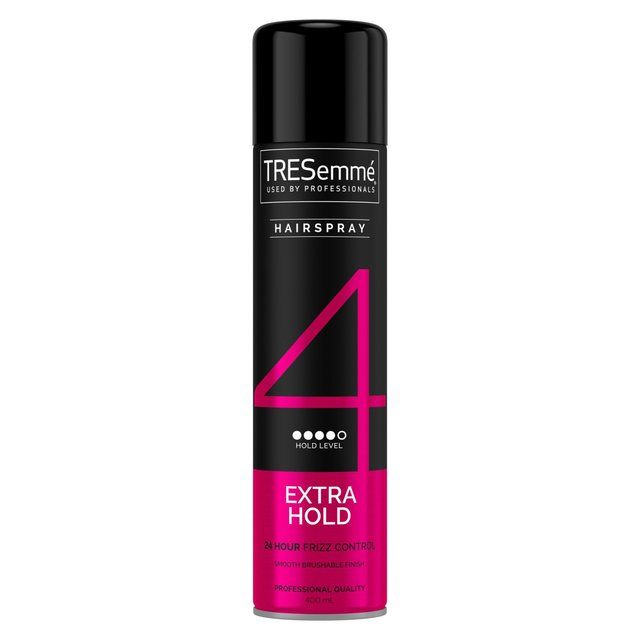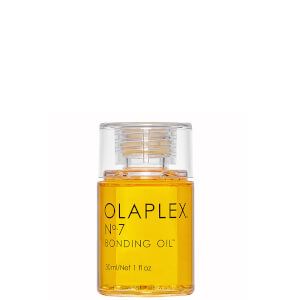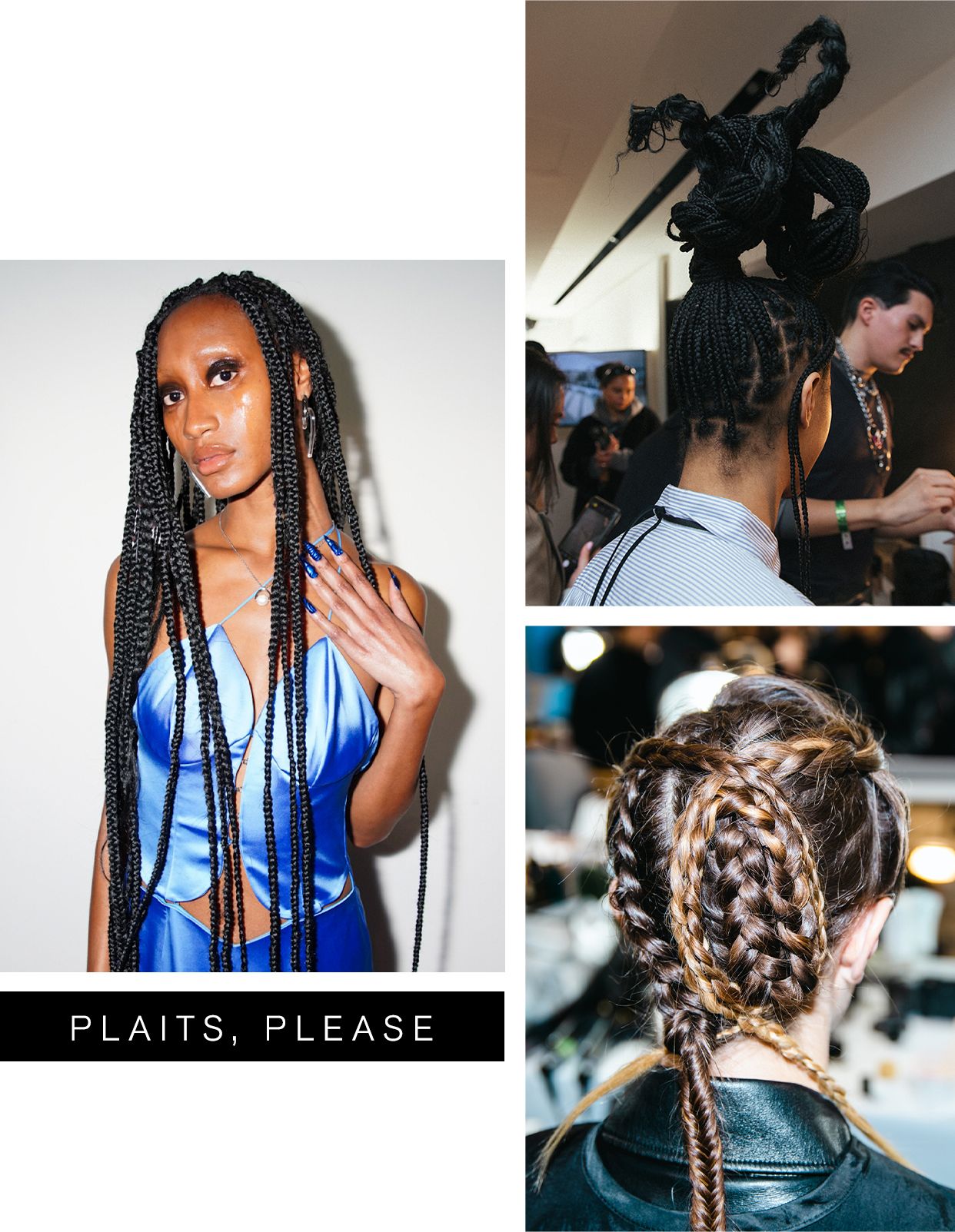 Braids are nothing new, but this season, we saw them reimagined. From floor-grazing plaits at Head of State to more sculptural iterations at Ulla Johnson and Tia Adeola, braids are entering their whimsical era.
At Head of State, Oribe principal artist of global design Kien Hoang created braids that mirrored the collection's intention to convey designer Taofeek Abijako's father's immigration journey from Lagos, Nigeria. Hoang opted for sculptural braids with references to Lagos to create a throughline.
Head of State wasn't the only show that drew hair inspiration from a specific place or moment in time—Tia Adeola did the same. "This season, we're taking inspiration from the iconic '90s Atlanta style, adding extra length and flair to our models' tresses with long extensions and bold gel-sculpted curls," says Mike Martinez of Cutler Salon with Bread Beauty. "The models selected perfectly embody this look, and we're thrilled to pay homage to the Black film BAPS style while incorporating our own unique twists."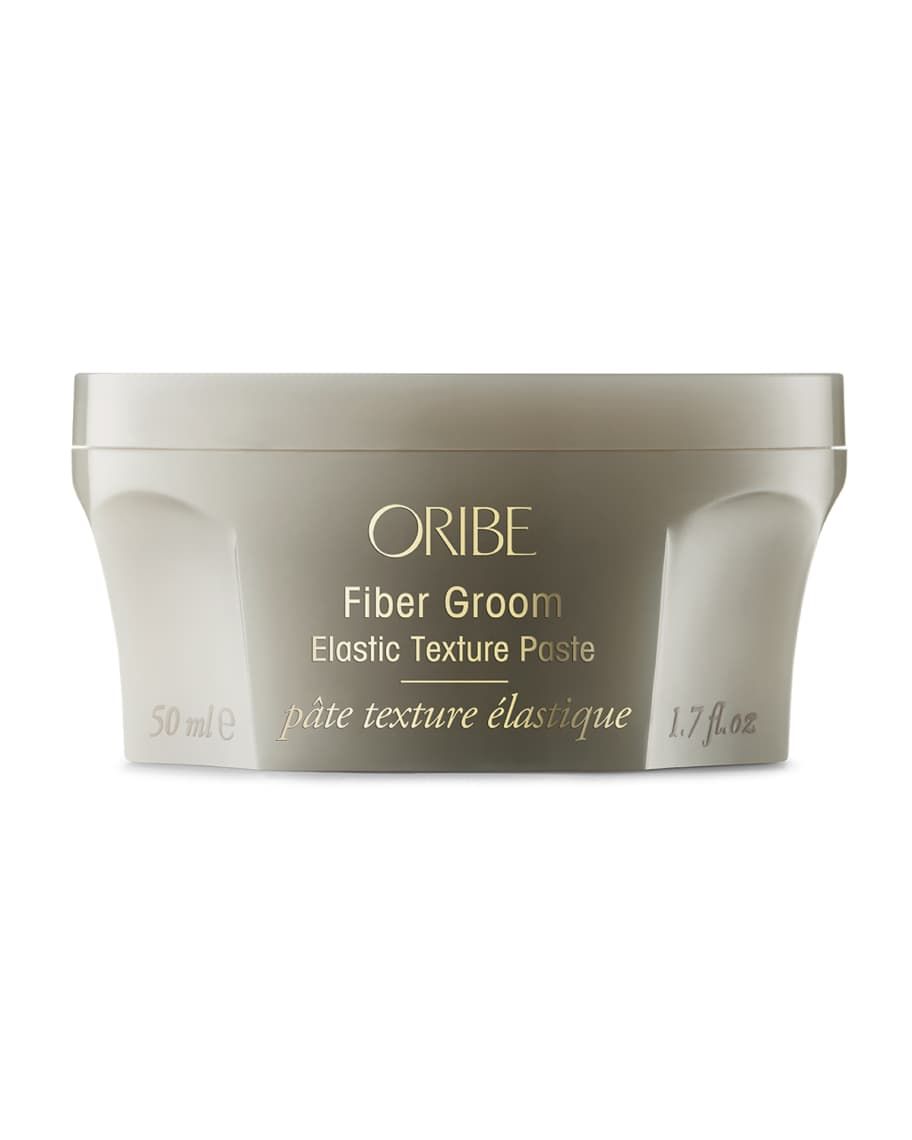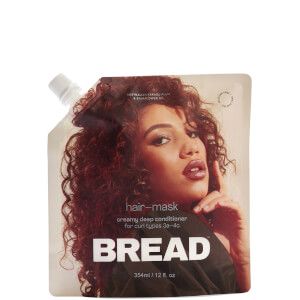 Next Up: Tones of Products Landed On My Desk This Month, But These 10 Were The Best
This story originally appeared on Who What Wear US.