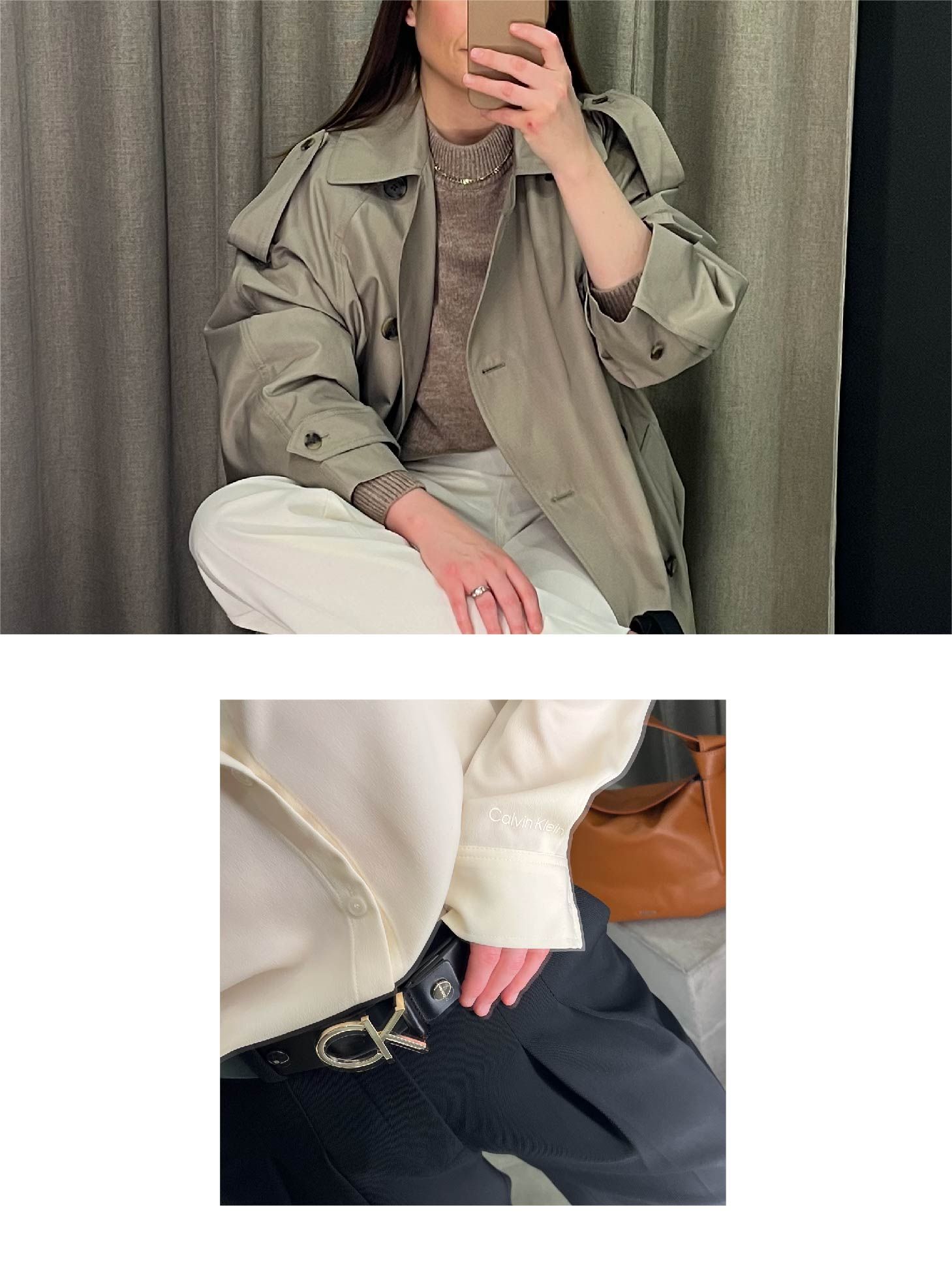 Ever since I entered my 30s a few years ago, I've started to feel much more confident in knowing my own style. I've been a stylist and editor in the industry for a decade, and working in such close proximity to the latest trends has meant a lot of trial and error with different fashion identities over the years. Recently, though, I've come to embrace my classic taste and eschew passing trends for a wardrobe that feels altogether more timeless and versatile. I want my outfits to feel more polished and sophisticated, and I'm also tired of throwaway attitudes towards fashion. I'd much rather invest in quality pieces that will stand the test of time.
As part of this outlook, capsule wardrobe staples have become my speciality, and I spend an awful lot of my time researching and trying on the best classic pieces from high-end luxury designers to high-street retailers in order to report back on the very best styles. That being said, there's one brand, in particular, that I turn to again and again for these elevated essentials, and that's Calvin Klein.
In my opinion, where Calvin Klein really shines is its modern but classic womenswear, which draws from the brand's rich archive, synonymous with iconic '90s minimalism. So when I was invited into the newly opened Calvin Klein store in Westfield London, I wasn't surprised by how incredibly chic it was and how much of the latest spring collection I ended up adding to my wardrobe wish list. You'll also be pleased to discover that Calvin Klein are treating Who What Wear readers to an exclusive 20% discount in store until 10th April. You can find out all the details on how to get the discount here.
I went into the store with the challenge of pulling together some timeless outfits perfect for the transition from winter to spring and through the rest of the year as well. And honestly, it really wasn't a challenge at all. I managed to assemble the ultimate elevated spring capsule in just six simple outfits (including the perfect oversized trench coat and some very elegant relaxed tailoring). Not only did the array of neutral pieces feel like a breath of fresh air (there's more on the impressive quality and fits below), but honestly, the whole in-store experience was a joy—and that's coming from someone who actively dislikes shopping centres, changing rooms and the stress and bright lights of real-life shops. If you're looking for a perfectly-lit, über-flattering mirror and a spa-like atmosphere in which to thoughtfully curate your new-season capsule wardrobe, I highly recommend you swing by Calvin Klein (especially with the amazing discount they're offering Who What Wear readers right now).
Keep scrolling for more on the six transitional looks I styled up from Calvin Klein's new collection.
In my opinion, having a great edit of light jackets is the key to dressing successfully during the transitional seasons of spring and autumn. Paired with a mix of tailoring, soft layers and refined accessories, the bomber jacket is suddenly elevated from streetwear to something all the more elegant and modern. With this look, I wanted to prove that a bomber is an extremely versatile piece that can take you from the office to evening drinks to casual weekends—just switch between heels and trainers.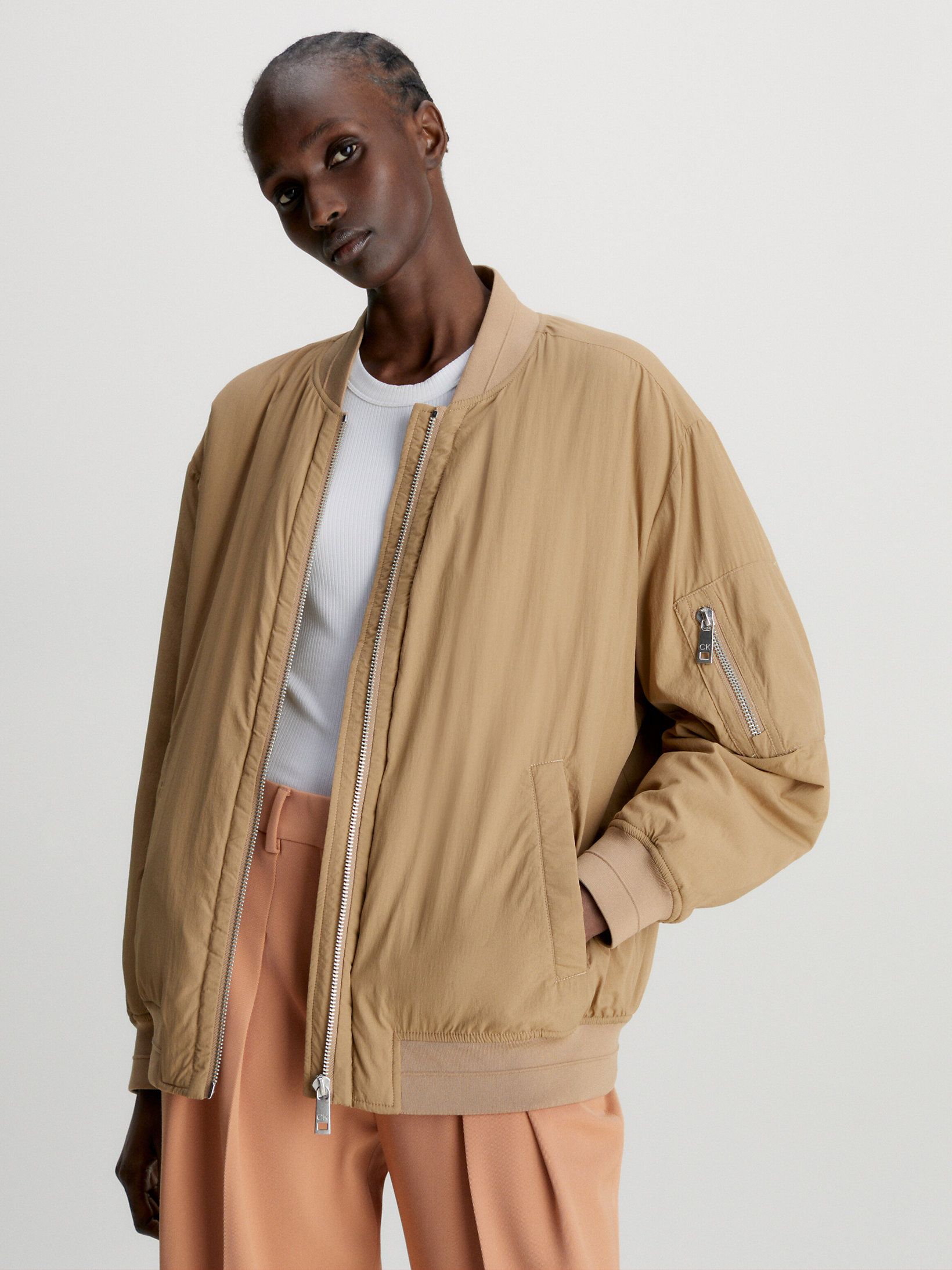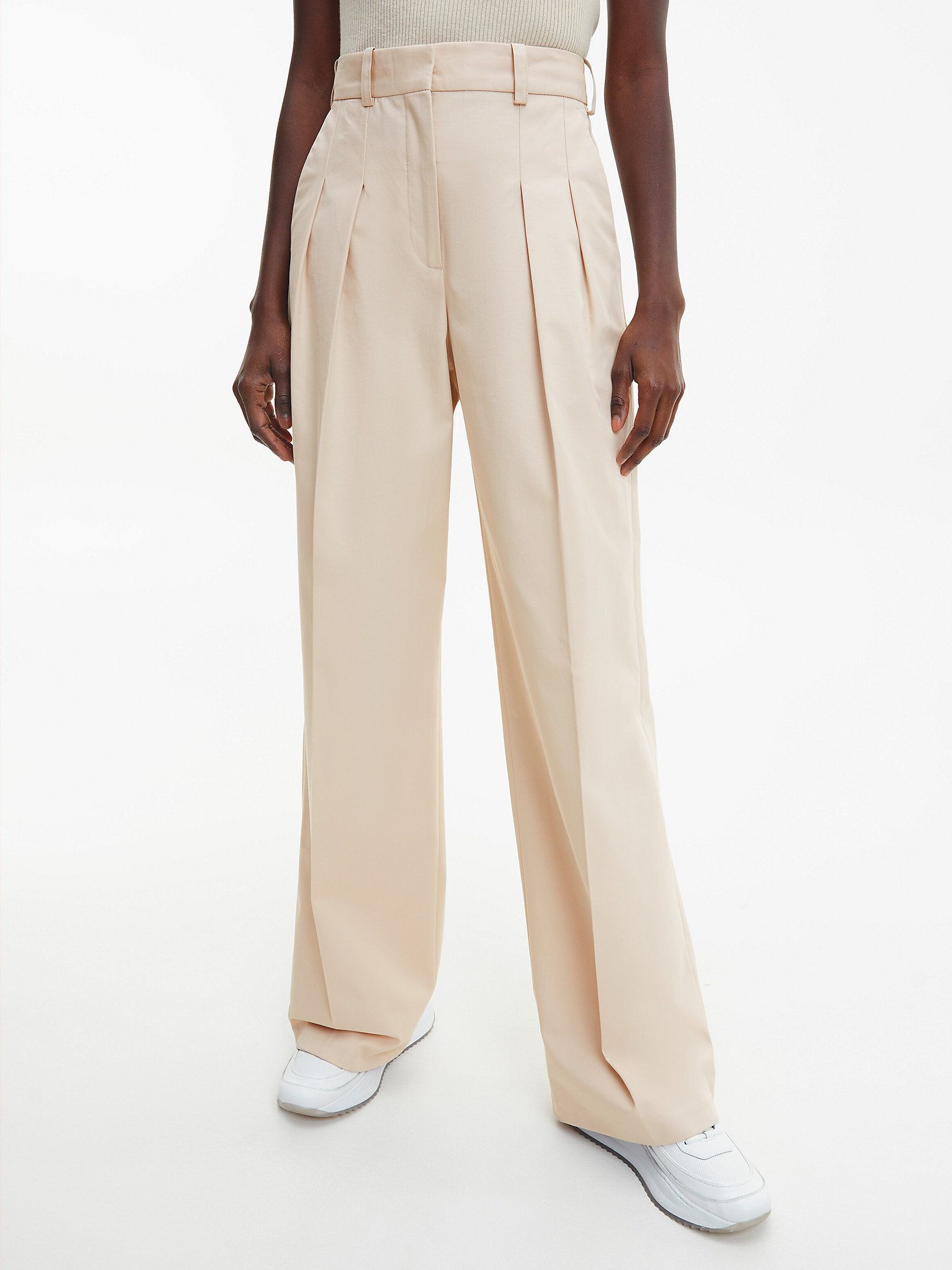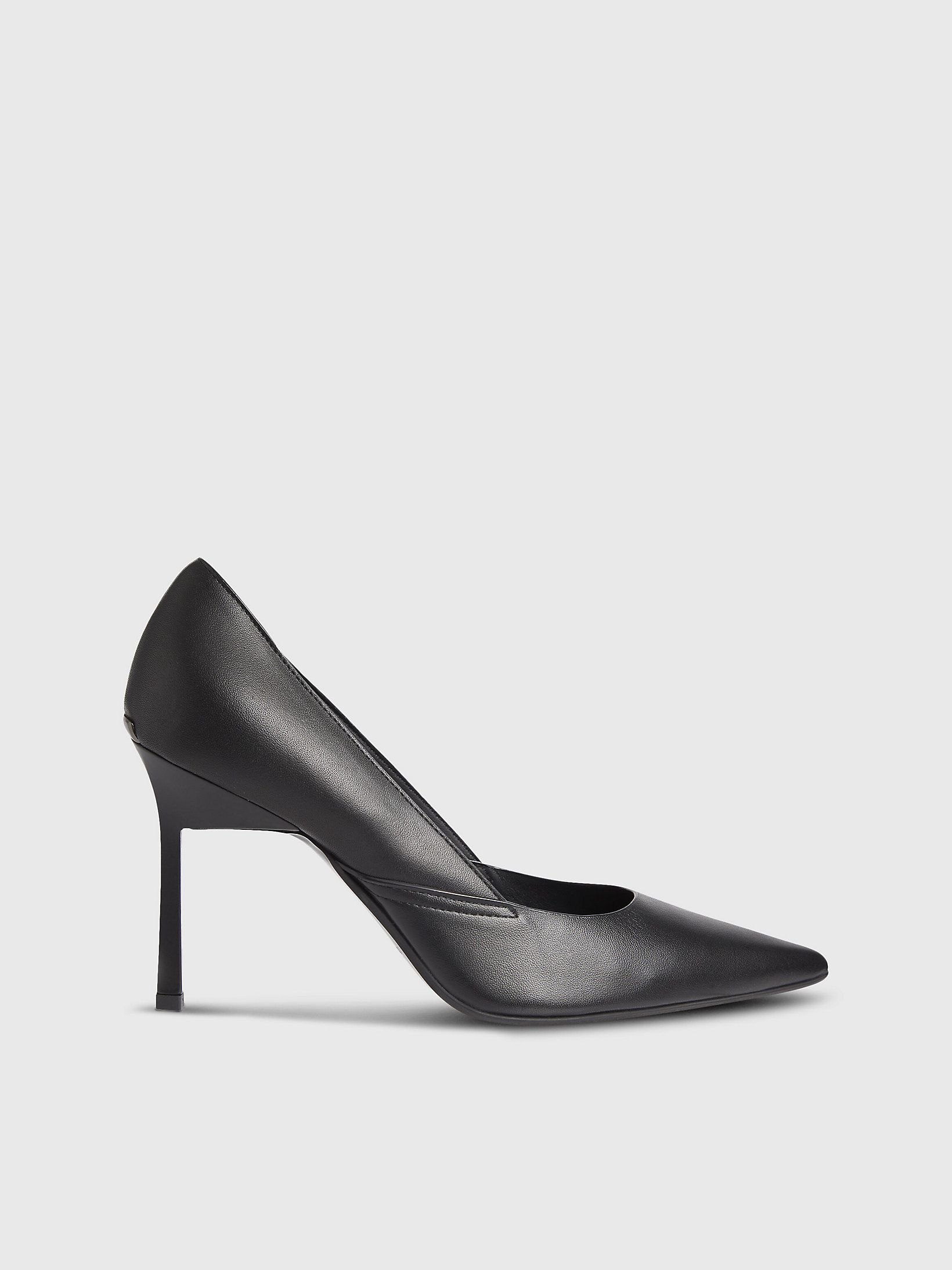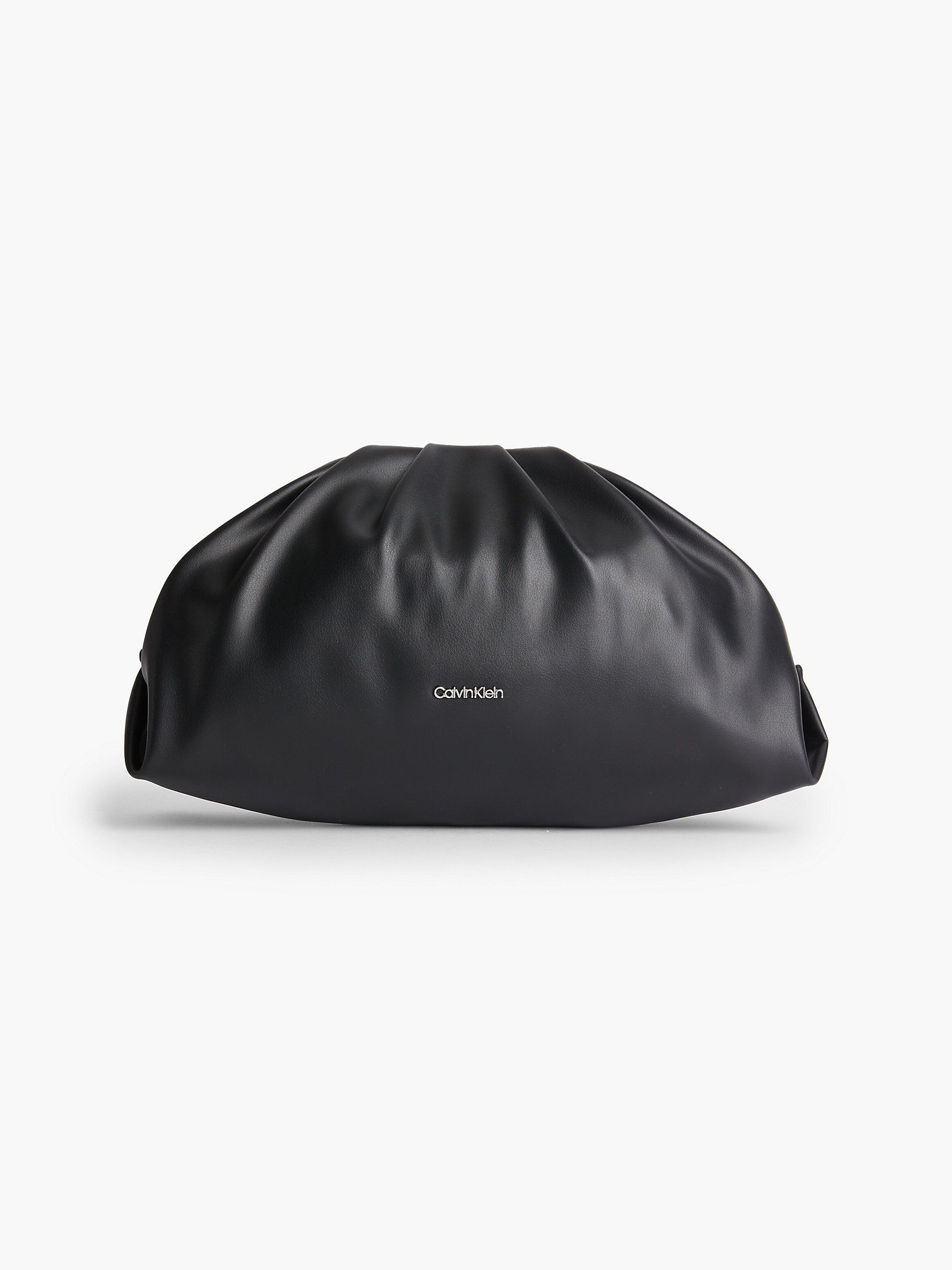 This Calvin Klein collection impressed me in its entirety, but I have to say it was the tailoring, and especially the suiting, that I would recommend investing in. I tend to avoid colour as a rule, but if there's ever a time to incorporate some tonal pastels, it's spring. This subtle apricot felt more like a neutral that would add a fresh dimension to my existing palette of creams, beiges and greys. And I'd happily have walked straight out of the shop in this ultra-soft coat.
I also want to take a moment to highlight the quality and fit of the Calvin Klein collection, which impressed me so much, especially when it came to this layered suit-and-coat combo. The fabrics felt incredibly elevated and much more expensive than their mid-range price point. Everything draped beautifully and fit true to size across the collection. I'm between a size 8 and 10 and sized down to an 8 in most items. This gave a flattering fit around around the waist, but the pieces still maintained a modern slouch that feels so relevant. Right now, it's really hard to find pieces on the market that have both of these features—trust me.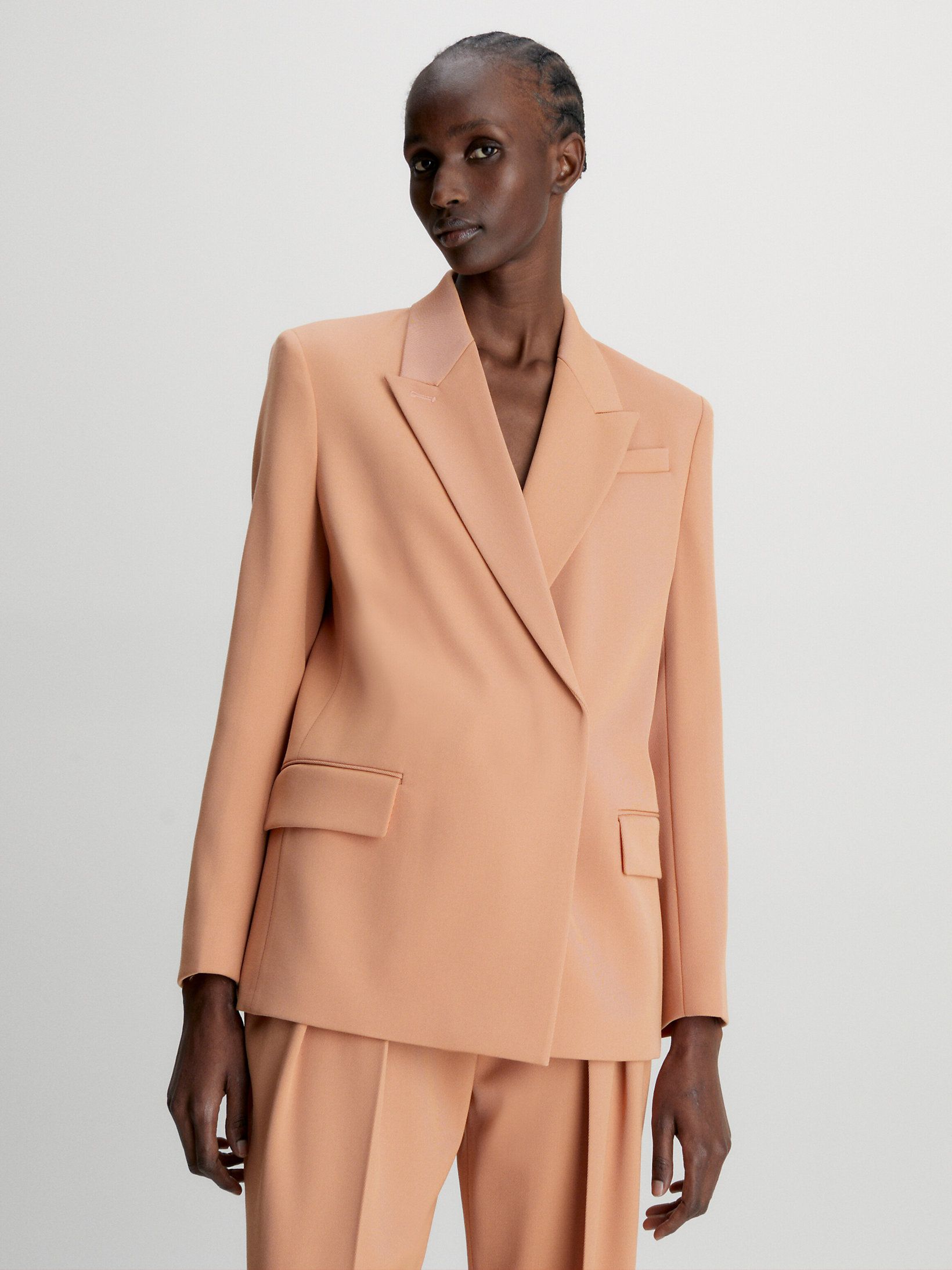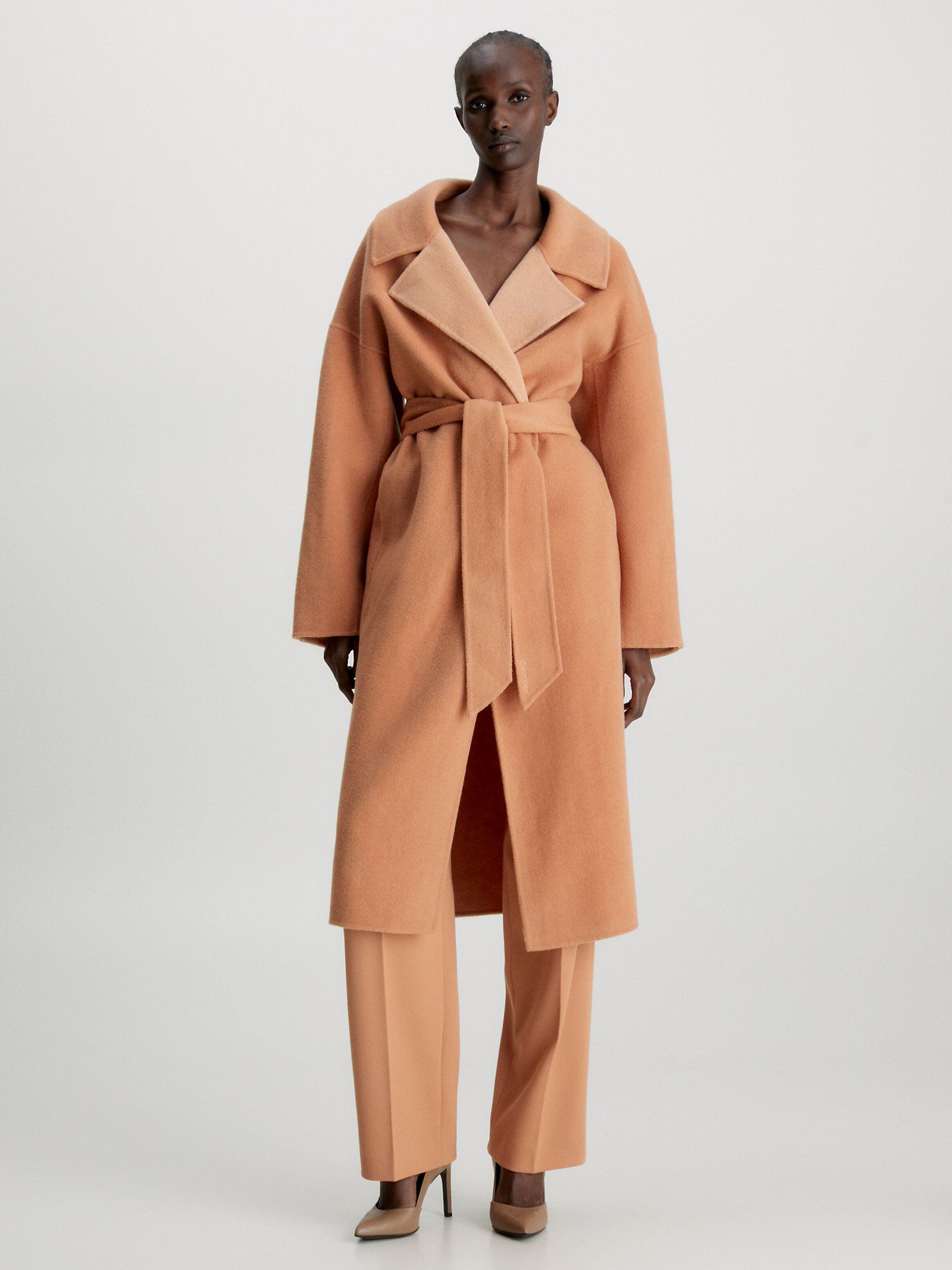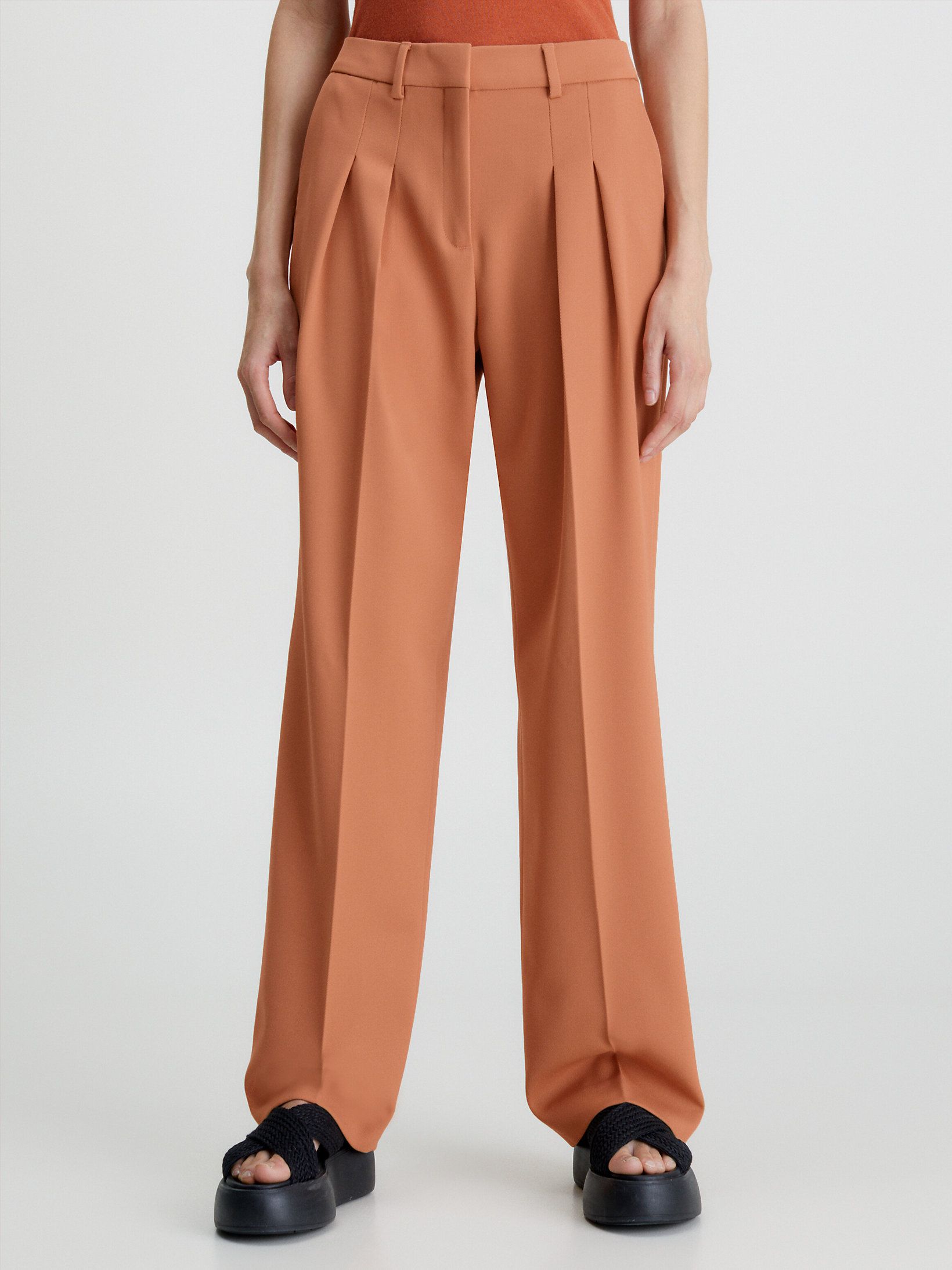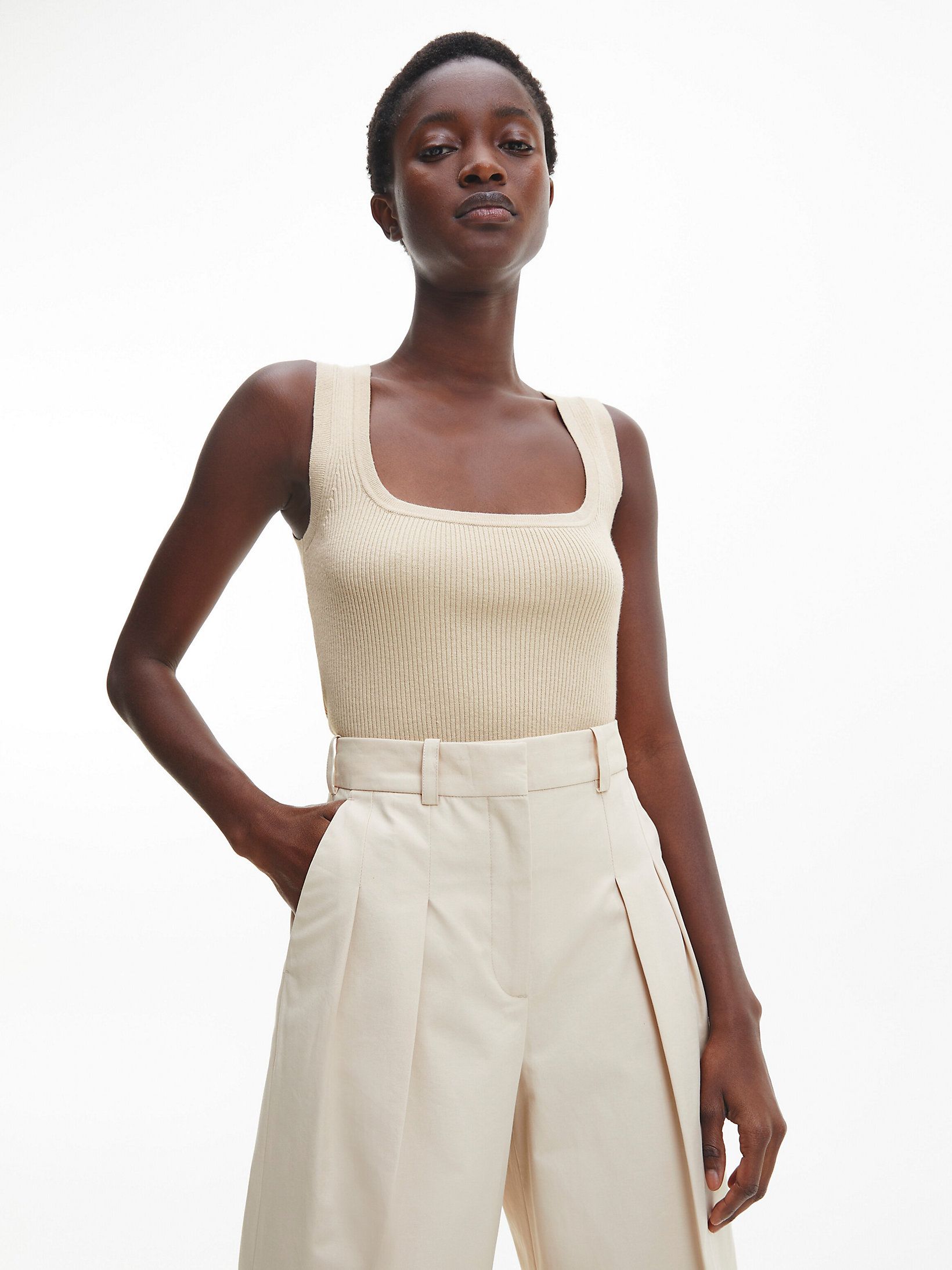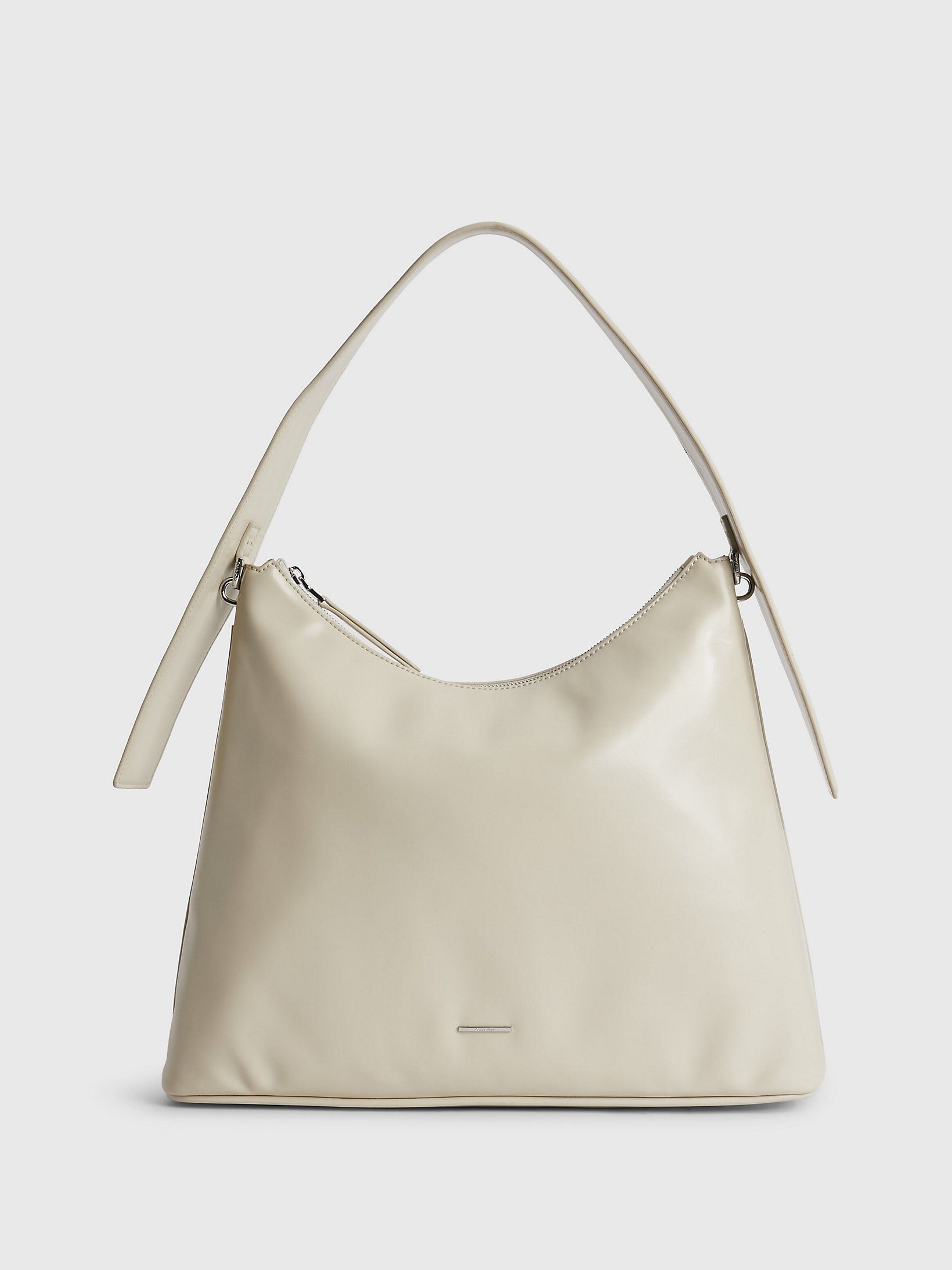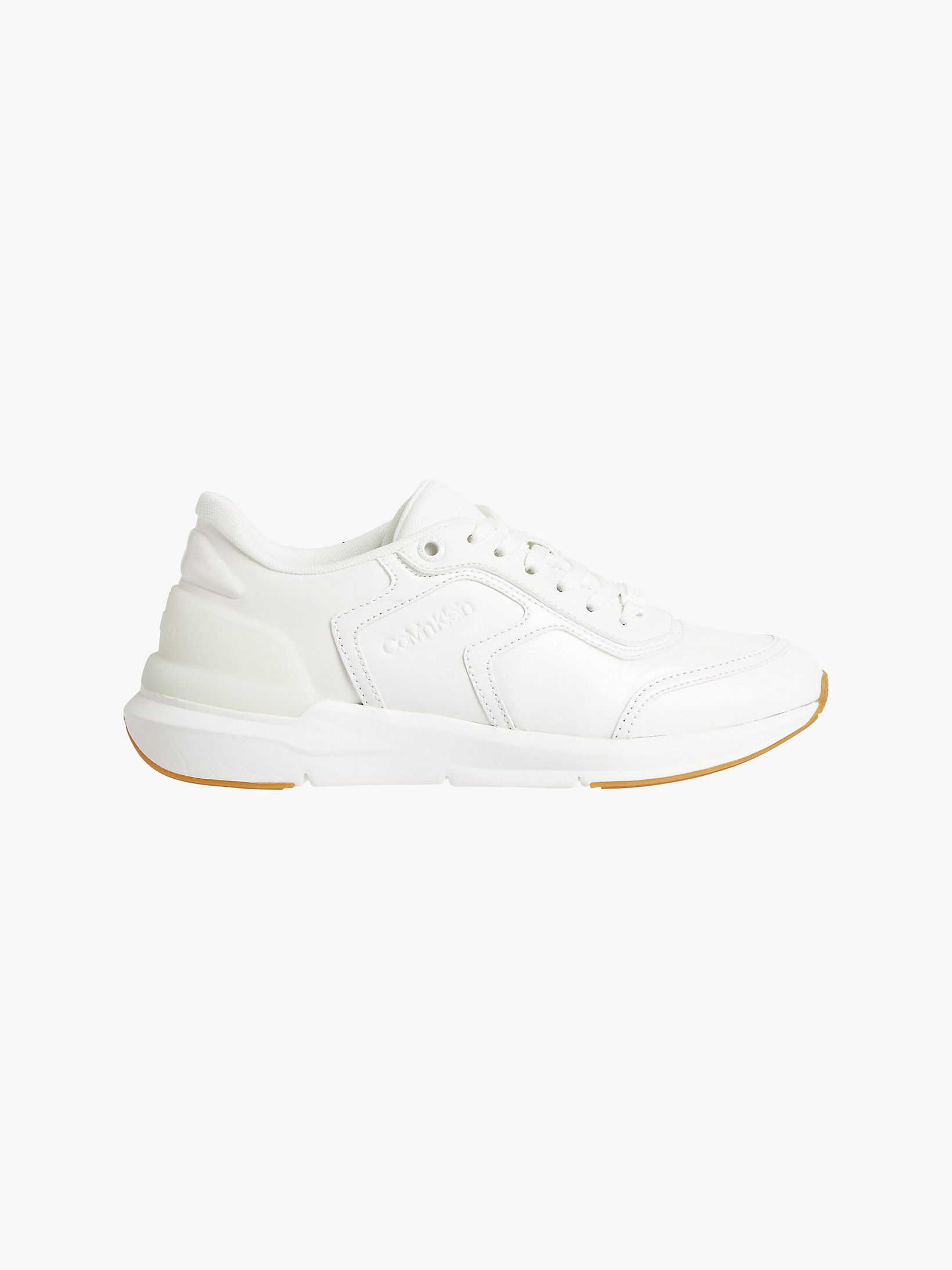 This look may be simple, but to me, it totally epitomises the iconic Calvin Klein look: classic, wearable staples underpinned by sensuality and modern elegance. It's a combination that I know would meet my needs for so many occasions. It's easy and effortless but still incredibly chic—basically everything I want from my wardrobe heroes. I also love the refined detailing of the Calvin Klein logo printed on the sleeve of this blouse. Sometimes, it's the little things that make a simple outfit feel expensive!
I'm only 5'2", so I'd opt to have my trouser lengths shortened slightly, but I did love how cool they felt puddled around trainers and with flashes of pointed-toe shoes appearing as they are here.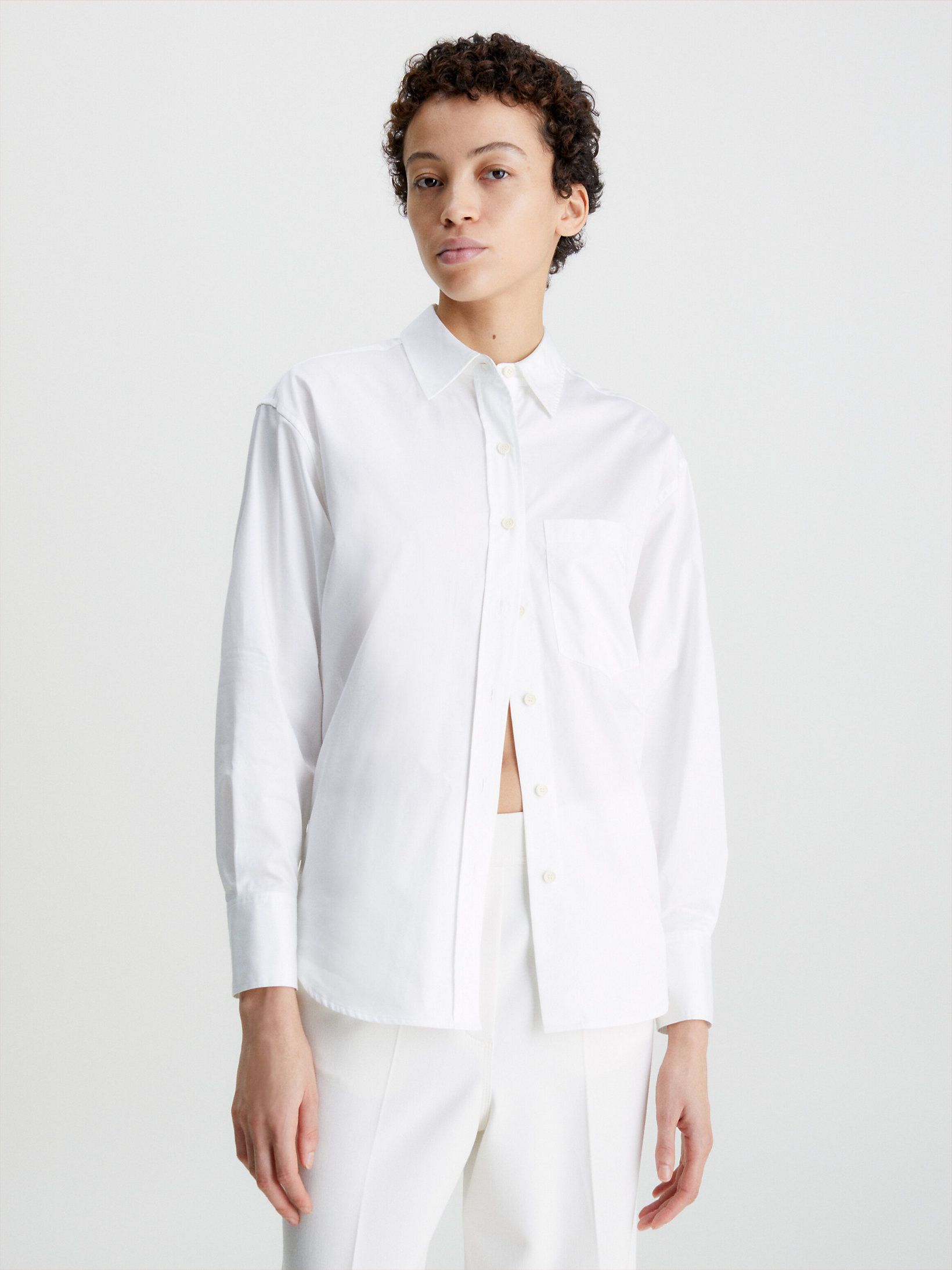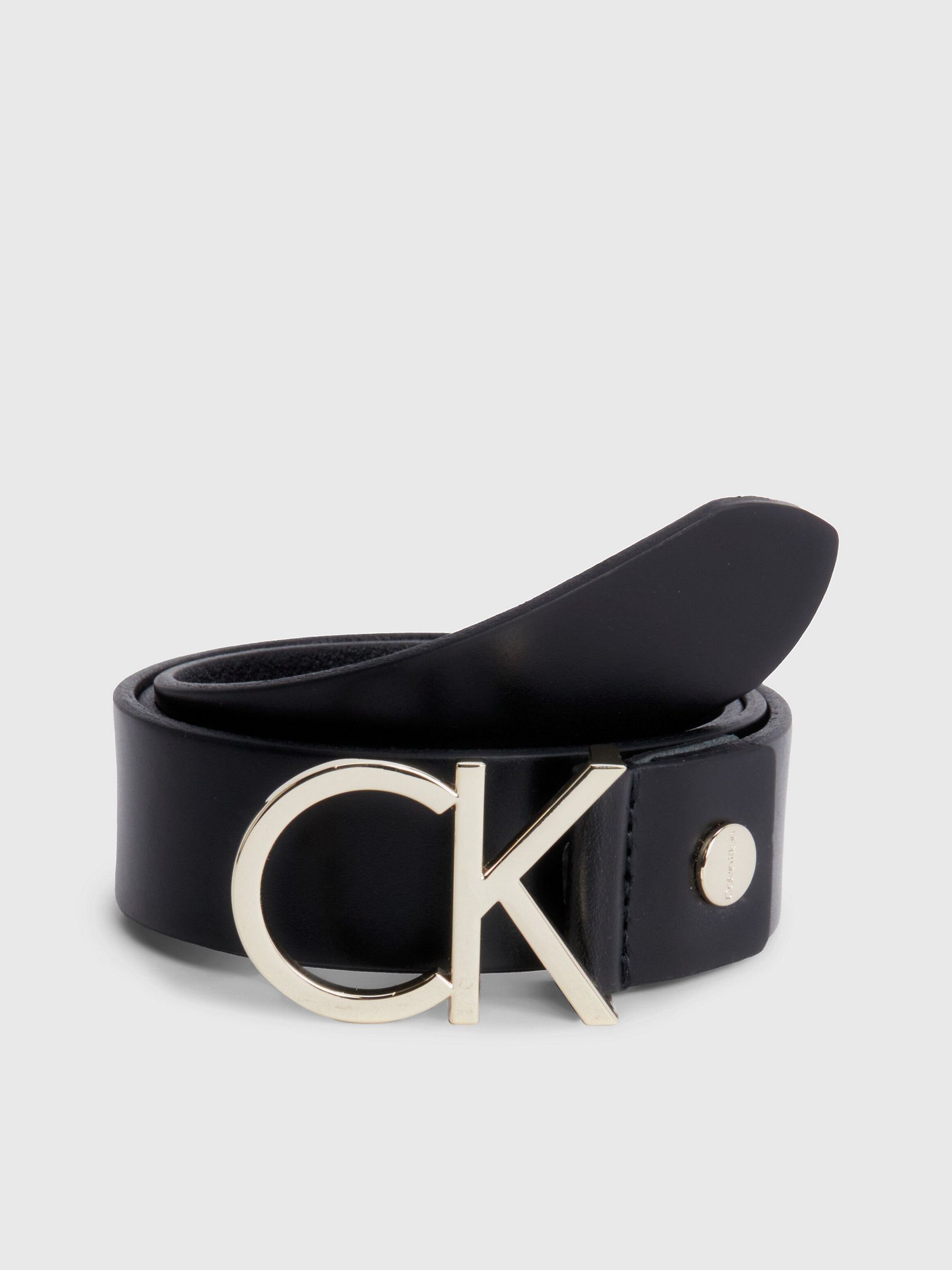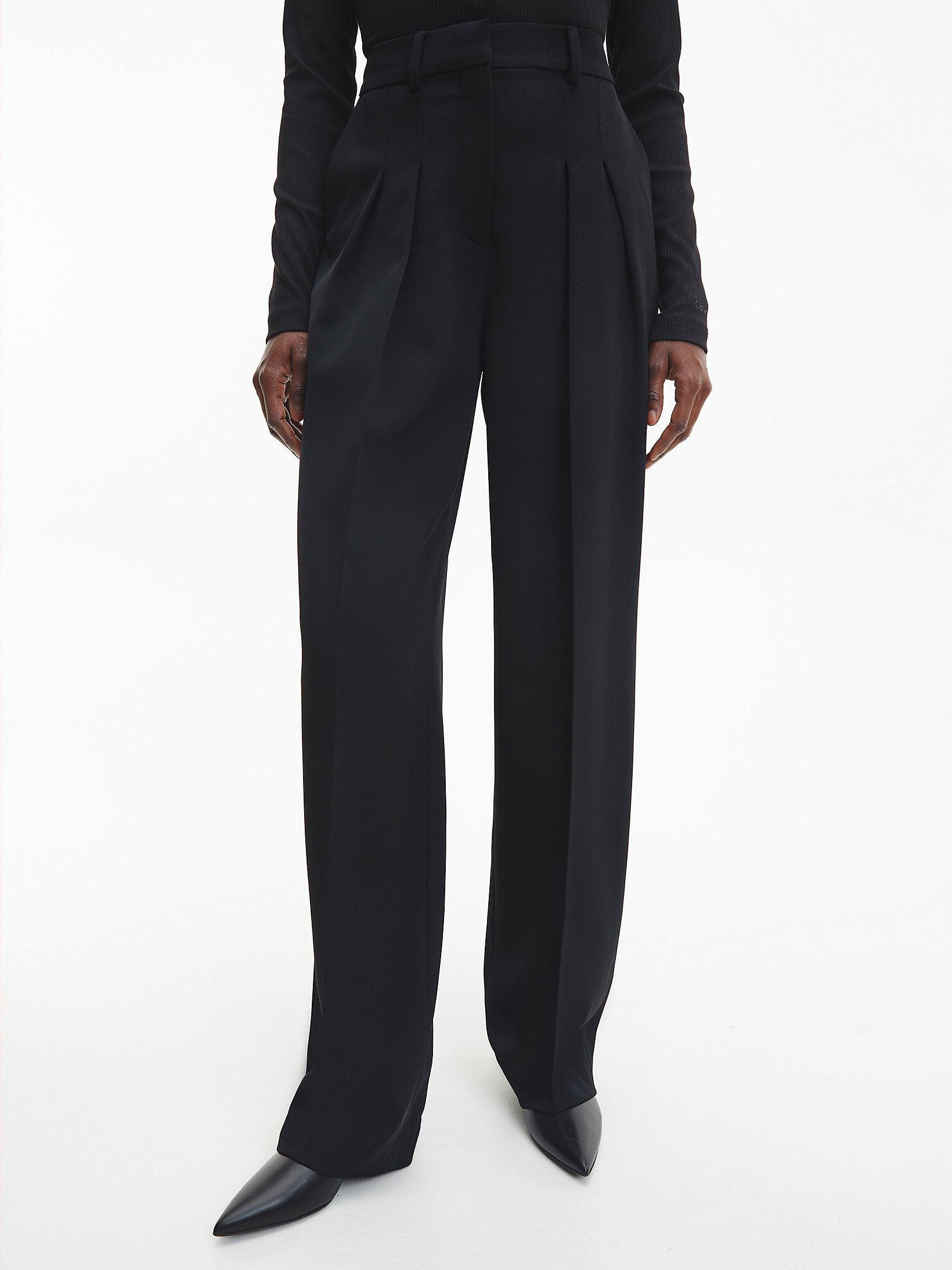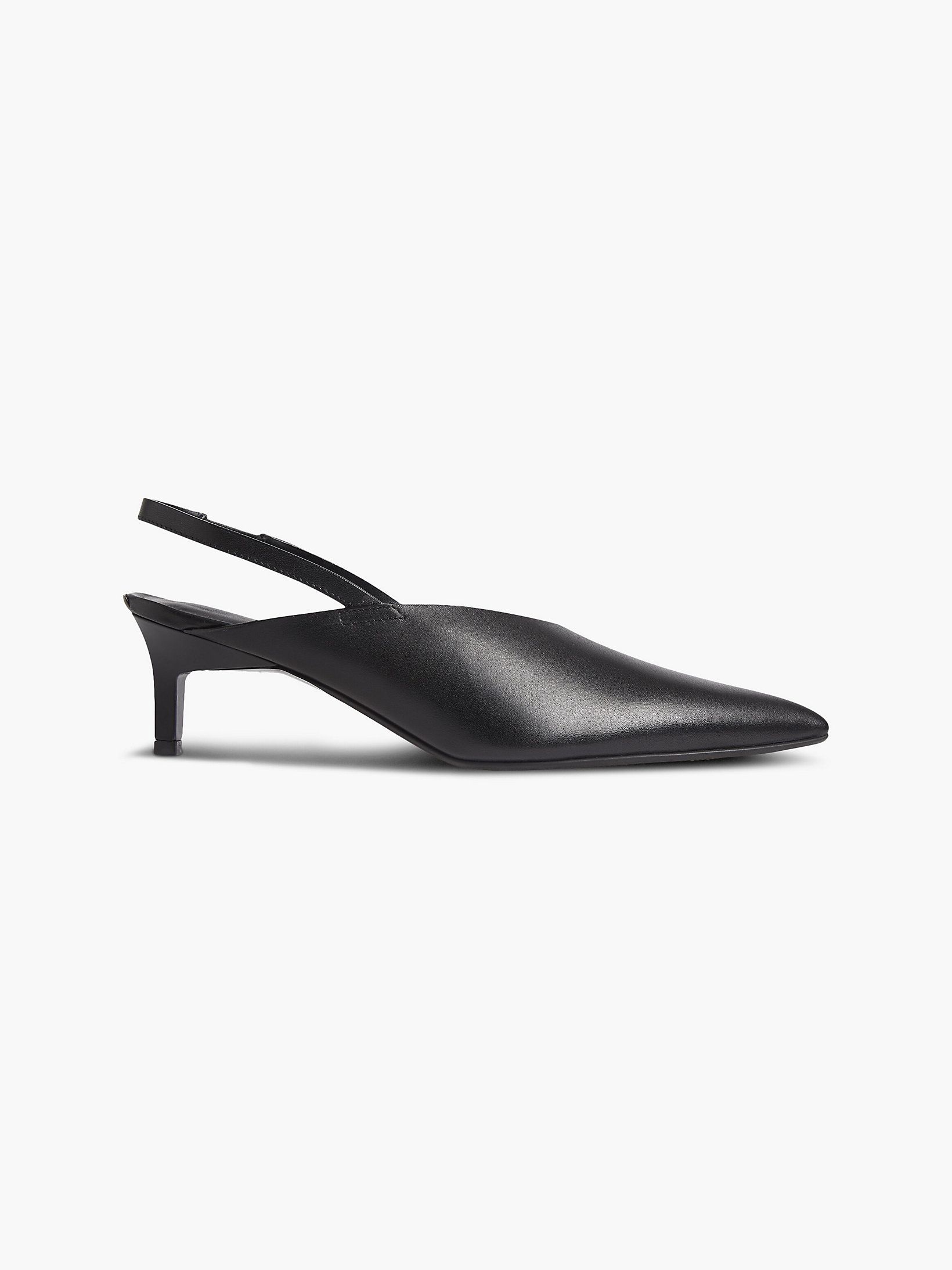 Before my store visit, I'd already heard murmurs across the industry about how good Calvin Klein's new oversized trench coat was. Of course, I had to try it for myself. And while I was in the store, so many other women came in and made a beeline for this classic piece. Yes, it's oversized, and I even went a couple of sizes down so that it didn't completely swamp me (the downside of being petite). But if you've been searching for a modern version of this spring staple that feels expensive and directional in order to elevate your T-shirt-and-jeans outfits, look no further.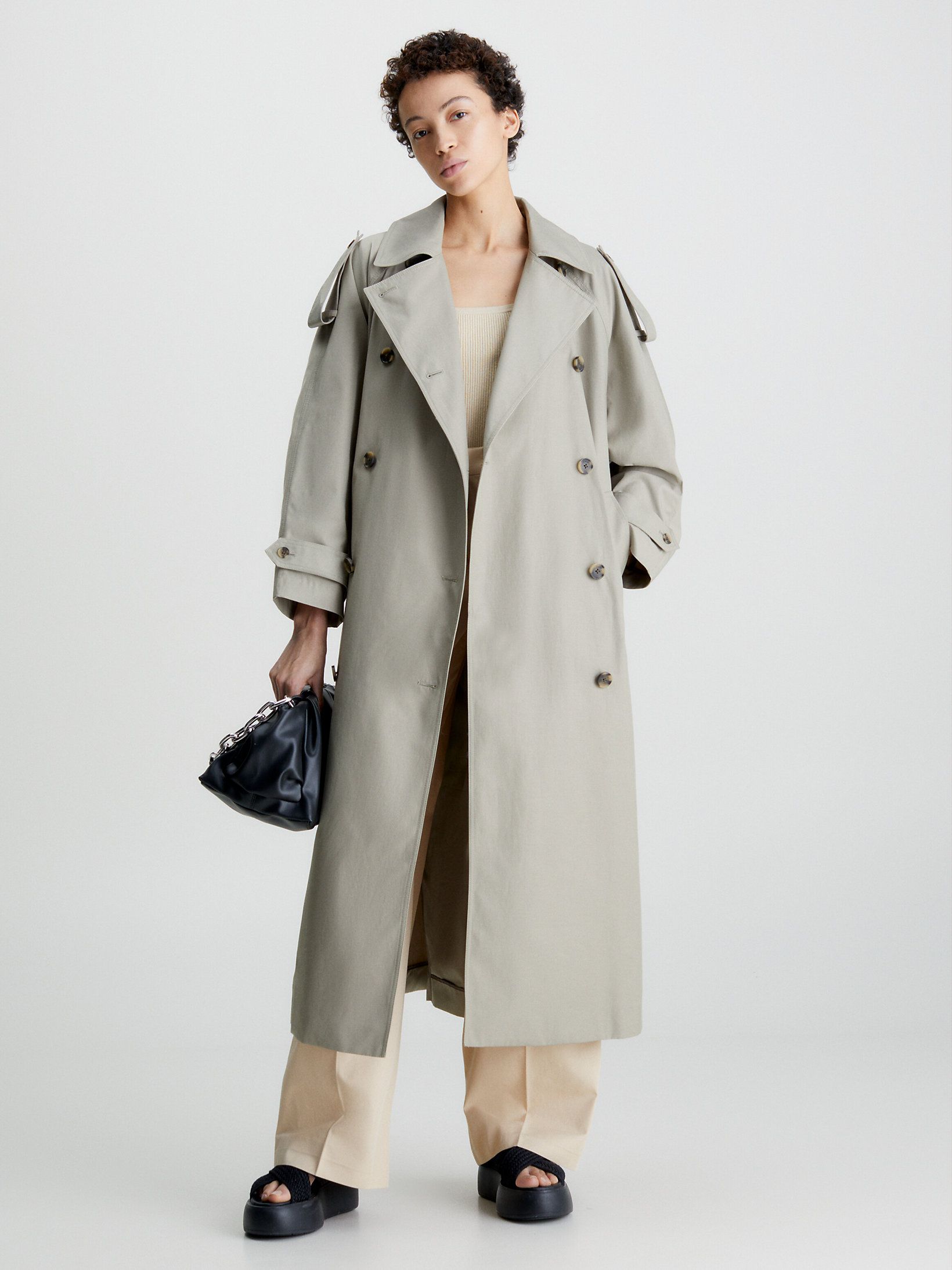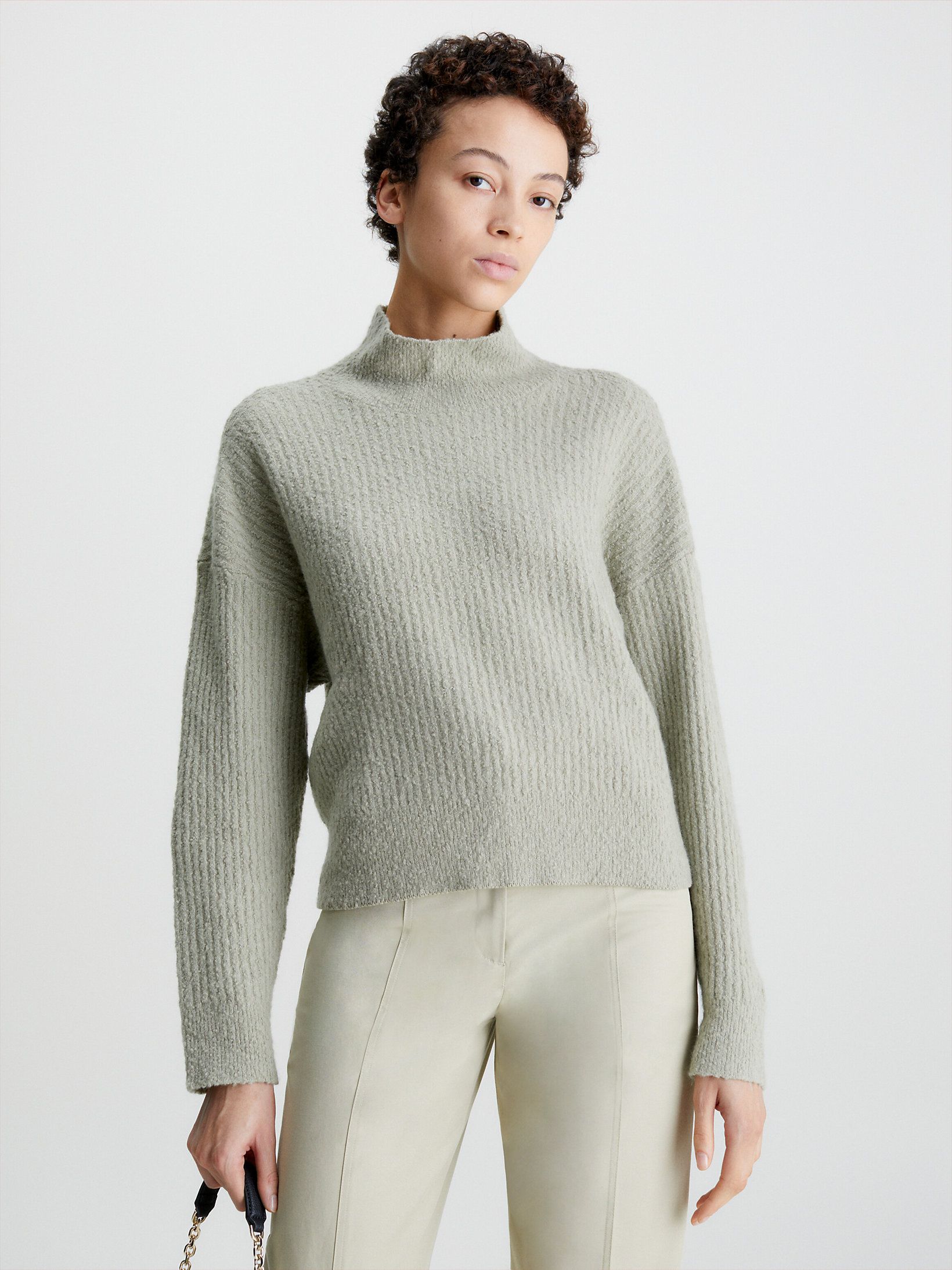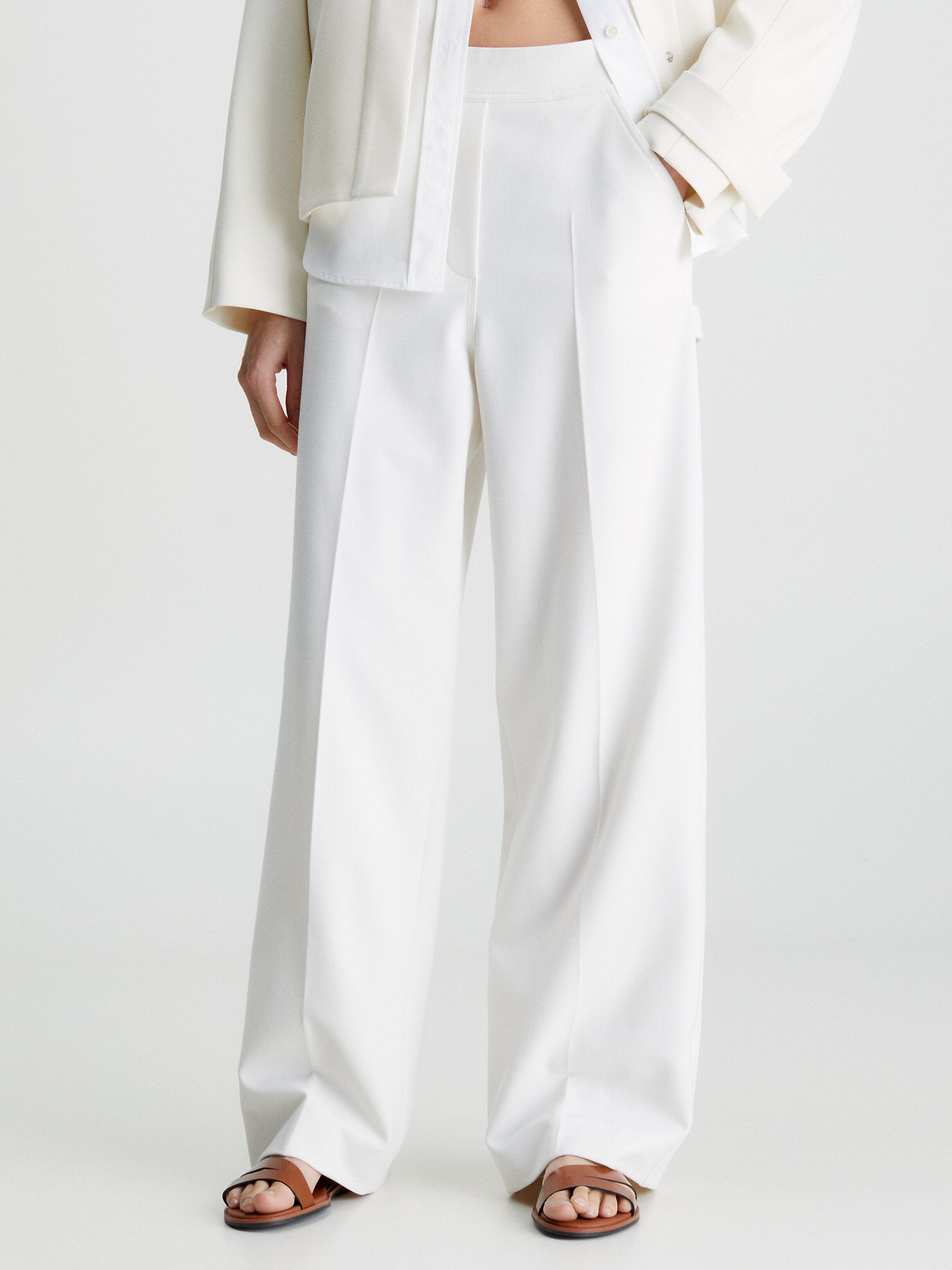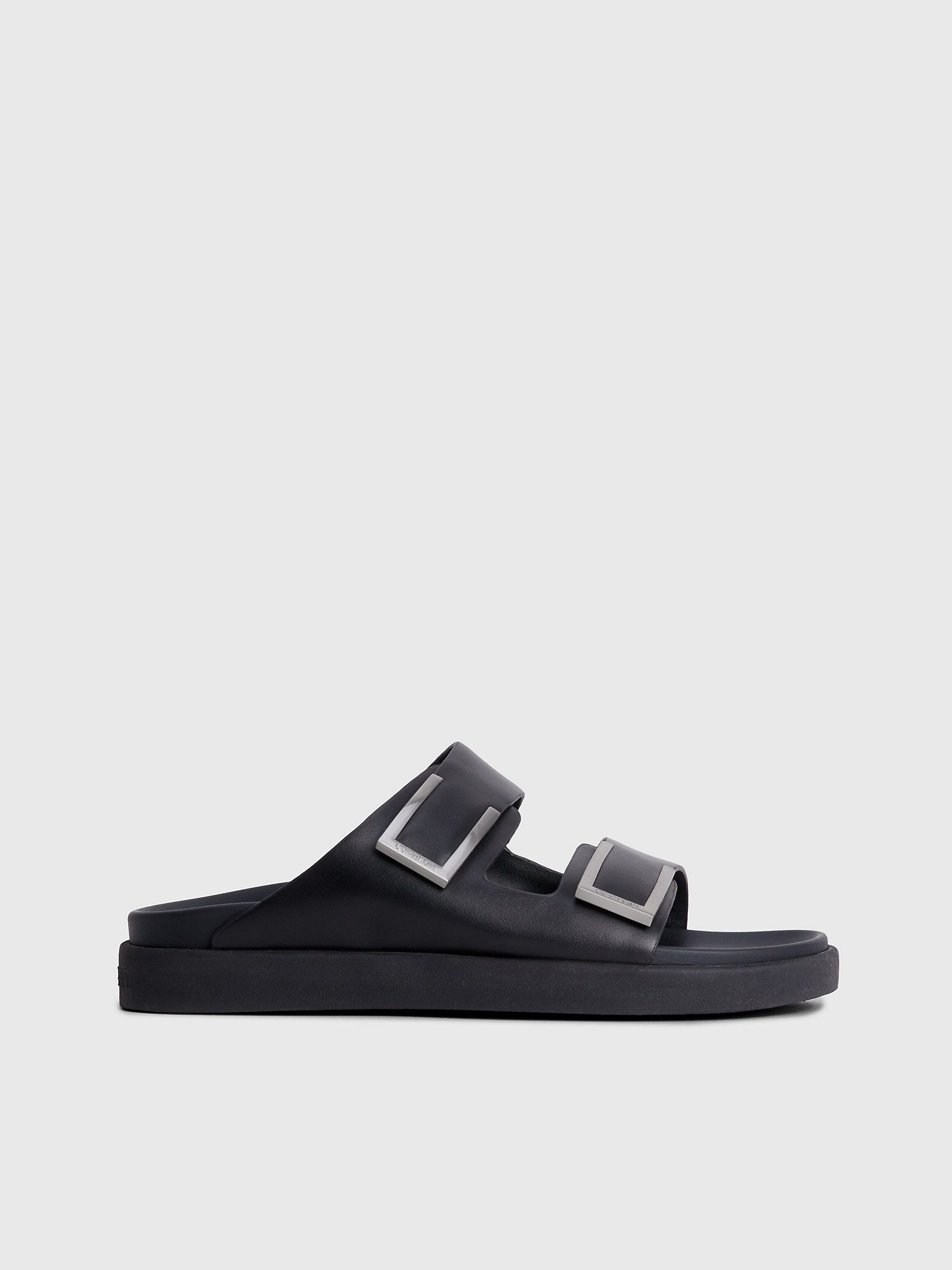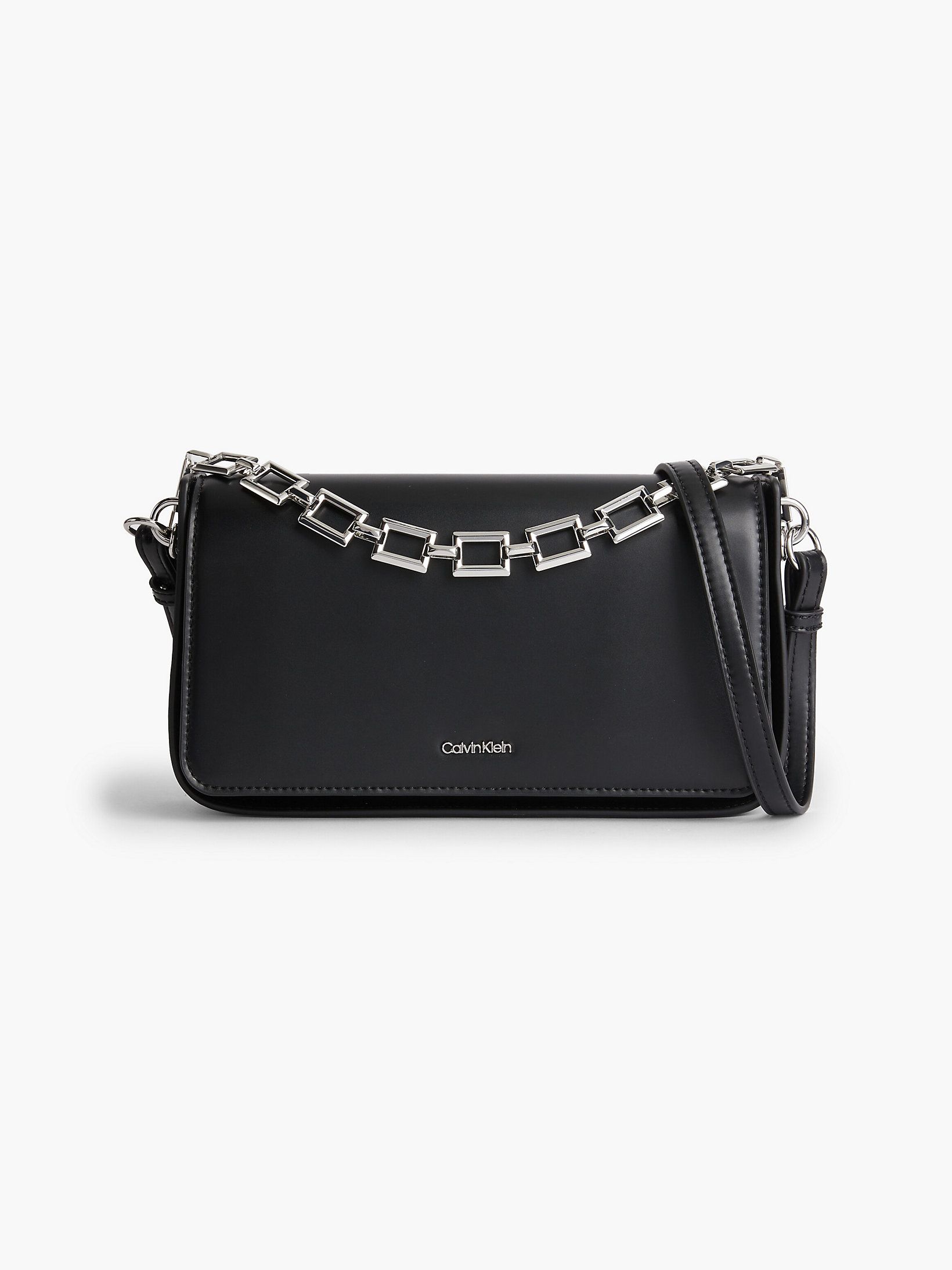 I couldn't try on Calvin Klein's collection without a nod to the '90s, especially when it's such a huge trend and looks to be going absolutely nowhere. Cargo pants may be all over the high street (and runways) right now, but I love these trousers that feel like a subtler, more sophisticated take on the trend. Running with the theme, I paired them with this buttery-soft, cropped leather jacket, which is so luxe I wouldn't have been surprised to find another zero on end of the price. It fits quite small, so I sized up here to keep it a little slouchier on the shoulders and then added this architectural shoulder bag that caught my eye the moment I walked into the store.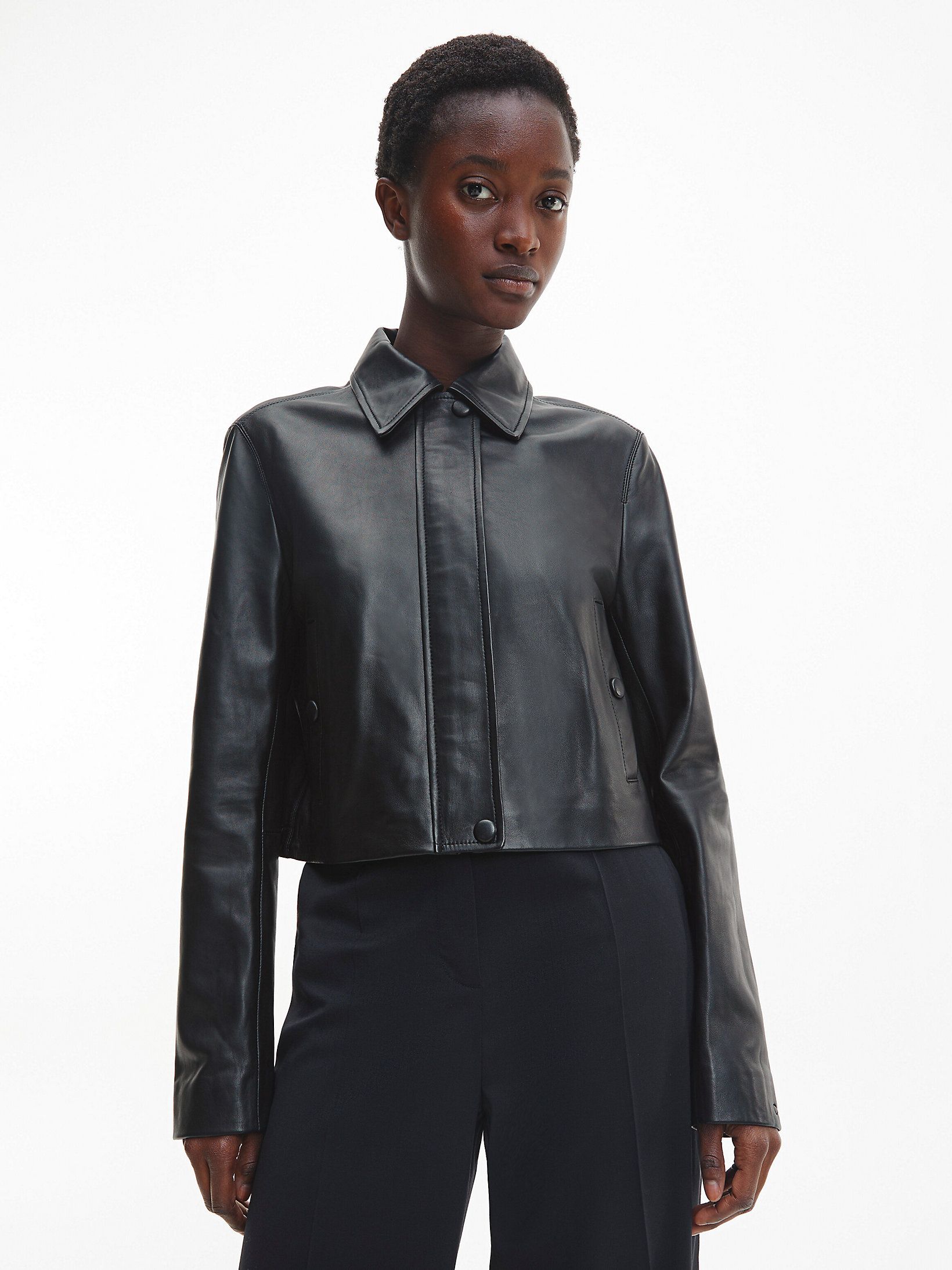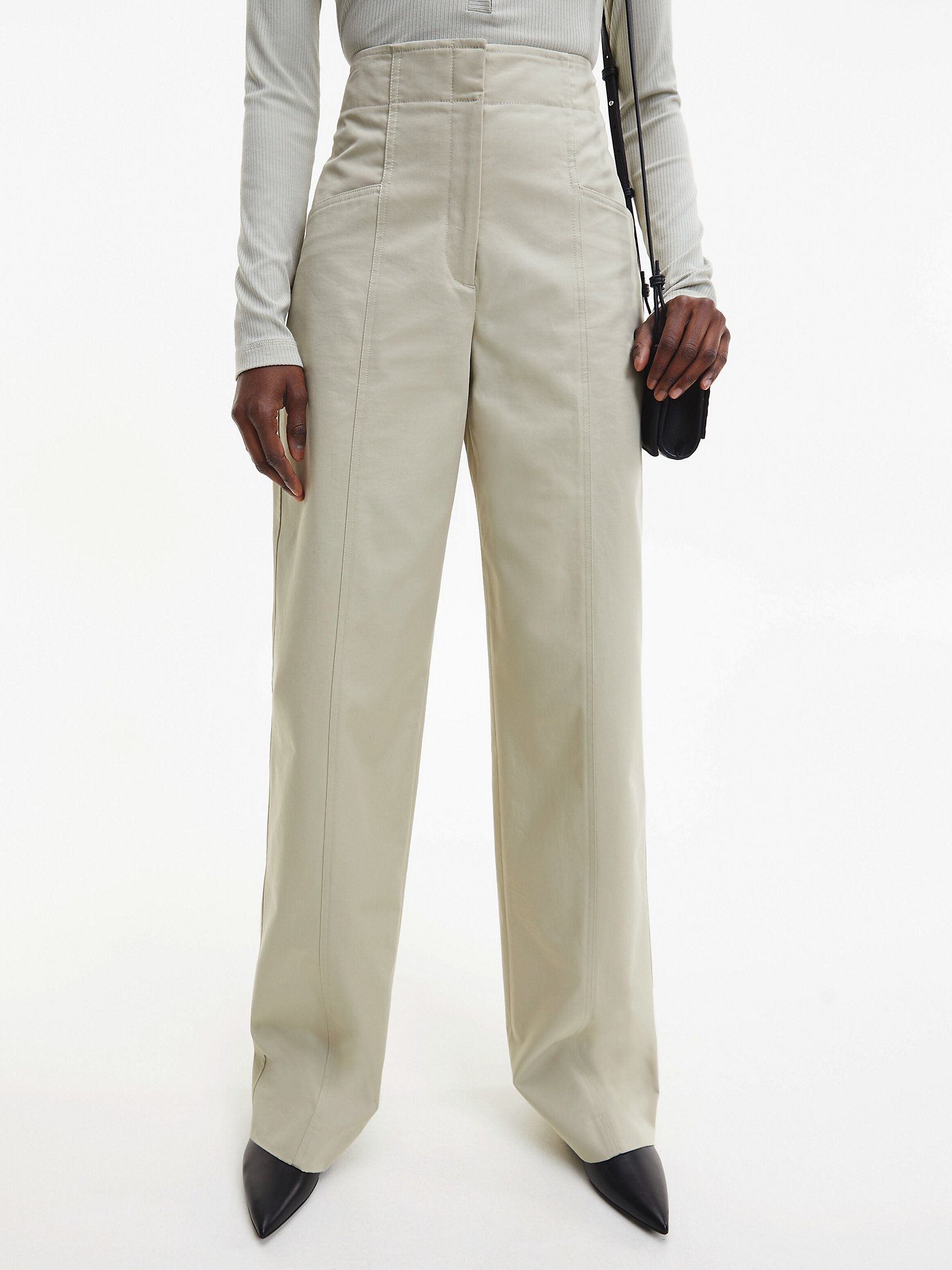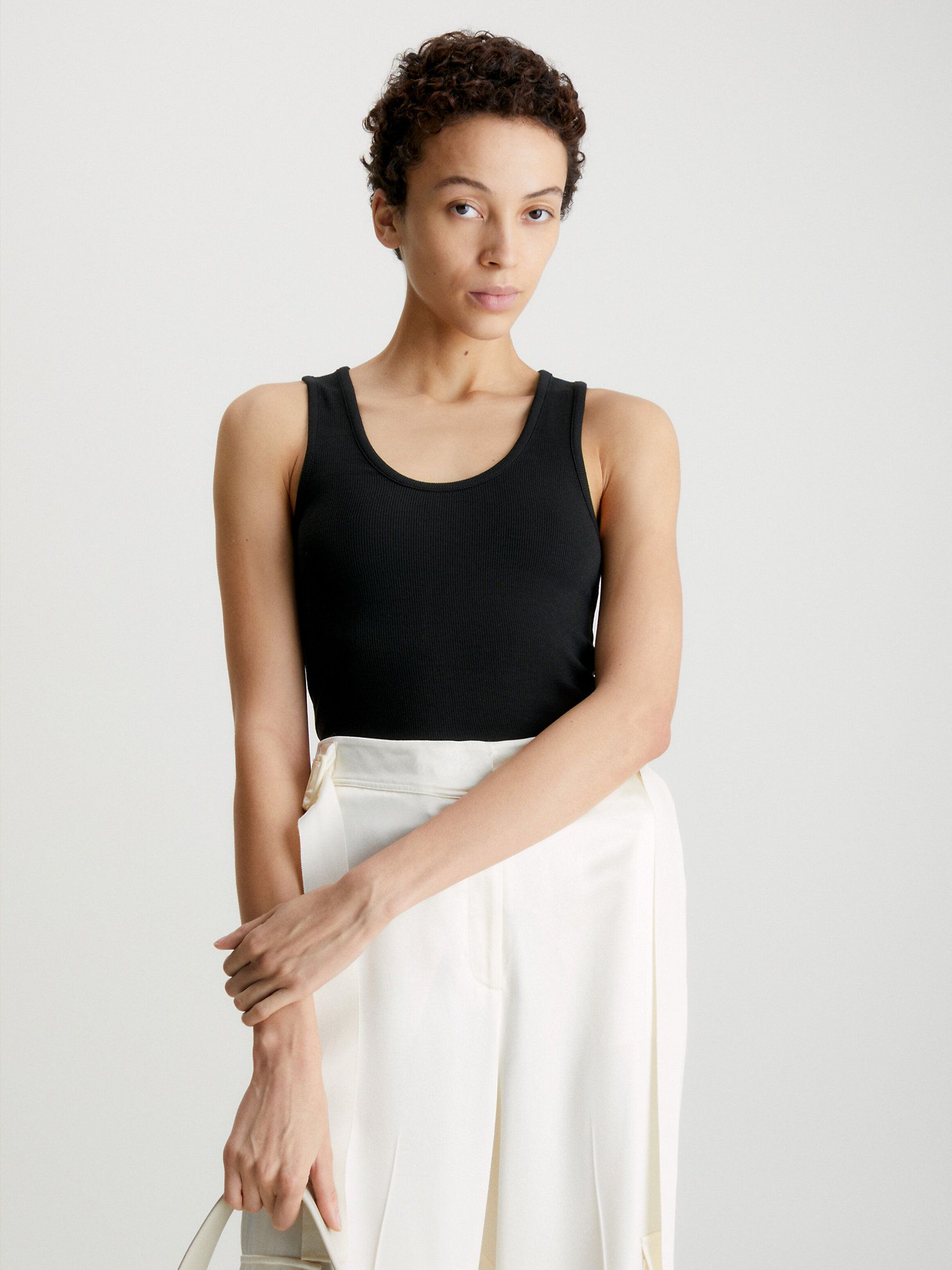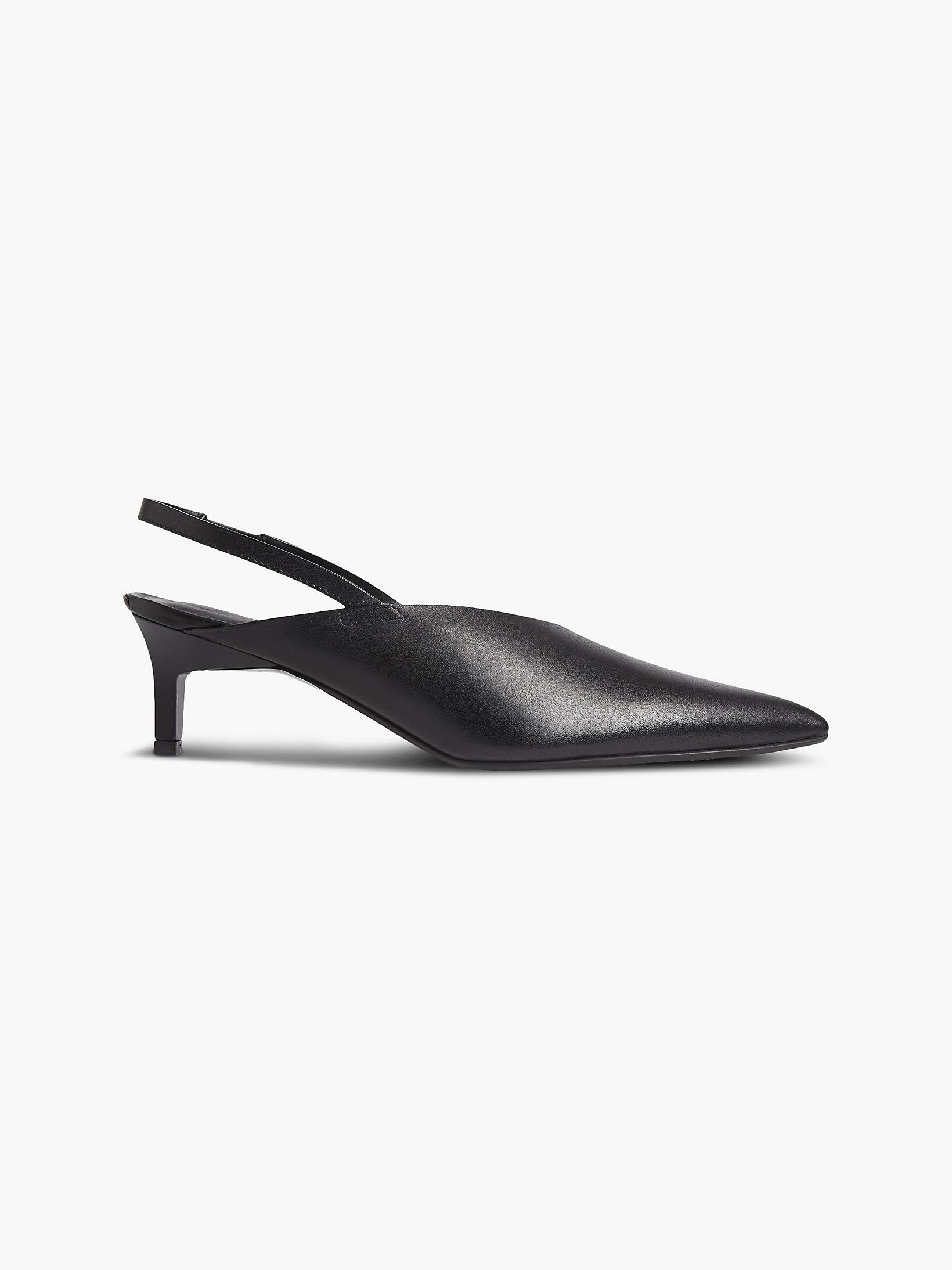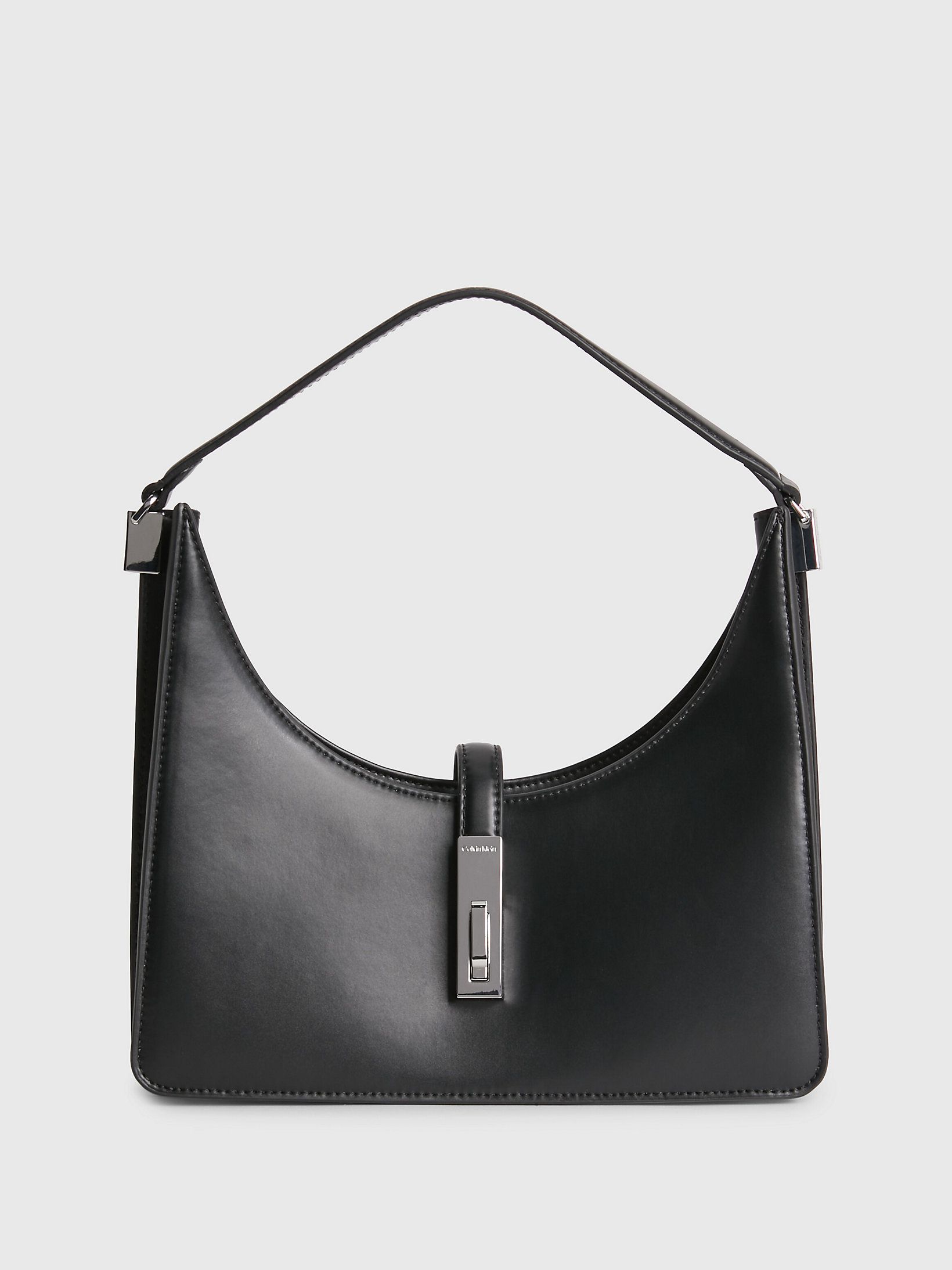 I'm a self-confessed dress avoider, so it's unusual for me to really love an outfit that doesn't involve trousers. However, there's no denying how versatile and useful a great ribbed-knit dress is in a capsule wardrobe. So for the sake of the piece (and for all you dress people out there), I thought I would try this style on to see what I thought. Honestly, I surprised myself with how much I liked it, and I may or may not have been convinced by the ease of throwing on a single item in the morning and having a perfectly formed outfit. It felt feminine but with an edge, and I could see myself wearing it so much with these chunky (read: extremely comfortable) sandals in spring or with knee-high boots in autumn and winter—surely the sign of a capsule wardrobe essential.