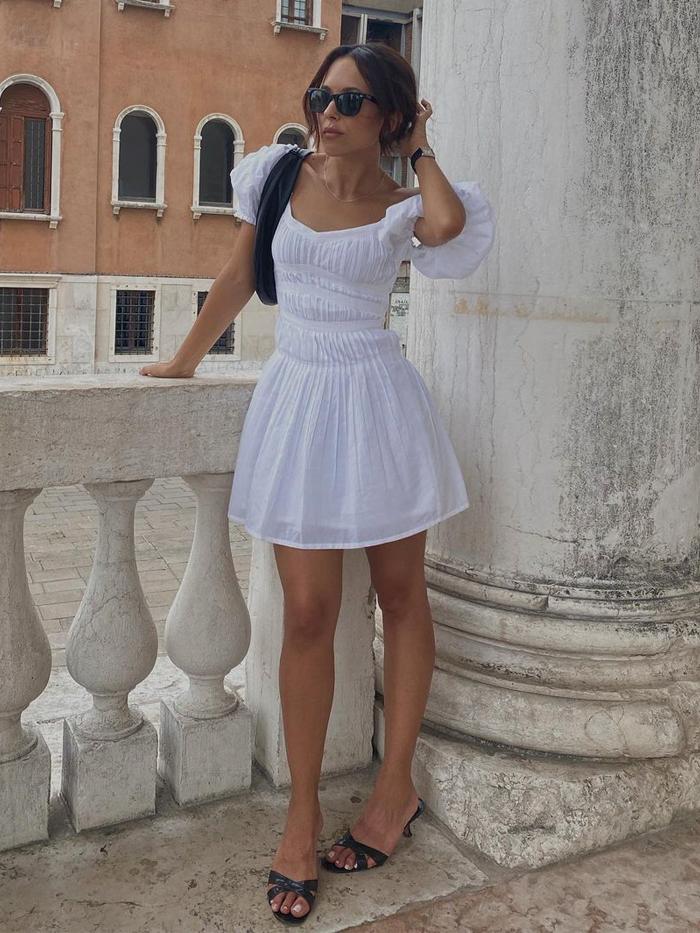 Just like any other shoe style in your wardrobe, a pair of sandals must work hard with items you already own. Of course, there is room in every footwear collection for more directional pairs—think bright colours and standout finishes and embellishments—but get the basics right and when it comes to deciding which shoes to wear with an outfit, you'll never struggle.
Now that things have begun heating up as far as the weather is concerned, sandals are all I want to wear right now. The thing is, my core pairs have now seen about five summers worth of wear, and some could do with replacing. Anything I buy needs to have a solid cost-per-wear ratio, so I was keen to see which sandal colours would go with everything I already own. No small feat, I know, but would you believe I found six shades worth their weight in versatility?
Below is an edit of the most classic sandal colours you could buy into this season. Chances are some (if not all) will already lurk on your shoe rack but don't always get the appreciation they deserve in contrast to their flashy counterparts. It's time to right that wrong—behold, six sandal colours that go with everything, no question.