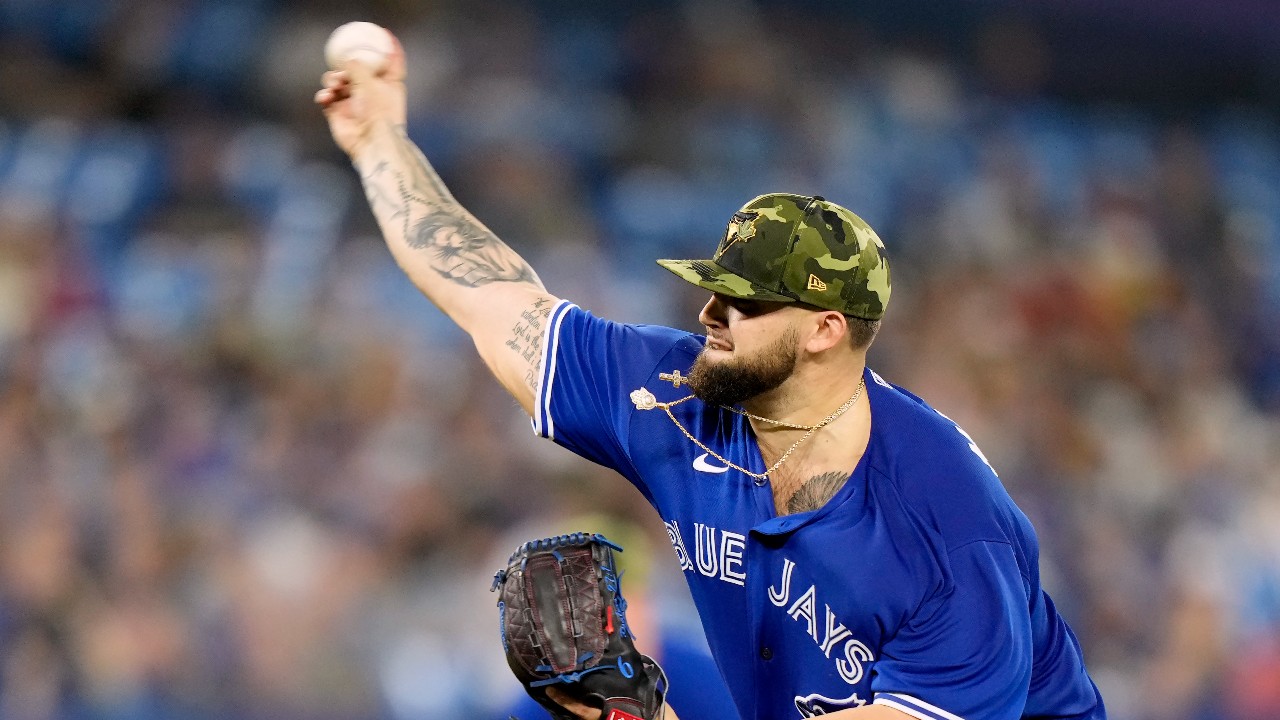 Alek Manoah had just pitched eight innings of one-run ball against the Cincinnati Reds when he came into the Toronto Blue Jays dugout and was met by manager Charlie Montoyo, who extended his hand.
The problem? Manoah was not interested in shaking his manager's hand on Saturday. He wasn't willing to accept the congratulations or concede that his outing was done.
He pulled his hand away and began to state his case to stay in and get the complete-game victory.
In the end, Manoah came out, but not before pleading with both pitching coach Pete Walker and Montoyo to go back out. Various Blue Jays teammates consoled Manoah, who threw just 83 pitches, as closer Jordan Romano came in to strike out the side as the Jays won 3-1.
"I think (Montoyo) understands how competitive I am," said Manoah (5-1), who struck out four. "Me as a competitor, I'm just doing my job. It's not every day you get to go do something like that.
"But we've got the best closer in baseball. He's doing his job and protecting me and we'll keep moving forward."
Montoyo loved seeing Manoah's passion — even if it was directed at him.
"I love the kid," he said. "It could be in the fifth, sixth, seventh, eighth, whenever, he never wants to come out and that's why he's so good."
Manoah allowed just one run on seven hits and one walk. He is now 5-1 on the year with a 1.62 ERA.
Marcus Stroman had the most recent nine-inning complete game for the Blue Jays in April 2017.