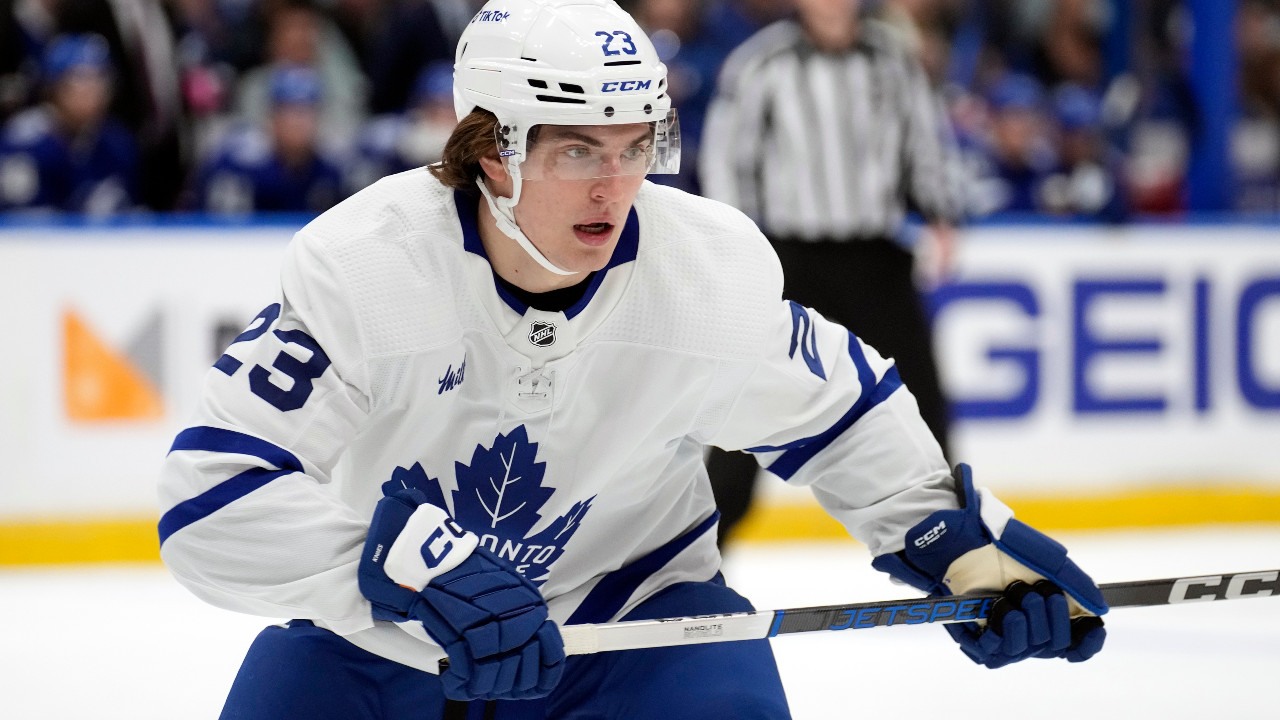 TORONTO — The opening of training camp in the southwest corner of Toronto has begun to take on a Groundhog Day quality.
For the eighth consecutive autumn, the city's springtime hopes will begin anew with the same core players: Auston Matthews, Mitchell Marner, William Nylander and Morgan Rielly.
Captain John Tavares is set to play his sixth season for his hometown. Head coach Sheldon Keefe, mercifully freed of the lame-duck tag with a new deal, charges into Year 5.
So, what's the hook? What makes this September any different?
Well, the Maple Leafs have a new general manager and a pair of new assistant coaches — all of whom arrive with more big-league experience than their predecessors — and a fresh mandate to be a notch nastier to play against. Hence, the one-year bets on loud additions Tyler Bertuzzi, Max Domi and Ryan Reaves.
The run-it-back Leafs will also arrive to face Wednesday's medicals and microphones with a playoff series victory to build upon. Baby steps.
True, the jury on this familiar-but-modified version of the club won't cast its verdict for another seven (eight? nine?!) months, but starting this week, we'll get a peek at how the fringe pieces of yet another Stanley Cup hopeful fit together.
Salary cap space: minus–$13.26 million
GM: Brad Treliving
Head coach: Sheldon Keefe
Assistant coaches: Guy Boucher, Dean Chynoweth, Manny Malhotra, Mike Van Ryn, Curtis Sanford (goaltending)
Unsigned players: None
Key additions: Tyler Bertuzzi, John Klingberg, Max Domi, Ryan Reaves, Martin Jones, Dylan Gambrell
PTOs: Noah Gregor
CAMP BATTLES
• First-line left wing: Gut instinct and the size of his contract lead us to believe Bertuzzi is the optimal candidate to flank with Matthews and Marner, but depending on how Keefe wishes to balance his lines, Domi and Knies are intriguing options. Let the chemistry experiment commence.
• Fourth-line centre: Armed with a three-year contract, Reaves is a lock at fourth-line right wing. But how the remainder of that bottom unit shapes up is a bit of a mystery. Sam Lafferty should have the upper hand on one spot, leaving a large group of hopefuls to battle it out for 12th-forward status.
Aging prospects Pontus Holmberg, Nick Robertson and Alex Steeves are waivers-exempt and thus at a disadvantage. Free-agent depth pickup Gambrell, 27, and PTO Gregor, 25, arrive with more NHL experience and a bottom-six mindset. The late-blooming Bobby McMann is in the mix as well and should be motivated. Some healthy competition here.
• Sixth/seventh defenceman: While the top six blueliners seem set, how they're configured and deployed will be of interest. Depth defencemen Simon Benoit and Conor Timmins are longshots to make the lineup and, barring injury, could start their season as Marlies.
• Backup goalie: For now, Ilya Samsonov starts, and Joseph Woll backs up. But Jones's willingness to accept a cap-friendly $875,000 deal keeps him in the mix should injury strike or Treliving get nervous about losing a Leafs goalie to waivers (remember Aaron Dell? Curtis McElhinney? Calvin Pickard? Harri Sateri?) and opt to carry three.
ONE PRESSING QUESTION: So … what's the deal with William Nylander?
We believe Nylander when he says he loves Toronto and would prefer to remain a long-term Leaf.
We believe Treliving when he says that he will keep grinding away at a contract extension for one of the most intriguing and talented members of 2024's UFA class.
And we believe the uncertainty, the talk-radio chatter, and the fan base's curiosity surrounding Willy Styles' future won't disappear until this file is settled.
Does Nylander re-sign in-season? (And if so, at what cost?) Is Treliving content to roll out a 40-goal man at a club-friendly $6.9 million and risk a Johnny Gaudreau-esque summertime walkaway? Or will the Maple Leafs do what they have not seriously entertained to this point and break up the band via blockbuster trade?
Although the Nylander question may not be answered at camp, it will certainly loom large — an elephant in the room, if the elephant had gorgeous hair.
PROJECTED LINEUP
Tyler Bertuzzi – Auston Matthews – Mitchell Marner
Max Domi – John Tavares – William Nylander
Matthew Knies – David Kämpf – Calle Järnkrok
Sam Lafferty – Noah Gregor – Ryan Reaves
Morgan Rielly – T.J. Brodie
Jake McCabe – John Klingberg
Mark Giordano – Timothy Liljegren
Ilya Samsonov
Joseph Woll