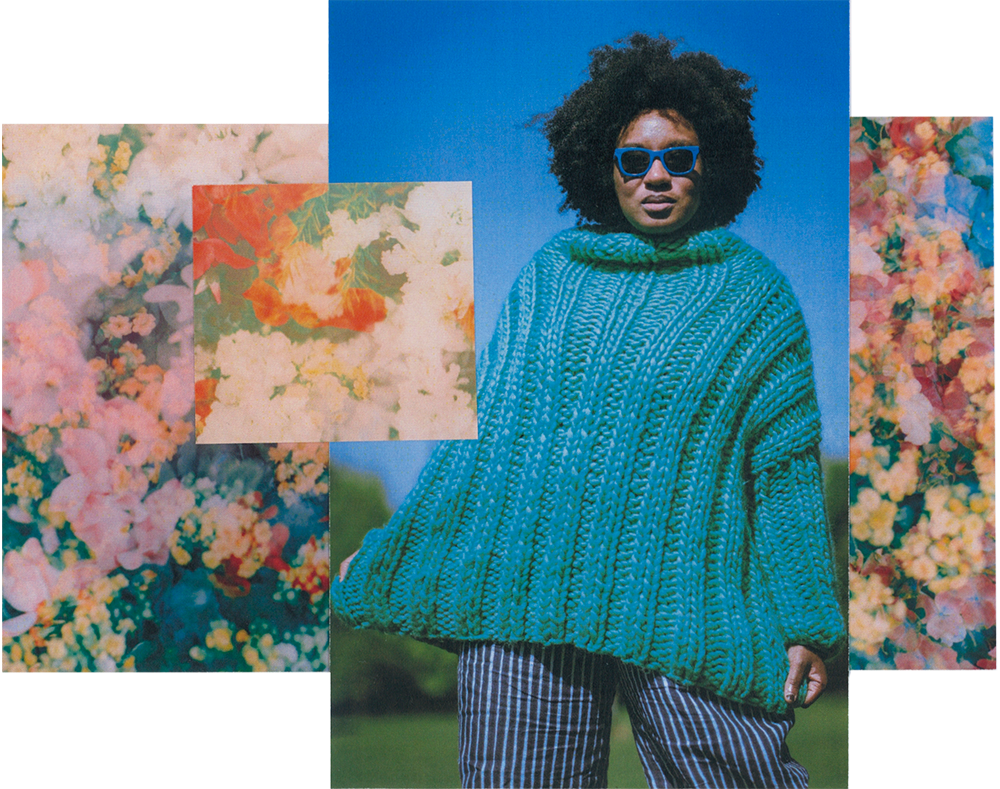 It's time to wake up. On Global Day of Climate Action, VICE Media Group is solely telling stories about our current climate crisis. Click here to meet young climate leaders from around the globe and learn how you can take action.
As demand for sustainable fashion grows, so does the need to navigate its myths. Misleading information is everywhere, from corporate greenwashing to the notion that all women are empowered by eco-conscious choices. One of the most prevailing and dangerous misconceptions about green fashion is that it's a movement conceived by the West and led by white people. Sustainable fashion has let down people of color time and time again, whether through spotlighting majority-white representatives, favoring Western branding as the prevailing and acceptable aesthetic, or absorbing the capitalist notion that it's a lifestyle to buy your way into.
With strong historical, spiritual, and ancestral relationships with the regenerative power of the Earth, many communities of color were living sustainably long before corporations sold it back to the masses as the neoliberal ideology we know today. The fashion industry also operates under colonialist ideas — the extraction and exploitation of resources, whether materials or labor, for infinite gain — meaning the communities who make the industry tick are often the very same communities being abused. There are the garment workers whose rights are ignored in warped and precarious fast-fashion production lines; the makers and craftspeople whose work is stolen by brands with more visibility; the activists whose ideas are taken without credit and popularized by the West; and the non-Western countries which are used as dumping grounds for cast-off clothing. The colonial powers at play are as sinister as they are far-reaching. As environmental educator Dominique Drakeford says, people of color are "the vanguards of the sustainability movements whose voices and work has been omitted and often weaponized."
Change is long overdue. Here, we celebrate 15 activists, brand founders, educators, consultants, and thought-leaders — by no means an exhaustive list — whose work and leadership in caring for the planet and its people is benefiting us all. It's time to learn, unlearn, and take action.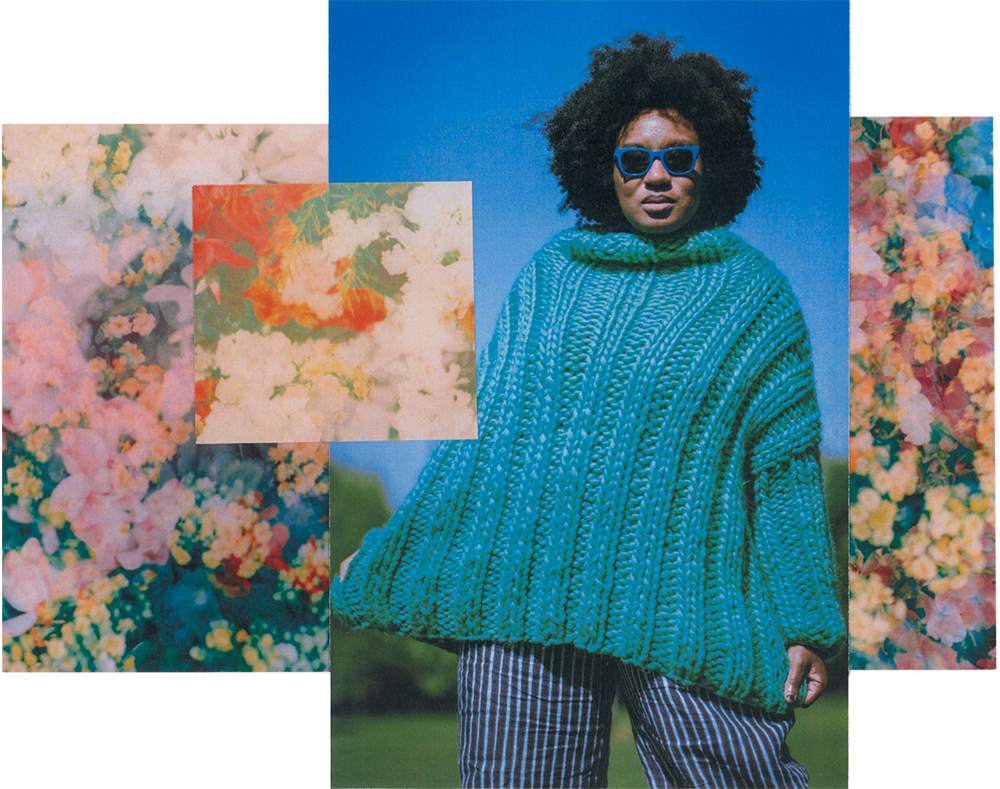 London-based American writer, consultant, activist, and personal stylist Aja Barber has long fought for the idea that fashion is best when it's sustainable and inclusive. Her 208k Instagram followers are treated to outfit shots highlighting the joy of repeat-wear looks — the antithesis of the "one and done" mentality — plus a generous education unpacking everything from brand accountability to the importance of personal boundaries online. We've invested in her Patreon, too, where you'll learn even more from Barber's clarity and insights on intersectionality in the industry, plus find her podcast, brand, and article recommendations. Keep an eye out for the relaunch of her size-inclusive line with London-based label Lora Gene next spring, too.
"I had always wanted to work in the industry but found myself on the outside looking in because of privilege and race. I was participating in fast fashion but it felt sinister and I couldn't put my finger on why. Once I went down the rabbit hole and saw the way it harmed the planet and marginalized people, there was no going back. The biggest misconception about sustainable fashion is that it's always very expensive. Yes, the price of clothing should be higher — a $25 dress isn't fair to the garment worker, ever — but if you're shopping secondhand, you're shopping sustainably. You can find brands on Etsy whose prices rival more upmarket fast fashion. It requires energy to make the switch, but it's more satisfying and I spend less because I'm not buying something every month anymore. It takes many tries before you fully move away from fast fashion — that's okay! Give yourself a little grace because the journey is long. Finding your own personal style is really key as you'll make fewer mistakes in the things you buy. Stay out of the stores you're trying to get away from and unsubscribe from all the emails that tempt you. I want sustainable makers and brands to start prioritizing being size-inclusive. If our movement doesn't include everybody, it's not a progressive movement."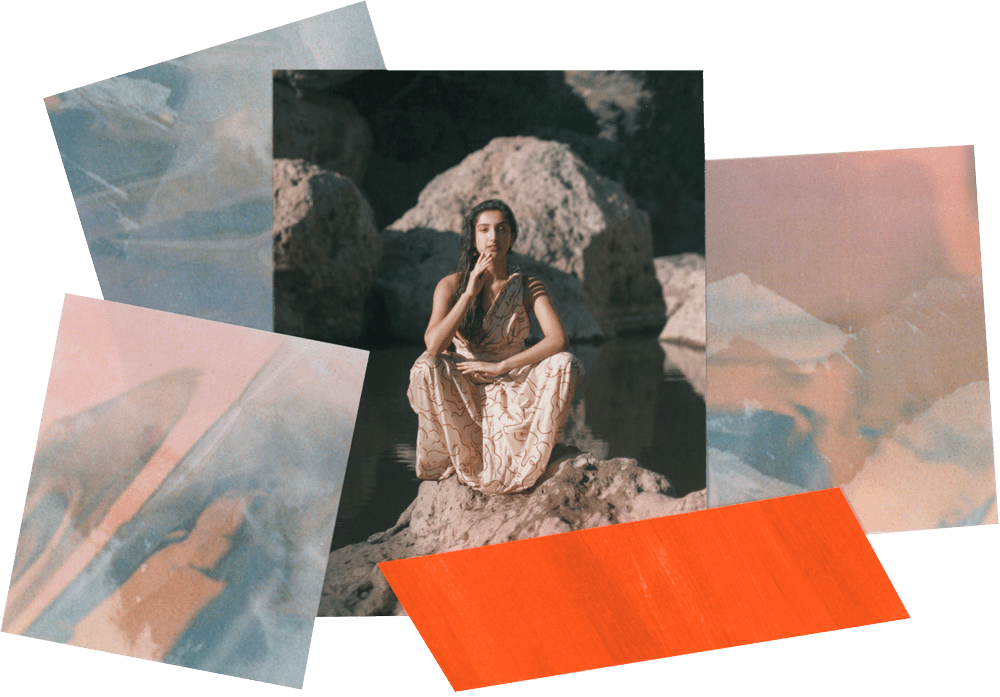 After learning about 2013's Rana Plaza factory collapse, LA-based journalist, content creator, public speaker, and consultant Aditi Mayer began exploring the intersections of style, sustainability, and climate justice through her blog ADIMAY. Her responsible, inclusive, and thoughtful storytelling and her capacity to dissect topics like decolonization, environmental equity, and the exploitation of finite resources through analytical but accessible approaches have earned Mayer an engaged following both on and off social media, and stretching beyond sustainability spaces. Recently named a National Geographic Digital Storytelling Fellow, next year, Mayer will spend 12 months in India documenting the environmental impact of the country's fashion supply chain.
"Fashion became a vehicle for me to understand larger systems of oppression and histories of colonization, and how those legacies tie into our unsustainable systems today. When I first entered this world, topics of race were always undermined and seen as distractions to the movement, when in reality, identity is key in how we engage with it: BIPOC [Black, Indigenous and people of color] communities are disproportionately affected by issues of social and environmental justice globally. I quickly learned that the sustainable fashion movement was homogeneously led by well-off white women, where the presence of women of color was often tied to their labor. Conscious consumerism is important, but sustainability has been led by the Western world and rebranded, reintroduced, and recontextualized as a consumer act, one limited to those who can afford it. I'd love to see more conversations about the sheer scale at which certain companies produce. I've written about the idea that colonial practice is rooted in the extraction and exploitation of finite resources as the means for infinite capital gain, and I'm fascinated by degrowth; it doesn't necessarily mean the end of business as we know it but rather a reimagination that produces within our planetary and humanly bounds, and makes longevity and circularity a key part of the business model."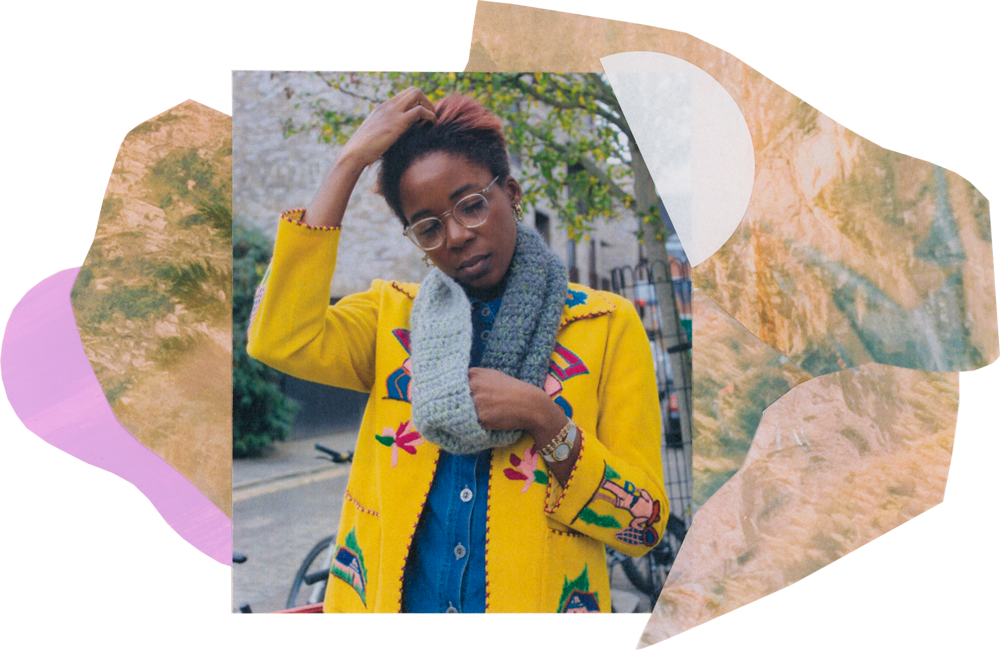 Designer and London College of Fashion alumnus Comet Chukura cut her teeth at established labels like Preen and Michiko Koshino. Seeking autonomy and a more environmentally conscious purpose, she then founded her own brand Glow. Creating reflective knitted accessories like beanies and scarves — a boon for cyclists everywhere — and bridging the gap between functionality and aesthetics, Glow's mission is sustainability, activity, and high visibility while honoring craftswomen over profit. Partnering with women's groups and charities, Glow's cool and cozy pieces are hand-crocheted by skilled BAMER (Black, Asian, minority ethnic, and refugee) women from low socioeconomic backgrounds who are paid their area's Living Wage. With a few collaborations on the horizon, we're particularly excited for Glow's partnership with eco-conscious designer Christopher Raeburn, dropping in November.
"When I interned in fashion, doe-eyed, straight out of university, I created sample after sample, rehashing collections each season, but it didn't feel innovative. [It felt] hollow. It suddenly all seemed so wasteful and it dawned on me that we were part of the problem. My style is imperative to me and as a London-based cyclist, I struggled to find well-designed, high-visibility fashion that was sustainable or ethically made. With Glow, I wanted to create a unicorn of a brand. With no one to answer to, being a founder and my own boss was the ultimate expression of my creative freedom and gave me the opportunity to make my way in fashion without having to jump through hoops. There's a misconception that sustainable fashion is inaccessible or exclusively something that middle-class white people are able to engage with. We're only going to make a dent in its environmental impact if everyone realizes they have a stake in it. It's as simple as buying secondhand and buying less. The biggest lesson I've learned is to accept that as a small brand it's practically impossible to be 100% sustainable, so being strategic about what we can do creates the biggest change. Start small, figure out your MVP [minimum viable product]and don't try and do it all by yourself."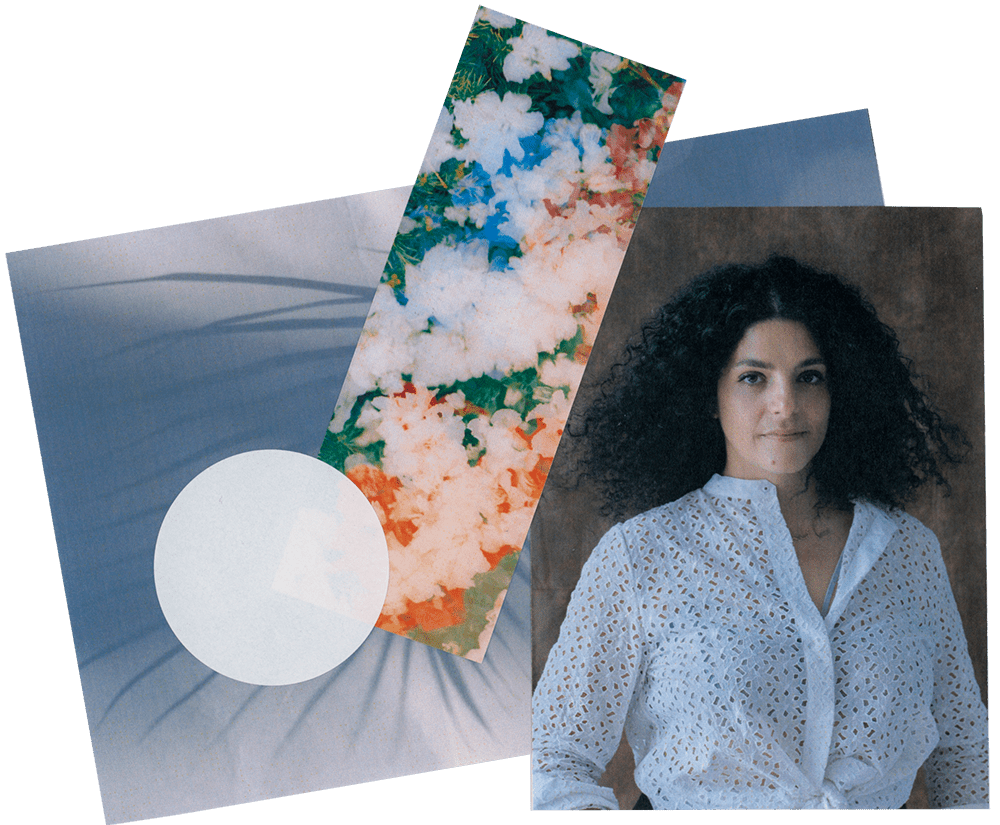 For New York-based, Lebanese-Canadian designer, writer, and advocate Céline Semaan, the experience of being born in war-torn Lebanon shaped her relationship with sustainable fashion. After witnessing firsthand war's cost to both human rights and environmental justice, in 2013 she founded Slow Factory, a nonprofit working at the intersection of climate and culture through open education, action, reports, and scientific innovation. With a focus on the fashion industry, Slow Factory explores equity-centered and science-driven solutions that benefit the planet and its people. From Open Education, an online free school exploring everything from labor and racial justice to transparency and greenwashing, to projects like Landfills as Museums, where fashion design students are taken to landfills to see where clothes go after they are used, Semaan's holistic, human-centered hub is a priceless resource for anyone looking to educate themselves on fashion's impact on every living thing.
"Using what we have, being resourceful and upcycling are ways my culture coped with the war and struggle of not having everything we need. It's been the compass in my life in approaching fashion, waste, and sustainability. The biggest misconception about sustainable fashion is that we can buy our way into it. The road nobody has ever taken is probably the one we need to explore: there isn't a quick and easy fix. The industry is a complex and toxic ecosystem that requires multilayered and intersectional solutions if we aim to resolve and create a better system that benefits people and is designed with the Earth in mind. I hope by next summer, the industry becomes completely circular, meaning not one item goes into a landfill. Wear and take care of what you have, alter your clothes, learn how to fix your garments, know a seamstress or tailor, hand wash, hang to dry, and sew back your buttons. Resell instead of donating and if you do, make sure your items are impeccable, otherwise, chances are they'll end up in a landfill. Learn, unlearn, and continue to be curious."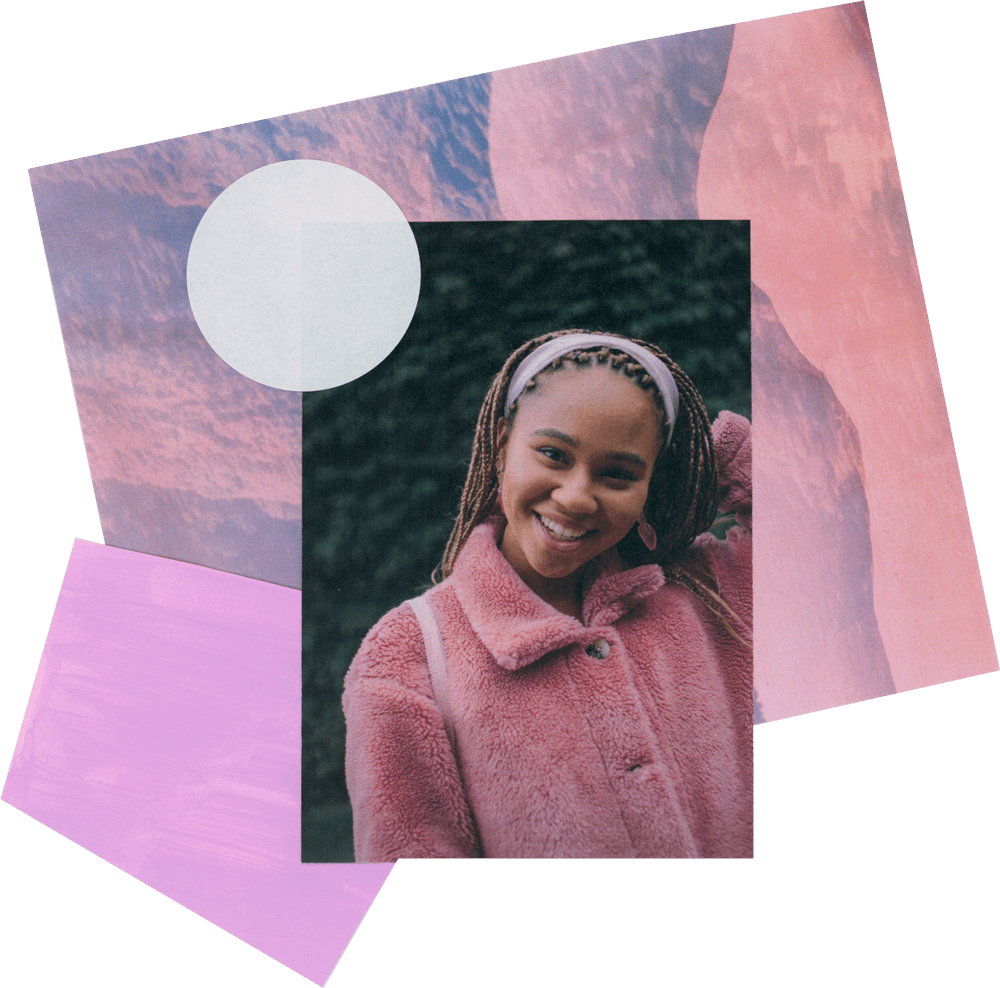 Through her work on the intersections of climate justice, antiracism, and migrant and refugee rights, Edinburgh-based medical student and activist Mikaela Loach shares her inclusive and accessible insights and advice on everything from conscious consumerism and sustainable fashion to low-impact living with her Instagram audience of 86k. Along with Jo Becker, Loach hosts The Yikes Podcast, a space to untangle the messiness of the world with the aim of finding hope, whether advocating for trans rights or dismantling the stereotype of the "angry Black woman."
"Watching The True Cost documentary kickstarted my relationship with sustainable fashion. There's a line in it talking about the clothes we wear as our 'chosen skin.' I love expressing myself through the clothes I wear but I know that my desire for expression should not cause someone else's oppression; [it should be]something that empowers and protects the maker, too. Lots of people think that to dress sustainably you need to buy the same amount of clothes from expensive ethical brands, or get rid of everything fast fashion you own — no way! The most sustainable clothes you have are the ones already in your closet and rewearing is better than buying new clothes from an ethical brand. I've learned a lot about privilege here: ethical brands' limited size ranges means that plus-size folk are left out and fast fashion is often the only option. The Unplug Collective does amazing advocacy around this, I've learned heaps from them."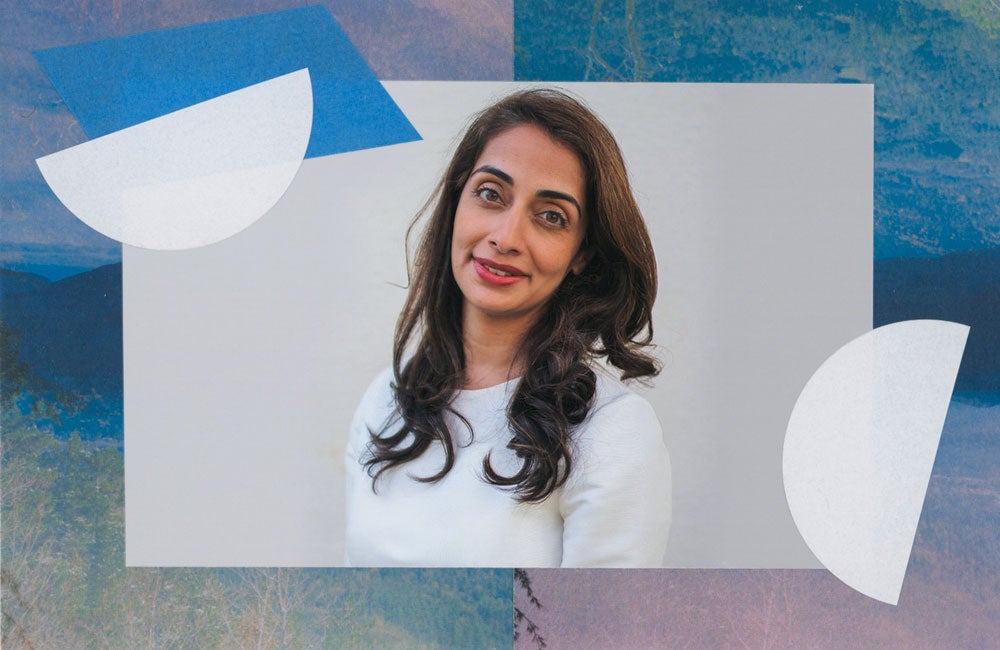 San Francisco-based Ayesha Barenblat has worked tirelessly with brands, manufacturers, and governments for over a decade to improve human rights within the fashion industry. Growing up in Karachi, Pakistan, Barenblat learned the power of garment factory employment in lifting women out of poverty but she's also seen firsthand the damage wrought by fast fashion on women of color across the globe. Remake.World, which Barenblat founded in 2011, is one of the most vital resources for progress and education in the sustainability sector. Working with 500 ambassadors across the world, through fact-filled stories and campaigns, plus a Seal of Approval system that holds brands to account through traceability, maker wellbeing, and environmental impacts, Remake.World has effected genuine change. The platform's viral #PayUp petition garnered over 272k signatures this year, leading to 21 brands agreeing to pay for back-ordered clothes totaling $22 billion globally, and many garment workers receiving fair pay. Now, with the recent launch of its #PayUp Fashion movement, which outlines six demands for a post-COVID-19 recovery in fashion, the path towards a fairer, more inclusive, and reformed industry has been paved.
"The fashion supply chain is one of the few industries in the world that mostly employs women — more than 75 million — most of who are in their early 20s. At the time Rana Plaza fell down, I was working with the International Labor Organization to improve garment factory conditions. As the death toll mounted, I watched the footage with growing horror and felt that I had to do more, sooner and faster. I have had the pleasure to have meals, laugh, talk, and be awestruck by the women who make our clothes – they're not victims as the media paints them. These are incredible, resilient women often supporting upward of five family members, leaving the safety of their villages to enter the big bad world of factory city life. I believe these stories, of the millennial maker, could spark a more empathic connection with millennial shoppers. On transparency, I believe brands first need to move the conversation beyond 'is this product doing as little harm as possible?' to 'is it actually doing good for makers and the future of our planet?' From raw material to end of life, brands should focus on protecting the wellbeing of the people behind the fashion and environmental stewardship."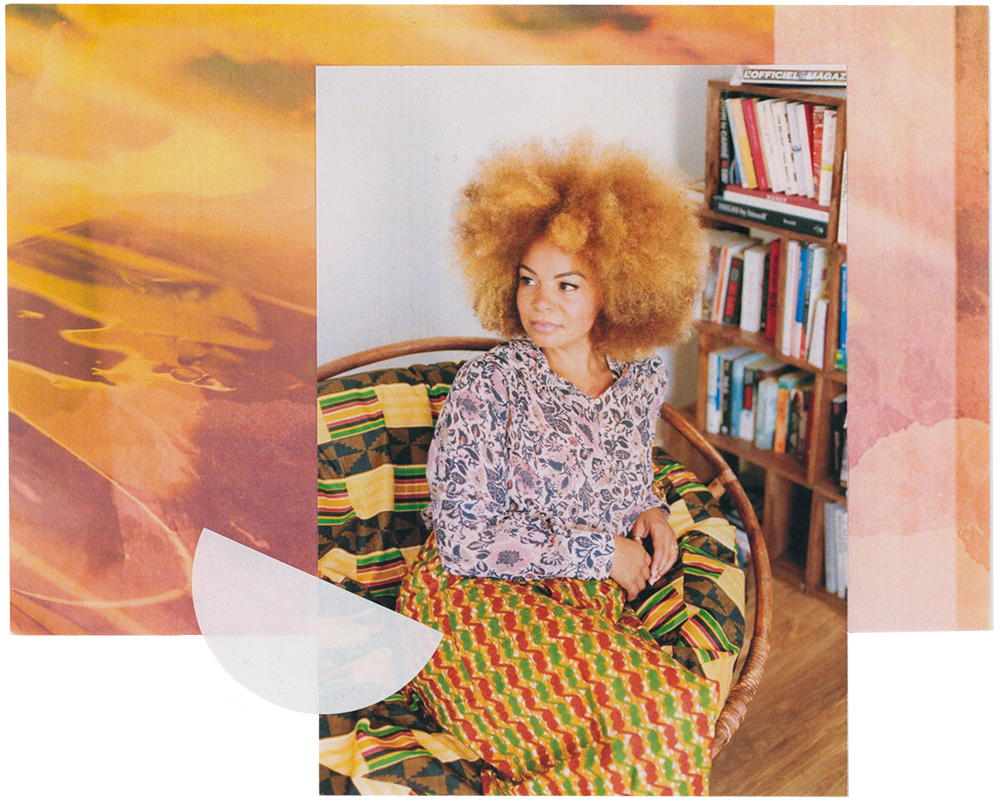 Scroll through sustainability consultant and creative director Emma Slade Edmondson's Instagram account and not only will you be greeted with the most colorful outfits, you'll be inspired to #JoinTheRentalRevolution, get stuck into #SecondHandSeptember, and rewear your existing items on the 'gram. Alongside heading up her consultancy brand, ESE, which helps elevate brands and organizations looking to do social and environmental good, Edmondson has driven real change in the sustainability space through transformational campaigns like Love Not Landfill, aimed at converting 16-24-year-olds to secondhand clothes, and Charity Fashion Live, which recreates London Fashion Week looks using only pieces found in charity shops. She's also a TEDx speaker and hosts the informative and joyful Mixed Up podcast with Nicole Ocran, about mixed-race identity. Most recently, she's been posting secondhand affirmations in her Instagram Stories throughout September, and started a collective of women of color with a professional interest in sustainable fashion called SIS UK — so watch this space.
"My relationship with sustainable fashion began with a mixture of my longtime love of secondhand, all of the beautiful pieces handed down to me from my mum and my nan, and my growing awareness of the amount of waste created by the industry. My work is varied and crosses disciplines but it's always rooted in instigating behavior change towards a better future for people and the planet. If you can recreate catwalk looks the moment after they're shown, using only what you can find in a single charity shop, then anyone can be inspired by secondhand clothing. The biggest misconception about sustainable fashion is that it's boring, muted, and scrappy — it's not just hemp sacks and hippies. It can be chic, colorful, exuberant, and fashion-forward. There's so much innovation and design in the space right now; it's an exciting place to be. The availability of larger sizing options needs to improve, period. I want to see our plus-size community be able to enjoy conscious options. It's hard to change your mindset and habits, so take it slow and don't beat yourself up."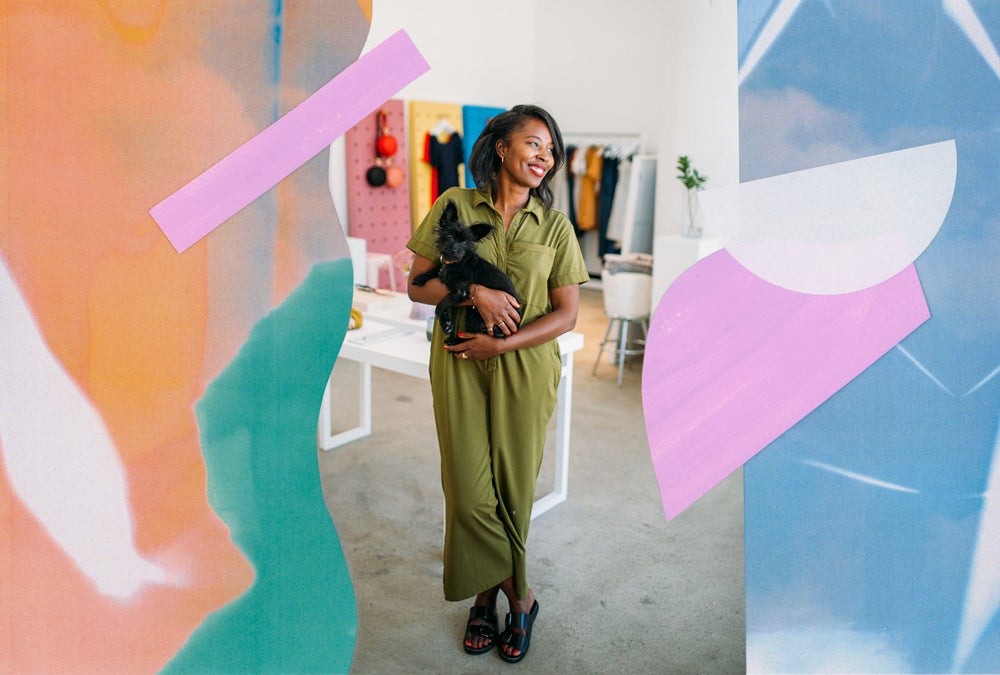 LA-based entrepreneur Dechel Mckillian spent a decade as a creative director and celebrity stylist in the entertainment industry, touring the world with chart-topping musicians like Drake, Nicki Minaj, and Lil Wayne. Witnessing firsthand fashion's negative impact on people and the planet, Mckillian took a deep dive into sourcing more eco-conscious and ethical brands to style her clients in but knew that if she was finding it difficult to discover labels which put the planet first, then other people must be, too. Enter GALERIE.LA, which Mckillian founded in 2015 to bring sustainable fashion to the masses. From repurposed jewelry labels to recycled denim brands, GALERIE.LA hosts 38 brands online and at its IRL space in downtown Los Angeles.
"For so long people associated sustainable fashion with terms like granola and yoga but I want to change people's misconceptions — it can be fashion-forward. Greenwashing runs throughout the industry so it would be amazing to see government legislation that connects the dots for true transparency, in the same way food is labeled on packages. Changing my buying habits was one of the biggest obstacles. There's a big program in the industry to constantly consume, stay up to date with trends, designers and influencers, and I fell victim to its marketing ploys. In homing in on my personal style, I realized how little I needed and was able to free myself from the trap of constantly buying."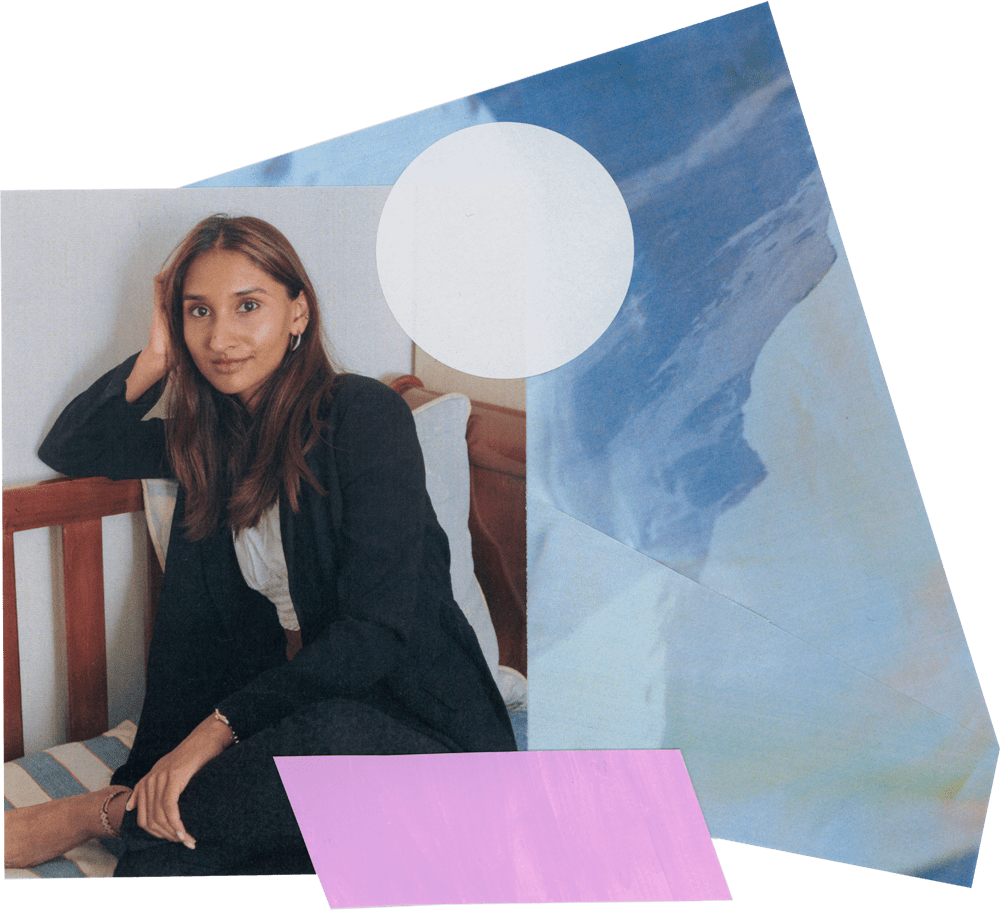 While in Rajasthan, India, for her honeymoon, London-based Eshita Kabra was exposed to the polluting impact not only of the fashion industry but of our wasteful consumption habits. With an older sister who avidly subscribed to Rent the Runway, she started researching the rental market but took umbrage with the throwaway culture of #OOTD-fuelled "wear once and done." Leaving her career in the financial services industry to found her own platform, By Rotation, Kabra's mission was to create a self-sustaining community of style- and eco-conscious people, where quality fashion came at fast-fashion prices — without the human cost. Now the UK's largest rental platform and app, By Rotation lets you rent and lend your wardrobe, with 28.9k Instagram followers providing unique styling inspiration and joyfully sharing By Rotation's ethos of #WhatsMineIsYours. Having collaborated with the likes of Stacey Dooley and Abi Marvel, the brand's most recent campaign spotlights plus-size rental, celebrating the size inclusivity available in this corner of sustainable fashion.
"I want to transform the way we consume fashion globally by sharing what we already own with our neighbors. Fast fashion welcomed people from all walks of life with its affordable (but exploitative) price points. With By Rotation, we're doing the same but with better quality pieces that are already in circulation and are just as affordable. I am being overly optimistic but I hope to see an active and global regulatory body governing garment workers' rights. I'm appalled by the lack of regulation and transparency in the industry as a whole, unlike the industry I previously worked in. There are many (well-known) companies and personalities who greenwash their credentials by taking the easy way out — partnering with fast fashion companies, cherry-picking 'eco-friendly' traits for marketing, or promoting a company while not disclosing a paid arrangement — which at times has misrepresented the ethos of sustainable fashion. I have learned that any business that does care about its environmental footprint will clearly demonstrate all the steps they have or haven't taken to ensure they are mindful of the resources they utilize. A practical tip: unfollow and unsubscribe from fast-fashion retailers' mailing lists."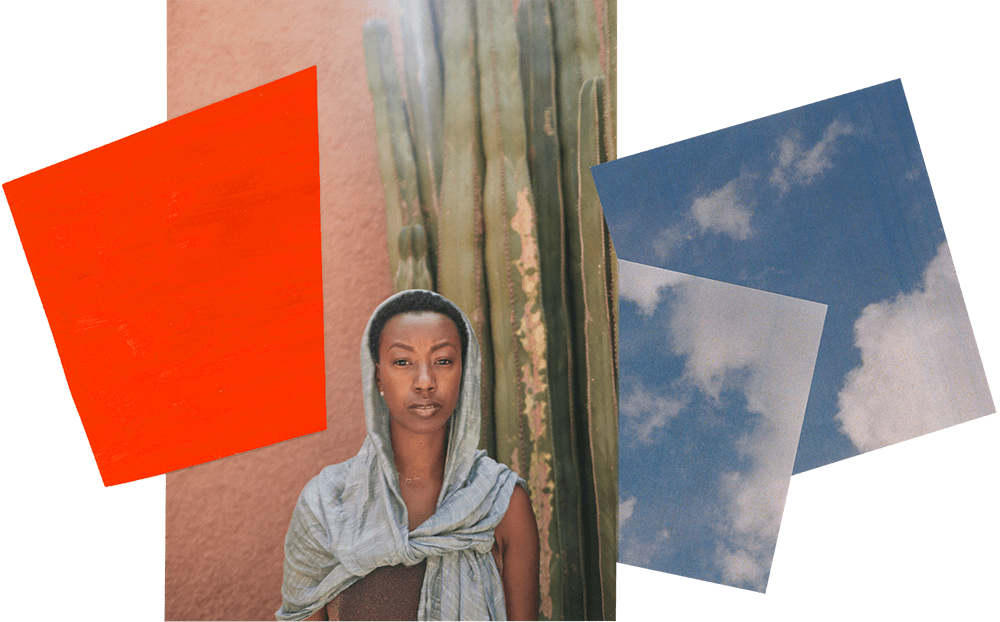 Consultant, podcast creator, magazine editor, and environmental educator Dominique Drakeford is based in Brooklyn and has been bridging the gap between people and the Earth through multiple mediums for over a decade. Her digital publication, Melanin & Sustainable Style (MelaninASS), dissects everything from wellness and clean beauty to ethical fashion and land sovereignty, all while amplifying the work of Black and brown brand owners, activists, business leaders, and makers. It has become a resource and network for BIPOC, those who not only "originally created regenerative thought and sustainability practices" but whose voices have typically been silenced and overlooked in sustainability circles. Alongside MelaninASS, her platform Sustainable Brooklyn provides a direct line between targeted communities and sustainability through consultancy and programming, while her five-part podcast The Root, created in collaboration with Kestrel Jenkins of Conscious Chatter, sets out to decolonize the sustainable fashion agenda by unpacking complex subjects such as racism as a system and the power of privilege with an incredible roster of activist-educator guests.
"I grew up loving fashion; I was a thrift shopper, loved urban street culture (i.e. Missy Elliott), and always frolicked in my mom and grandma's closet. Additionally, I grew up an environmental nerd. I was an avid backpacker and hiker, took BIPOC youth on educational outdoor trips, was on a review board for outdoor recreation-based nonprofits, and overall just loved the wilderness. My path has shifted a few times but my vision for merging my passions to create a career that heals me and the planet has remained steadfast. Environmentalism, as the term has traditionally been coined, is inherently white, violent, and oppressive. Studying environmentalism in traditional educational spaces opened my eyes to the detriments of these institutions. How sustainability is marketed and discussed in social spaces has been problematic for years, especially when the global climate crisis disproportionately affects communities of color. 75 percent of who you follow on social media, the events you're attending, and books you're reading should be from BIPOC communities who have been practicing all layers of sustainability despite, and sometimes because of, systematic oppression. Accountability leads to antiracism and sustainability work, from systematic change to wealth distribution. Eco reparations should be at everyone's frontal lobe so that the communities who have always had the solutions can protect themselves and the planet from colonial fuckery."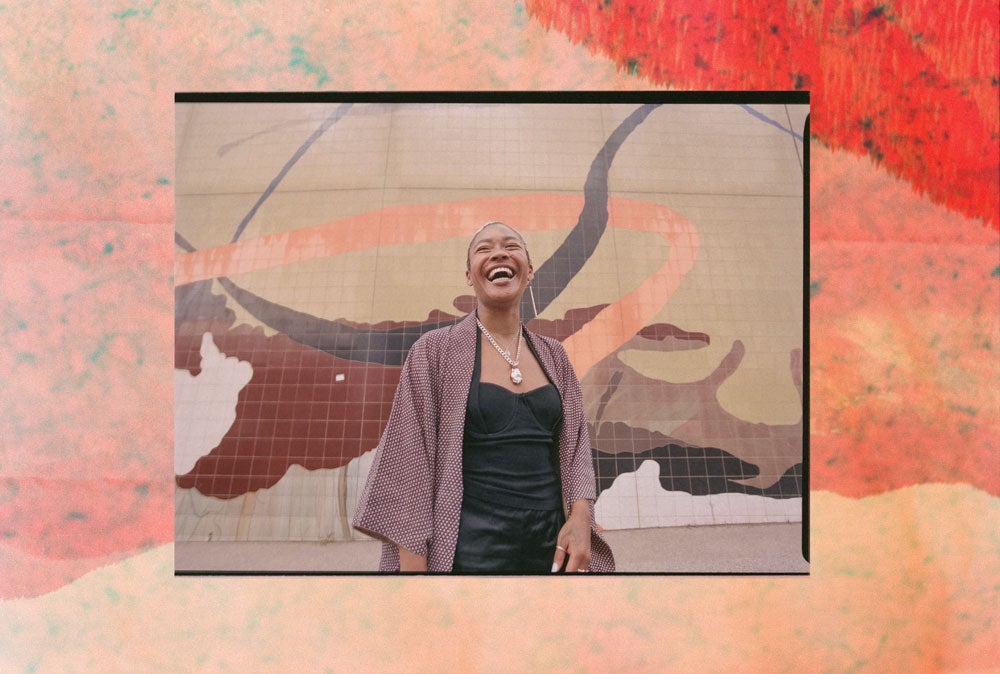 London-based designer and tarot reader Claire Yurika Davis founded her brand HANGER shortly after graduating in 2013. Specializing in slick, directional, and fetish-inspired latex, HANGER soon became a cult favorite not just for its mission to empower its wearer, but for its sustainability credentials, too. By sourcing the lowest impact materials, creating minimal waste, and reducing her collections from a relentless season-to-season model to just one a year, Davis's sustainable practices began at day one. Catching the eye of the producers of Netflix's Next in Fashion, hosted by Alexa Chung and Tan France, Davis was invited on as a contestant and captured the hearts of viewers with her warmth and sense of humor. Now closing her brand after seven years, she'll be moving into consultancy to help brands create and communicate more sustainably to enable a better future for everyone.
"I was using sustainable materials and practices without labeling it as such and it took a mentor to point out that what I was doing was a real point of difference in my brand, so it was more of an organic process than a conscious decision. I have an expectation for everyone to be as ethical as possible as a standard – incorporating it into my own garments was a no-brainer. As a fledgling brand, when units are low, it's much easier to align with your ethics. The biggest misconception is that sustainable fashion has to look like it came from Fat Face. HANGER proved it can be relevant and modern. Our mission is to help people step into whichever mood they choose, be that powerful or sexy, and connect with their mind and body. Also to highlight our community and uplift BIPOC at every opportunity. I hope after the pandemic brands can produce differently, making to order, making locally or adjusting their practices to be more flexible — they're responsible for orders they've placed and had to cancel, and manufacturers should not have to pay for having extremely seasonal product. Especially those who source their garments from Asia, where the local workforce and economy suffer as a result of Western demands."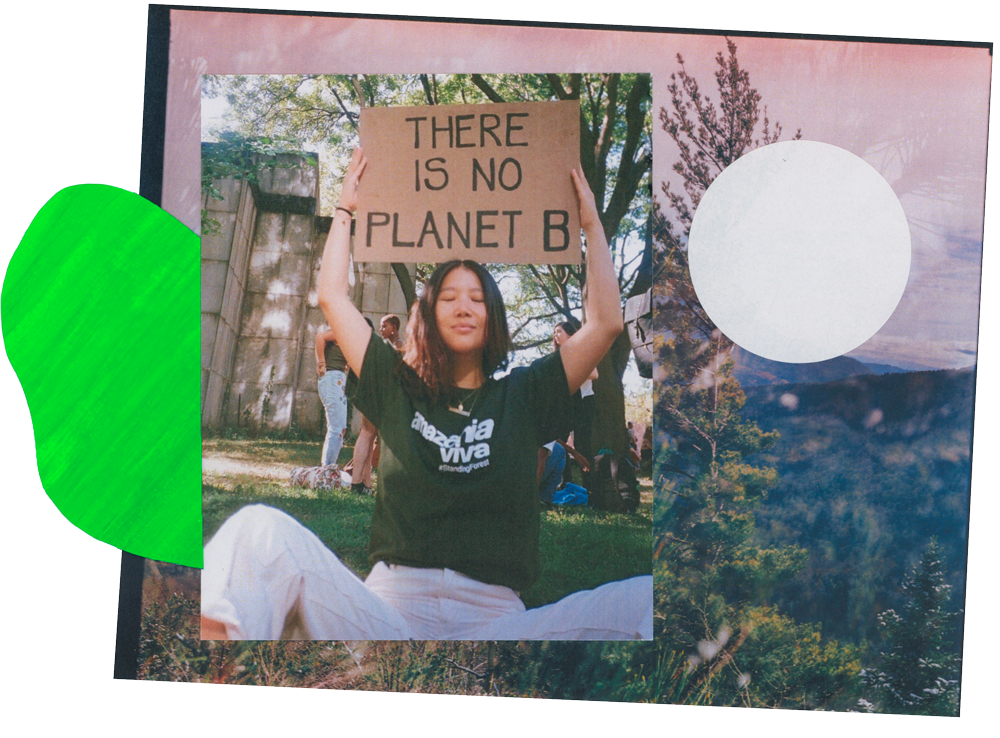 Based in Brooklyn, multimedia journalist and director Sophia Li's Instagram was a tonic in the early stages of lockdown. Her IGTV series, Supernatural is the New Natural, welcomed hypnosis practitioners, astrologers, and Hailey Bieber to talk all things spirituality and navigating the new normal. It's her sustainability work that first caught our eye, though. Producing self-dubbed "conscious content," Li's aim is to make educational, accessible, memorable, and resonating content that helps shift minds and behavior for the benefit of the planet and its people. From this handy flowchart which we refer to before every new purchase to teaching the Open Education courses at Slow Factory, we've learned so much from Sophia already. This autumn, she's launching her first evergreen collection with Public Habit, a sustainable brand that uses deadstock fabric in a made-to-order business model and labels each unisex piece with a sustainable rating and carbon footprint calculation.
"Growing up, I spent my summers in China and because of high production volumes, shopping there was always a season or two ahead with trends. I'd buy my entire wardrobe in the shopping meccas of Shanghai and Hong Kong. Going as a young adult, though, I witnessed how this was affecting the air and quality of life, and that blue skies could be gone in a matter of years if this formula of consumption was kept up. While entertainment media editor of American Vogue, I saw the sheer quantity this industry thrives on and how it relies on volume and profit more than anything else. I've realized in this capitalist world that you can still love fashion while wanting the systems in place to completely deteriorate and rebuild themselves. Fashion profits should be decentralized — there's no reason why a fashion billionaire exists while their garment workers are being exploited. Never let eco-anxiety get the best of you: being aware of the purchasing power you have is the biggest hurdle and every decision from then on will be harmonious. Humanity was intended to be regenerative with Mother Earth — observe how the Indigenous approach nature. We have to shed the ego to get back to our ecosystem."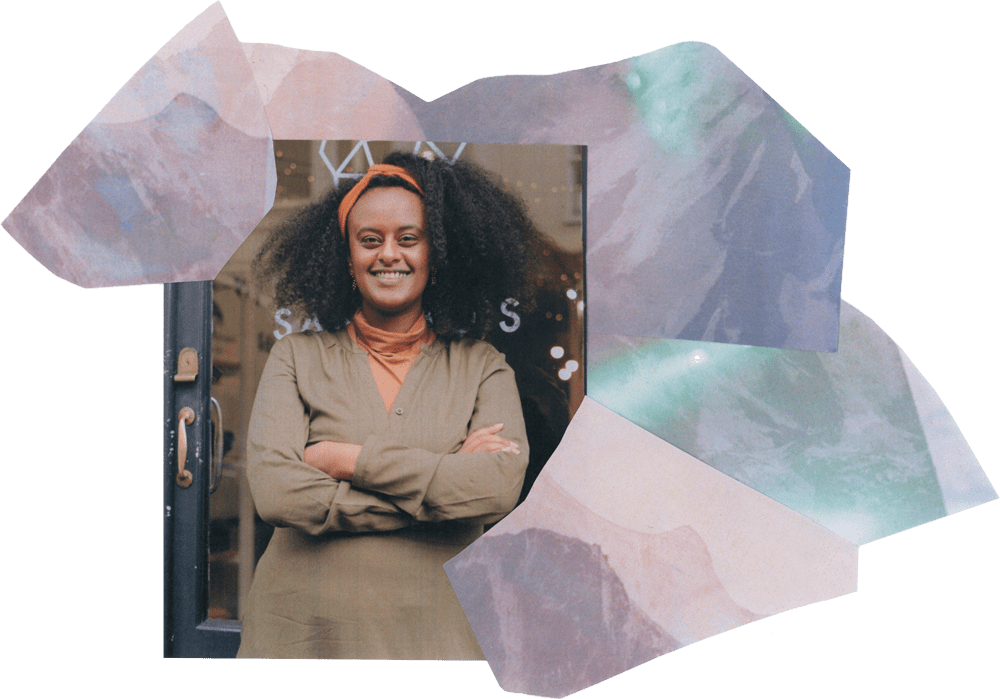 Cofounding her game-changing store Sancho's back in 2014, Exeter-based Legesse is giving sustainable shopping a total refresh. Selling affordable, organic clothing from esteemed brands like People Tree, Lefrik, and Armedangels, and using suppliers certified by the Fair Wear Foundation, the store's aim is equity, equality, and amplified voices for all Black and brown people, and fair wages for garment workers. There's even a transparent pricing collection to make ethical fashion more accessible, whereby you can choose the price you pay for an item without it negatively impacting anyone in the production line. Keep an eye out for SHWAP, the app Legesse is producing. Currently, in its first stages, it's set to tackle the quantity of clothing products by enabling users to buy and sell pre-loved items.
"The value of money was always clear to me, as was how hard one needed to work to be able to afford things like fashion. When I started working I would count every new purchase by the number of hours I'd need to work to pay for it. This made me a huge fan of charity shops, secondhand, and hand-me-downs. I became captivated by the craftsmanship of makers at market stalls with their fabric weaving, garment sewing, and hand embroidery. I want to see more brands owned by garment workers win. There are enough technology and global transport links for the biggest fashion brands to be located anywhere in the world."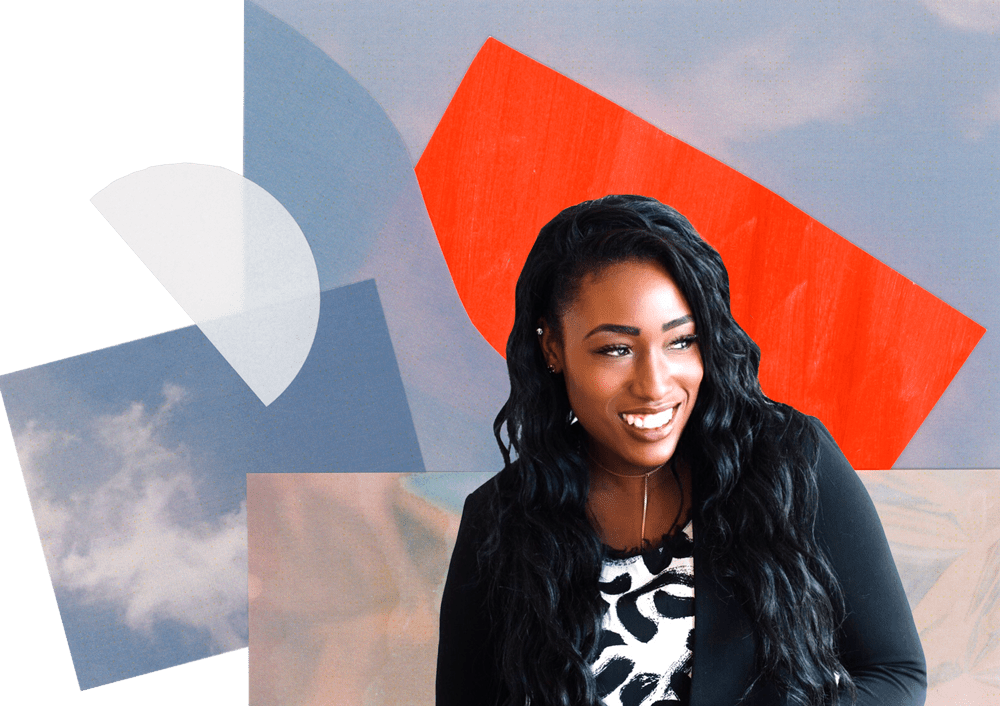 Back in 2017, entrepreneur Brittany Sierra founded the Sustainable Fashion Forum after noticing a lack of IRL events, conversations, and community that drew a direct line between fashion fans and industry players. Now a hugely successful online platform — think witty, playful, and ultra shareable memes celebrating sustainable living — the SFF is also an influential conference held annually in Portland, Oregon. Hosting brands like Mara Hoffman, adidas, Girlfriend Collective, thredUP, and Fashion Revolution, the platform fosters education and engagement that leads to individual and collective change.
"There's a misconception that you have to give up fashion in order to be sustainable, that it sucks the life and fun out of fashion with muted colors, boxy silhouettes, and basic design. I don't think that's true. I'd like to see more BIPOC hold corporate leadership positions. Having so many brands represented at our conference is an honor, as we're a small but mighty team of three POC women, but those chosen to represent their company aren't diverse. It's always been important to me that the work speaks louder than the color of my skin — I don't want people to unconsciously judge SFF because a Black woman is running it, not to support it simply because a Black woman is running it. If the BLM [Black Lives Matter] movement has taught me anything, it's that being a Black woman in the sustainable fashion industry means the responsibility to show other people of color that there is a place for them in this space. It means being visible, sharing my voice, and doing what I can to make the industry I love welcome to all."
After the Rana Plaza disaster occurred while she was studying fashion, and witnessing unsold stock being sent to burn while interning, Ngoni Chikwenengere set her compass towards more sustainable living. Noticing a gap in the market for affordable contemporary tailored pieces for young women, she launched her label WE ARE KIN in 2016. Growing quickly from Graduate Fashion Week to cult favorite, Chikwenengere's label is responsibly sourced and sustainably manufactured in Bow in east London. Avoiding fast-moving trends to create timeless pieces with longevity — think breezy linen jumpsuits and cotton workwear trousers — WE ARE KIN works on a pre-order model, meaning reduced waste and no unwanted stock.
"We're lucky to live in the time we do now. There's so much advice on explaining the difference between fast fashion and sustainable fashion and the cost of certain items. I hope to see unethical and unsustainable fashion go the way of fur. Consumers are waking up to the true cost. Before every purchase, ask yourself: Do I need it? Who made it? Can I find it elsewhere more sustainably? Last year, this led me to buy reusable bamboo face-cleansing pads, for example. Swap clothes with your friends. You don't always need to buy new."
Like what you see? How about some more R29 goodness, right here?
Gen Z Is Using TikTok To Fight Climate Change
Why Individuals Can't Heal The Climate