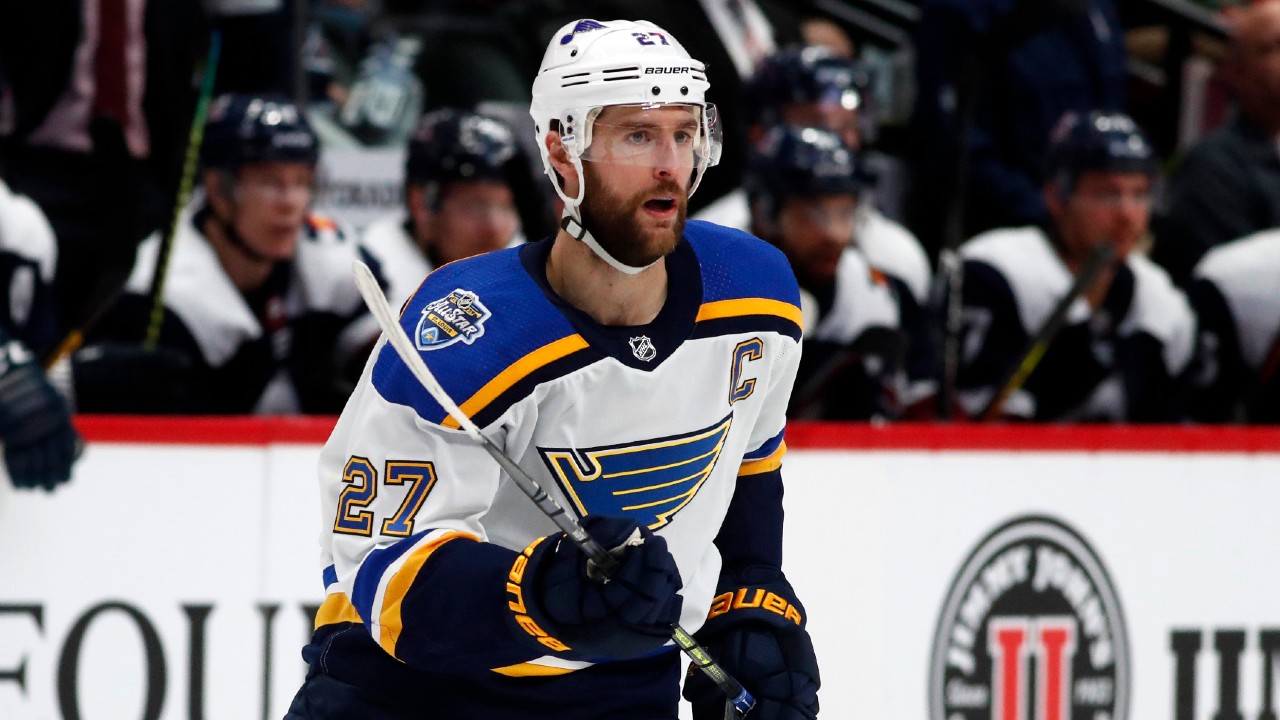 Ah, Canadian Thanksgiving weekend. A time for turkey, stuffing, pumpkin pie and…NHL free agency.
It's not exactly tradition that we're talking NHL off-season at this point in the year. Usually we're parsing through the early days of a new season, seeing the fruits of trades and signings made months prior, and watching predictions start to play out. Instead, in 2020, those roster changes are just beginning, and four days after free agency opened, most of the big names have been signed, a few trades have been made and we've gotten an idea of who are the early winners sitting pretty, and who are the early losers that must get into gear before long.
It's an off-season like no other in a year we'd rather soon forget, and in a marketplace that is pinching almost every organization's pocketbook. Here's how we see it after Canada's October long weekend.
WINNERS
Vegas Golden Knights
Sign the biggest free agent and it's pretty hard to not end up in the winner category. The Golden Knights, seemingly always in on available star players, inked 30-year-old defenceman Alex Pietrangelo to a seven-year contract with an AAV of $8.8 million. So, despite the depressed market, Pietrangelo still got his payday. Will it sour on Vegas toward the end when he's in his late-30s? Perhaps. But you can hardly be worried about that right now when the window to win is wide open. The aggression to get there should be commended.
Now, this deal doesn't come without its consequences. Vegas was already tight to the cap, so the Pietrangelo signing forced them to sell 29-year-old, top-four defenceman Nate Schmidt for pennies on the dollar, returning just a third-round pick two years from now. A Pietrangelo signing in Vegas was always going to mean trading someone out, so before it was even official, a number of Golden Knights players had their names mentioned in trade rumours. Schmidt, Marc-Andre Fleury, Max Pacioretty, Alec Martinez, Jonathan Marchessault. Paul Stastny was traded to Winnipeg last week to clear room. Almost all of those players chose to sign or re-sign in Vegas and a couple had to be cast aside to give someone else a big-money, long-term deal.
Getting Pietrangelo today is certainly a big win and an upgrade on the back end, but this way of conducting business may not be ideal in the long term.
"Part of the problem in Vegas is going to be they can't keep bringing guys in and giving them long-term deals and quitting on them after two years," Brian Burke said Saturday, before the Pietrangelo signing. "This is going to get very old. This is almost the cycle of a junior team where you come in, you build for two years and then you replace everybody. That's not how it works in the NHL and guys will stop going there as a free agent destination if they realize two years in they're going to get chopped."
After the Pietrangelo news on Monday night, GM Kelly McCrimmon confirmed that Robin Lehner required what he called "clean up surgery" and that they would start next season with Lehner and Fleury in the crease after they couldn't move the latter's $7-million cap hit. That will leave them with a very solid, if a bit expensive, goalie tandem, which will be necessary in what's expected to be a compacted 2020-21 schedule.
The Golden Knights know they have an opportunity to win some time over the next two or three years (at least) and they're leaning into that. They are a better team today than they were last week and that's what it's all about right now.
Vancouver Canucks
Write this a day earlier and the Canucks would be in the losers column, and it's certainly not been a clean start to the off-season. The story on Tuesday morning could easily have been about the disappointment of losing all three of their biggest UFAs — Jacob Markstrom, Chris Tanev, Tyler Toffoli — which was almost unthinkable after their promising playoff run ended. Those were all tough losses to be sure, but some of those bad feelings were put to rest not by a signing, but by the acquisition of Schmidt for basically nothing.
Vancouver was always in a tough spot with their top priority free agent this off-season. Markstrom was in perfect position to cash in on salary and term following an excellent season and at 30 years old and it was probably his last chance to do so. Had Vancouver given him the six years and $6-million cap hit with a full no-movement clause Calgary did, it would have most likely meant 24-year-old Thatcher Demko was going to Seattle in next year's expansion draft. Being married to that decision before really knowing what the promising netminder could be — and just as Quinn Hughes and Elias Pettersson would need big new contracts — could have left the Canucks in a tough spot. Ideally, they'd keep the expansion draft flexibility and not commit too much to the goaltending position.
So, they bought low (two years and a $4.3 million AAV to be exact) on 2016 Vezina Trophy winner Braden Holtby to bridge that gap, and his modified no-trade clause means the Canucks can protect Demko from the Kraken. Holtby brings risk as he's fallen from his perch among the best goalies in the league, and finished with a putrid .897 save percentage this season, but the potential upside and expansion flexibility is appealing. Whether it's the older decorated goalie or the young up-and-comer, they only need one of them to be going for the Markstrom loss to not be such a bad thing.
In Schmidt, the Canucks get an excellent play-driving defenceman to eat minutes in the top-four, and someone who is familiar with Holtby from their time with the Capitals (Jay Beagle too!). The knock is that Schmidt's contract may be a tad too long with five years remaining, but he helps ensure a smooth transition as the likes of Jack Rathbone and Olli Juolevi make their way up to the pros. He stabilizes what could have been a disastrous start to Vancouver's off-season — the Canucks aren't runaway winners here, but suddenly aren't in as bad shape as they were looking Monday morning.
With RFAs Adam Gaudette and Jake Virtanen still unsigned, GM Jim Benning will probably still have to move some money out, so it's going to be difficult to replace Toffoli. But they went from staring at a capital "L" in the loss column to a decent spot overall with one big win of a trade. It was never going to be an easy off-season in Vancouver, so the context of how they got here is important.
Taylor Hall
Like everyone, we're certainly surprised at where the top free agent forward ended up, but he played the market to get a competitive salary in a flat cap, and bet on himself to be in a better position for a more lucrative deal a year from now.
Hall's one-year, $8-million contract with Buffalo gives the Sabres a Hart Trophy winner to play with Jack Eichel, and under Ralph Krueger, a coach Hall is familiar with from their one season together in Edmonton. Eichel and Hall could be a heck of a duo and put in front of Eric Staal and Jeff Skinner on the second unit, the Sabres have a much-improved situation up front (on paper).
So Hall put himself in a spot to play with an elite centre, which should allow him to put up bigger numbers again and grow his market for next year's free agency. The Sabres, as exactly happened with Skinner, will have until the trade deadline to get established in the playoff race and make a call to either sell off Hall, or pay up to re-sign him before he goes to market. It could be a tough place for the team, but it's a great one for the player.
Montreal Canadiens
Scoring was a need for the Canadiens this off-season and they've certainly added some upside there.
On Monday, signing Tyler Toffoli for four years at a cap hit of $4.25 million was a nice bit of business from Marc Bergevin, who signed the winger for less than his previous deal. The 28-year-old Toffoli finished the year strong in Vancouver after a late-season trade from Los Angeles, and though he comes with a chance of 30-goal upside, it's been five years since he's hit that mark. Toffoli gets his share of opportunities, but always seems to have a lower shooting percentage than he should. Is he due for a rebound, or is he just not a finisher at a 30-goal level? We'll find out in Montreal, where Toffoli will be put in a plum position to help drive offence.
When you consider that signing with the earlier trades for Joel Edmundson and Jake Allen, the Habs have more depth everywhere. Acquiring Josh Anderson for Max Domi certainly brings risk, and signing the power forward to a seven-year deal with a $5.5 million cap hit after he scored just a single goal last season heightens that even moreso. But Anderson, too, is two years removed from a 27-goal year and if you consider Domi was playing the wing rather than his more natural place at centre, the Habs now have a player who fits their needs a little more cleanly.
As division rivals Tampa Bay struggle to deal with the cap and getting all its players back, Boston is slow out of the gate (more on them below) and Toronto shifts its identity, Montreal has been making strides to add size, depth and the goal scoring upside they lacked in the playoffs. Don't sleep on the Canadiens, who have taken some risk, but are unquestionably a better team now with the chance to be really tough to handle.
LOSERS
Chicago Blackhawks
They've been fading since their last Stanley Cup win, so maybe an abrupt move into a "rebuild" is what this organization needs in the long run. But after a qualification round upset over Edmonton and an official playoff appearance, some of the veterans weren't happy about it.
"Bottom line is, I want to win," captain Jonathan Toews told The Athletic. "The expectation for the other leaders on this team and myself is to come ready to training camp every year to be a playoff team. We prepare ourselves to win a Cup for our fans. I've never been told that we were going through a rebuild. That has never been communicated to me, for that matter. A lot of this comes as a shock because it's a completely different direction than we expected."
Corey Crawford was reportedly offered only a one-year deal by Chicago and ended up signing in New Jersey. Sure, he's a 35-year-old goalie in a crowded market, but he's been great when healthy (.917 save percentage in 2019-20) and it's not as though GM Stan Bowman brought in a replacement. The Hawks currently have Malcolm Subban and Collin Delia in the crease.
Brandon Saad's 20-plus goal upside was traded to Colorado for Nikita Zadorov and Anton Lindholm. Drake Caggiula was not qualified. It's not that the Hawks weren't in need of some sort of re-tool, but was this the best off-season to start it in? Is this even really a rebuild, given that the Hawks only have six picks (all of their own) in next year's draft and haven't added any at all? It's not even clear the moves made so far this off-season leave the Hawks more likely to return to contender status with Toews and Patrick Kane still atop their games.
And now management is being called out for their actions by the captain? Not a winning look.
Boston Bruins
It wasn't all bad for the Bruins over the weekend. Signing Nashville cast-off Craig Smith for three years and a $3.1 million AAV is good value for a 20-goal winger with top-six upside. It's just… that's where the good ended.
Torey Krug was lost to the St. Louis Blues and not replaced. The Oliver Ekman-Larsson market closed without a trade. The idea of adding Hall never came to fruition.
The fact is Boston was never really close on Krug at all and the defenceman said the most recent offer Boston made to him was pulled off the table. Whether or not you think Krug's $6.5 million AAV for seven years is worth it, his loss is considerable. More minutes and pressure fall on Matt Grzelcyk, who is an unsigned RFA. Boston has about $11 million in cap space with he and Jake DeBrusk still unsigned (and UFA Zdeno Chara for that matter) so there won't be a ton of room to make things considerably better.
Did the Bruins get better over the weekend? It wouldn't be accurate to say so.
Arizona Coyotes
The Coyotes are caught in a tough no-man's land as new management takes over, between a need to reach the playoffs and a need to accumulate draft picks again. They moved toward neither of those goals over the weekend.
They lost Hall to free agency, as expected, after acquiring him for first- and second-round picks — an expensive rental for a team in such a tenuous position in the West's playoff picture. Vinnie Hinostroza wasn't qualified and was lost in free agency. And Ekman-Larsson, their No. 1 defenceman who could hopefully bring back a collection of futures, had a window where he waived his no-move clause closed without a deal being struck.
The Coyotes lost important pieces and, with a roster size of 21, have next to no salary cap space. They have no first-round pick next year. We can't think they're done and that a meaningful trade must be ahead at some point, but it's also not the best time to find anything substantial in that market.
If you want to try moving Darcy Kuemper, the goalie market is in favour of the buyers and it appears most of those moves have been made. If you want to move Phil Kessel, you'd be selling at a low and probably have to retain salary. If you want to try Clayton Keller to bring back futures, well, there aren't many teams that could take on that $7.15-million cap hit and give Arizona a return they could "win" the deal with.