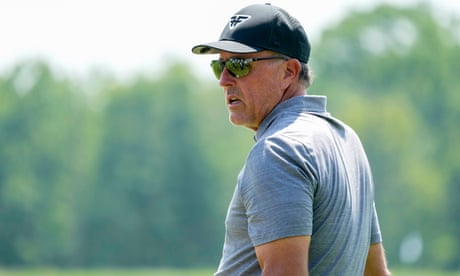 Golfer said betting alienated him from loved ones
Allegations came in book by gambler Billy Walters
Phil Mickelson said in a lengthy social media post on Monday that he has stopped betting after crossing the line from moderation into addiction.
"Most of you will enjoy this football season with moderation while having lots of fun and entertainment," Mickelson wrote. "The fantasy leagues will provide banter amongst friends and money won or lost betting won't affect you. I won't be betting this year.