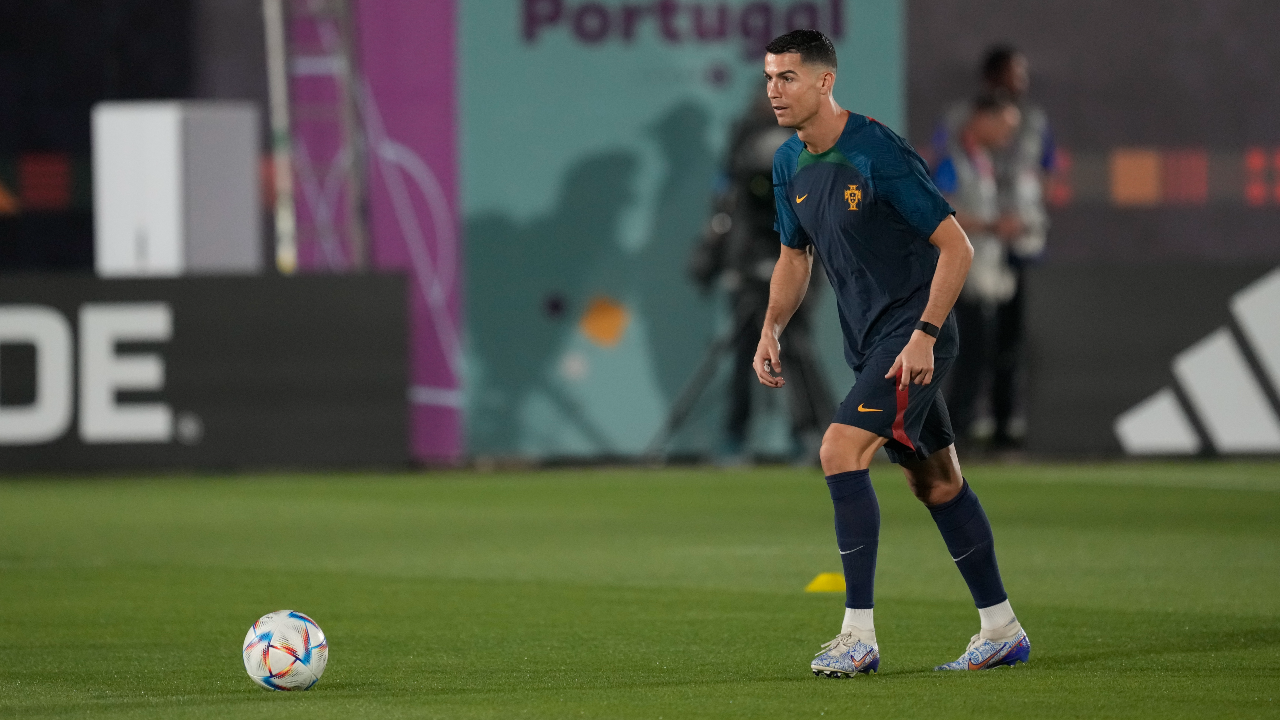 Cristiano Ronaldo became the first men's player to score in five World Cups with his goal against Ghana on Thursday.
The goal came after two near misses early in the match, as Ronaldo did find the back of the net but was called for a foul and sent a header just wide in the 12th minute.
The Portuguese star has now scored eight goals in five trips to the World Cup. He made his first appearance for Portugal at the 2006 tournament.
The now 37-year-old scored four goals in Russia in 2018. He is still searching for an elusive World Cup championship, coming closest to a title in 2006 when Portugal finished fourth.