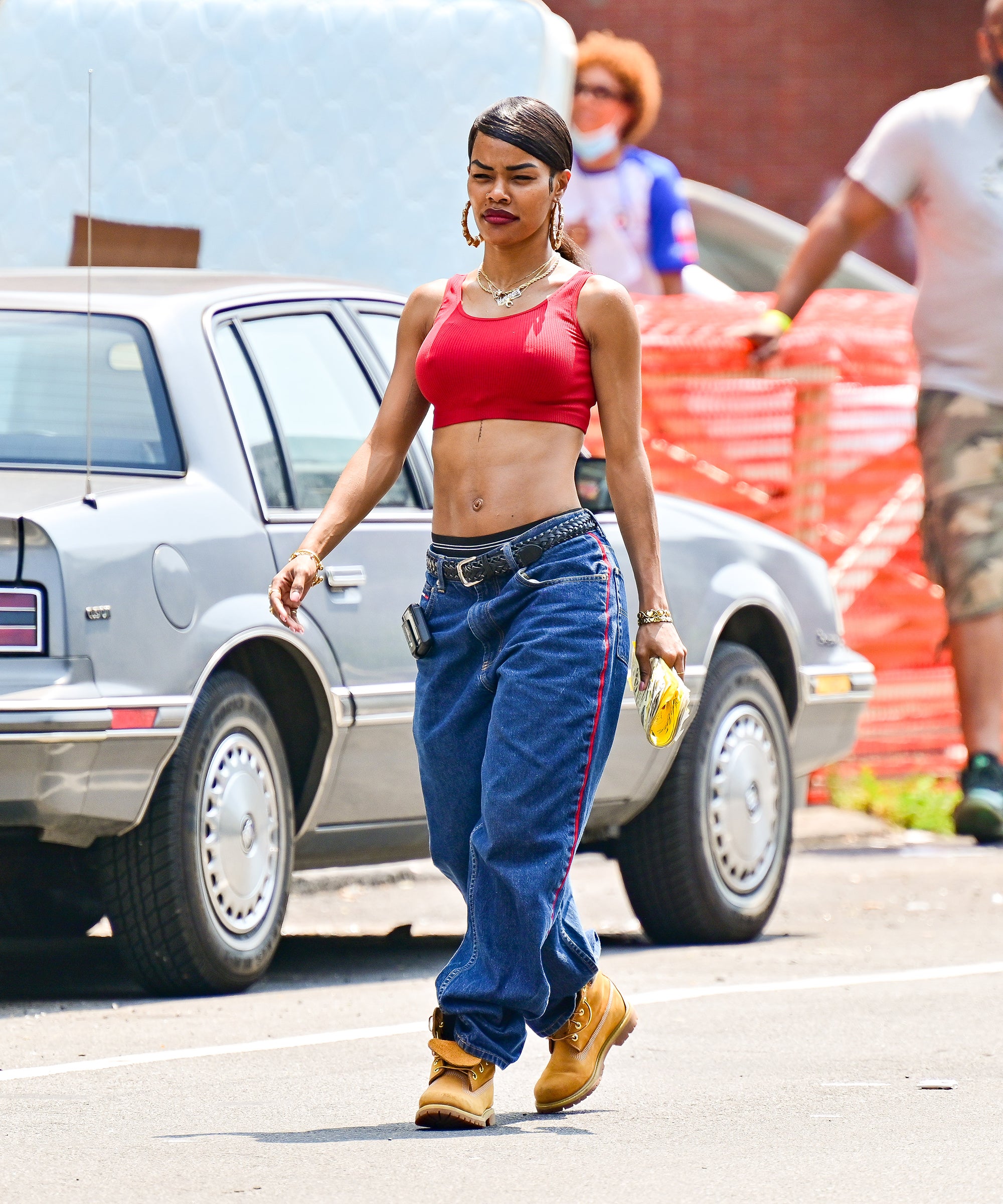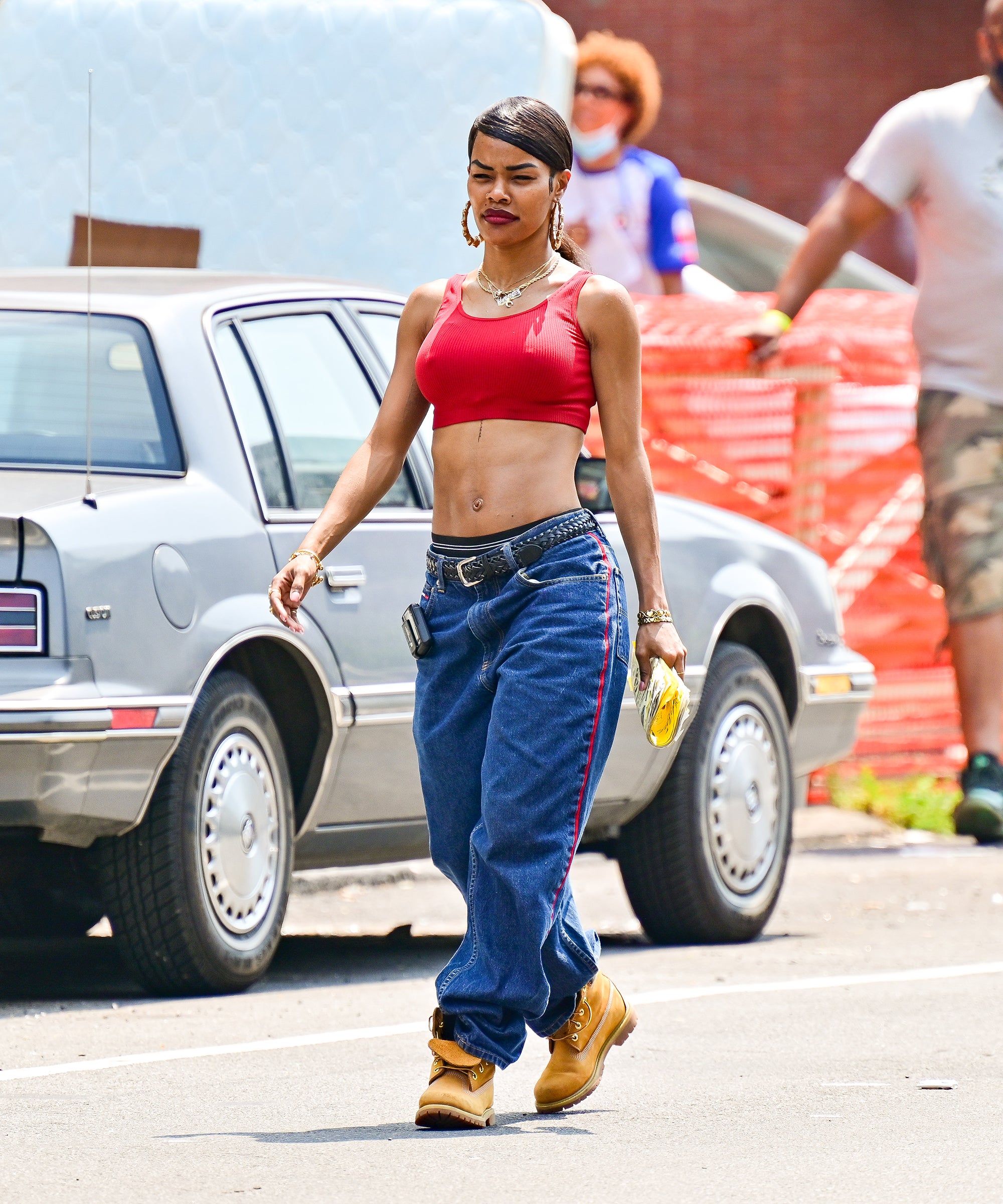 The return of low-rise jeans is no longer a rumor, and Teyana Taylor's latest look is proof.
On Tuesday, the singer was spotted filming the movie A Thousand And One in Harlem, wearing a red crop top, a pair of New York City's beloved Timberland boots, and low-rise jeans. The look was straight out of the early aughts, with the addition of (I cannot believe I'm typing this) a beeper strapped to a pocket.
Although crop tops and Timberland boots are hardly shocking in the streets of New York City, the low-rise jeans evoke a certain kind of nostalgia for the Y2K era that may prove that prior trends look better in hindsight. Over the past year, the specter of low-rise jeans' return has terrorized older millennials who lived through the early aughts craze for jeans so low they closed right at the crotch. Meanwhile Gen Z is just now discovering that pants can even be made that way. On TikTok, Gen Z's preferred social media platform, #LowRiseJeans has over 54 million views.
But Taylor is no mere trend follower. Back in the early aughts, the singer and actress was one of the celebs pioneering this trend, alongside Y2K icons like Paris Hilton, Beyoncé, and Britney Spears.
Tuesday's on-set look also shows the comeback of exposed lingerie. Whether we're talking briefs, whale tails, or bras, underwear is no longer meant to be hidden, as evidenced by celebs like Rihanna, Kim Kardashian, and Beyoncé. Besides donning exposed briefs under her low-rise jeans for filming, Taylor also opted to wear a crystal-encrusted visible thong under black leather jeans in a photo posted on Instagram this week.
To indulge your early aughts nostalgia, peruse some of the options below.
Like what you see? How about some more R29 goodness, right here?
The Evolution Of The 2021 Cut-Out Fashion Trend
So You're Thinking Of Wearing A Visible Thong