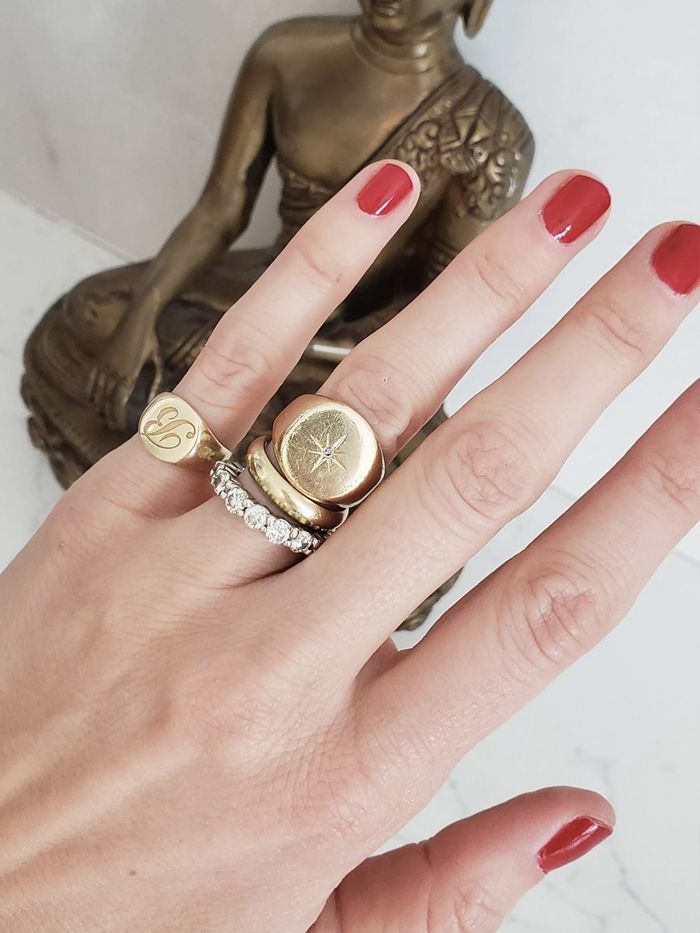 Whether you're a burgundy gal, a true red devotee or someone who is more partial to a pinky shade of raspberry, it's fair to say that red is the most classic nail colour there is. In our experience, it also seems to be a particular favourite of the fashion girl—a relatively rare breed in the world of beauty, and the sort of person who tends to stick to classic colours and versatile, low-key finishes.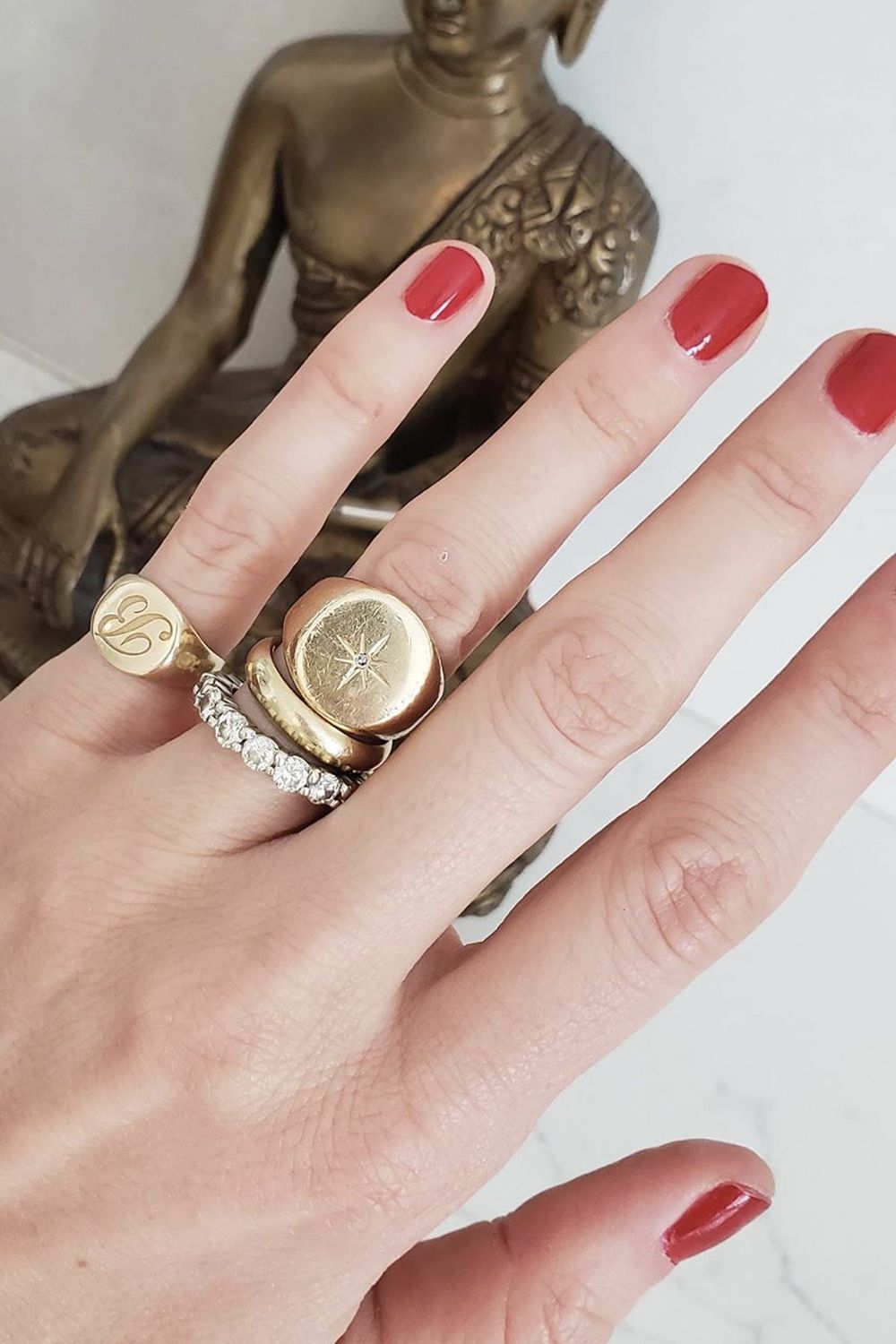 With this in mind, we decided to turn to our editors to test our theory, and lo and behold, they all had a tried-and-tested faves when it came to red nail polish. Also, as a side note, this is a super-easy way to do a best of at-home self-care, so what more reason do you need to treat yourself to a new polish? All of the below you can DIY from the comfort of your sofa. Ideal.
So without further ado, we present to you the 12 red nail polishes that come editor-approved. We've done the testing so you don't have to. Scroll down to see our shortlist.
"When it comes to my own beauty habits, there are very few things that I refuse to tolerate. Lipstick on teeth is one, dry feet in summer sandals is another. The one that frustrates me the most, however, is chipped red nail polish. If my red varnish has even the slightest inconsistency in just one place, it's game over for every single nail. It's important to me, therefore, that any formula I settle on is long-lasting and reliable. It has to be glossy and pigmented, bright and poppy, orange-toned but not coral and more or less bulletproof. Is that really so much for a beauty editor to ask?"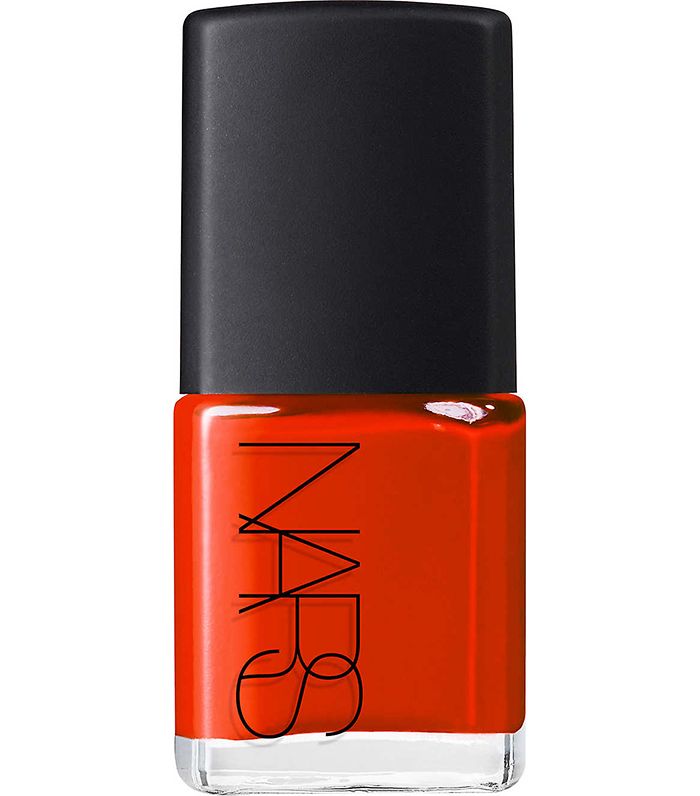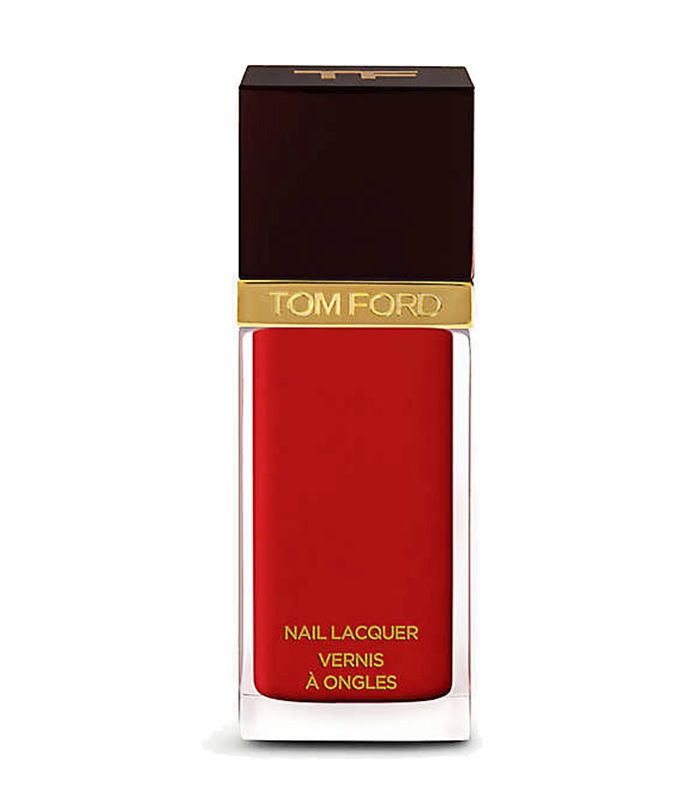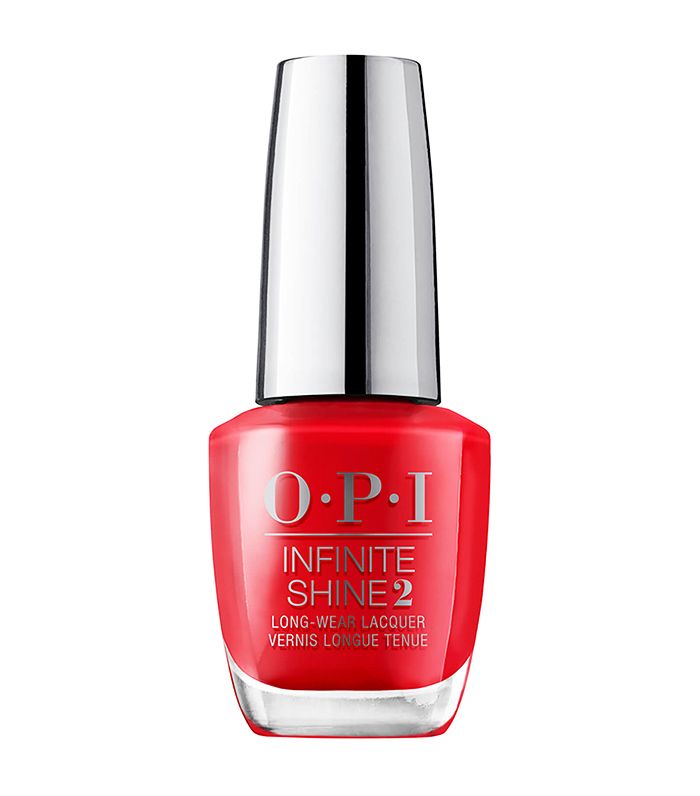 "For years, I've only worn two colours on my nails: red or a deep cherry colour. This means that I've spent a lot of time hunting down the perfect red polish, which is surprisingly hard. Some are too orange; others too purple, but what I'm really looking for is a hue as close to a postbox colour as possible. There are three brands I've found that meet my strict criteria—H&M, Nails Inc. and Essie. One final piece of advice is to always make sure you use a topcoat (my all-time favourite is Seche Vite), as it'll give your nails a real lacquered finish."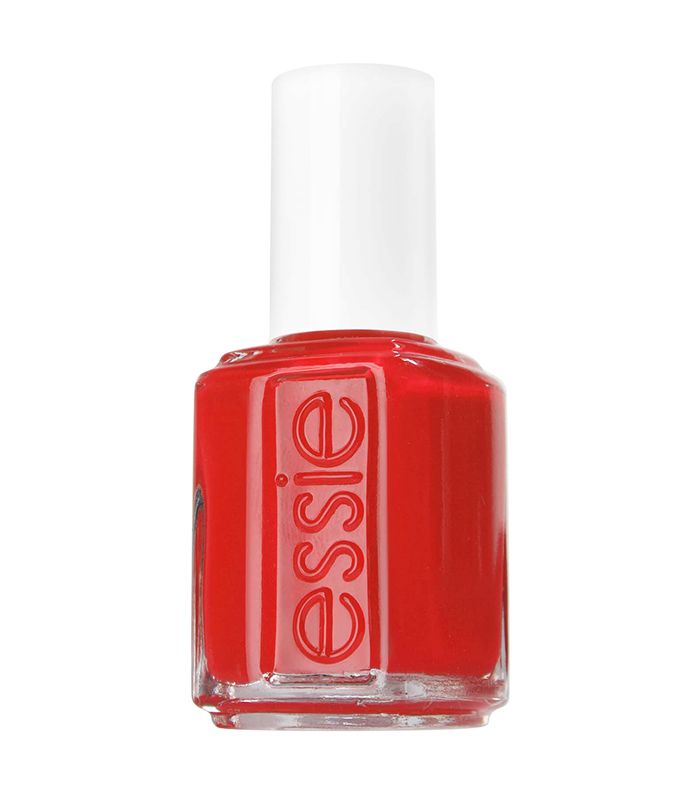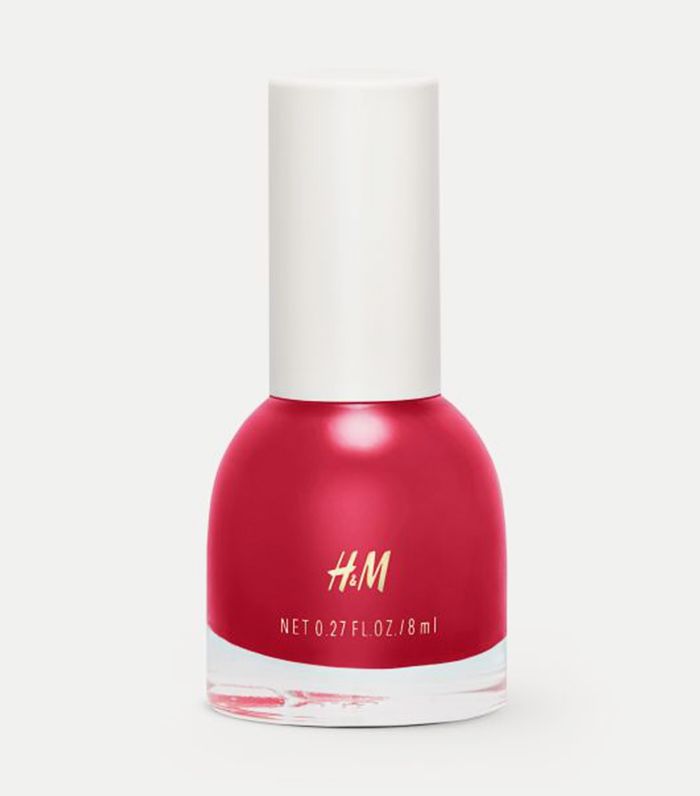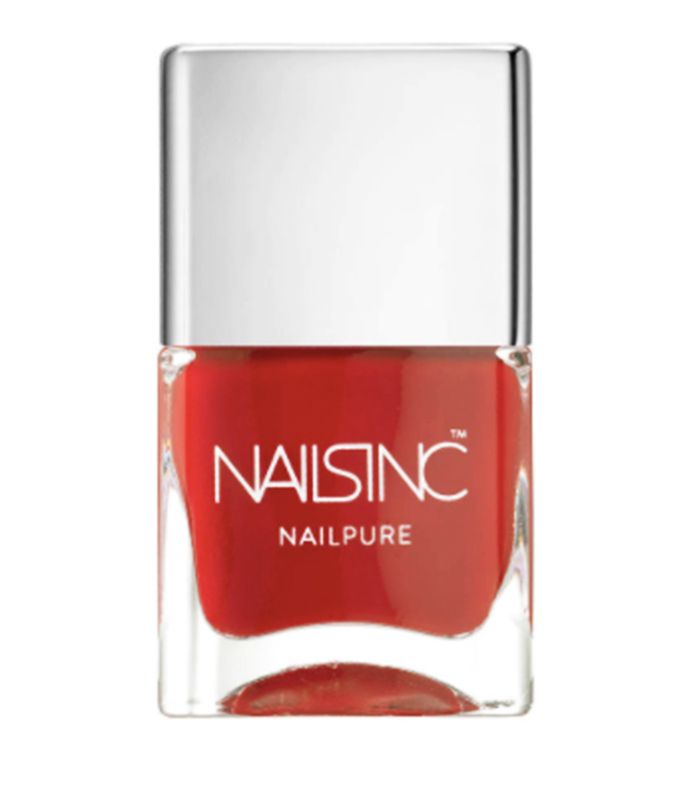 Despite not bring the biggest beauty buff in the world, if there's one thing that is guaranteed to lift my mood, it's a manicure—particularly when I've treated myself to one at home. I tend to stick to classic shades, one of which has to be red. For a long time, I favoured deeper burgundy hues, but recently, I've come around to the appeal of a brighter, true red. Let's be honest, I just wanted to copy Anine Bing (see top image), who has basically become my hair and beauty idol this season.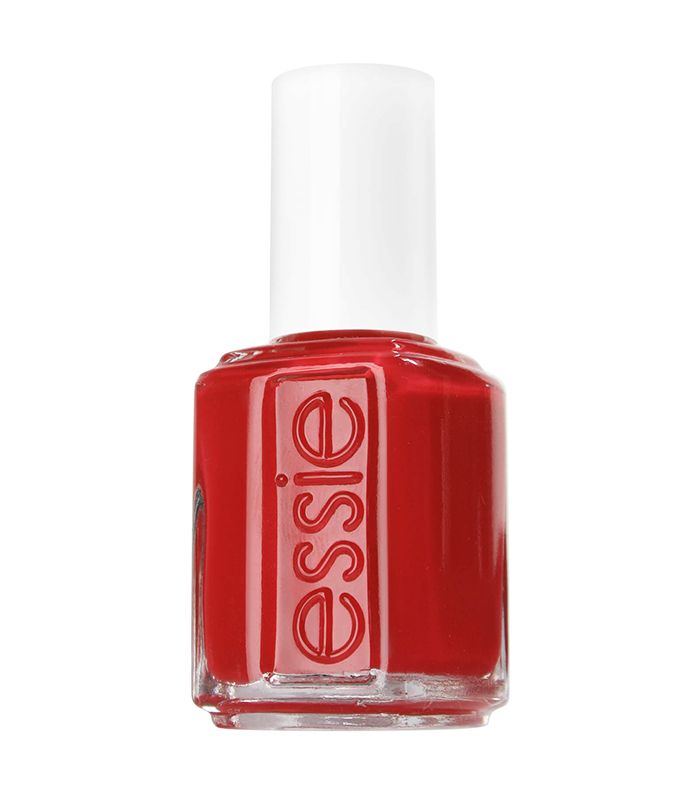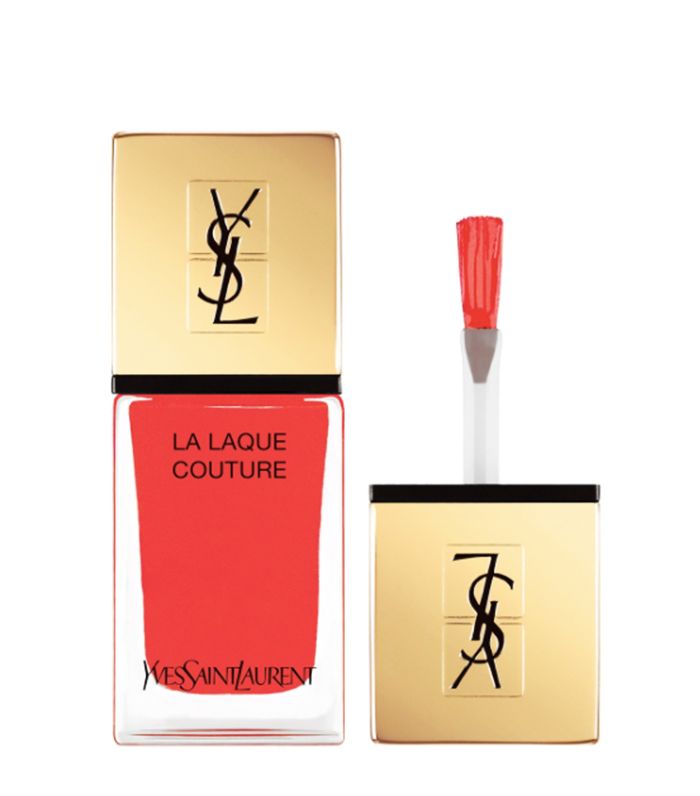 "Red has always been a popular colour in my family (in fact, my mother refuses to leave home without red lipstick on), so it's no surprise I've always gravitated to nail polish of the same shade. Personally, I prefer a deeper red hue bordering on maroon over anything too orange so this Essie iteration is definitely a favourite of mine. Closely followed by Chanel and Dior when I feel the need to be a little extra fancy."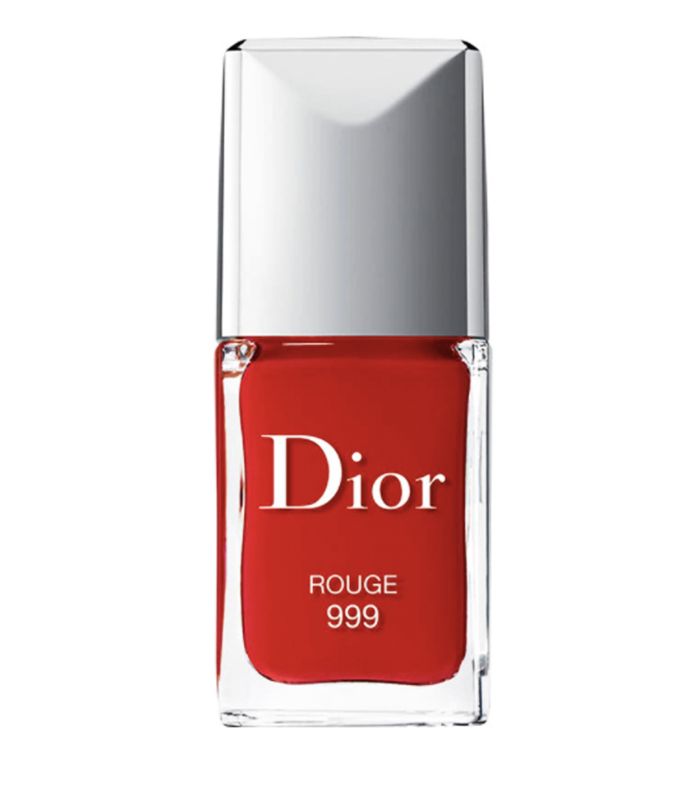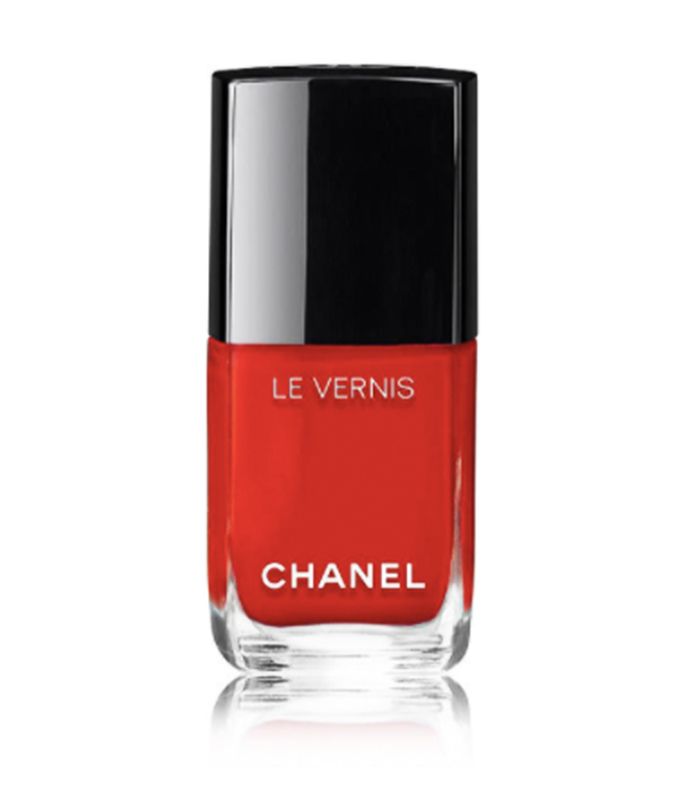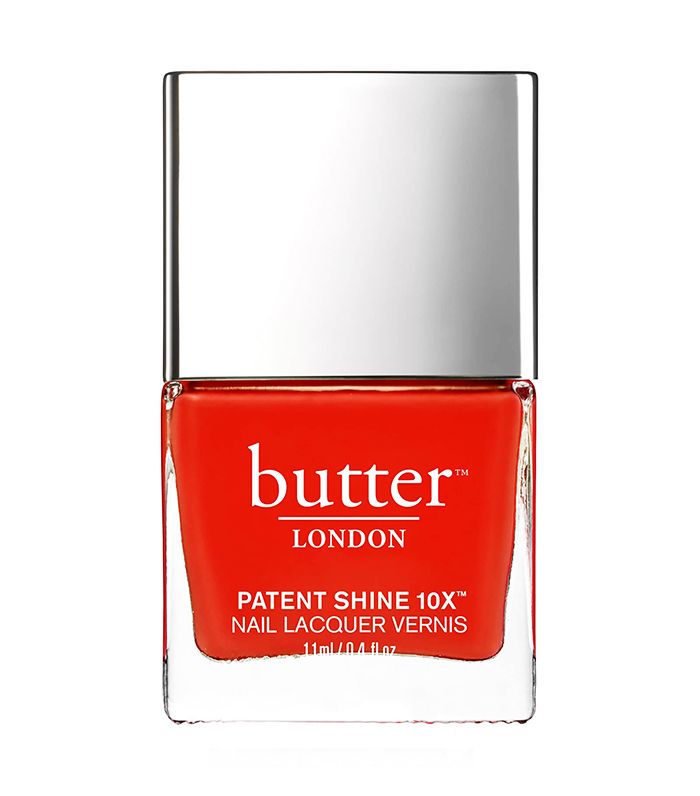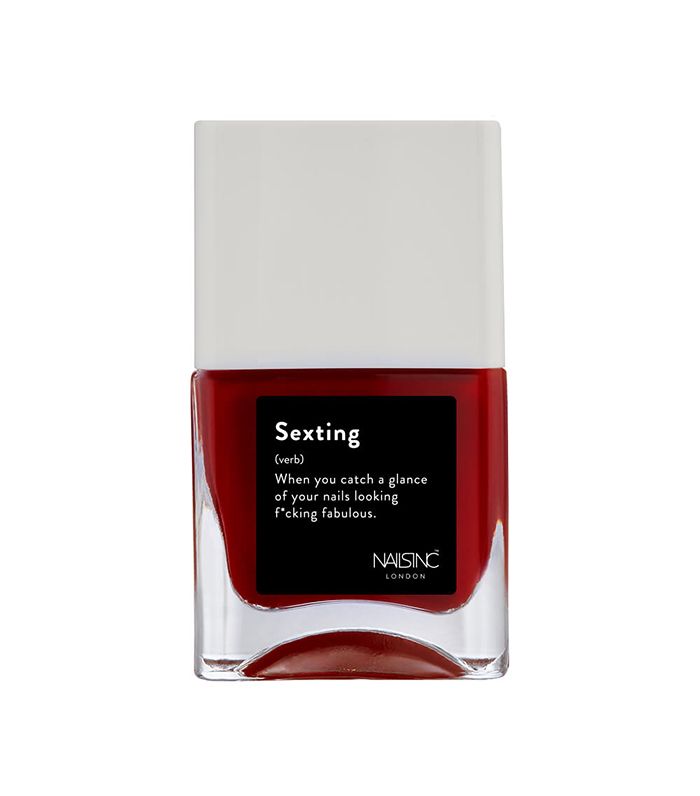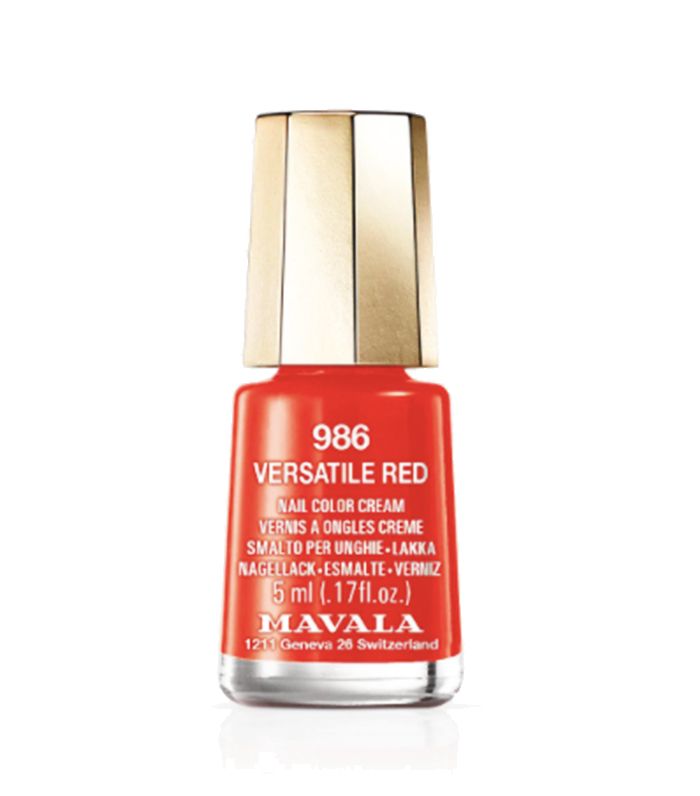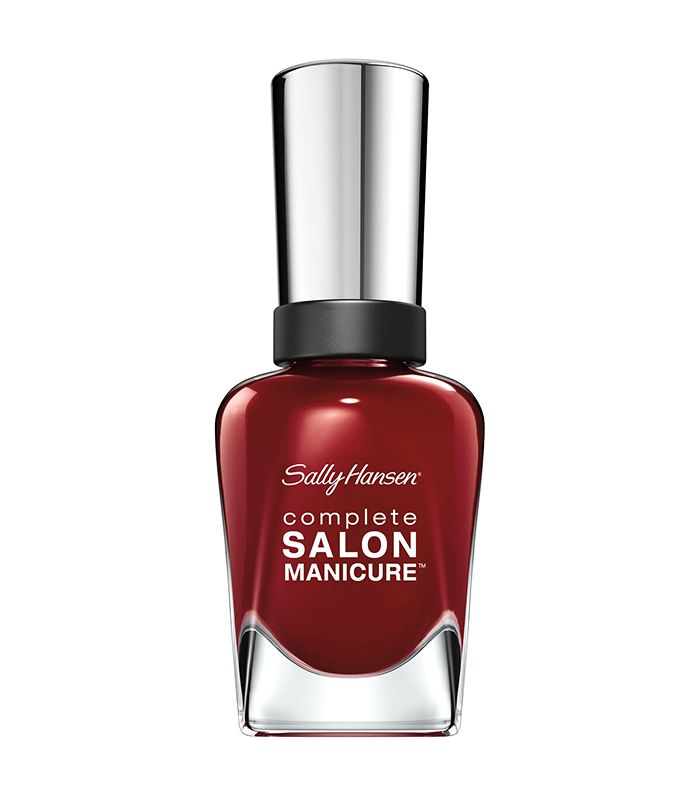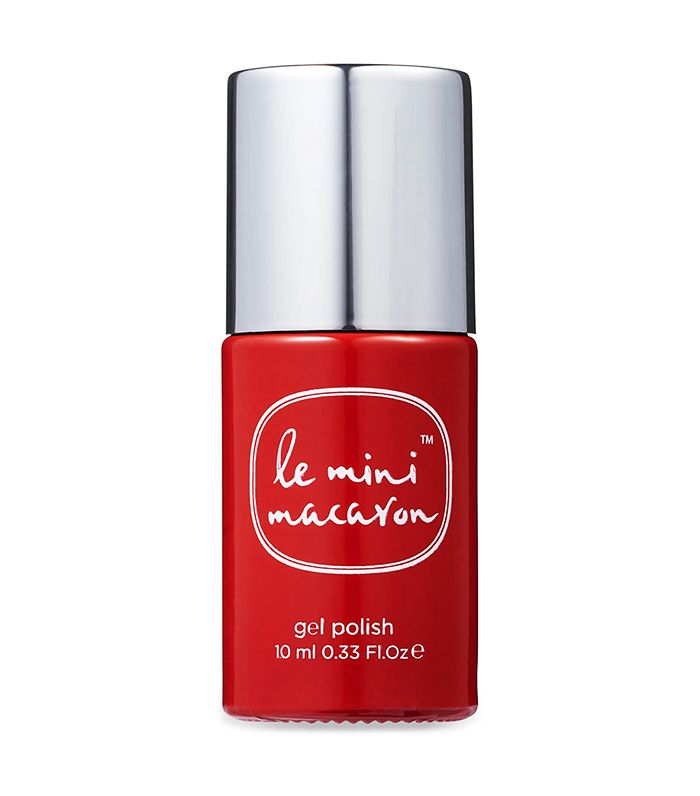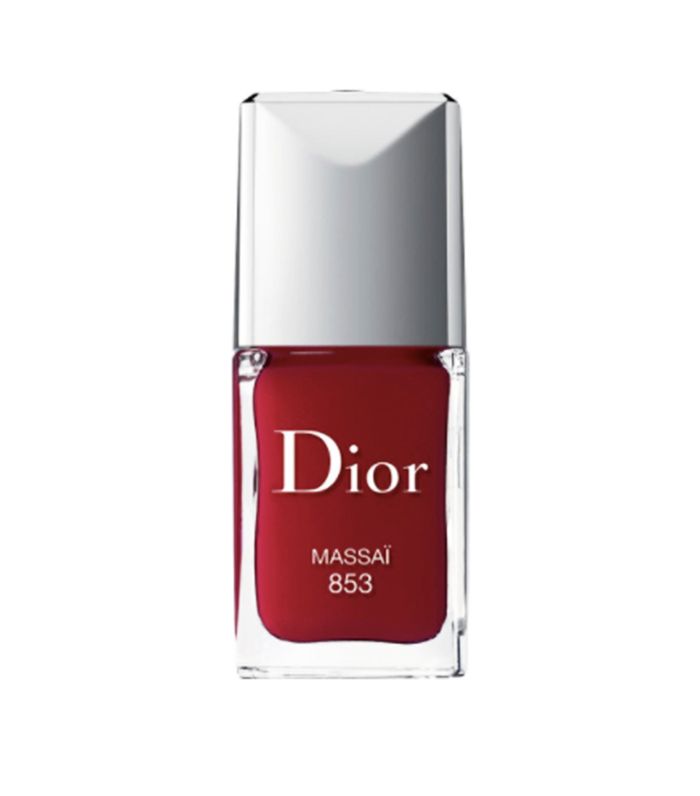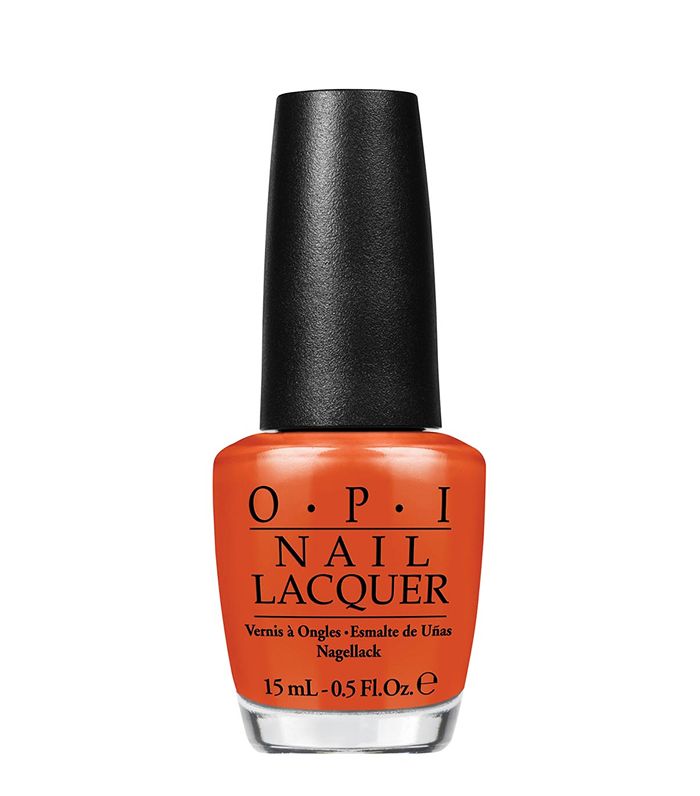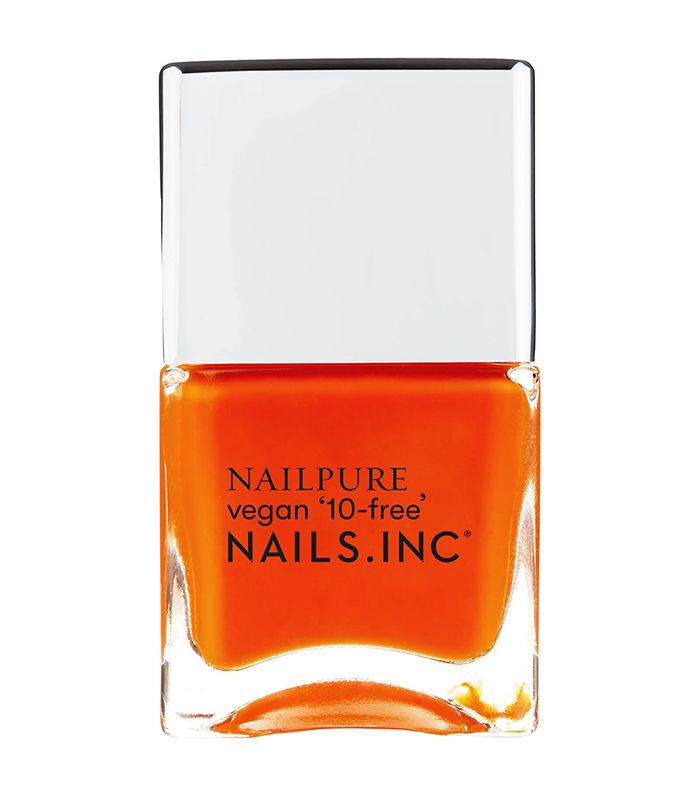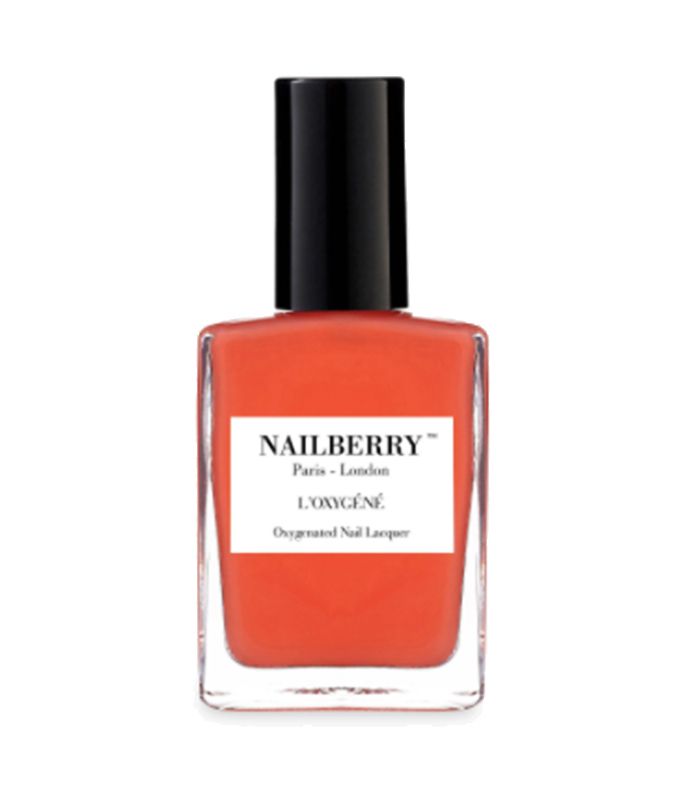 Up Next: This Rosie HW–Approved Balm Is the Only Product Helping My Dry Lips Right Now