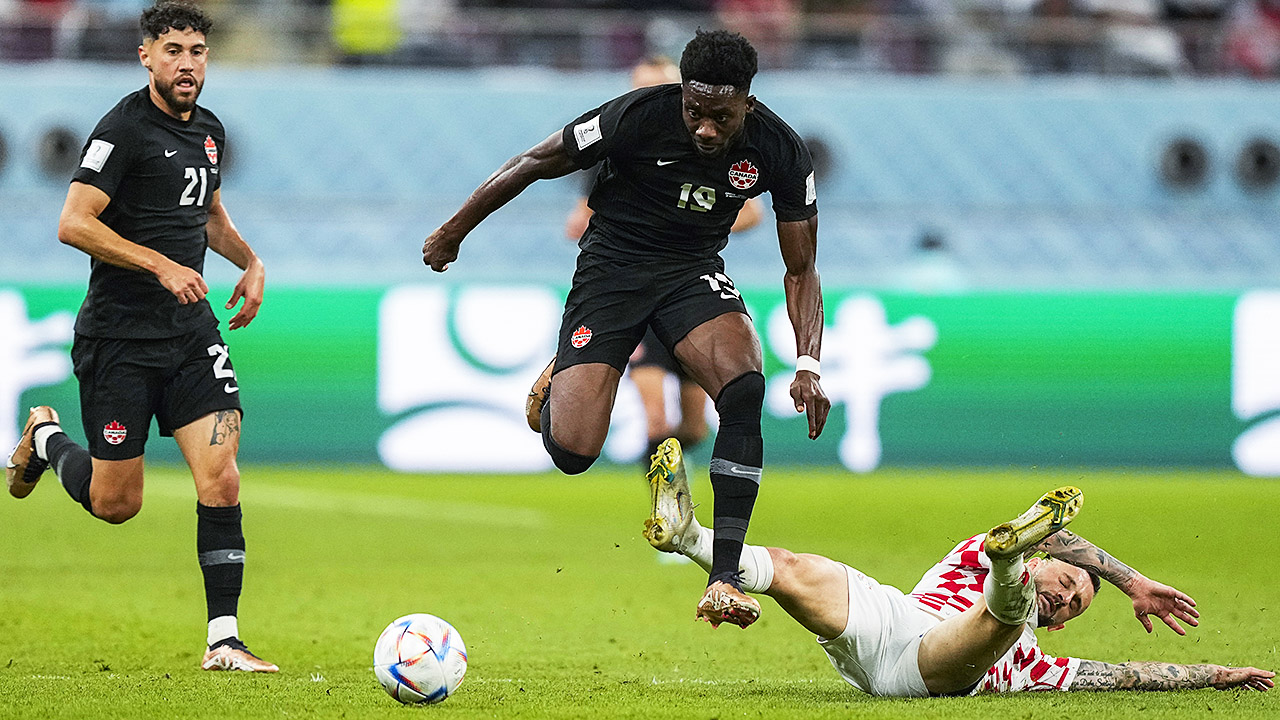 Well, we have our goal at least. If nothing else then, the lazy narrative that has been lobbed about so freely on Canadian soccer over the years, the one that is so disrespectful to that 1986 team, can be stuck where it belongs — in the bin … alongside any hopes of knock-out football in Qatar for John Herdman's side.
Yup, Canada has a goal in the World Cup. Progress.
Next, pick up a first win on Thursday against a wonderful Morocco team and this tournament can truly be deemed a success. Relatively speaking, of course.
Moving forward, the chatter around this team needs to change. Expectations and perspective have switched. The "new Canada" — as Herdman calls it — is now expected to put in performances and win football matches. A qualifying tournament that reignited a fan base, followed by a World Cup where results were irrelevant, but proving the 'ability to hang' was crucial, has birthed something special.
At the conclusion of this tournament, it will be back to Concacaf next. The summer's Gold Cup will come with pressure to perform, especially as Canada is the only team from the region yet to pick up a point after its first two World Cup matches.
After that, outside of the Nations League inconvenience, a world tour leading up to 2026. And without the need to qualify, Canada will become booking agents over the next four years. Given its growing reputation, that should in all likelihood mean quality opponents and a slew of European-based camps.
I know I am getting ahead of myself. The emotion of that reality check on Sunday against Croatia still stings for most, but what a great lesson. And what a great reminder of the work that needs to be done before Canada can take that next step.
The world, however, is on notice. While appearing on a UK radio station following Canada's loss to Croatia on Sunday, my introduction turned into a monologue from the host, championing how great he thought Canada had been and how they had become the darlings of the Group phase for many neutrals. True or not, just think about that!
Let's not be naïve, though; a lemon against Morocco would sharpen the knives and would send the team home with tails very much between their legs, as unfair as that might be. But another good performance and the positivity remains. Morocco is a good template, in fact: a team that has been here before, is always unfancied, has made steady progress in AFCON in recent years where it has flattered to deceive, has squad depth scattered around top leagues and has a governing body that is not perfect but willing to make brave calls for the betterment of the team.
Now, it is important to ask the hard questions of Canada; after all, that is what football nations do to their teams. But with one final match left in Qatar 2022, the overriding emotion should be positive. These are good times and exciting times to be a fan of the sport in this country.
Now, let's go out and beat Morocco.