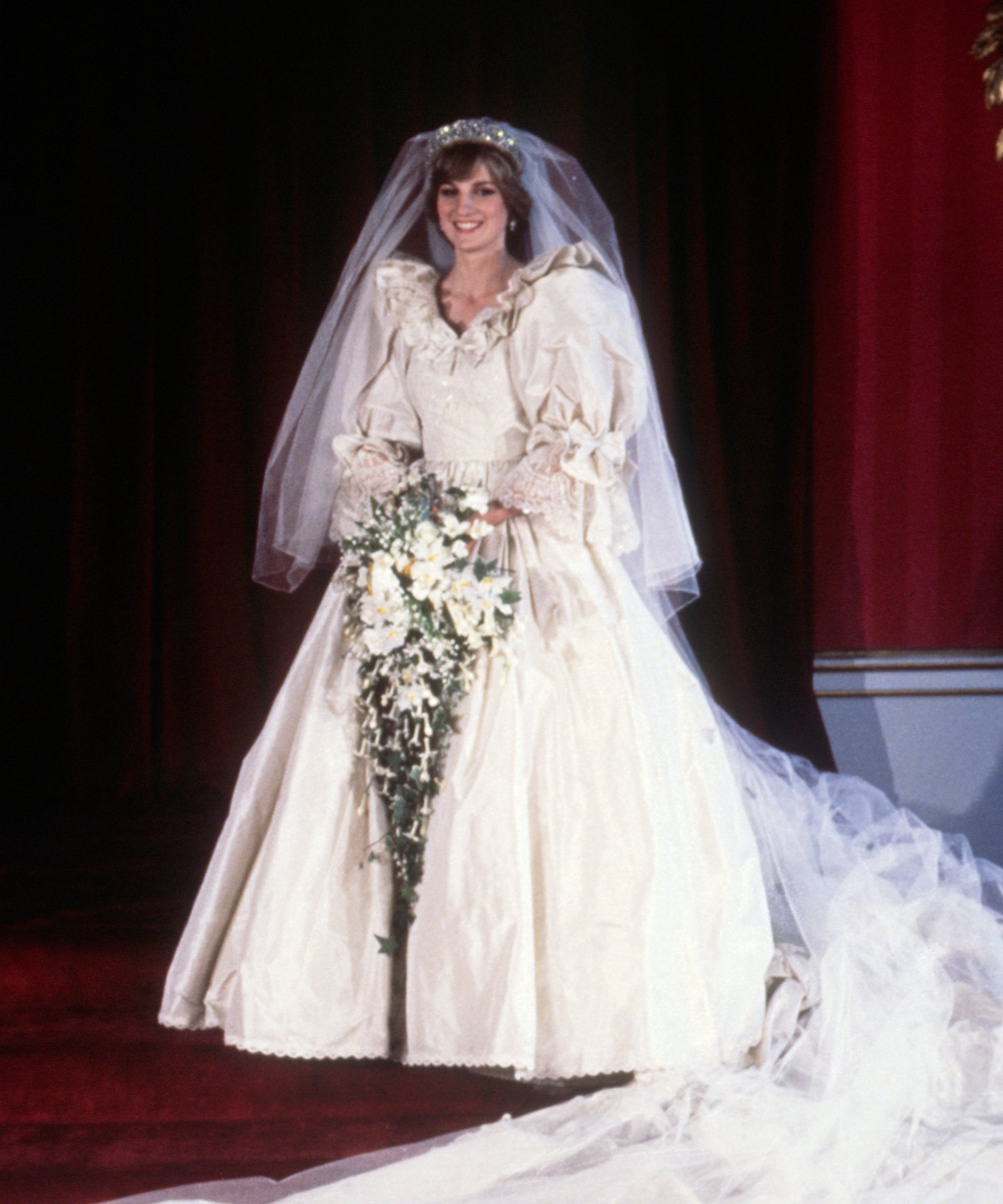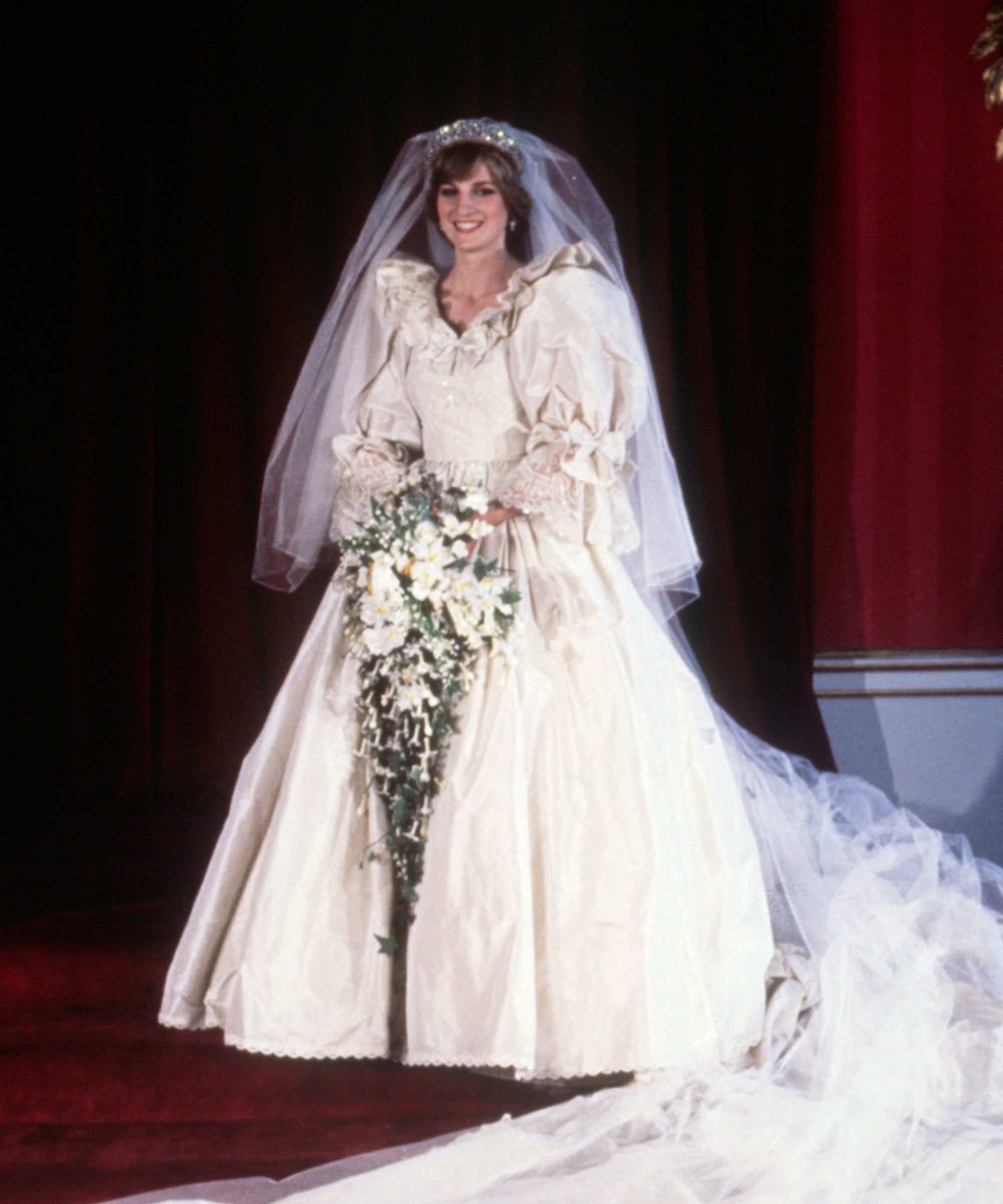 Ever since Netflix's The Crown Season 4 aired the Princess Diana wedding scene, fans have been craving for another glimpse at her nuptials to Prince Charles. Now, Lady Spencer's iconic gown (and its gigantic 25-foot-train!) is on display in a new exhibition at London's Kensington Palace, titled "Royal Style in the Making."
The ivory dress featured dramatic puffed sleeves and encrusted pearls and sequins that shone brightly during Princess Diana's arrival at London's St. Paul's Cathedral in June of 1981. She styled the gown, made by Elizabeth Emanuel, with her family's tiara and a 153-yard veil, which sadly will not be displayed at this year's exhibition, according to Women's Wear Daily.
"Royal dress isn't about fashion," Claudia Acott Williams, curator at Kensington Palace, told Women's Wear Daily. "It's traditionally been about marrying stability and continuity with innovation."
But some royals, including Princess Diana, still put style over duty, including the late Princess Margaret, whose irreverent fashion made her a style icon, as also portrayed on The Crown. In 1964, she attended a charity ball in an 18th-century-, Marie Antoinette-style gown, custom-made by stage designer Oliver Messer, which is also on display at the "Royal Fashion in the Making" exhibition.
Princess Diana's gown was loaned to Kensington Palace by Prince William and Harry, who oversee their late mother's wardrobe and jewelry collection. The two have gifted pieces of jewelry from Diana's archives to Kate Middleton and Meghan Markle, including Diana's blue sapphire engagement ring, which Prince William used to propose to the Duchess of Cambridge back in 2011. When Prince Harry proposed to Markle, he, too, used two diamonds from Diana's personal collection to design a three-stone ring that featured a center gem sourced from Botswana, where they first vacationed together.
"Royal Fashion in the Making" will be on display at Kensington Palace until January 2, 2022.
Like what you see? How about some more R29 goodness, right here?
Kate Middleton Wore A Suit Like Princess Diana's
Meghan Markle's New Look Included An Ode To Diana