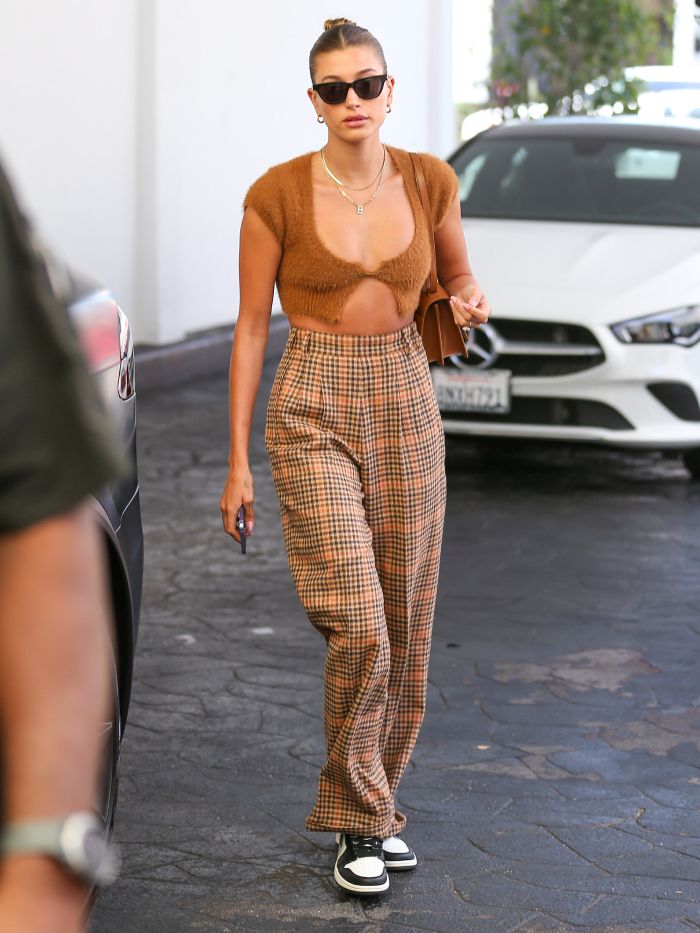 It's a real feat of fashion design to be able to tread the line between uber-sass and sophistication. But Jacquemus somehow manages to pull it off season after season. Whether it's cut-out skirts, fitted dresses or cropped shirts, there's no escaping that his more revealing pieces still look chic. Part of the winning formula is to do with the way in which an outfit is styled but also I'd say that he often sticks to a more muted palette (with the exception of the bold pinks and oranges this season) and this gives the pieces a more demure sheen. This season, it's the turn of the micro cardigan. Spotted on various celebrities—Kendall Jenner on the most recent Jacquemus runway as part of the La Montagne collection, Hailey Bieber out an about in L.A. and Bella Hadid outside the Jacquemus show—it's suddenly become a real 'it' item.
But, I can see how this micro, micro trend could cause alarm for some. Not only is it cropped but the buttons are not for securing safely across the chest. Twinset and pearls it ain't. But for those who are intrigued by the idea, then I'd direct you to Ellie Delphine of Slip into Style who wears her teal version of the Jacquemus cardigan with high-waisted white trousers. Similarly, Jenny Walton pairs her similar cardi with a high-waisted A-line skirt, giving it that touch of polish that makes this item much less scary, in my opinion. If you love the sound of this but still not sure about the Jacquemus version, then a buttoned up cropped cardigan as seen on Karina of Style Idealist is the way to go. Finally, for the all-out Jacquemus vibe, seek out the styling on Tina Kunakey. Keep scrolling to see this piece in action, and then shop the Jacquemus item in its many forms.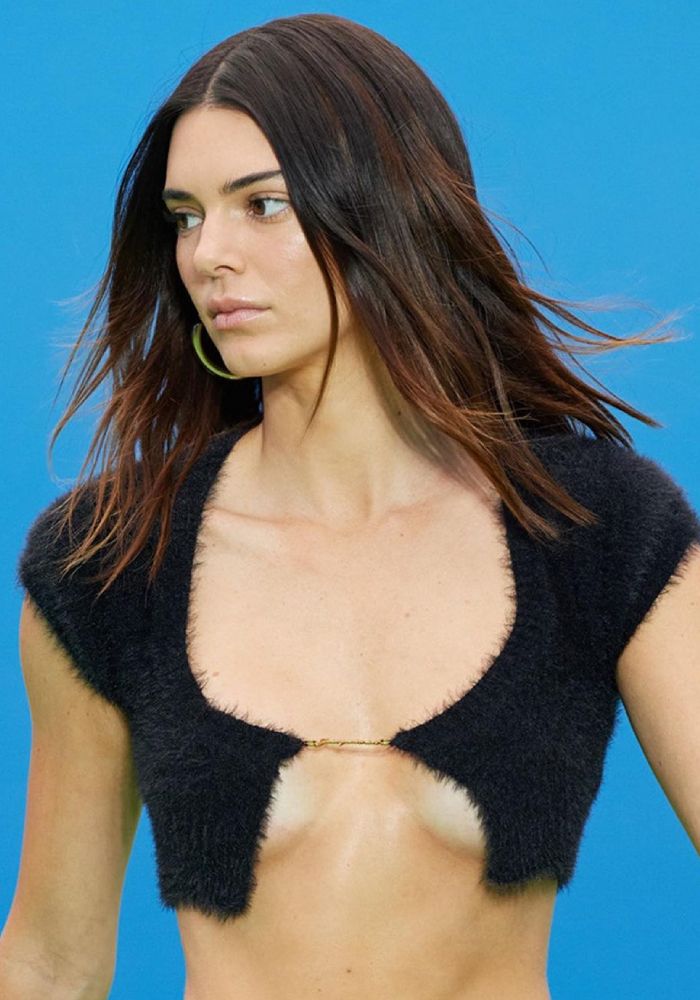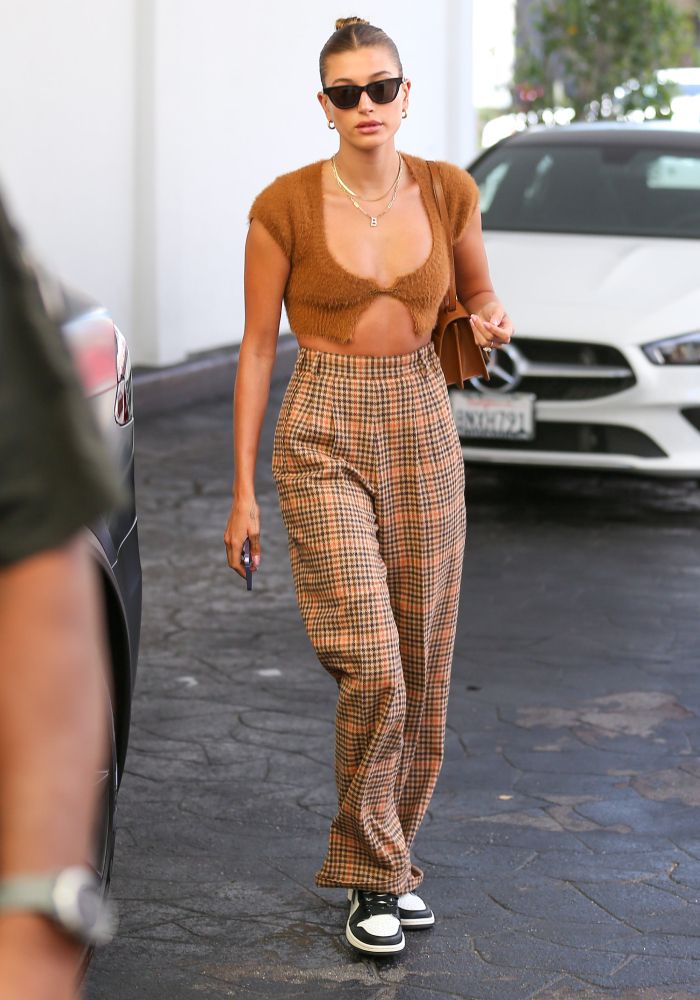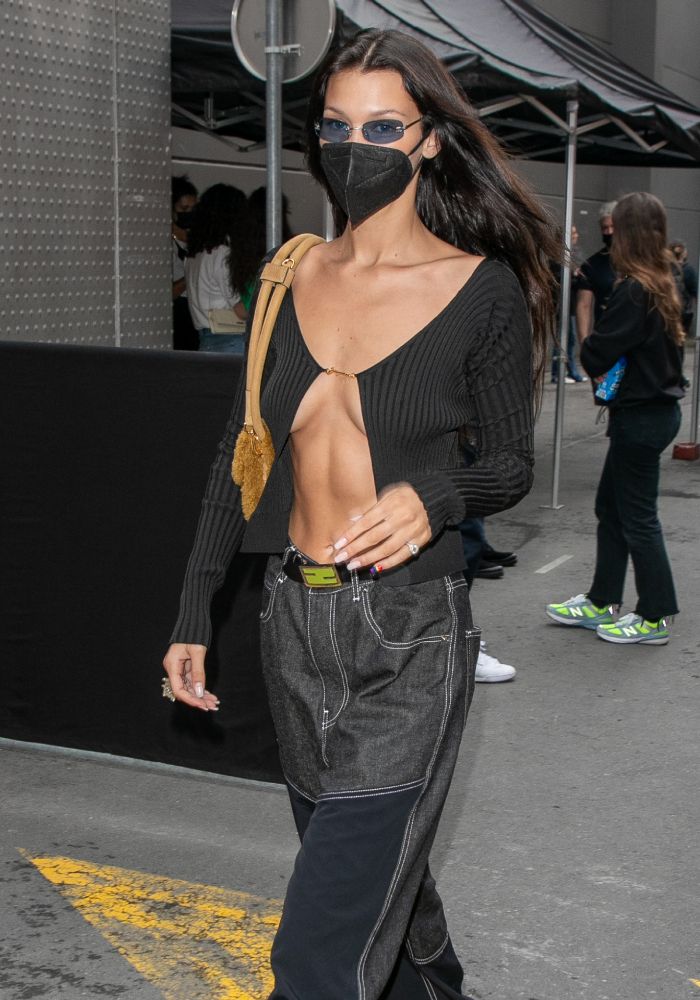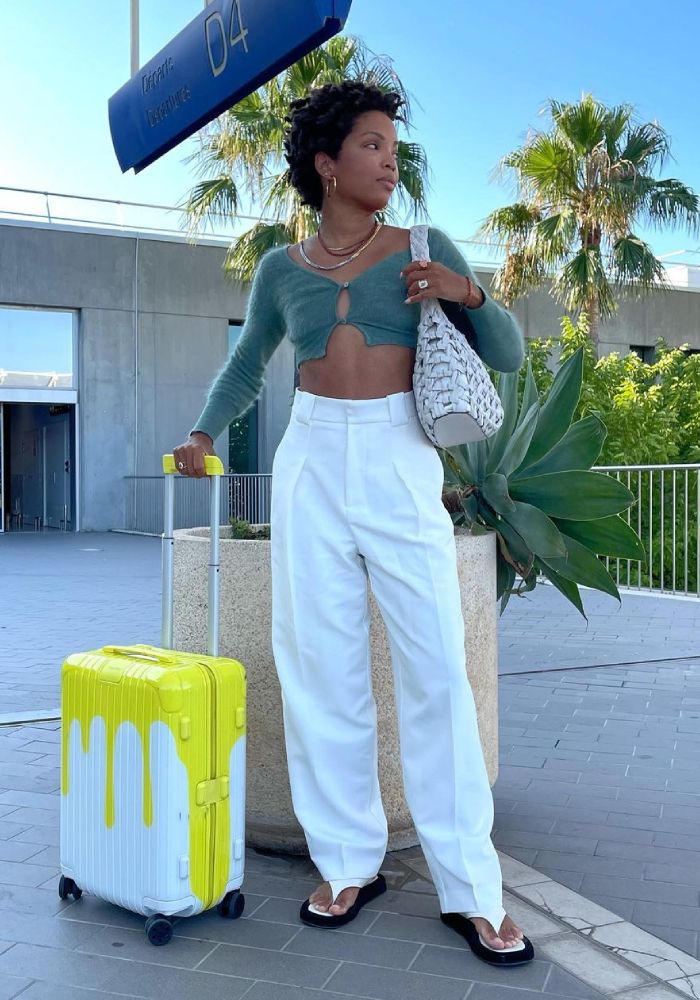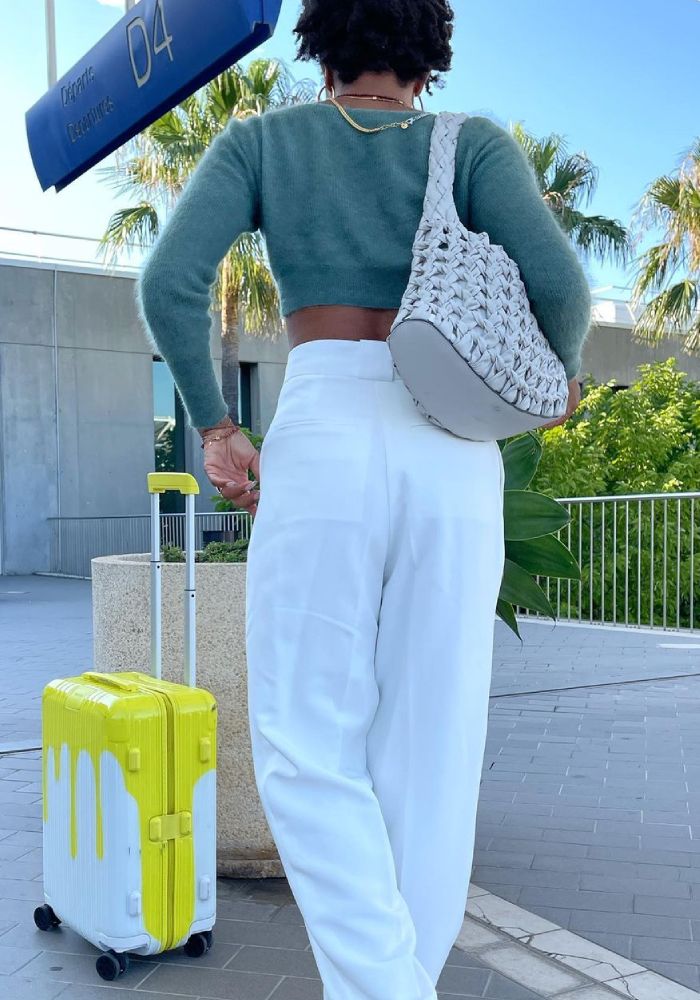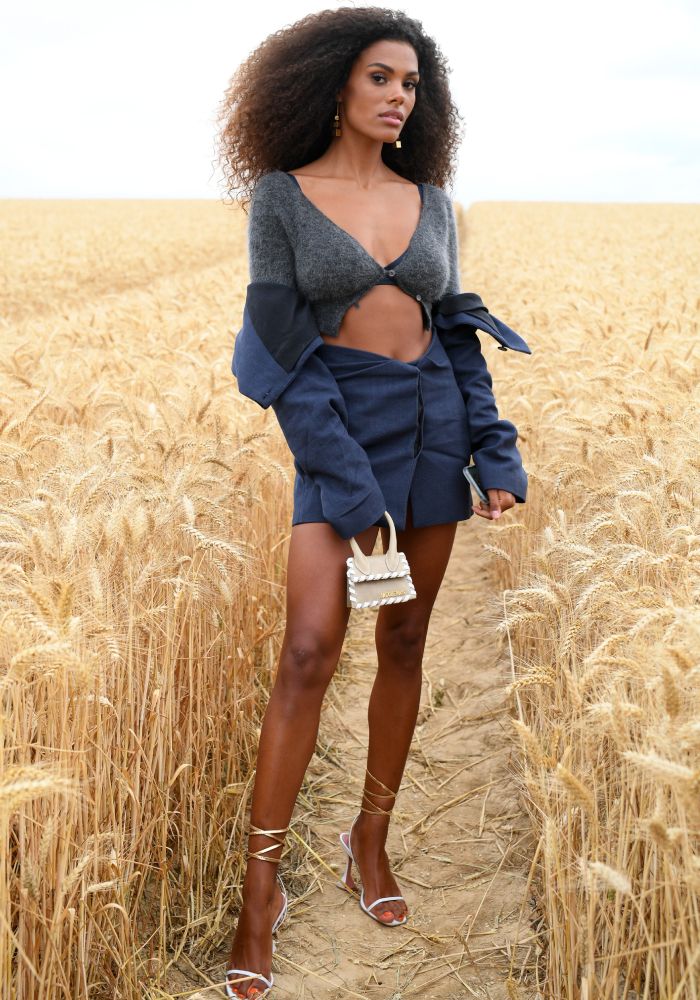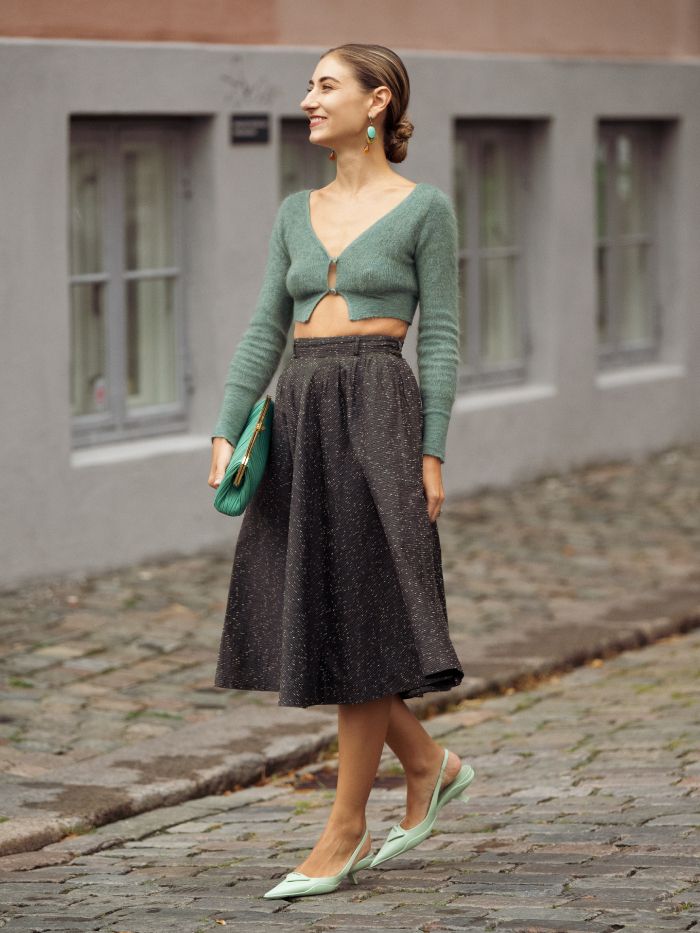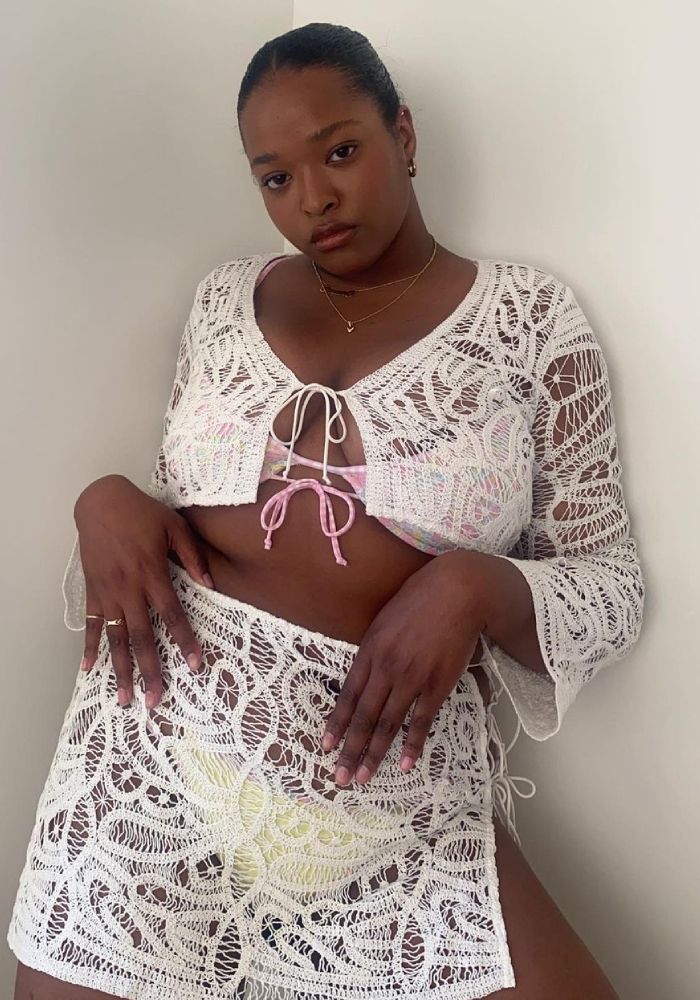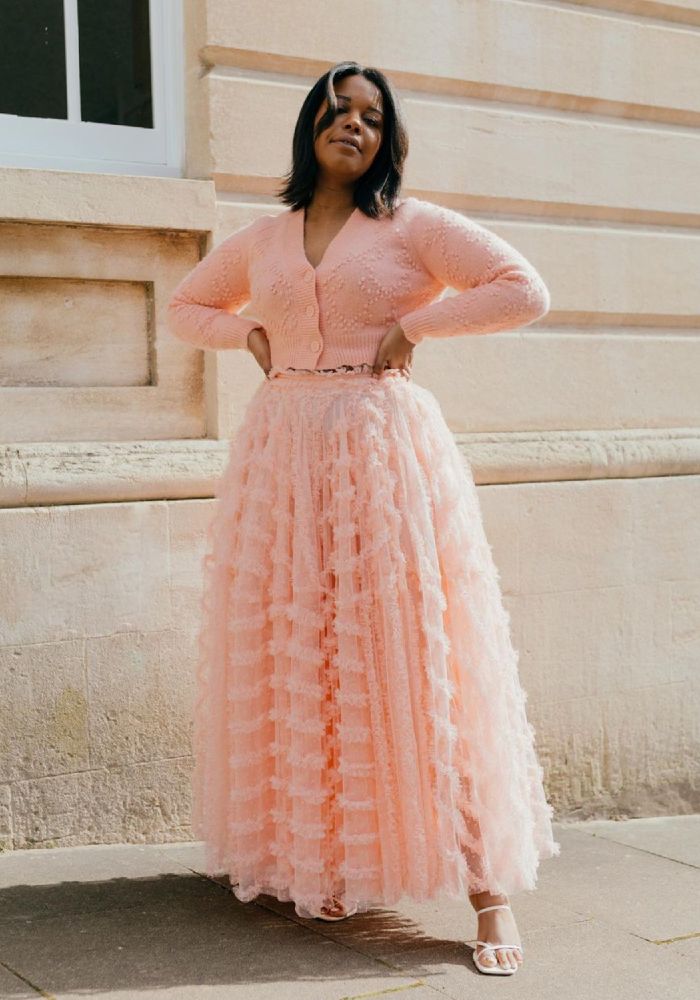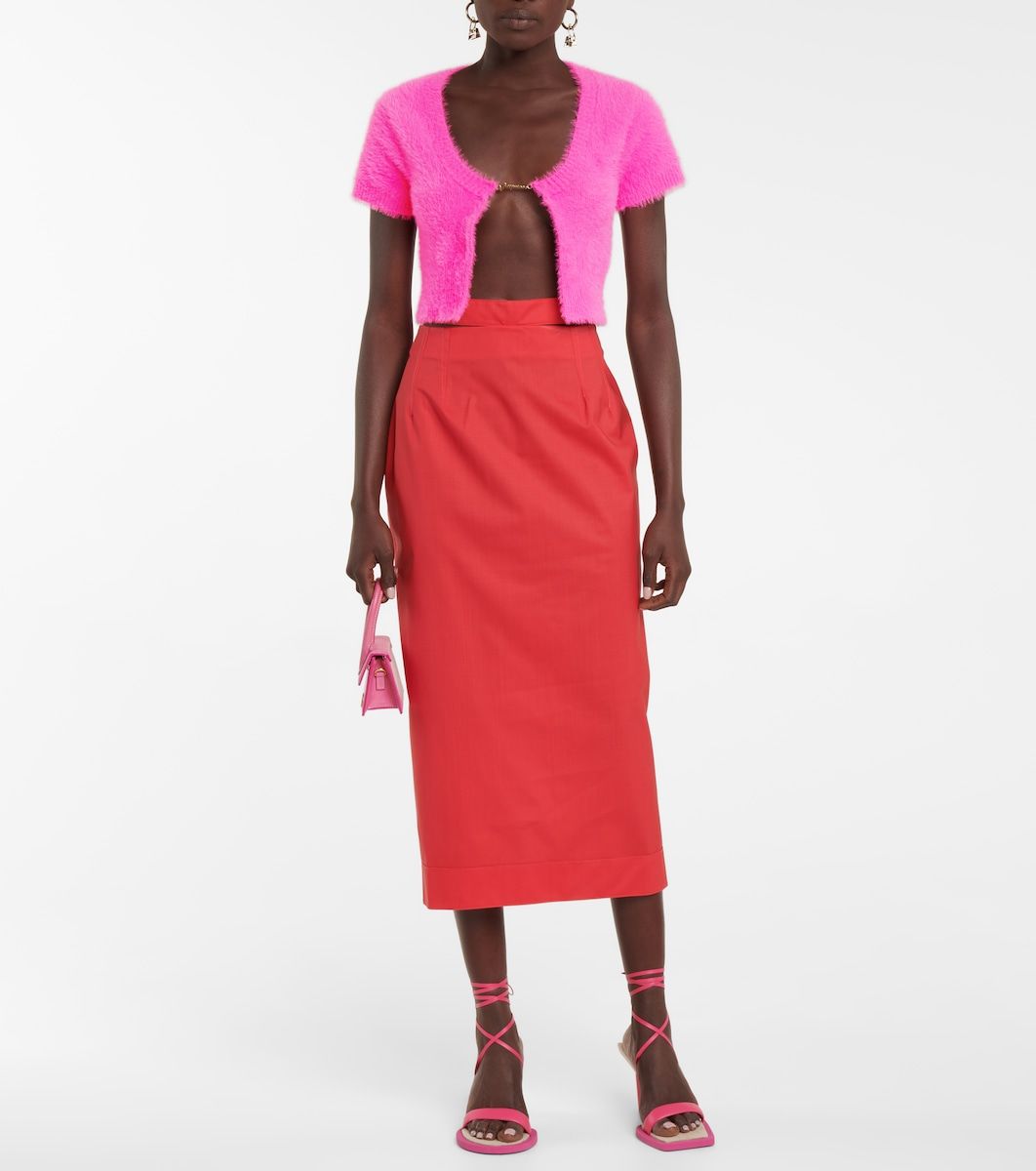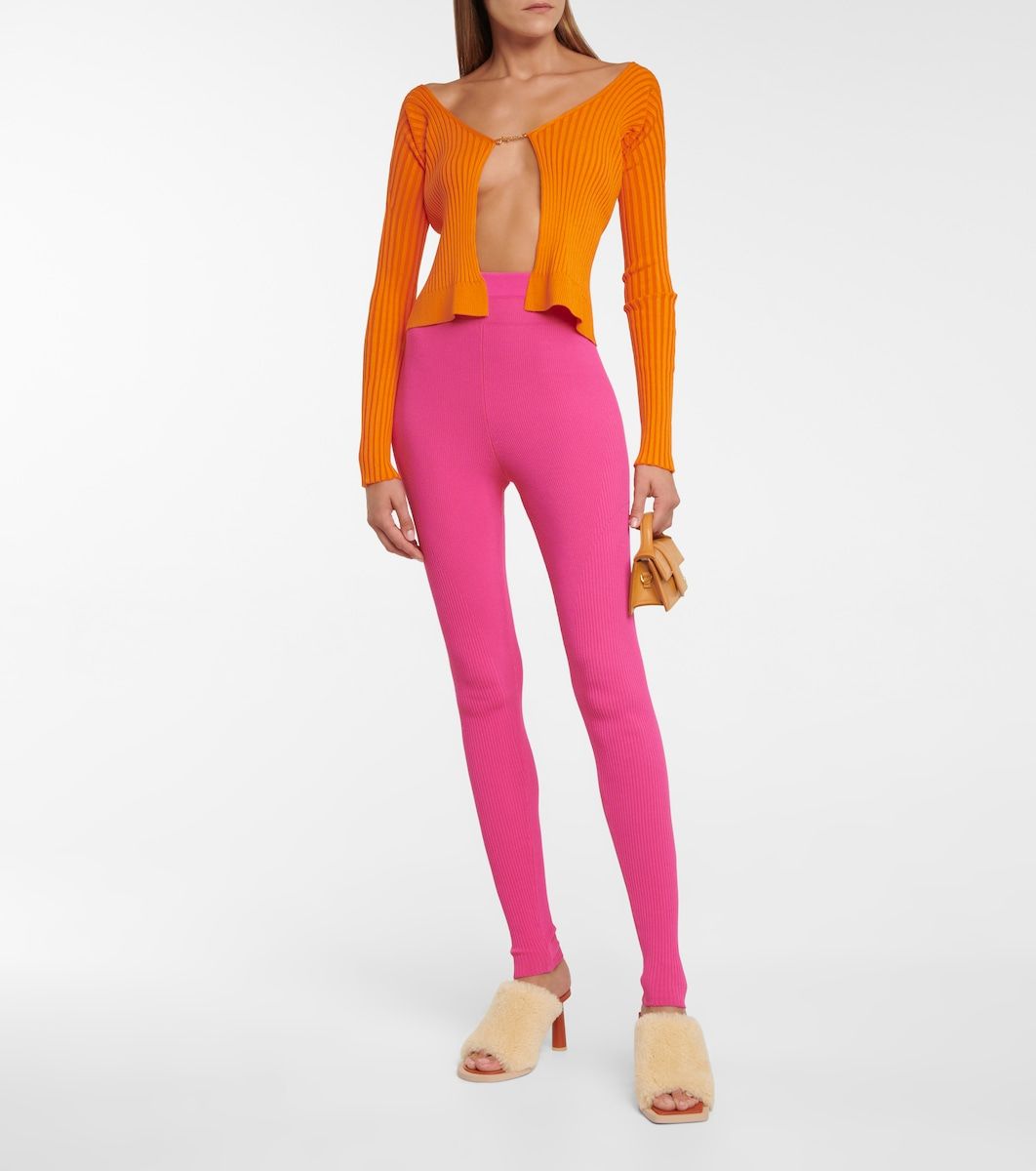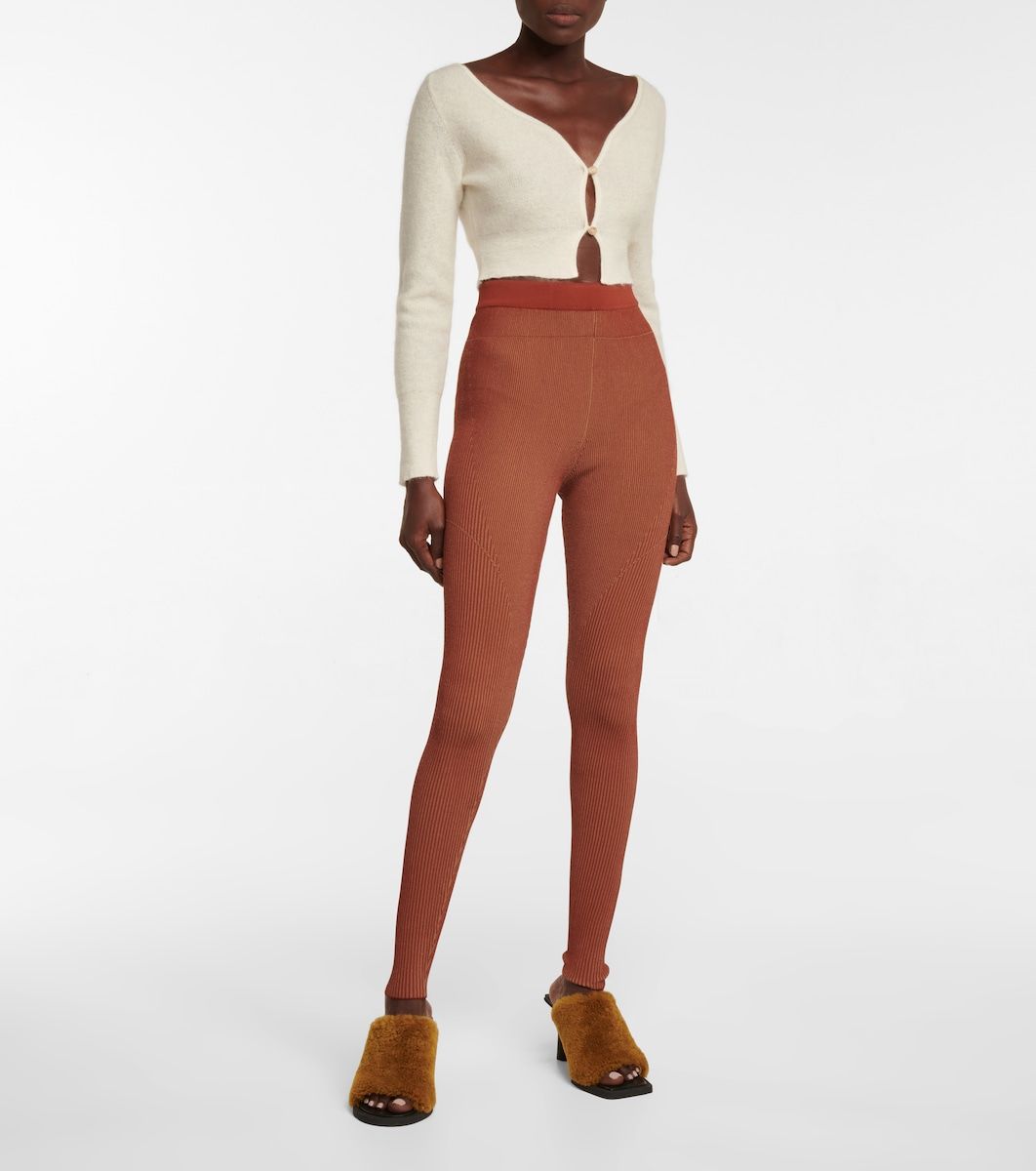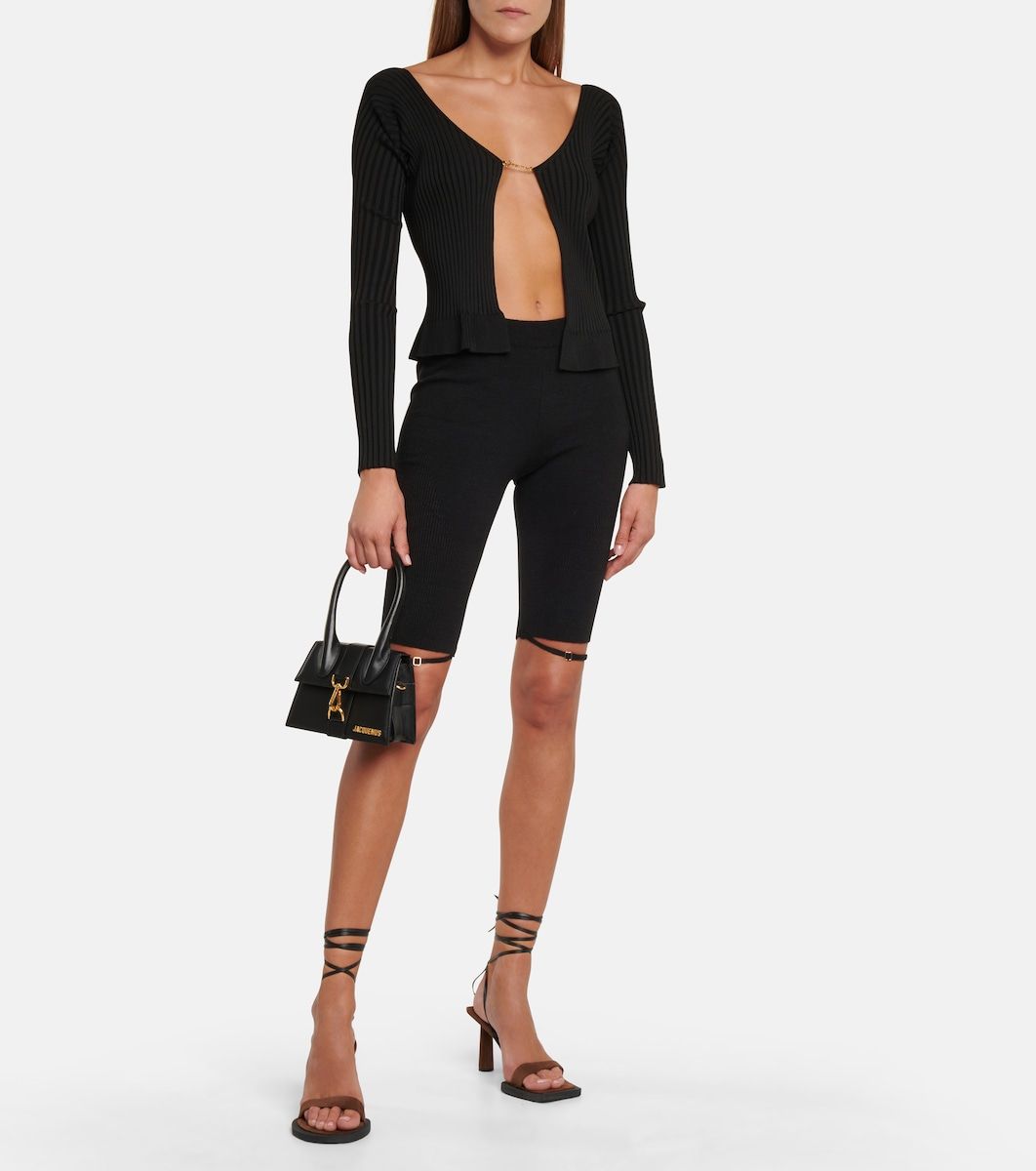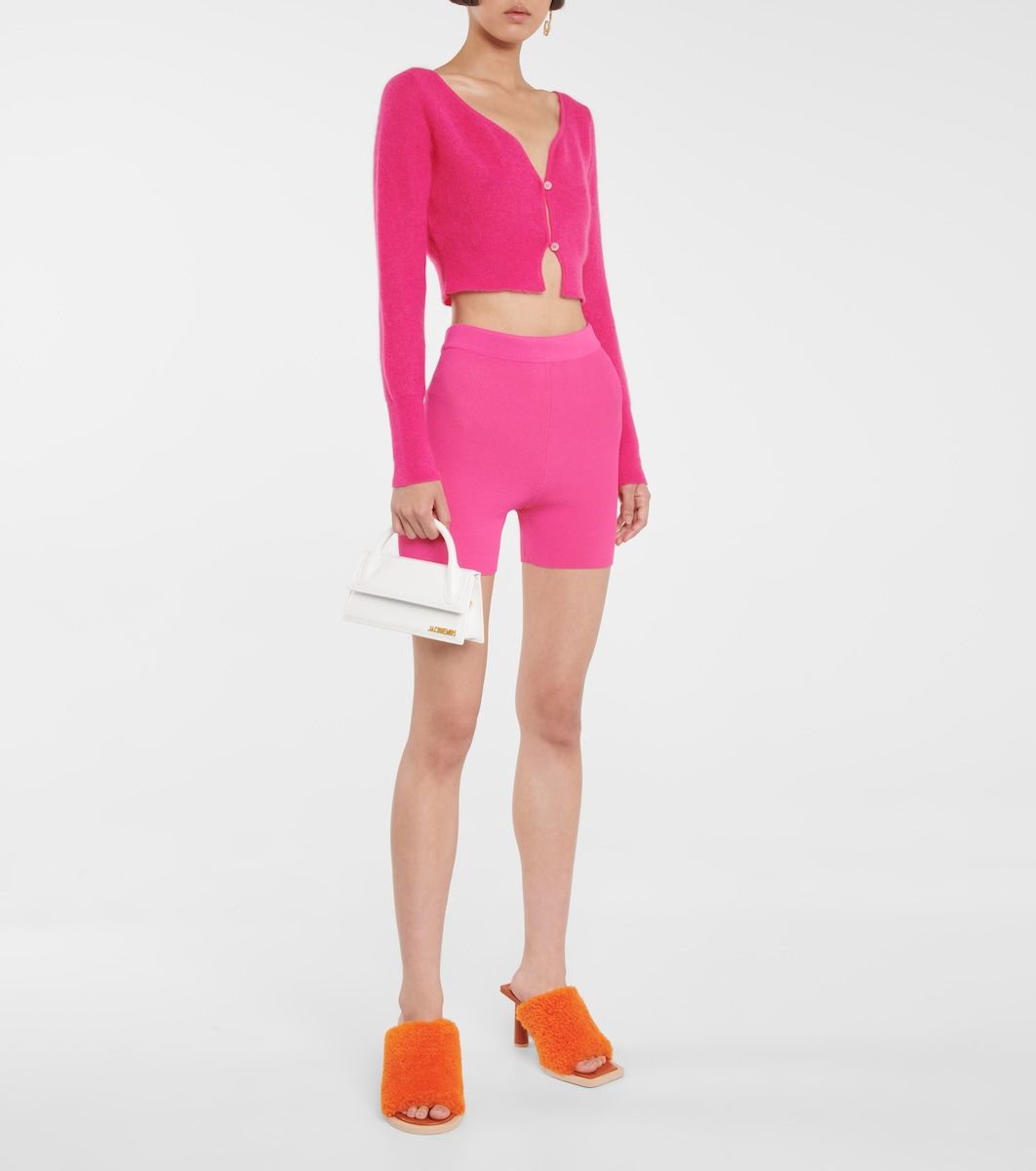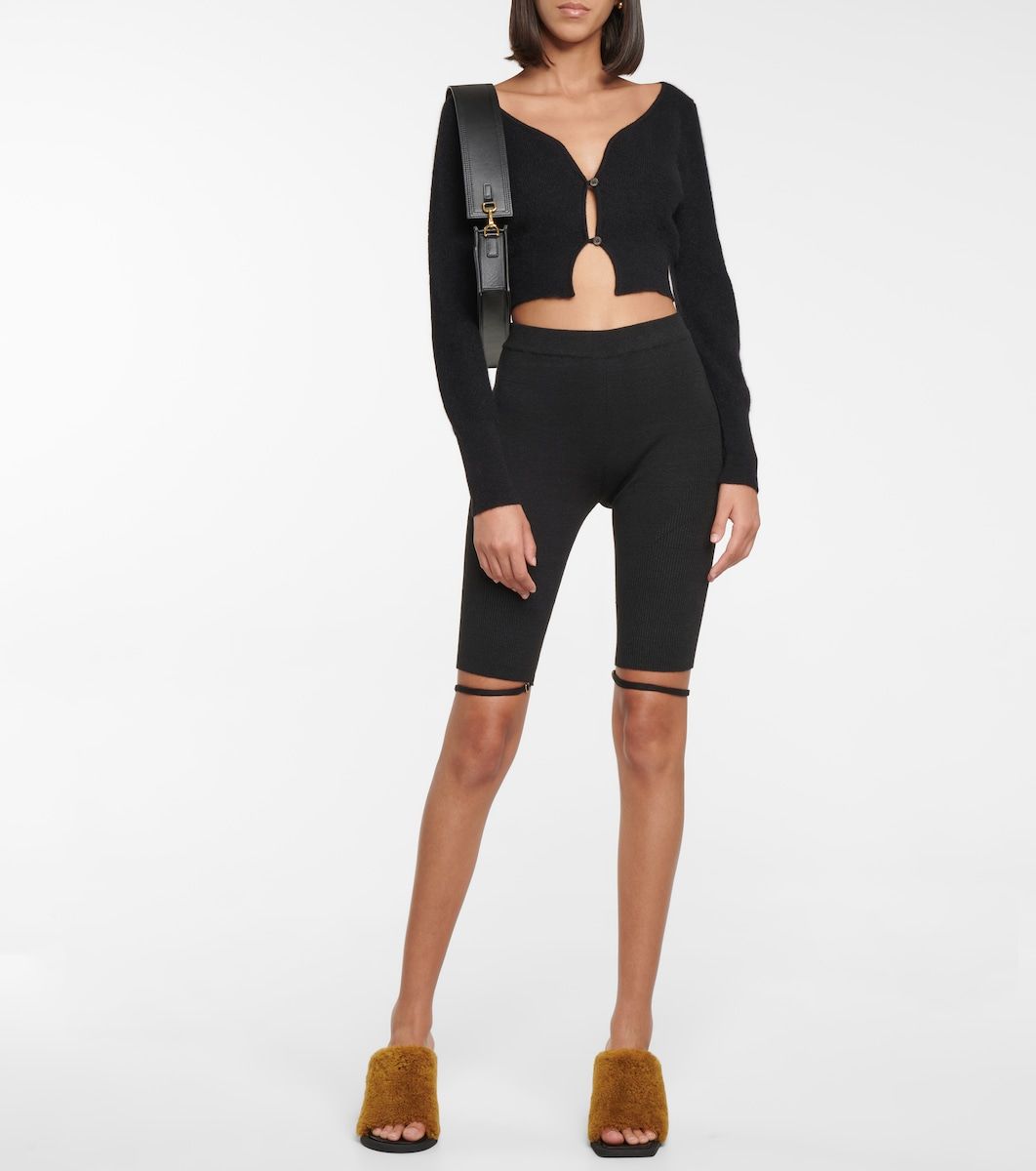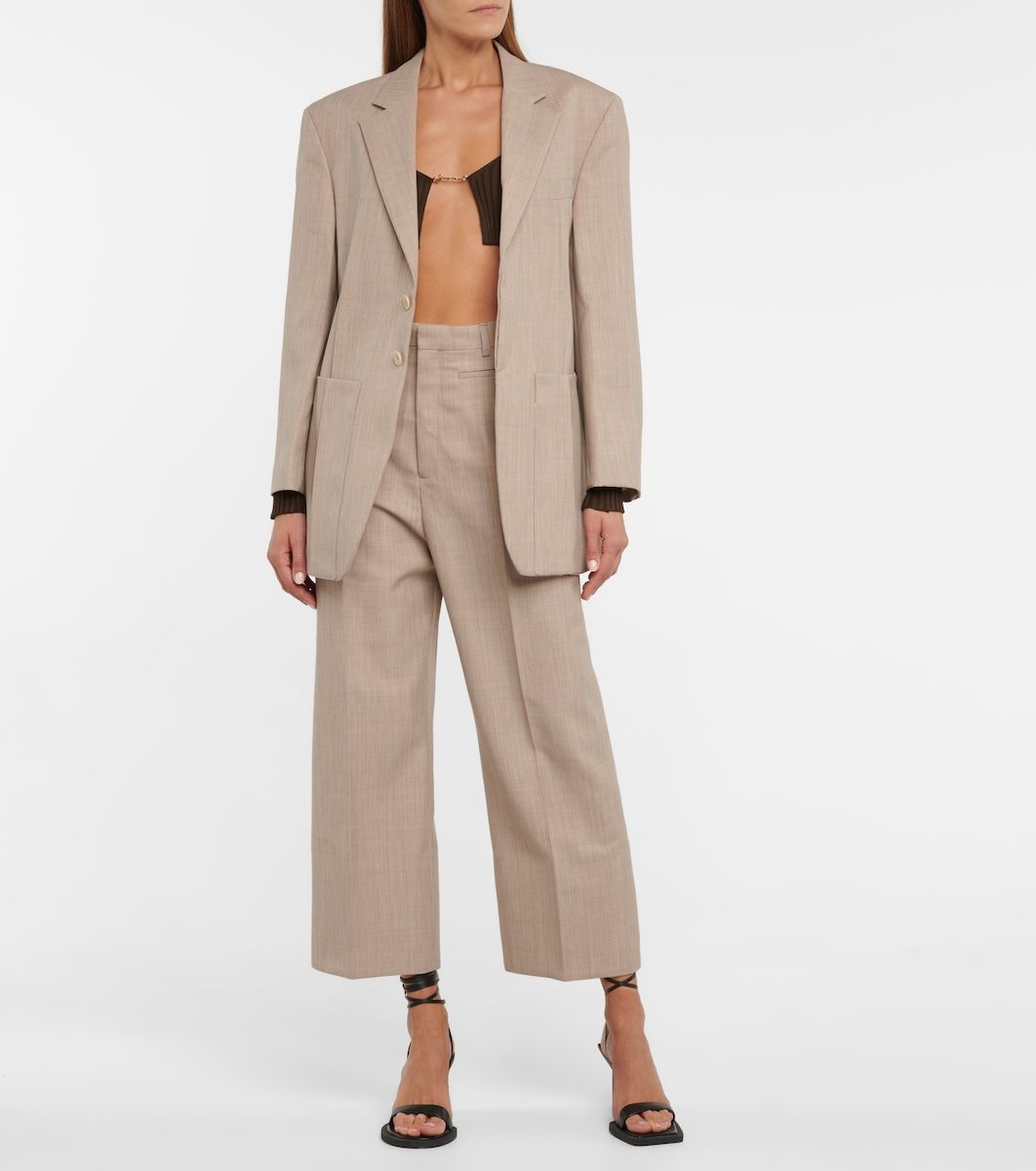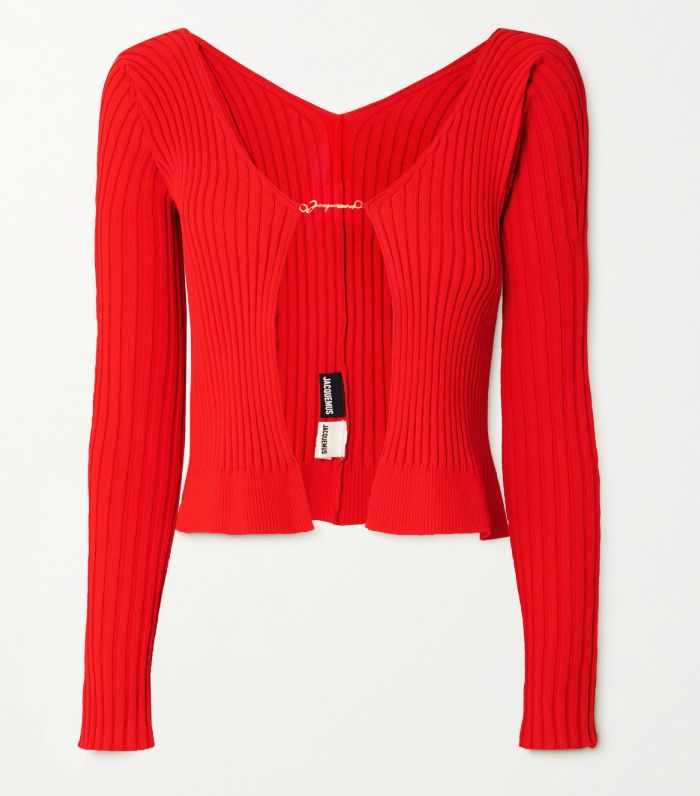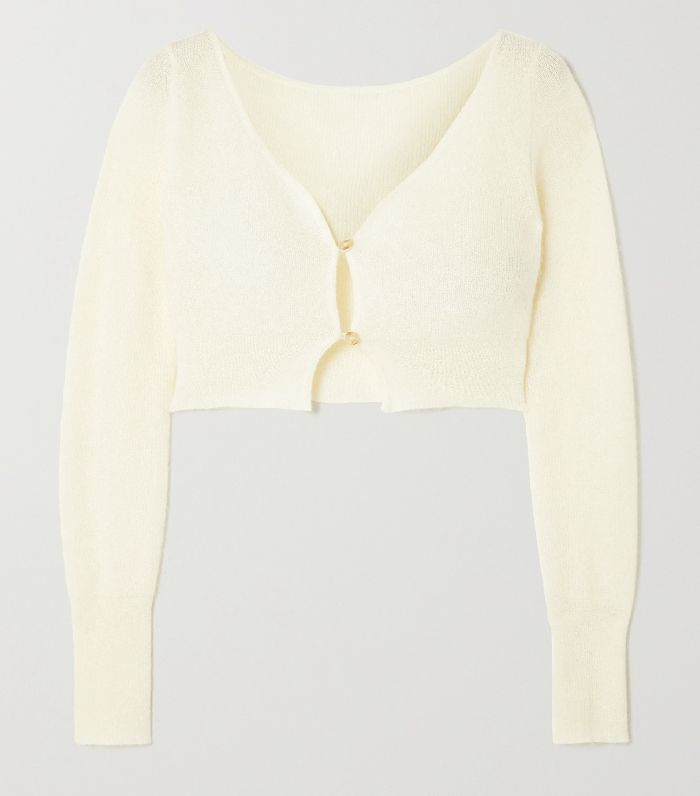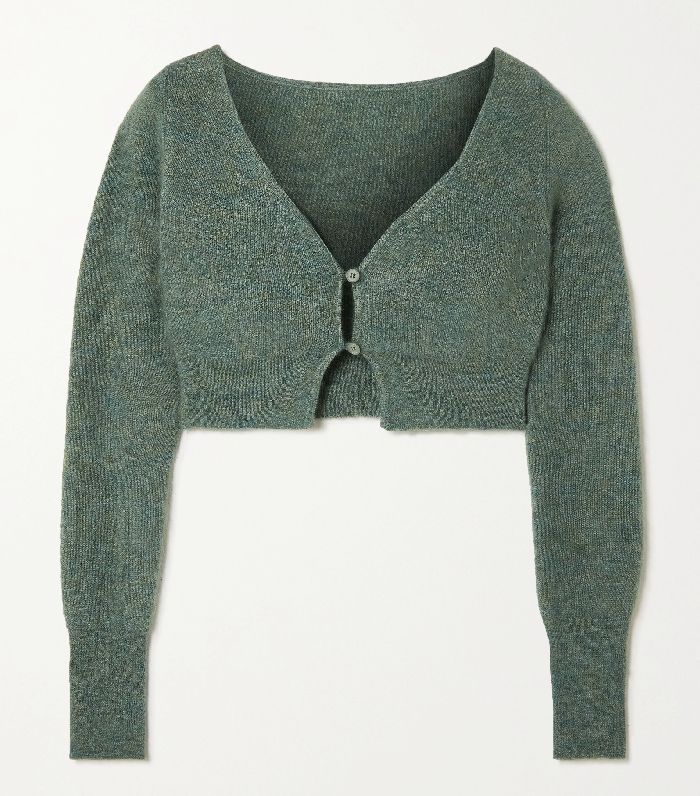 Next up, the biggest autumn/winter 2021 fashion trends to know.