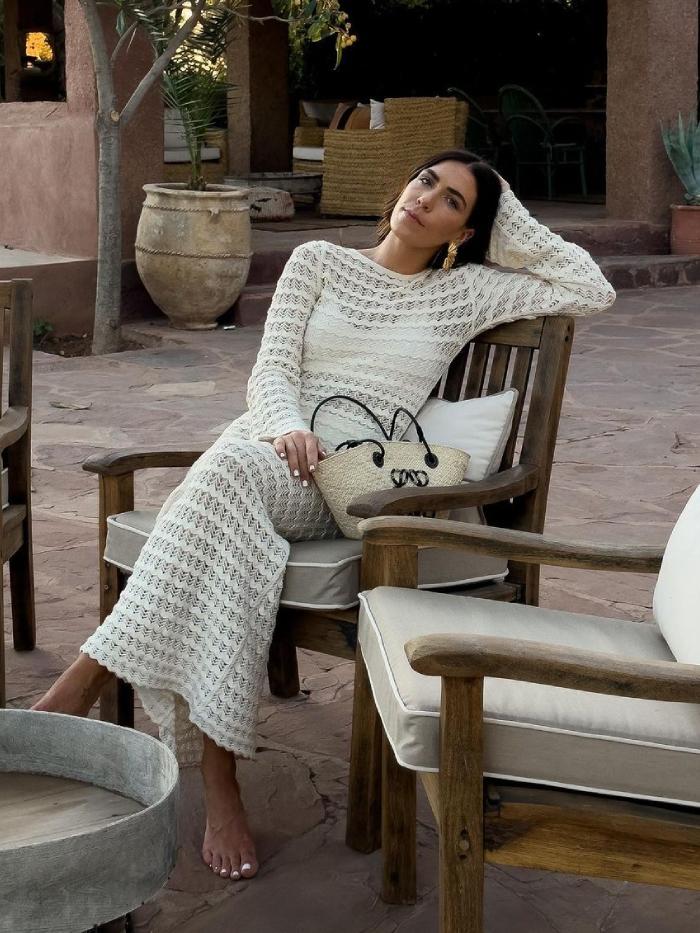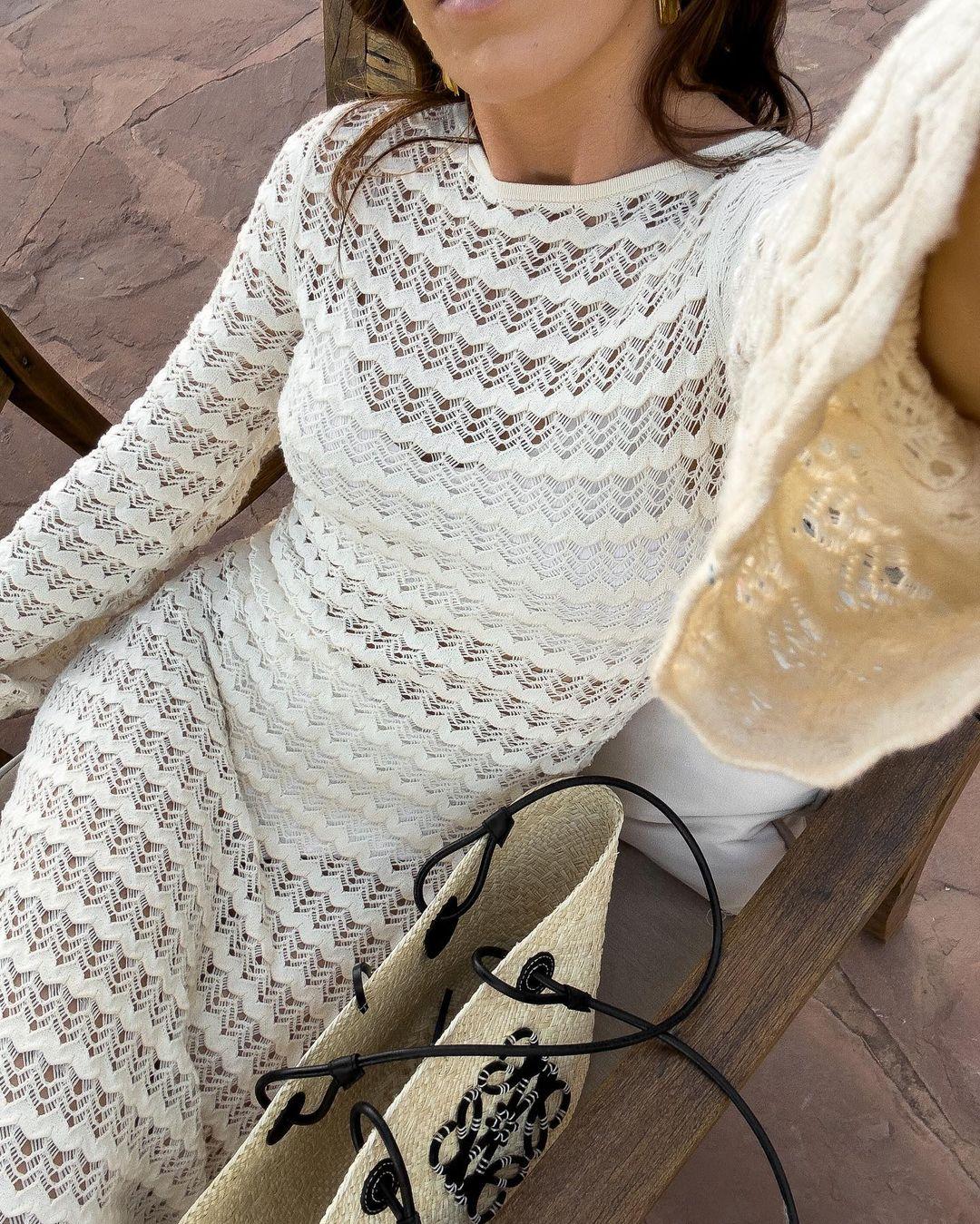 As Who What Wear editors, we spend a lot of our working days keeping track of trending products. Especially those cult high street buys that, out of nowhere, start to be seen everywhere. It's no surprise, then, that we know all too well the power of a great & Other Stories dress. From the famous puff-sleeved numbers to their linen styles, which currently sit in what feels like a large percentage of British women's wardrobes. Stories have long been known for their ability to design a ridiculously pretty dress.
Last year, there was one dress in particular that grabbed our attention more than any other, though: an off-white, delicate pointelle knitted midi dress with a flared sleeve, a lace-up back and an almost sheer finish. Some would say it's the perfect summer holiday dress—so good that it was hard to believe it wasn't from a chic new resortwear designer.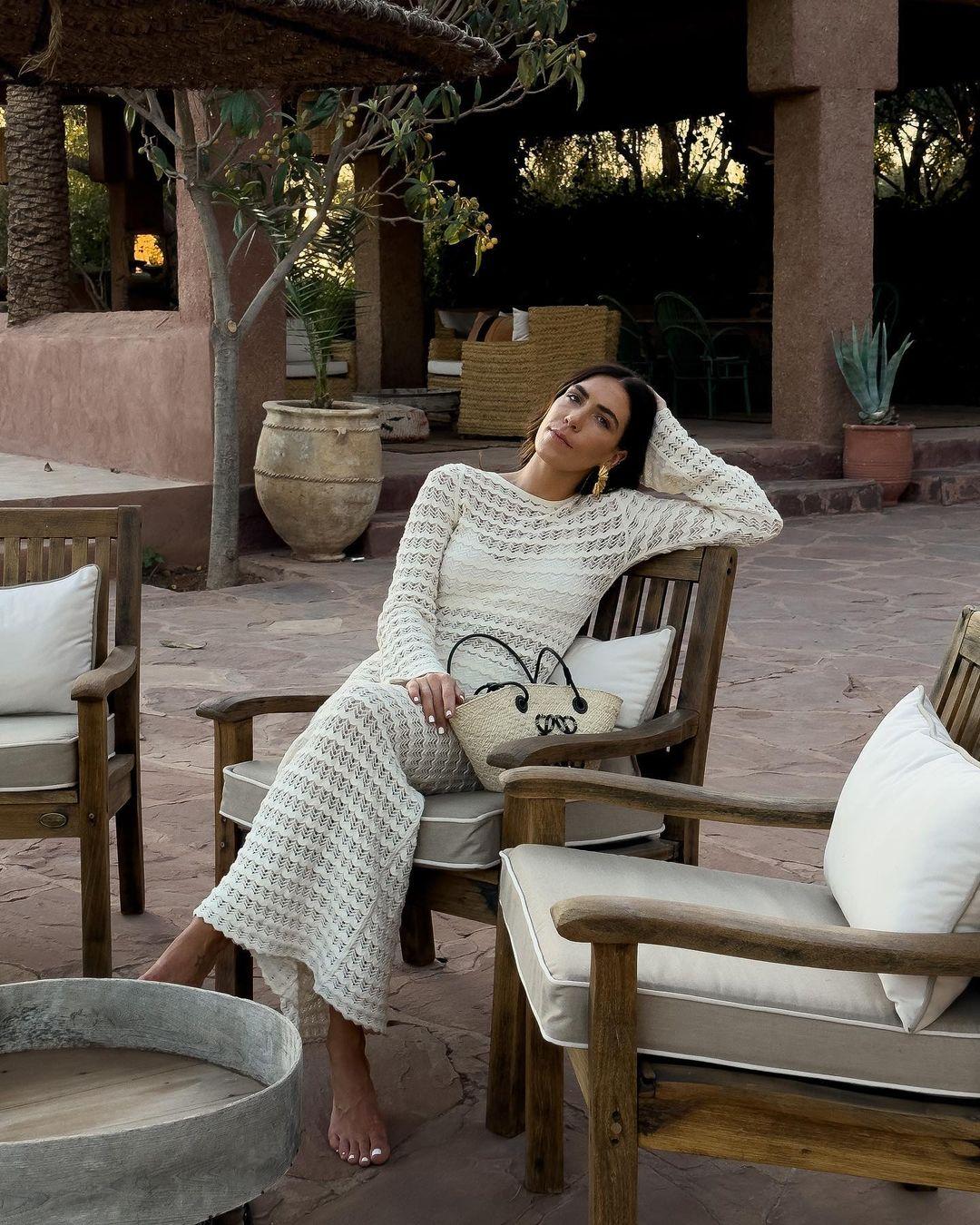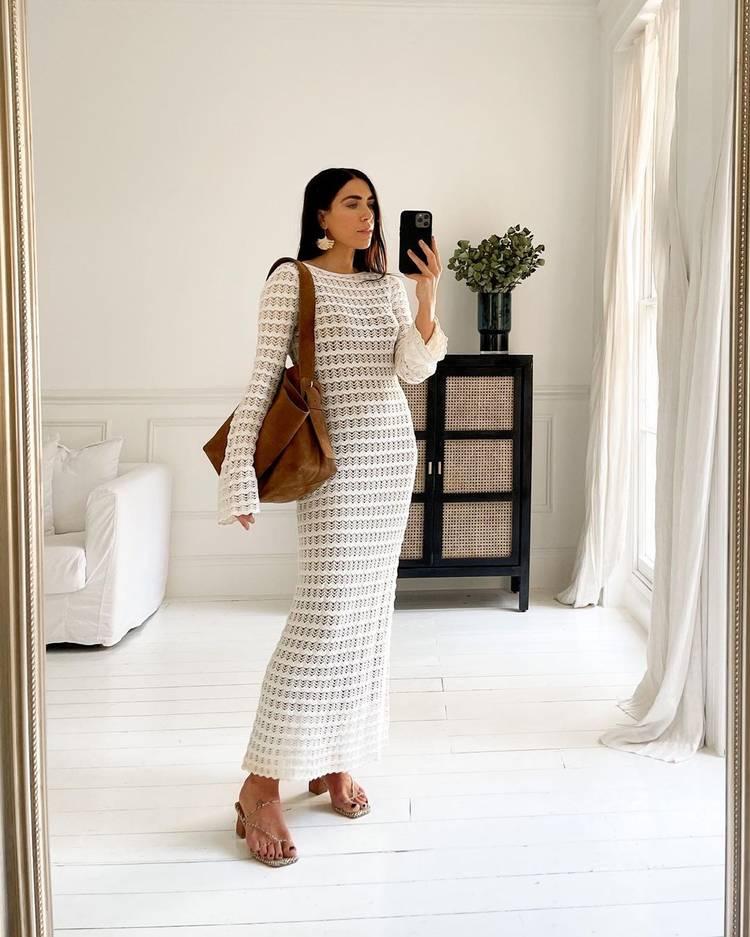 Before it had even become available to buy, we spotted it being teased on a number of influencer's feeds, meaning that when it eventually did land on site it sold out pretty sharpish. We're talking hours, not days. If you know the dress we're talking about and you missed out, you weren't alone—we've been thinking about it ever since, too.
After only a couple of limited restocks that made this dress seem harder to get hold of than a seat at a Beyoncé concert, the season was over and we lost hope in ever getting our hands on it. Somehow, though, warmer weather has crept up on us again (May, already?!), and & Other Stories has answered our prayers by restocking this beauty once more for spring/summer 2023.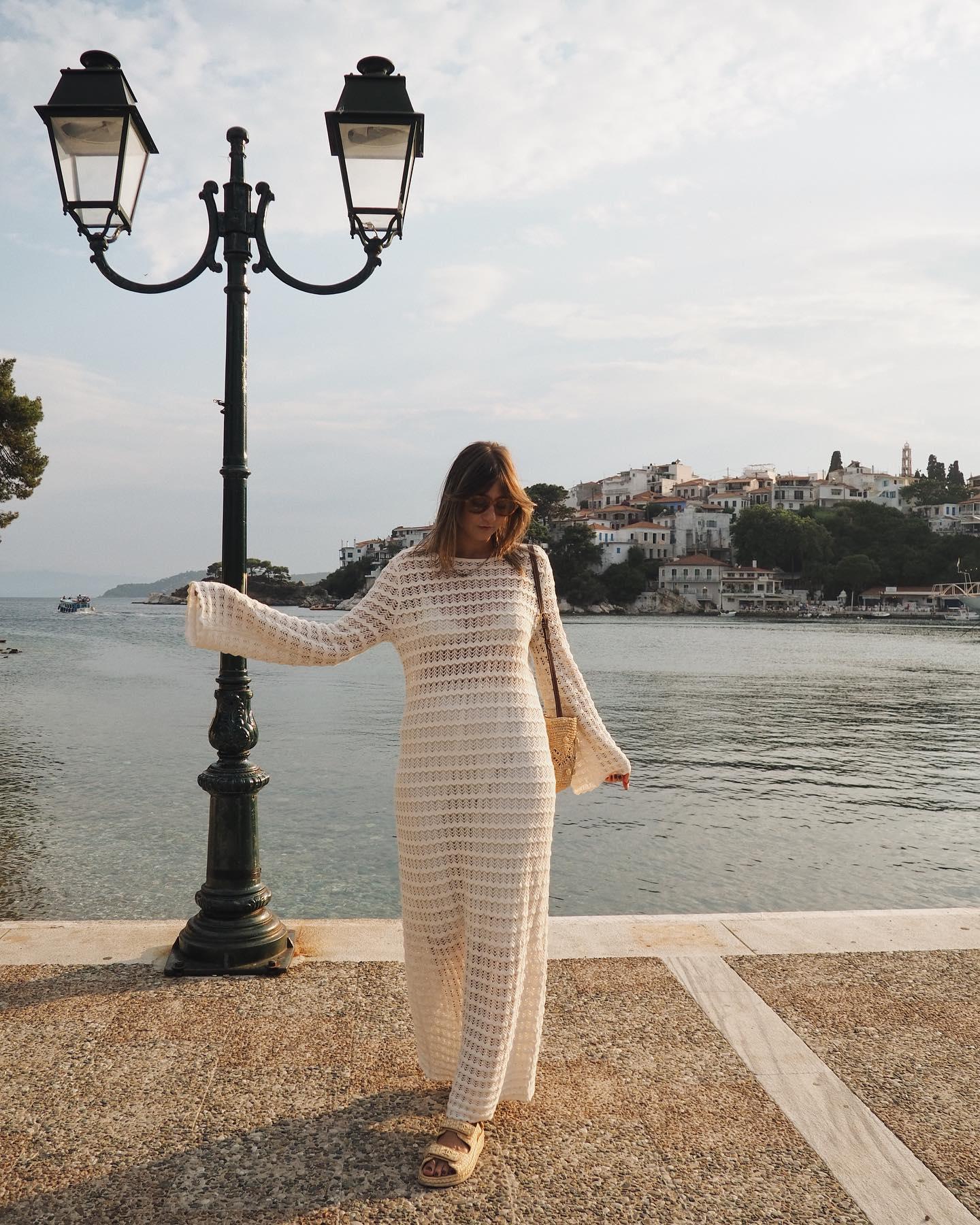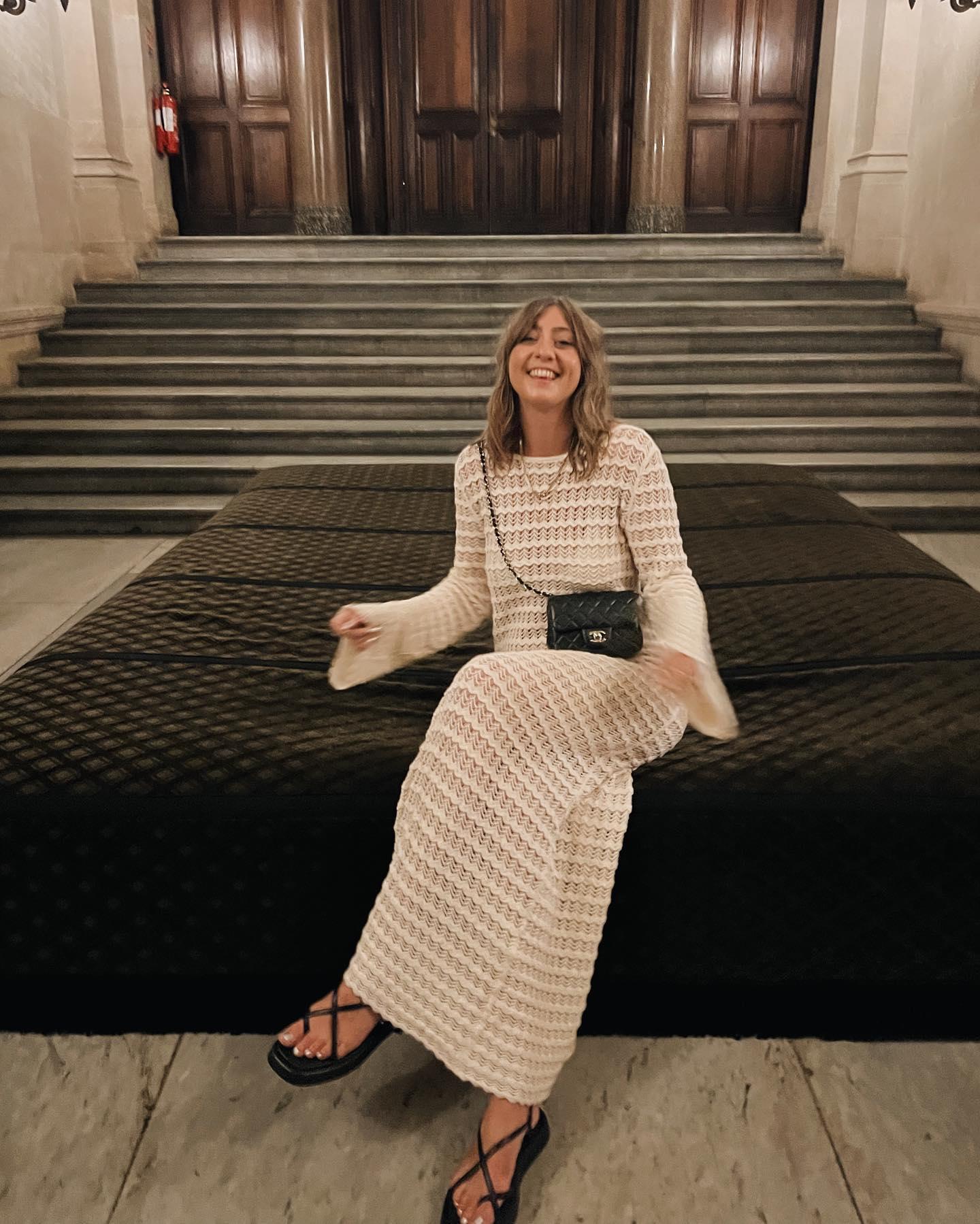 From the influencers who were lucky enough to bag it last year (especially Jessica Skye and Rachael Clifton of @bubblyaquarius who have been wearing it on repeat) we can see that the dress is surprisingly versatile. It works as an excellent beach-to-bar cover-up, but also for evenings in the city. It may be almost see-through (naked dresses really aren't going anywhere) but there's always the option to wear a bodysuit or slip skirt under it, and we even love how the model looks with contrasting black lingerie underneath too.
So, before it sells out again, scroll on to shop & Other Stories' best dress, and then keep scrolling for ideas on how to style it and for more similar knitted summer dress options.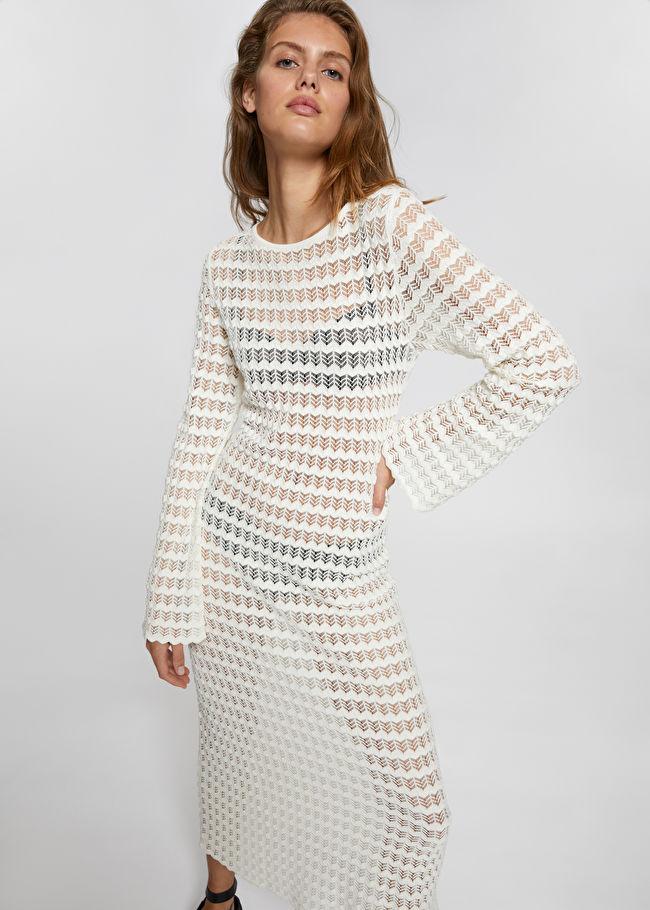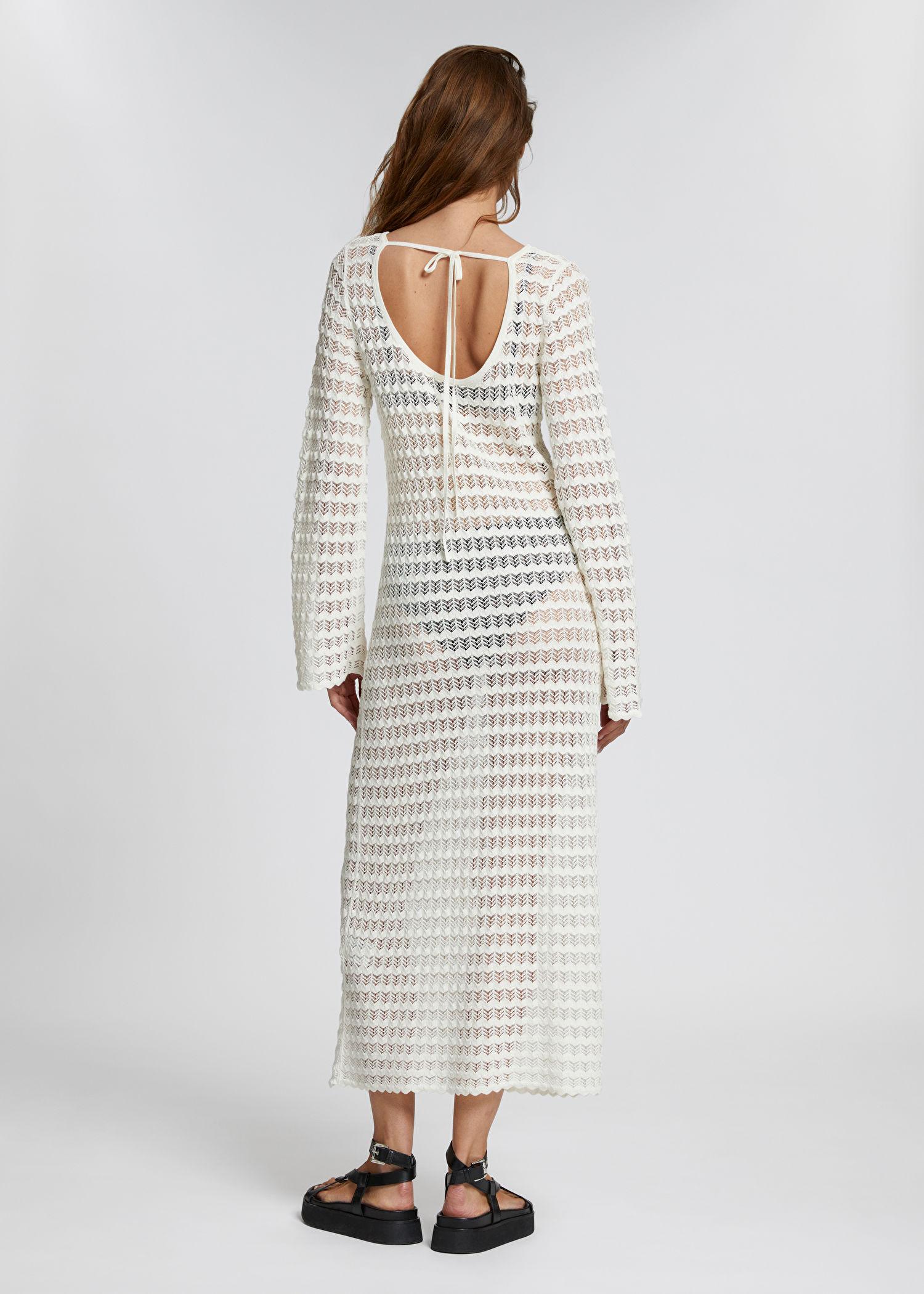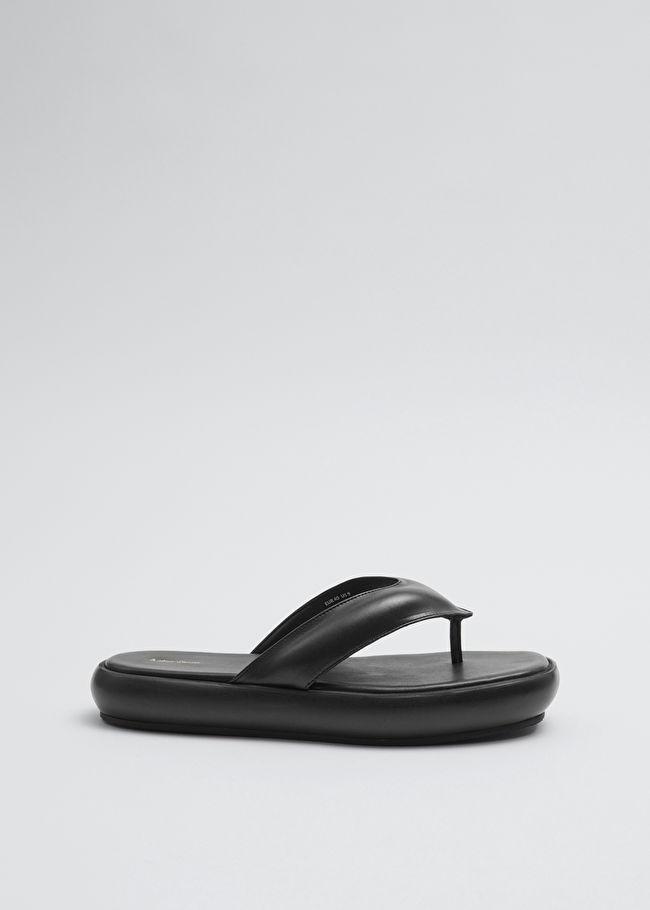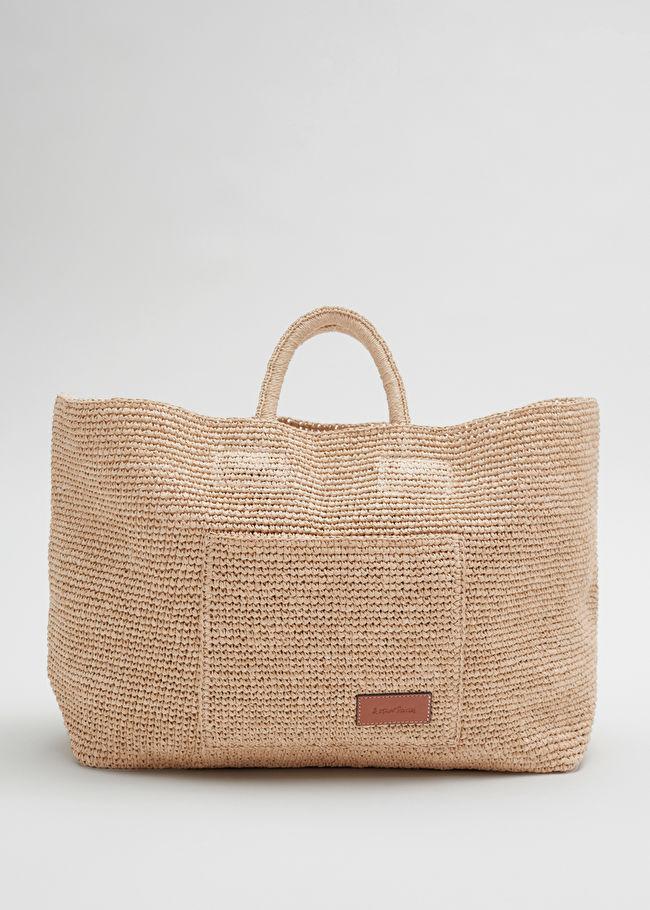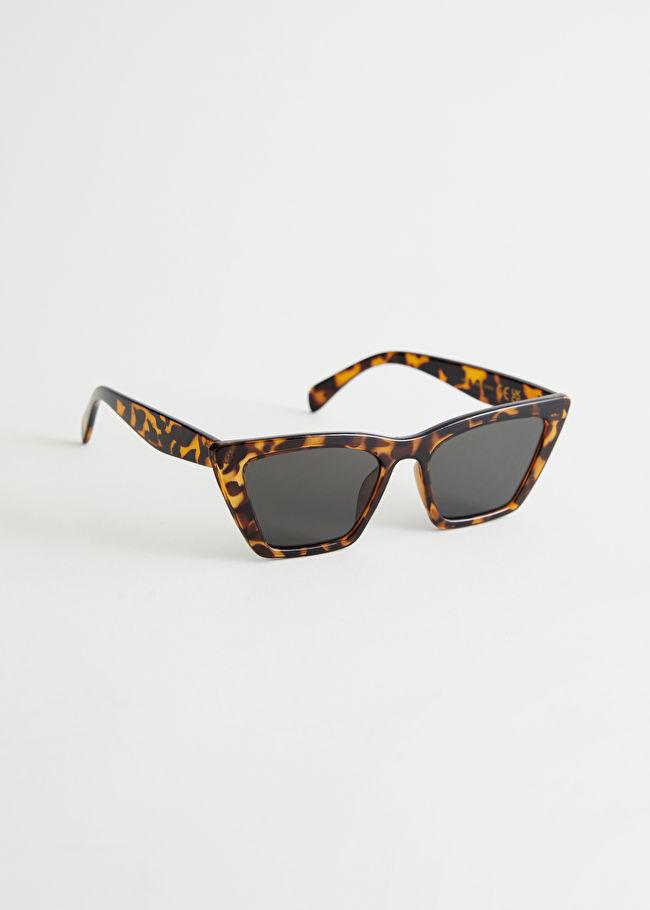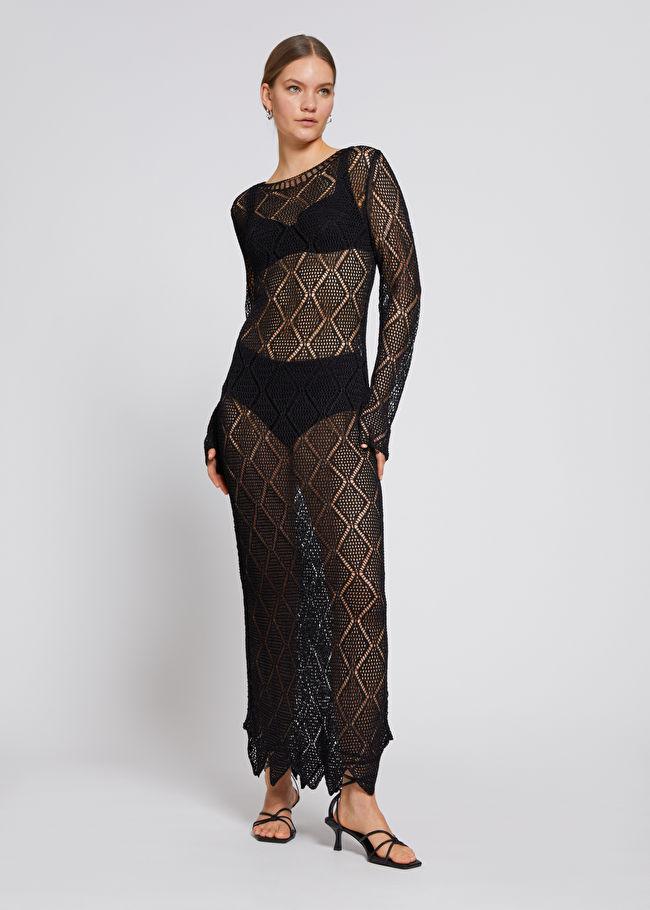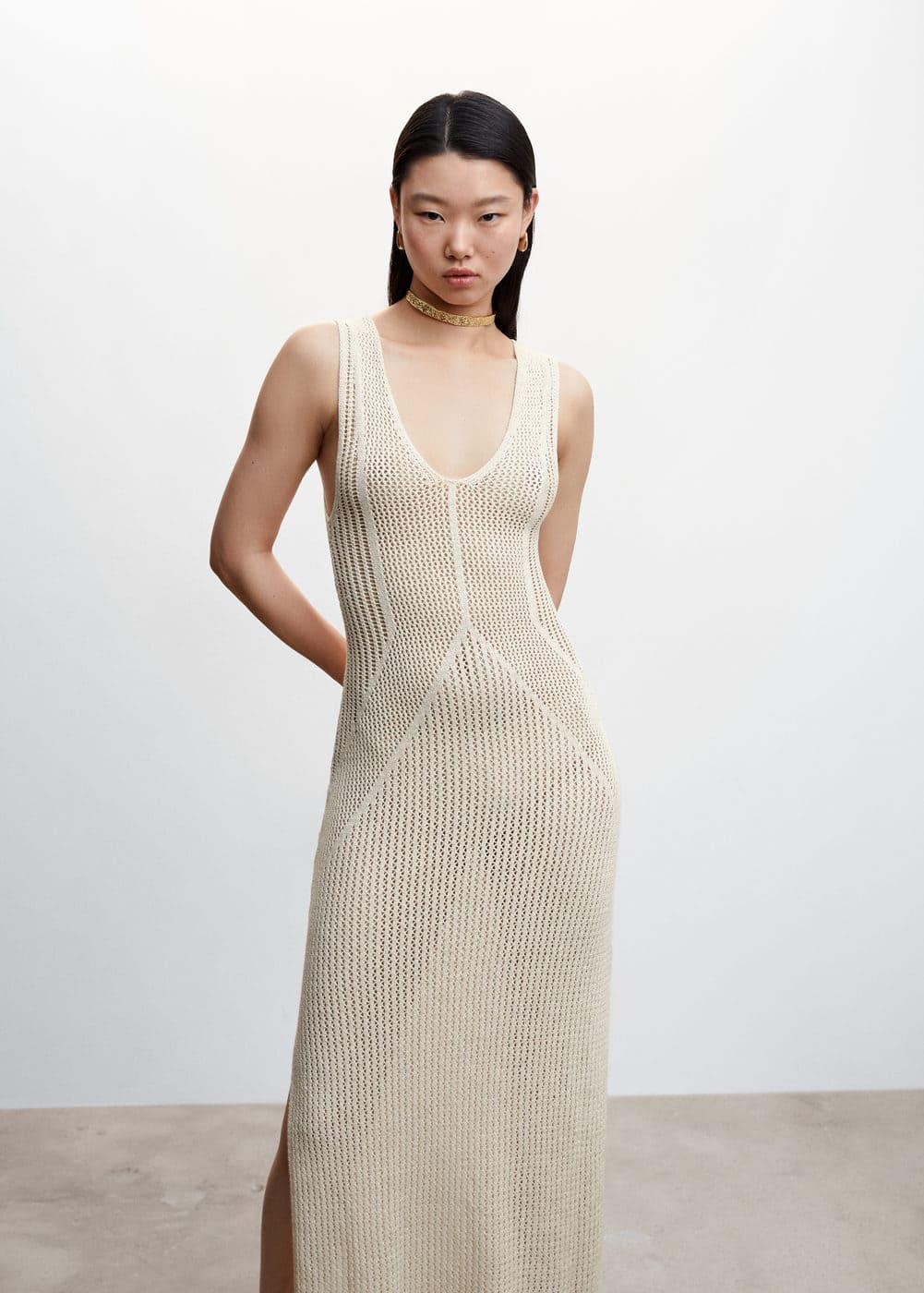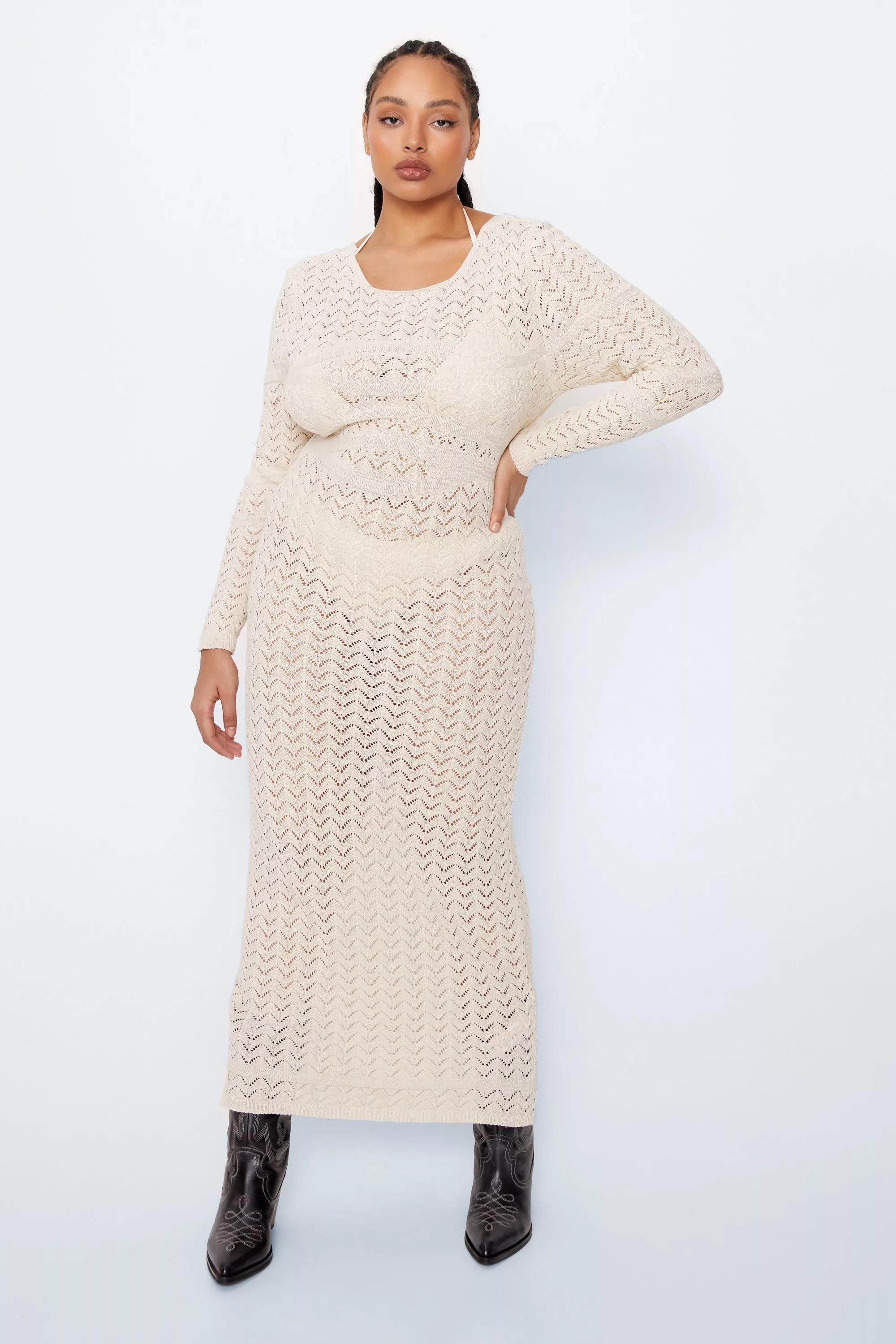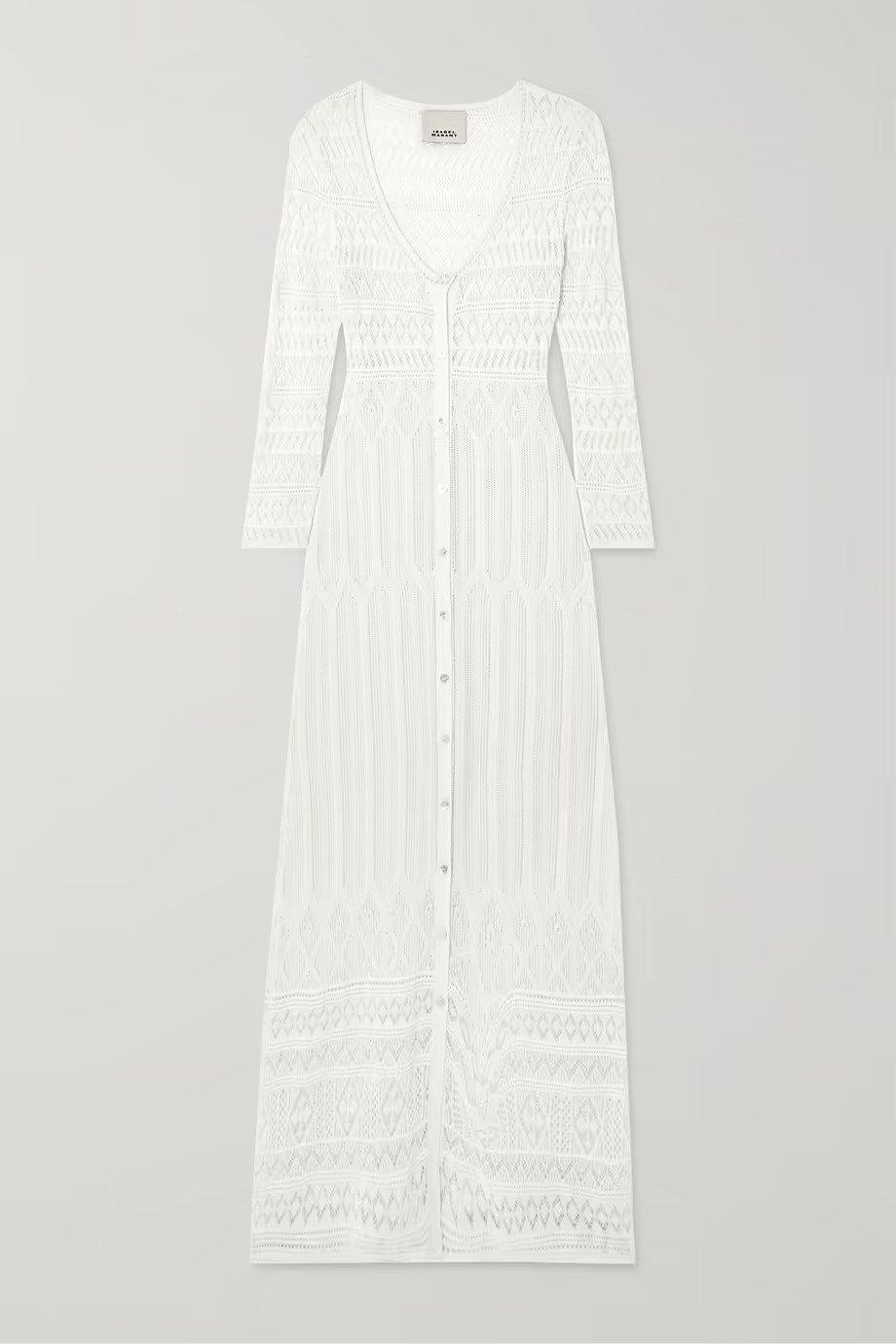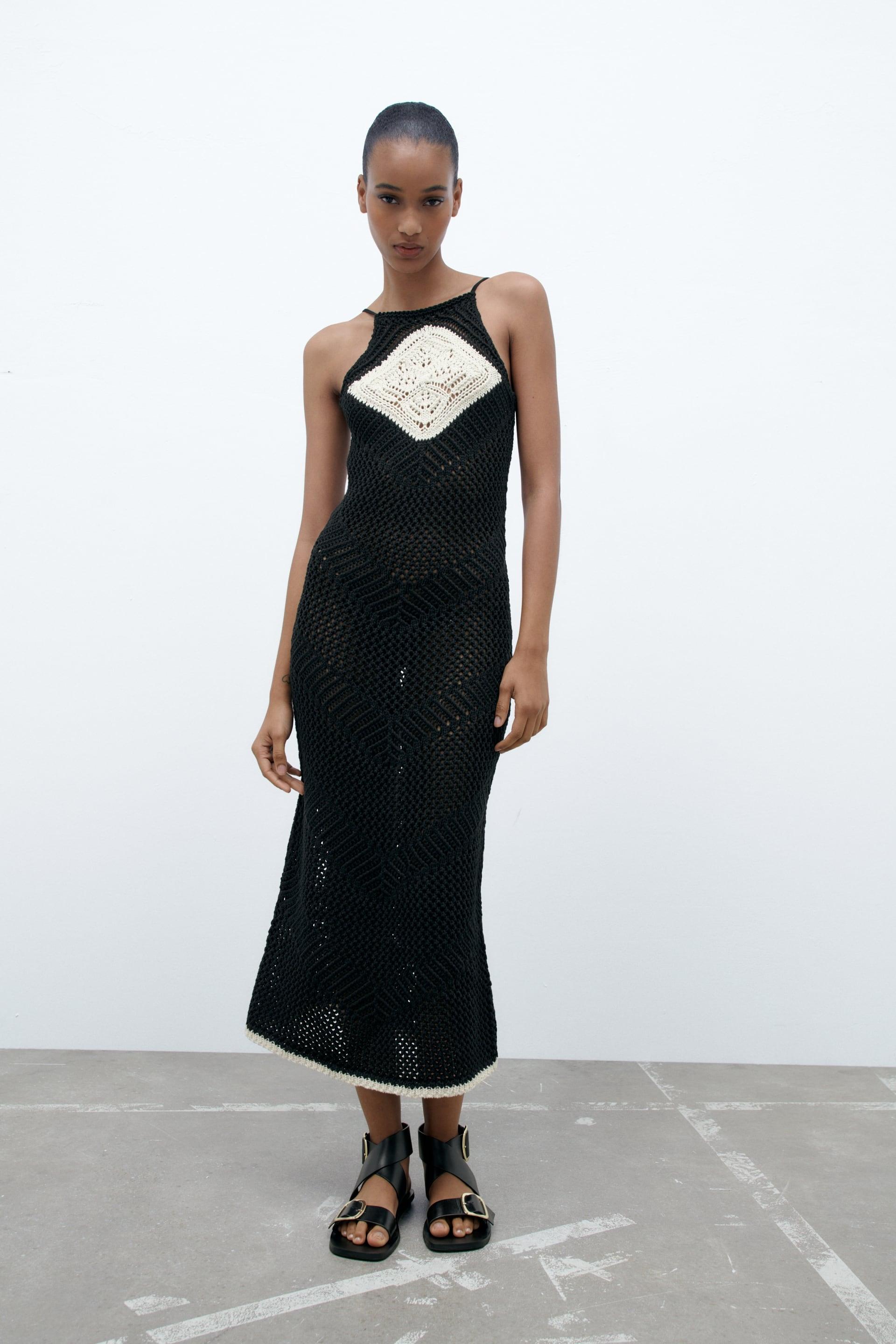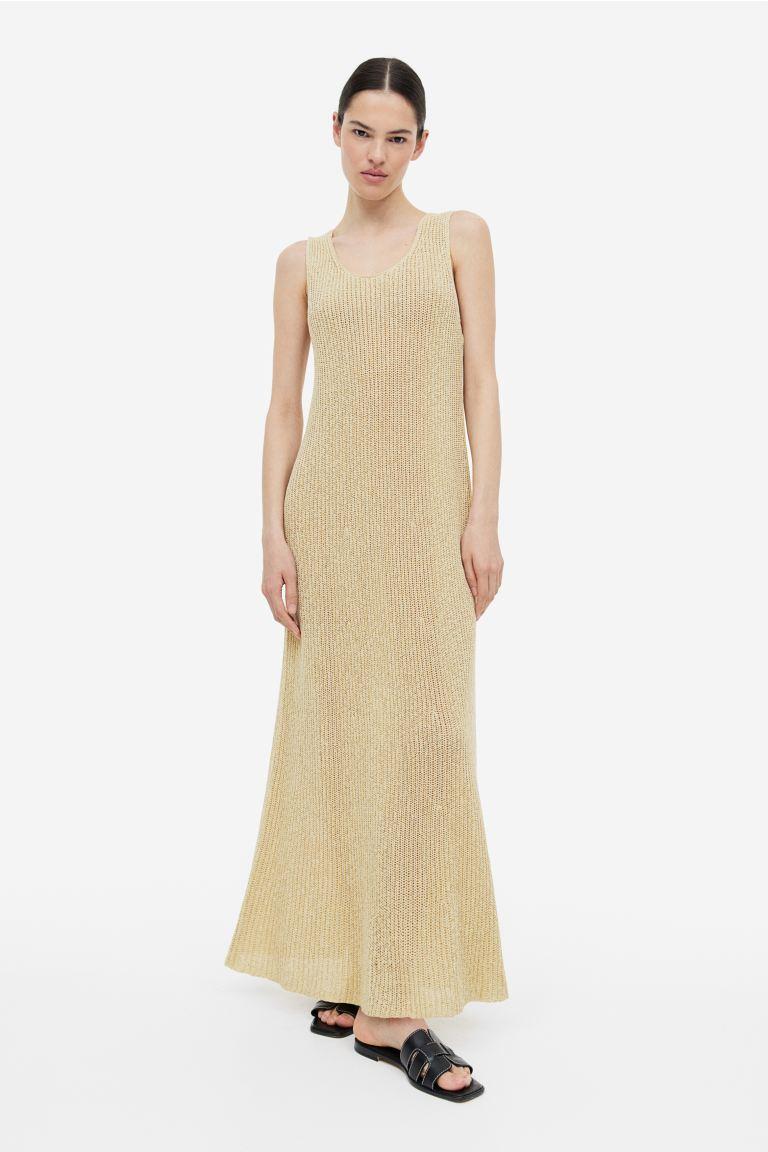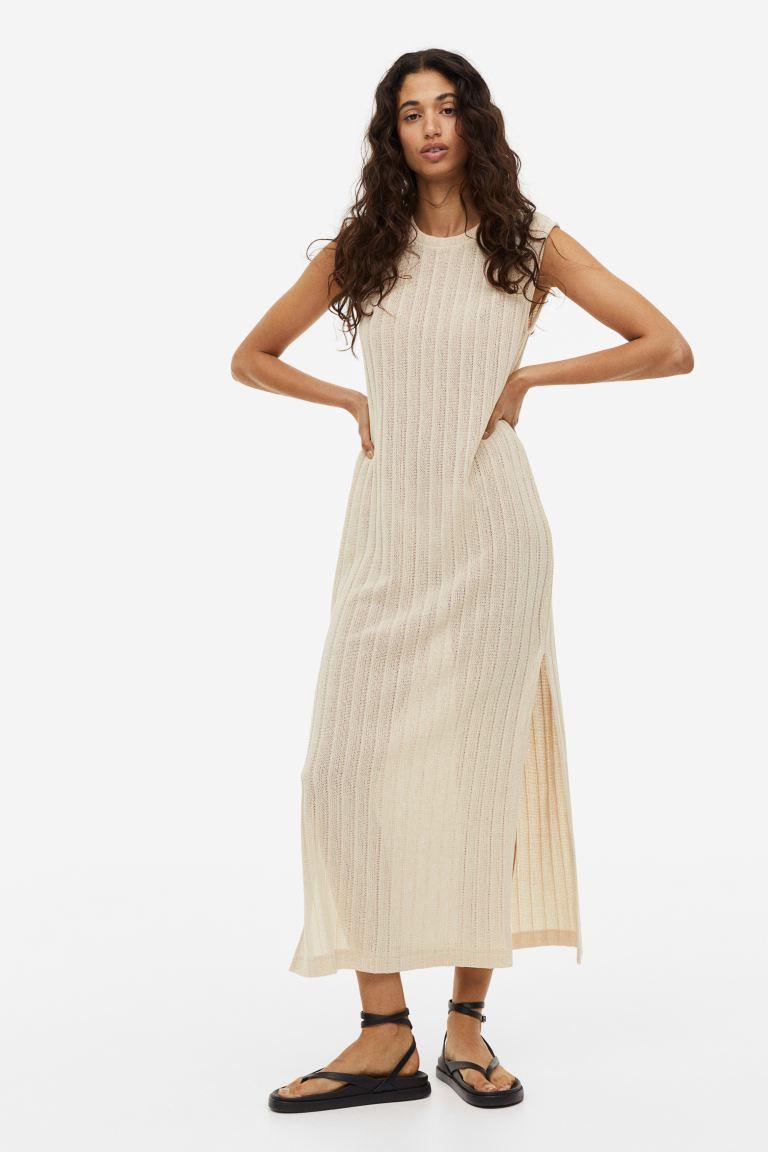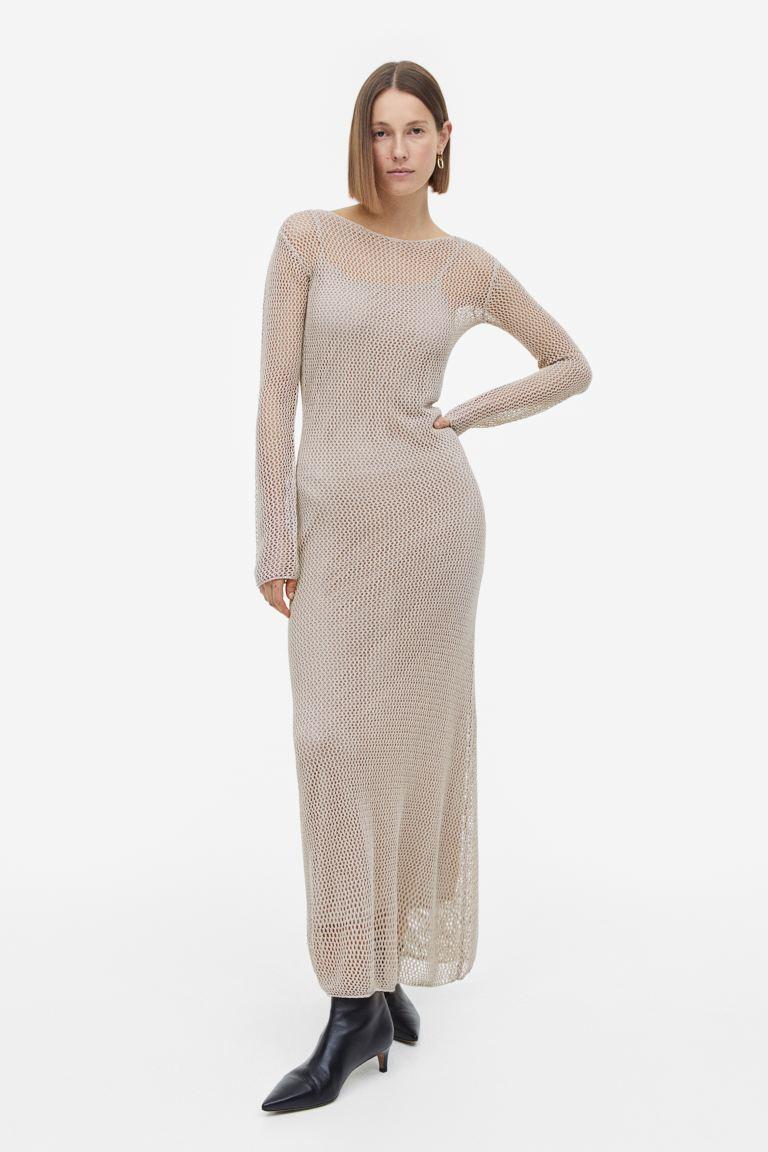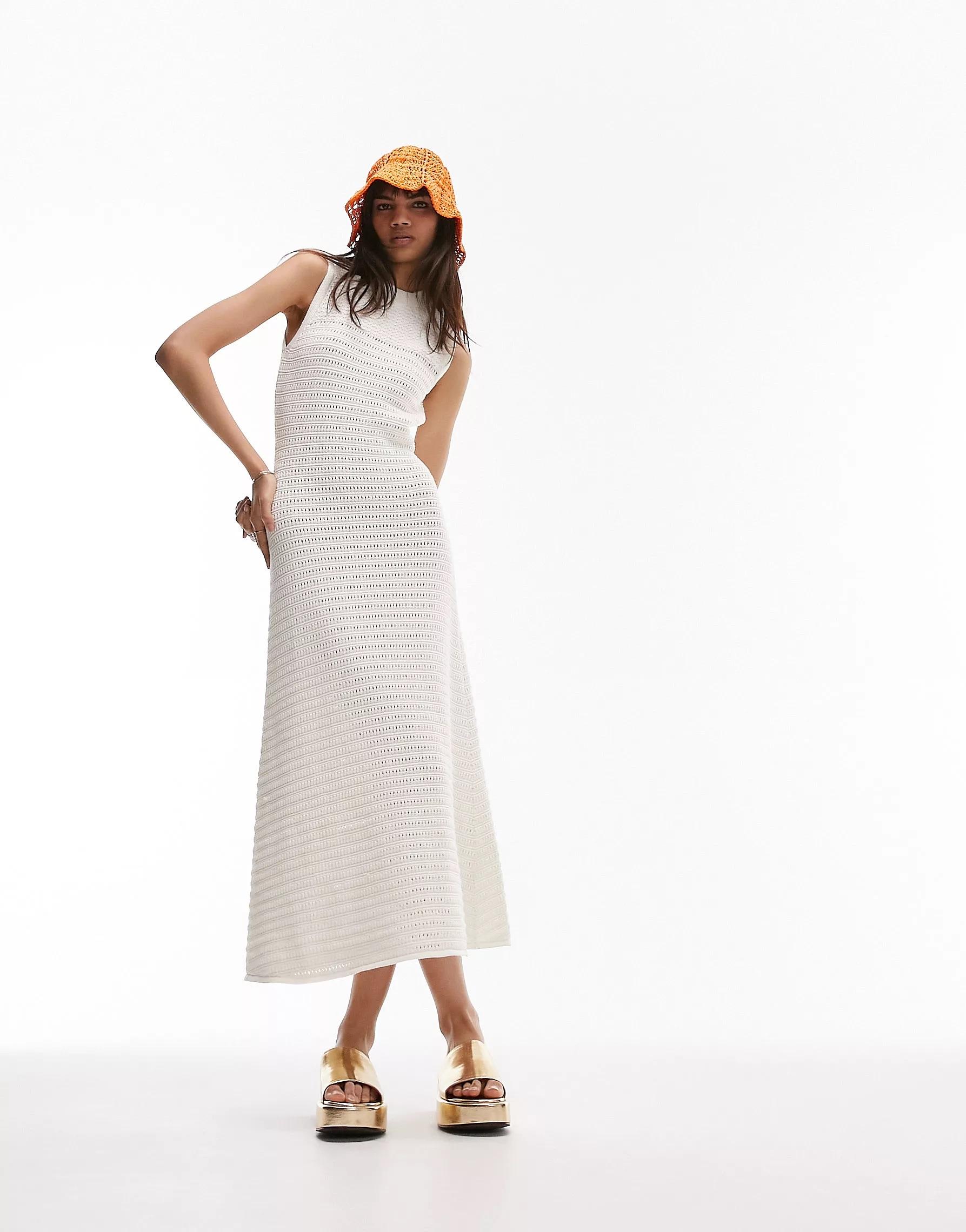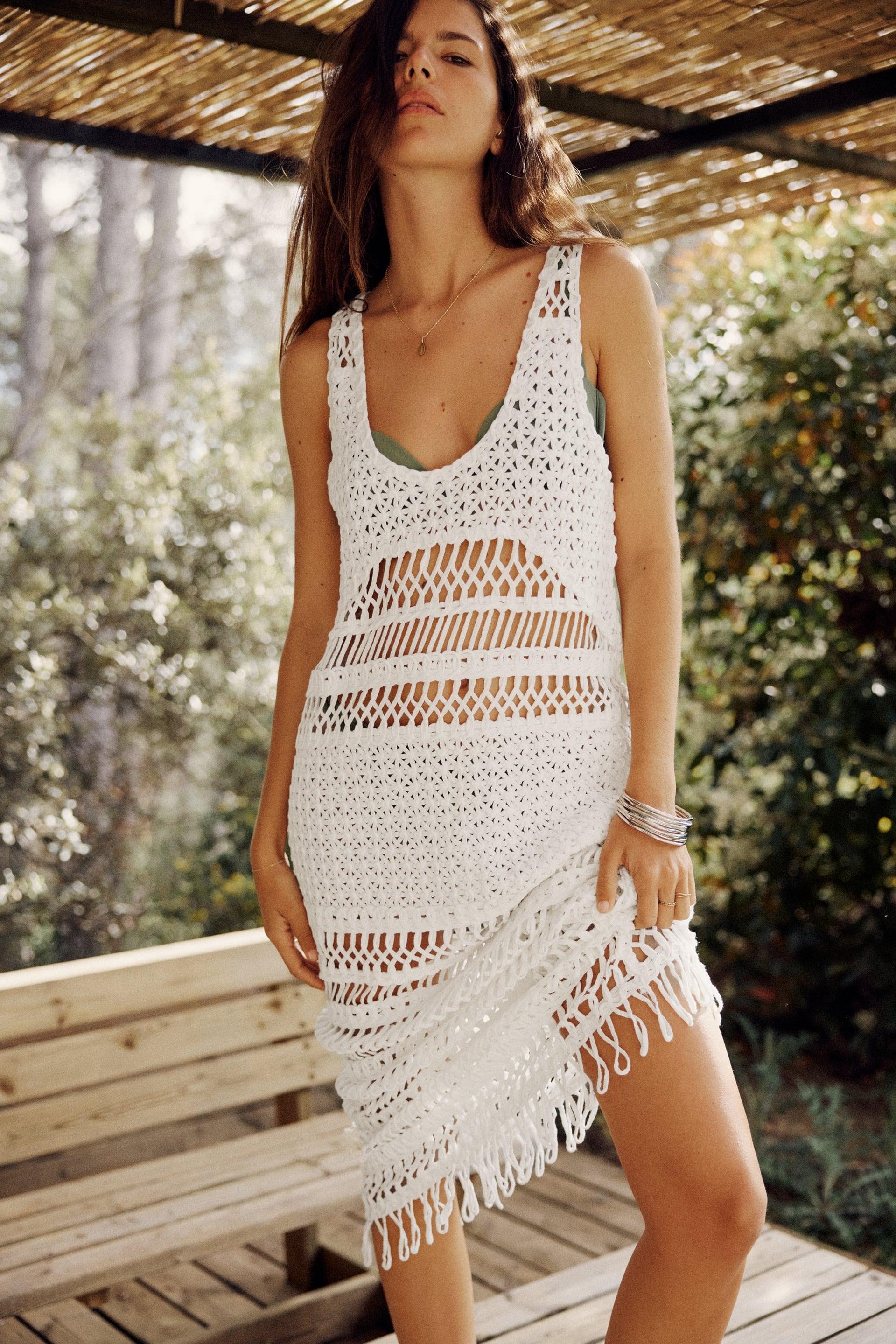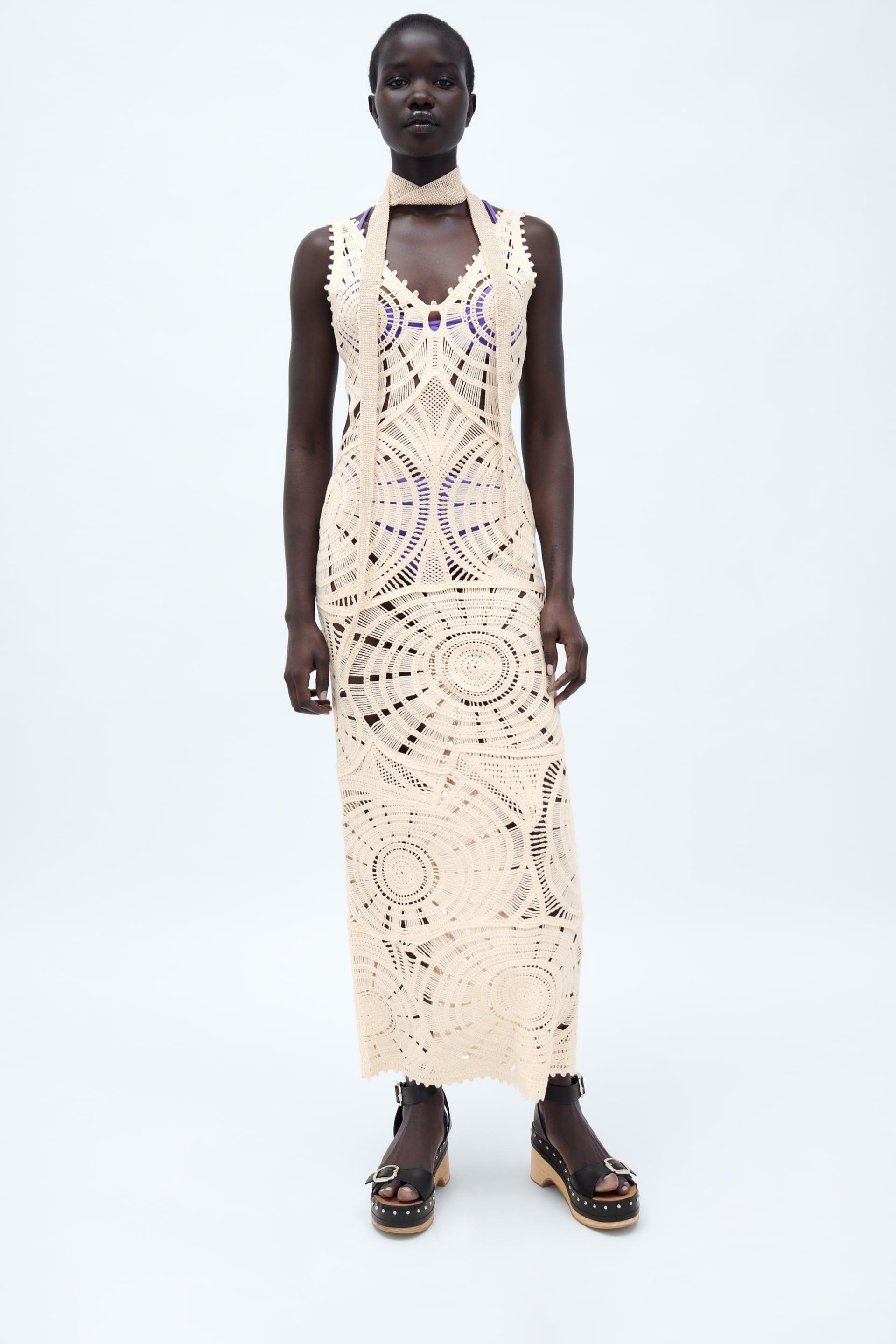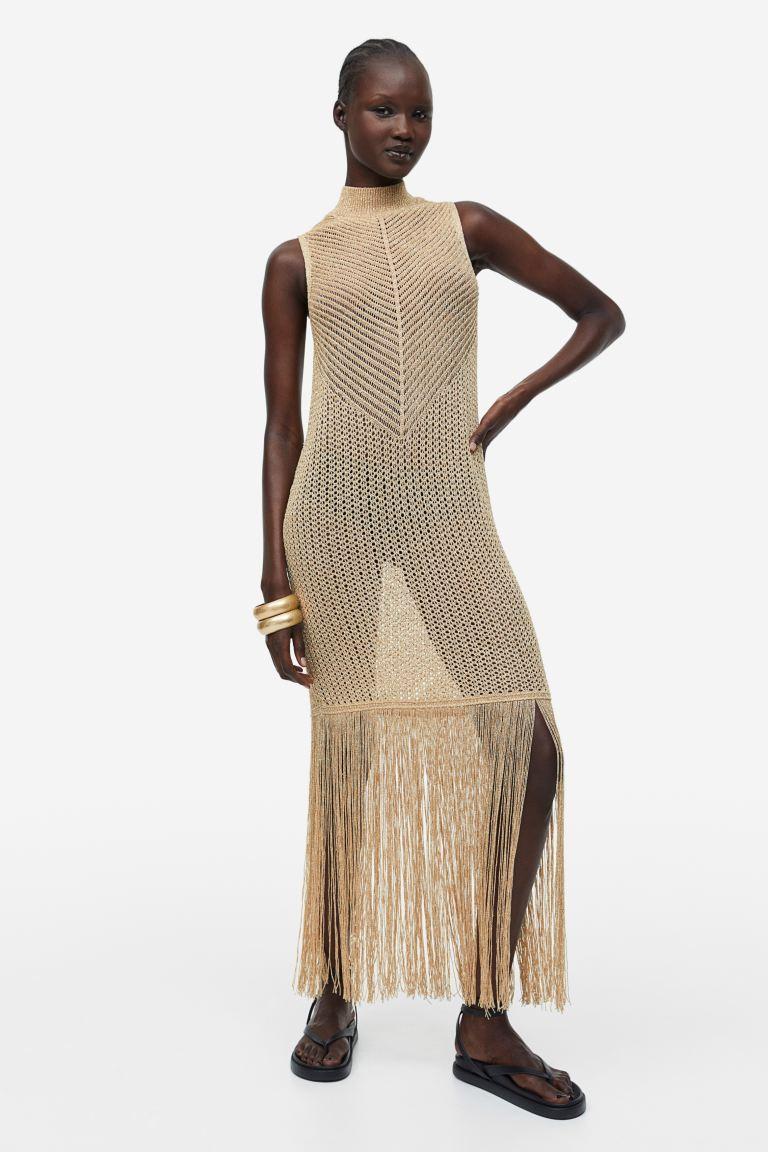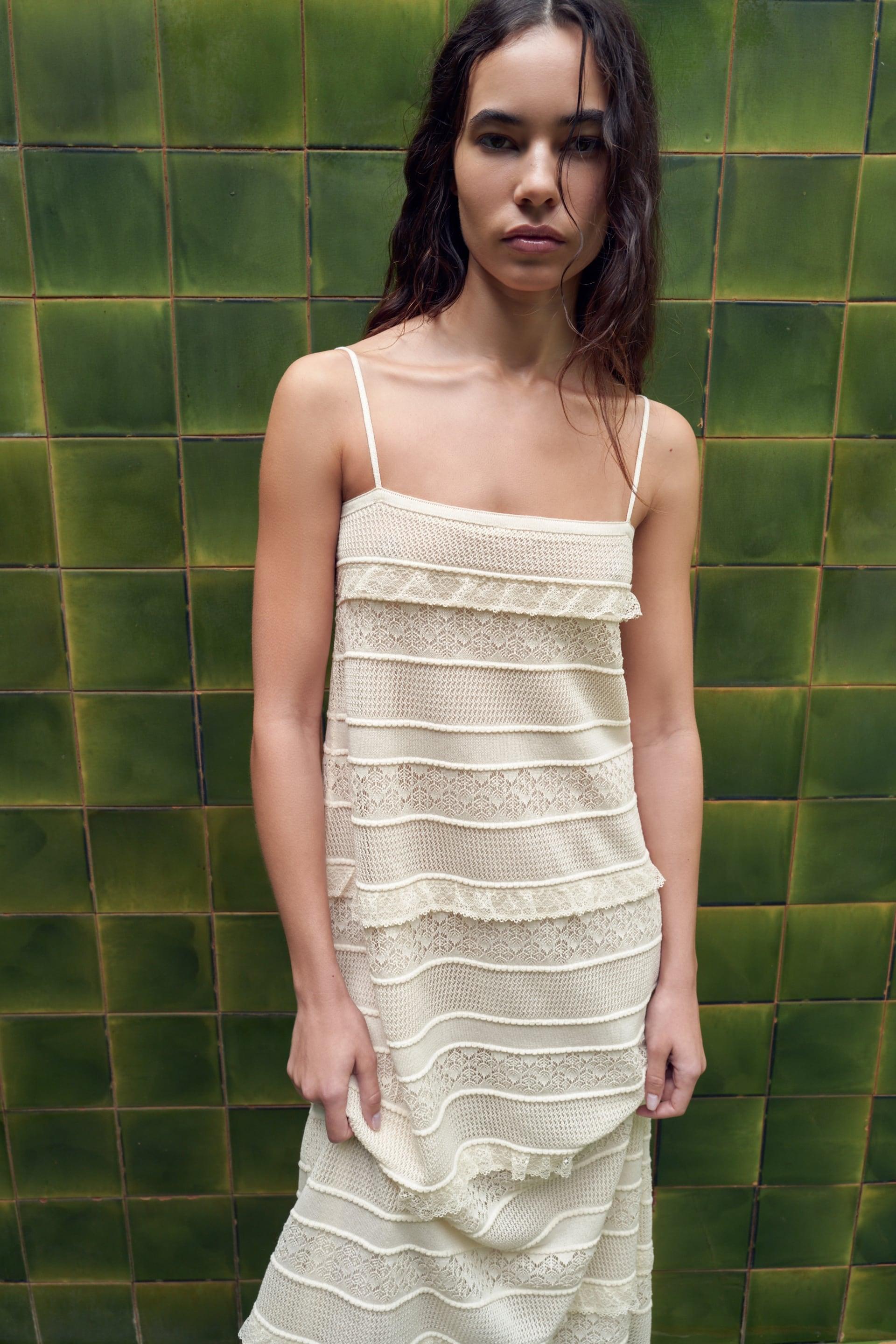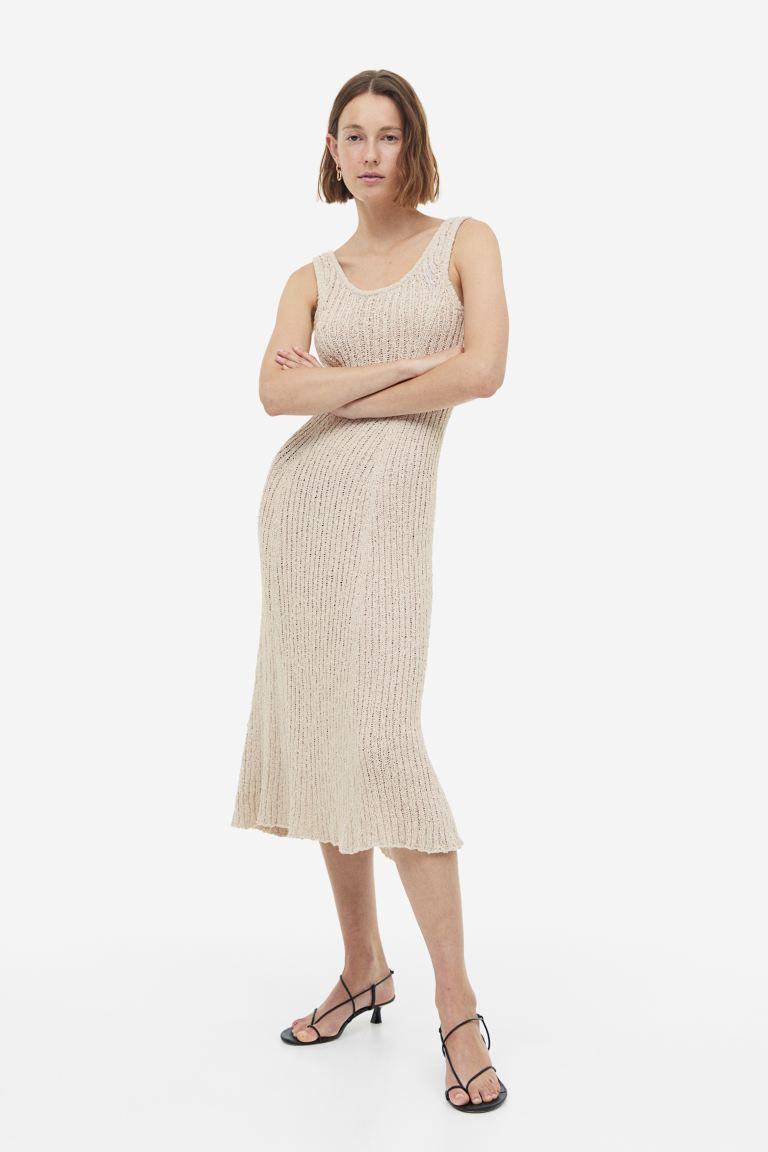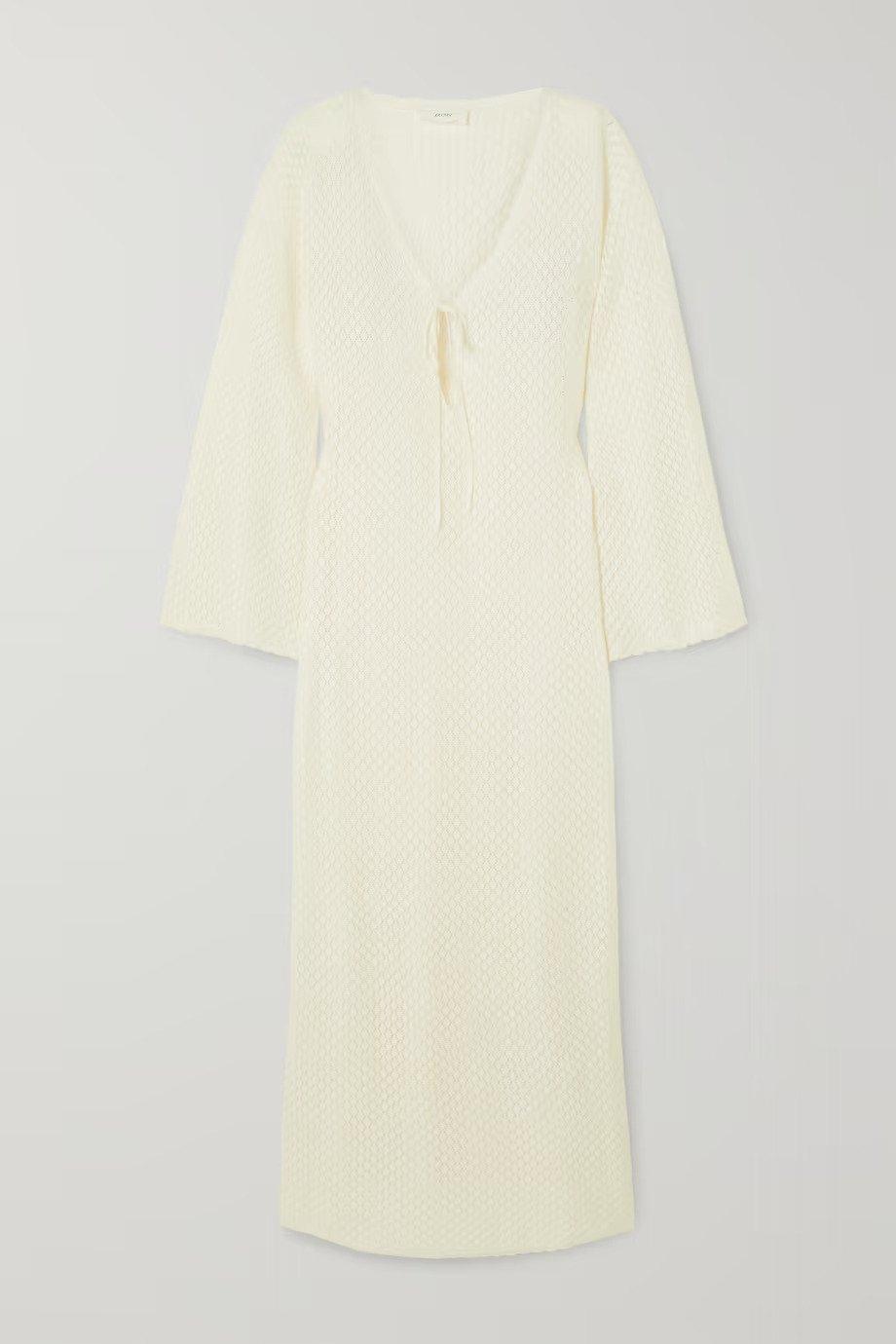 Up Next: There Are Hundreds of & Other Stories Dresses, But You Need to See These 29