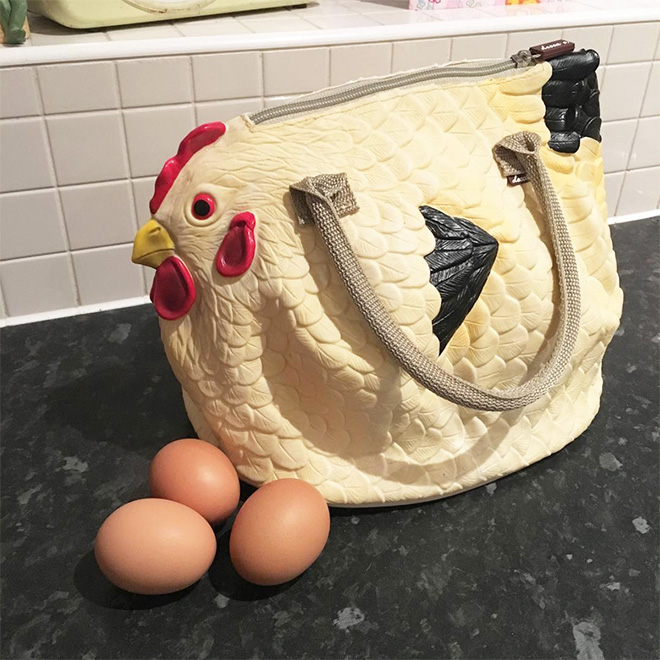 Show your significant other how much you love her by giving her the rubber chicken purse! It will prove that you really care about her and also have an amazing sense of fashion, plus you'll show her how great your are with your finances as you will save so much money not buying her a Versace or a Louis Vuitton purse.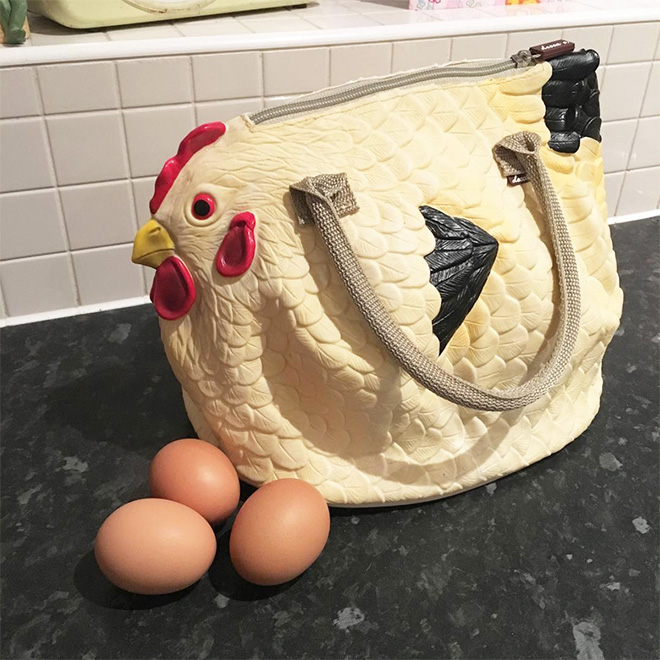 Having a chicken purse has many advantages. It's made from rubber, so your stuff won't get wet in the rain. It's a great conversation starter at parties. It can double as a formidable weapon, just swing it around like a nunchaku! It can be your therapist: just tell it all your problems and you'll instantly feel better!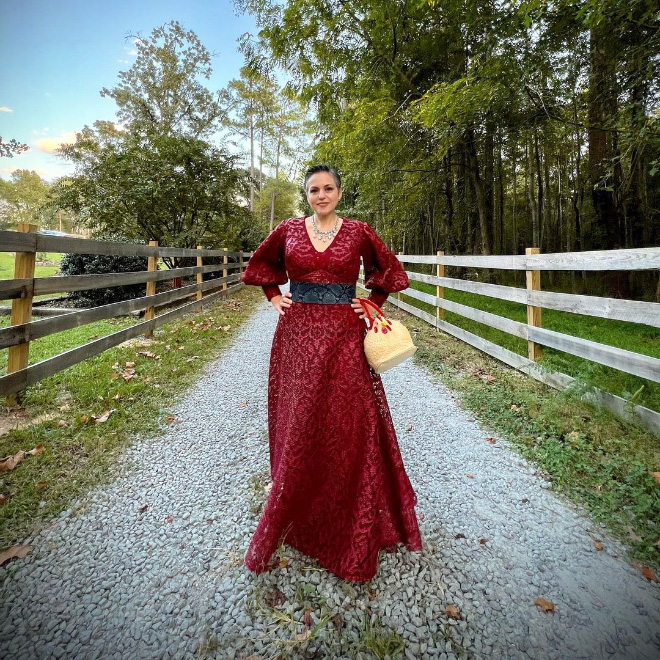 Chicken purse is also a great gift for someone who has everything. They may have thought they had seen it all, but they definitely weren't expecting this clucking sensation! It's more than just an accessory – it's a symbol of your love, friendship, or appreciation. Every time your loved one looks at or uses their gift, they'll be reminded of the special bond they have with you.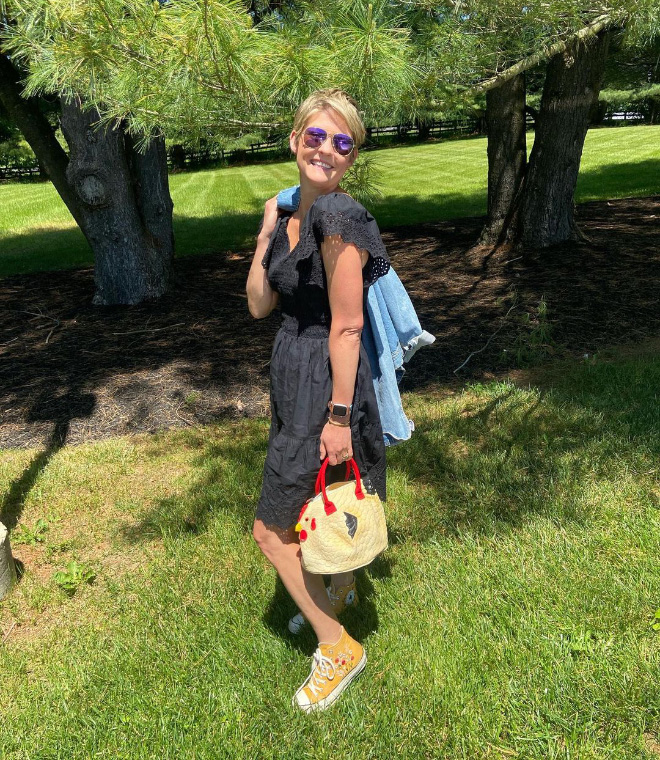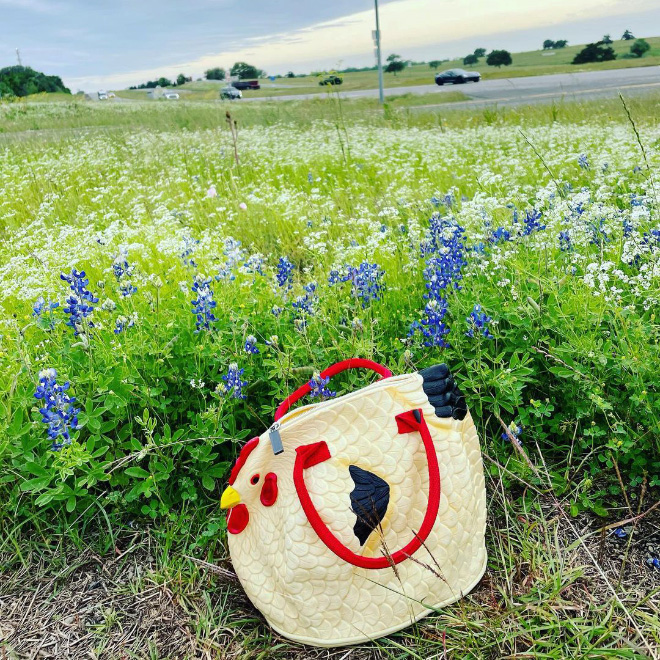 You can get the chicken purse on Amazon. Please note that this site is reader-supported. When you buy through links on our site, we may earn an affiliate commission. As an Amazon Associate affiliate we earn from qualifying purchases.
The post Who Needs Louis Vuitton When This Chicken Purse Exists? first appeared on Sad and Useless Humor.