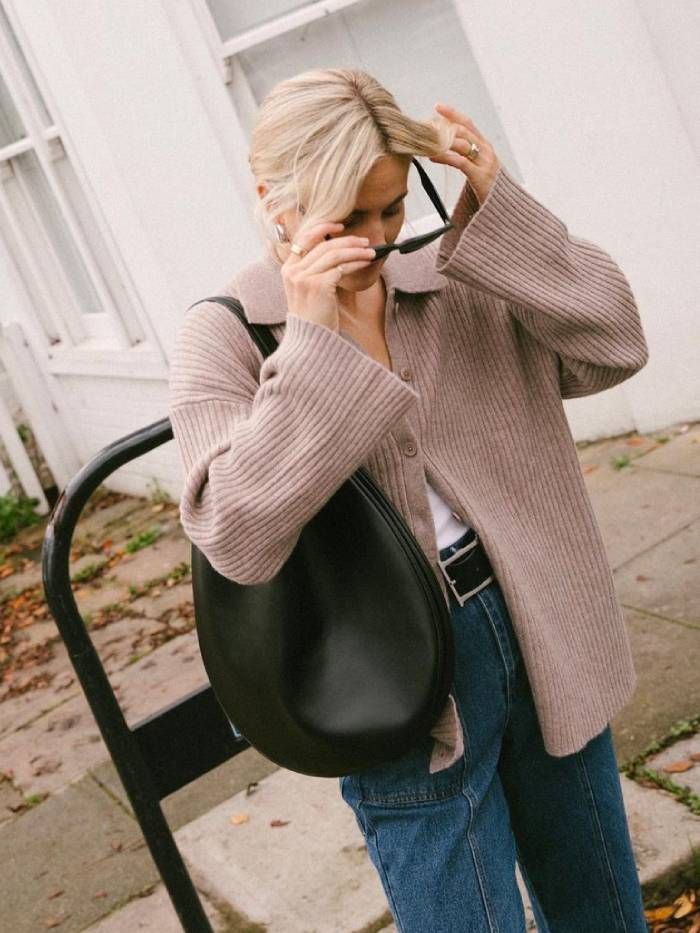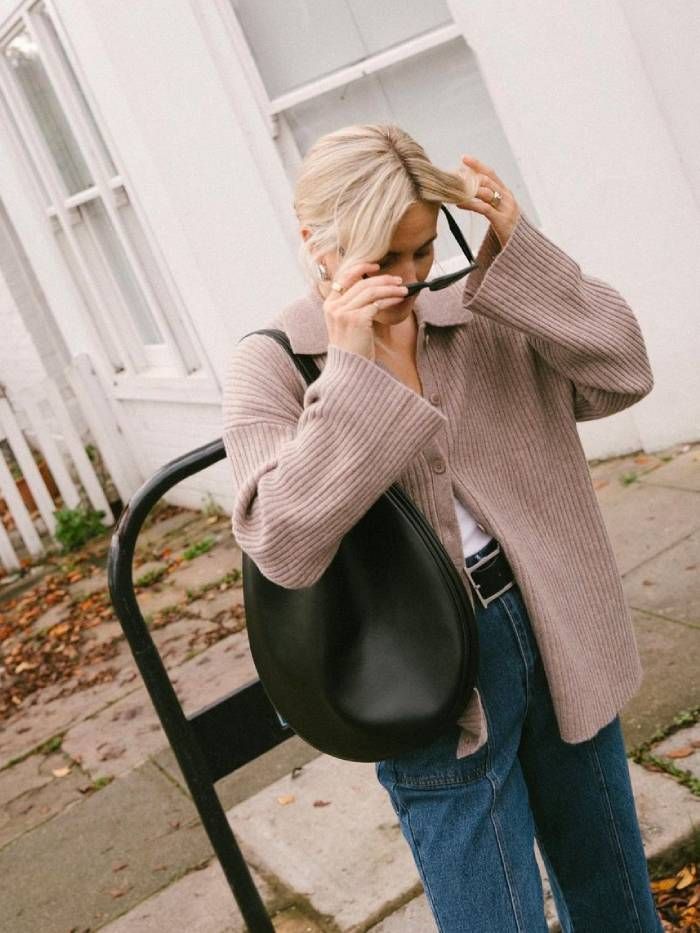 We know by now that Reformation can be relied upon for many wardrobe winners. Things like beautiful dresses you can pull out summer after summer (if it's good enough for J.Lo, it's good enough for us), cult denim styles—and now the brand is adding knitwear to that list. In line with their sustainable ethos, Ref recently dropped a conscious cashmere collection that did not come to play. But there's one particularly cosy piece from the winter-ready edit that has been swiftly picked up by some of the best-dressed people I know—the Fantino cardigan.
Reformation's Fantino cardigan isn't your regular cardigan. Firstly, it's made from 90% recycled cashmere, meaning 87% less of the carbon impact than conventional cashmere but still with "100% of the cuteness", according to the brand itself. Secondly, it has an adorable collar, a very on-trend ribbed texture, and a certain slouch to it that screams 'effortless winter style'. Plus, it comes in four different tonal neutrals, ranging from cream to grey, that will literally never go out of fashion. And the best part? It's currently on offer with 25% off in the last few hours of Reformation's Cyber Monday sale(!)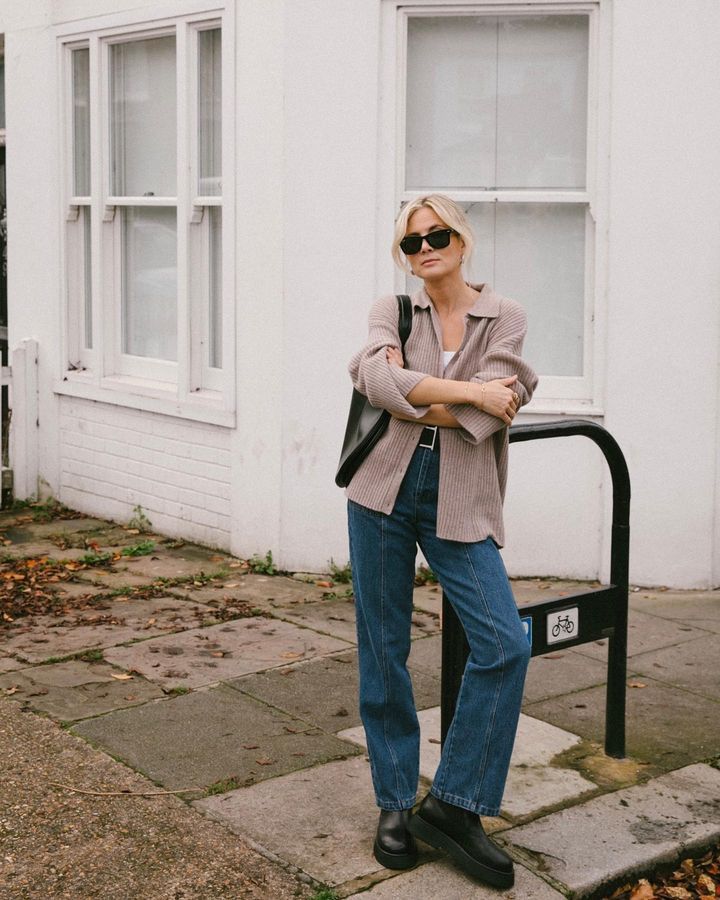 Both Lucy Williams (my ultimate cool-girl style icon, pictured above), and Emma Rose Thatcher—an expert in timeless wardrobe staples, as seen below—have showcased the knit in their autumn/winter repertoire over the past few weeks and now, understandably, I really want it too. Their outfits proved how versatile the Fantino cardigan can be—styled by Lucy for weekends, with classic blue jeans and a white T-shirt. And smartened up with the brand's famous wide-leg tailored trousers and some gold jewellery on Emma—perfect for drinks with the girls, date nights or even an important work meeting. No doubt it's only a matter of time before we see this cosy knit popping up on other well-dressed fashion people this winter…
Emma styles her cream version up with slouchy wide-leg trousers.
Scroll on to shop the Fantino cashmere cardigan in all four colours, with an almost £75 saving, in Reformation's Cyber Sale today. And keep heading down to see more of Reformation's impressive cosy knits this season (yes, they're in the sale too!)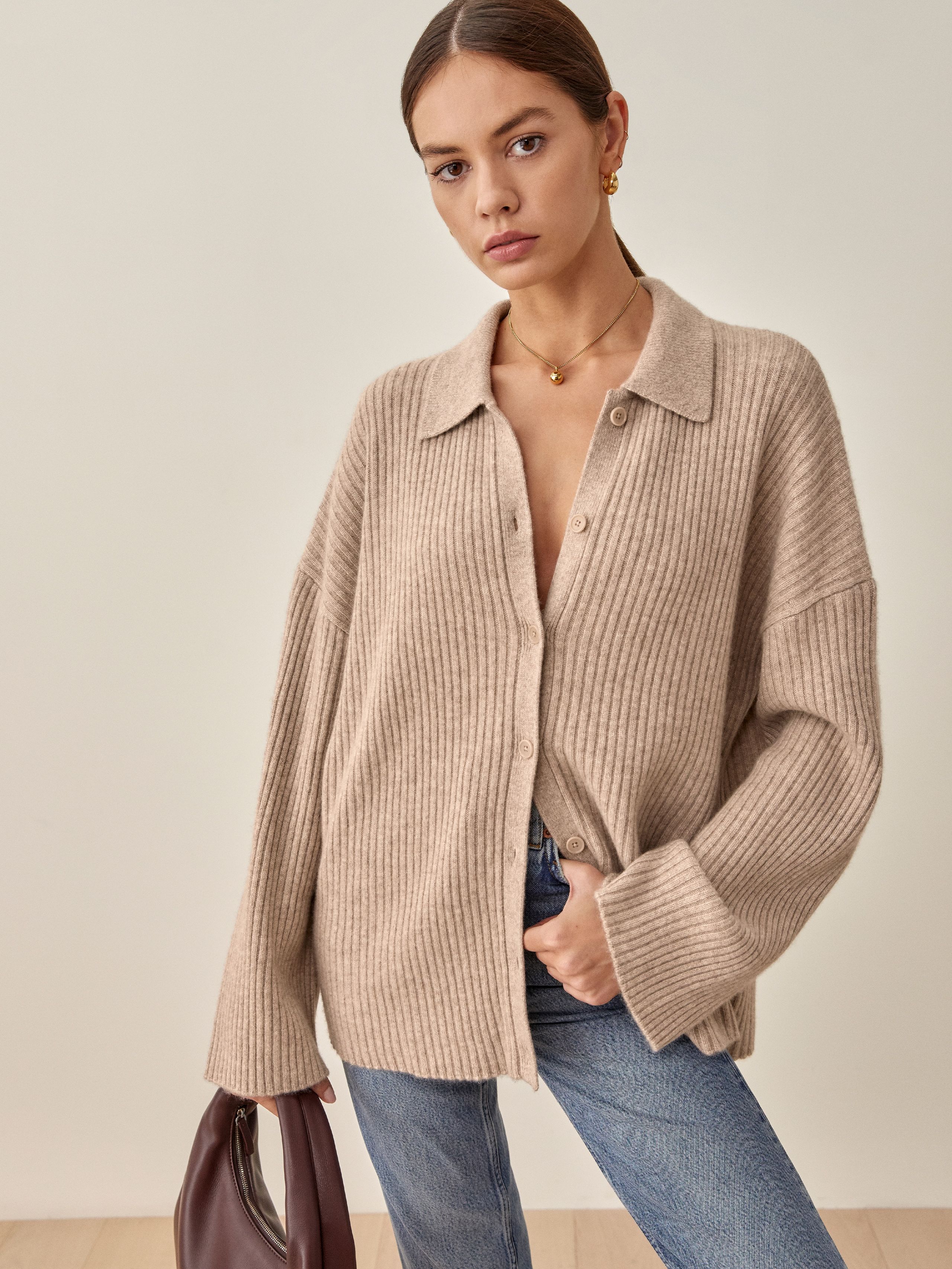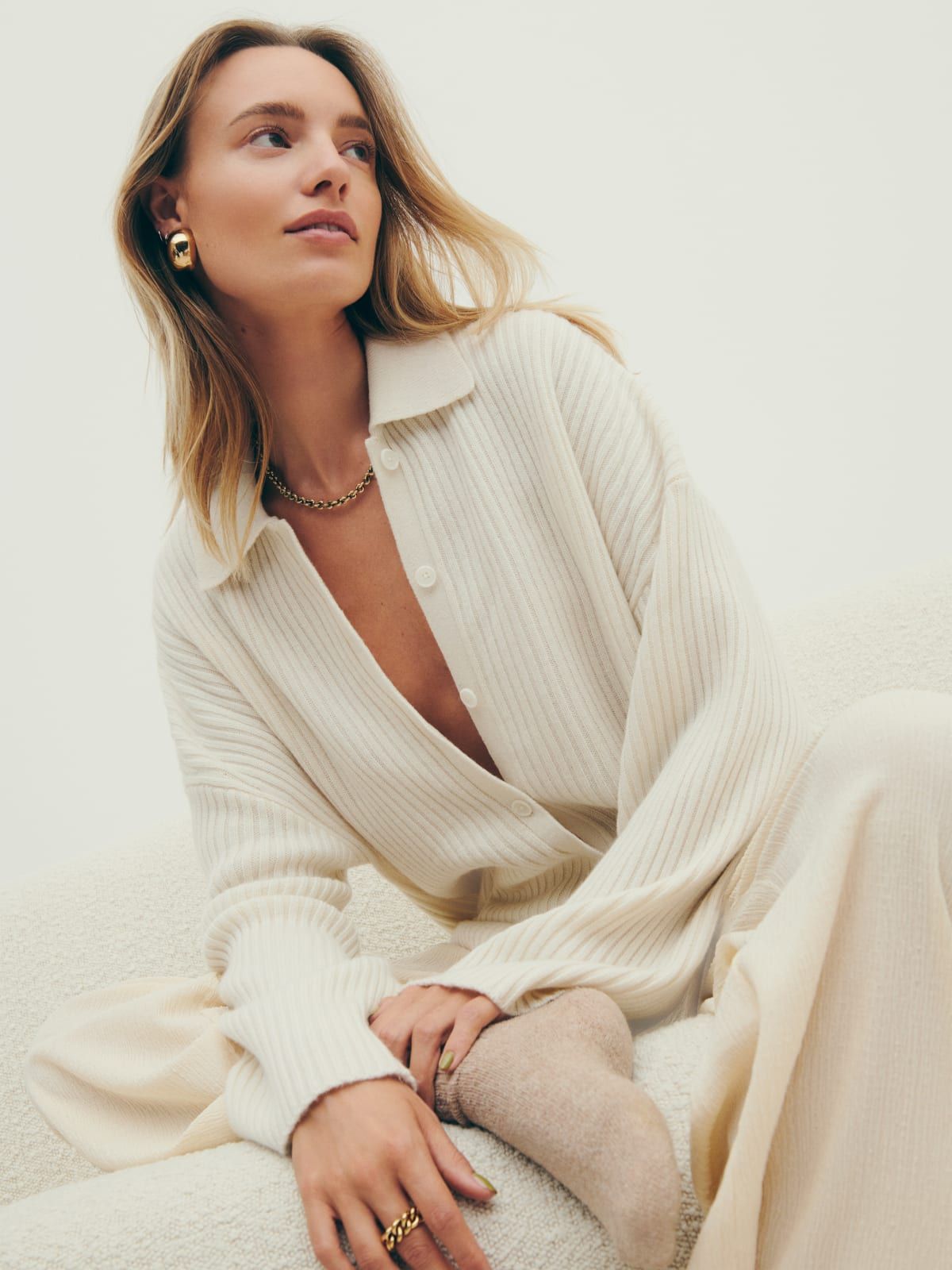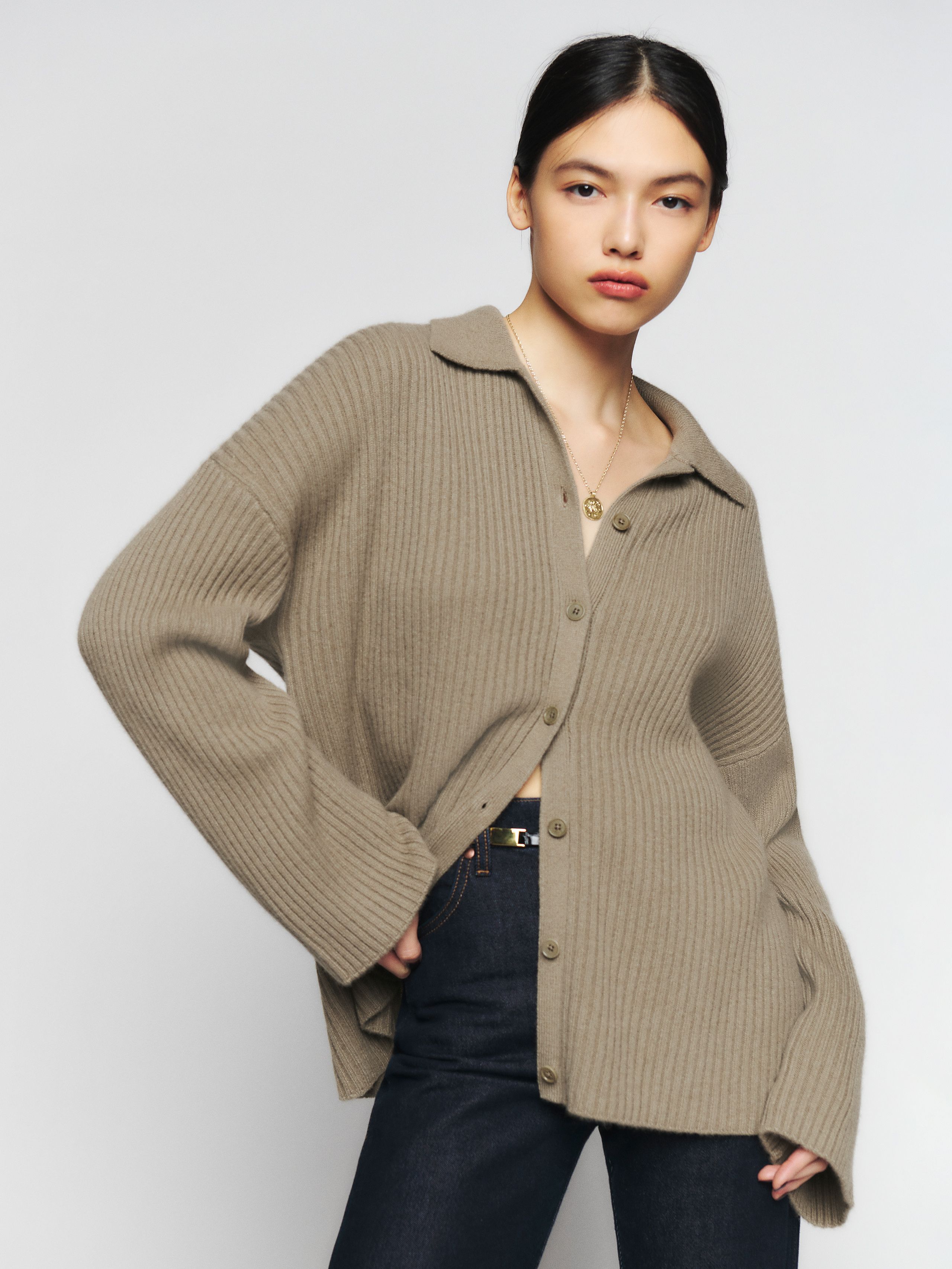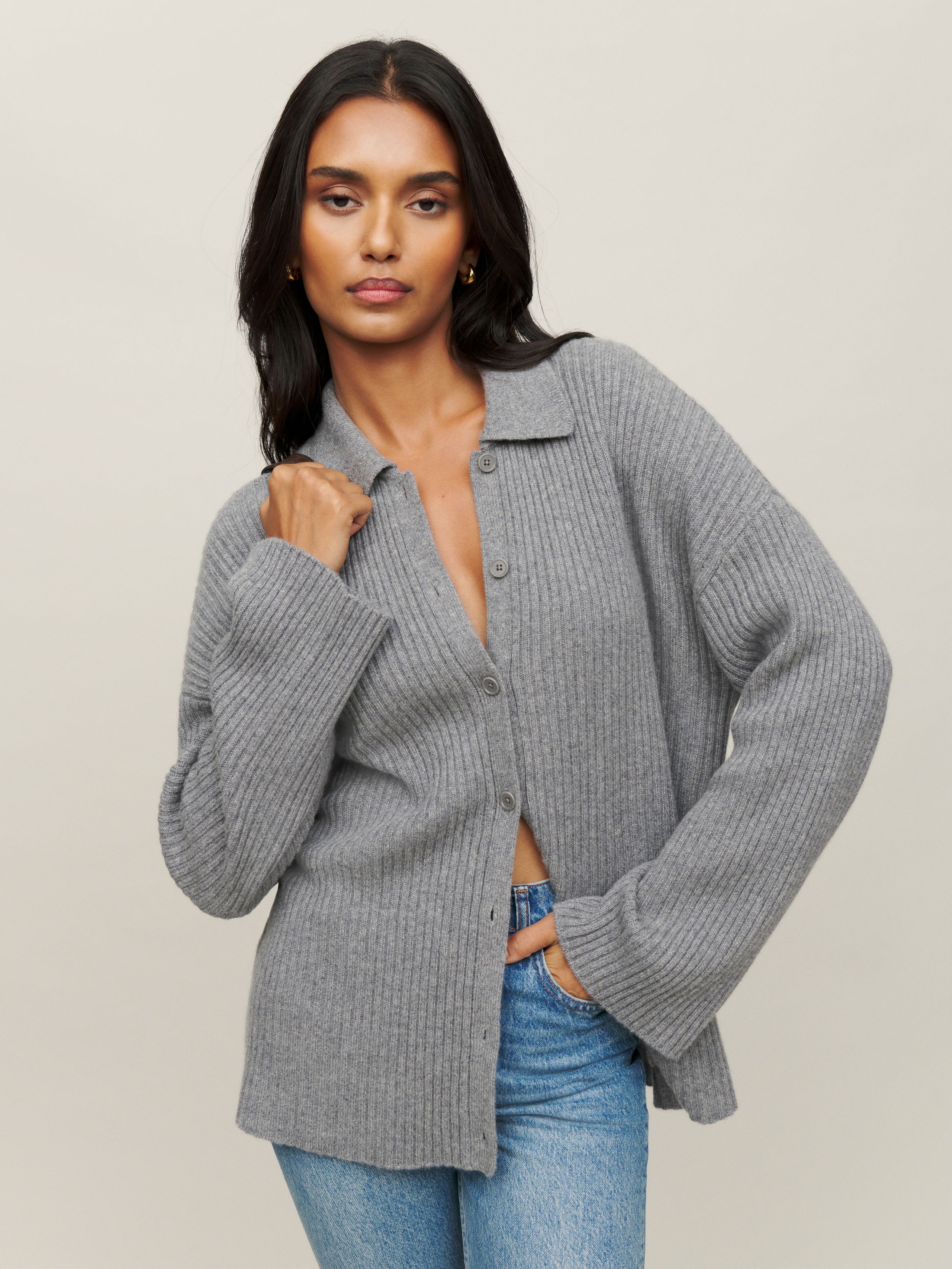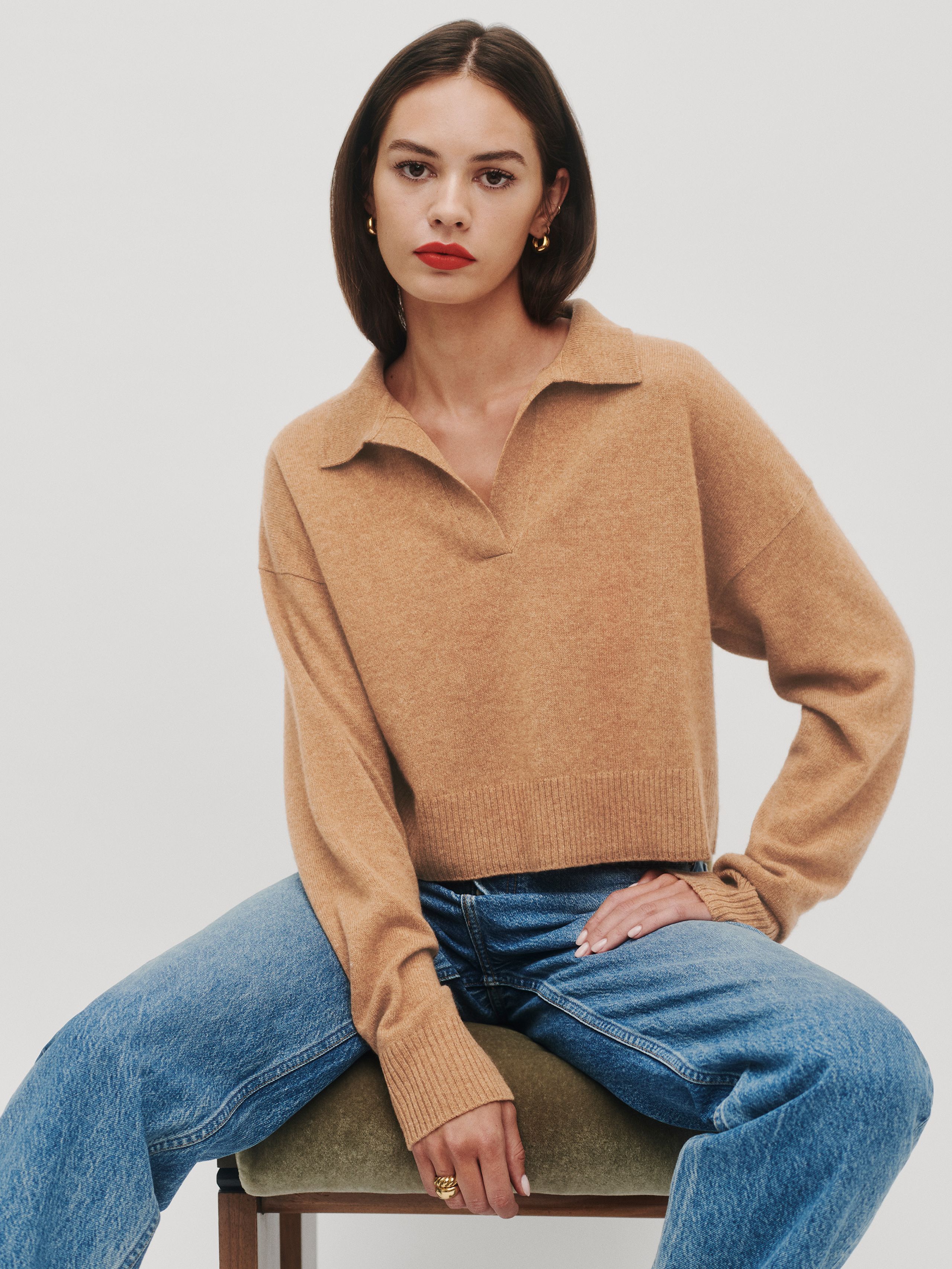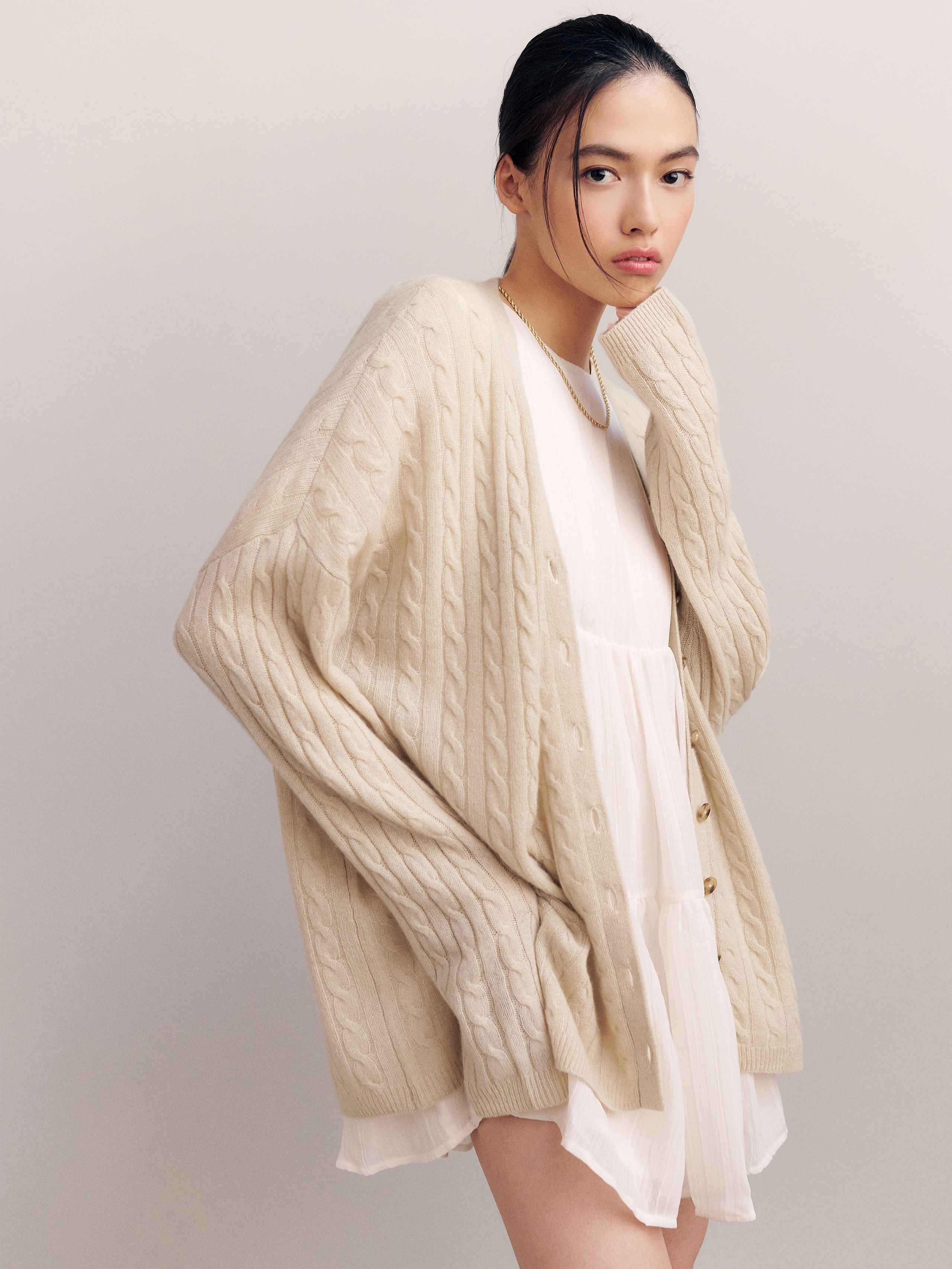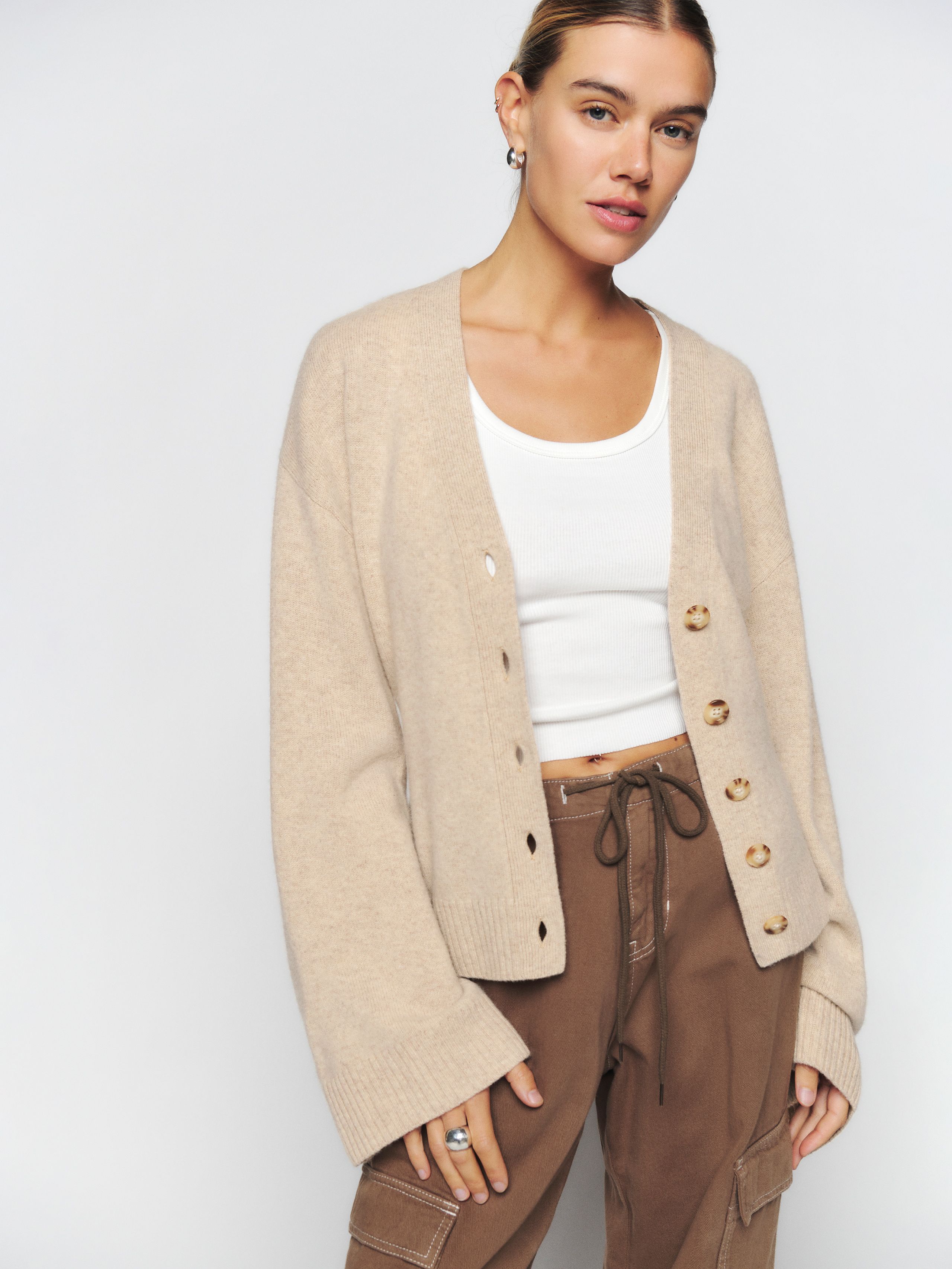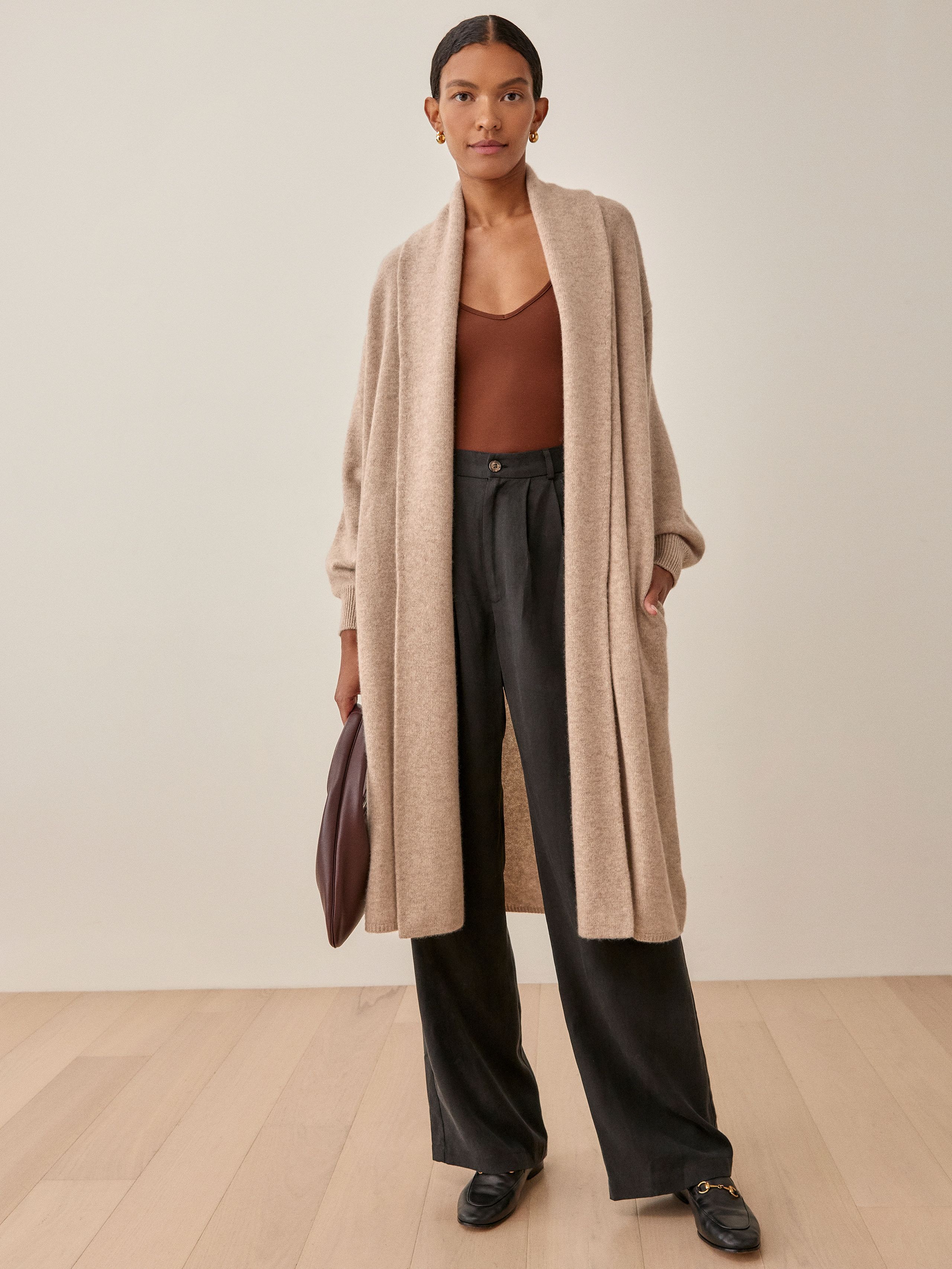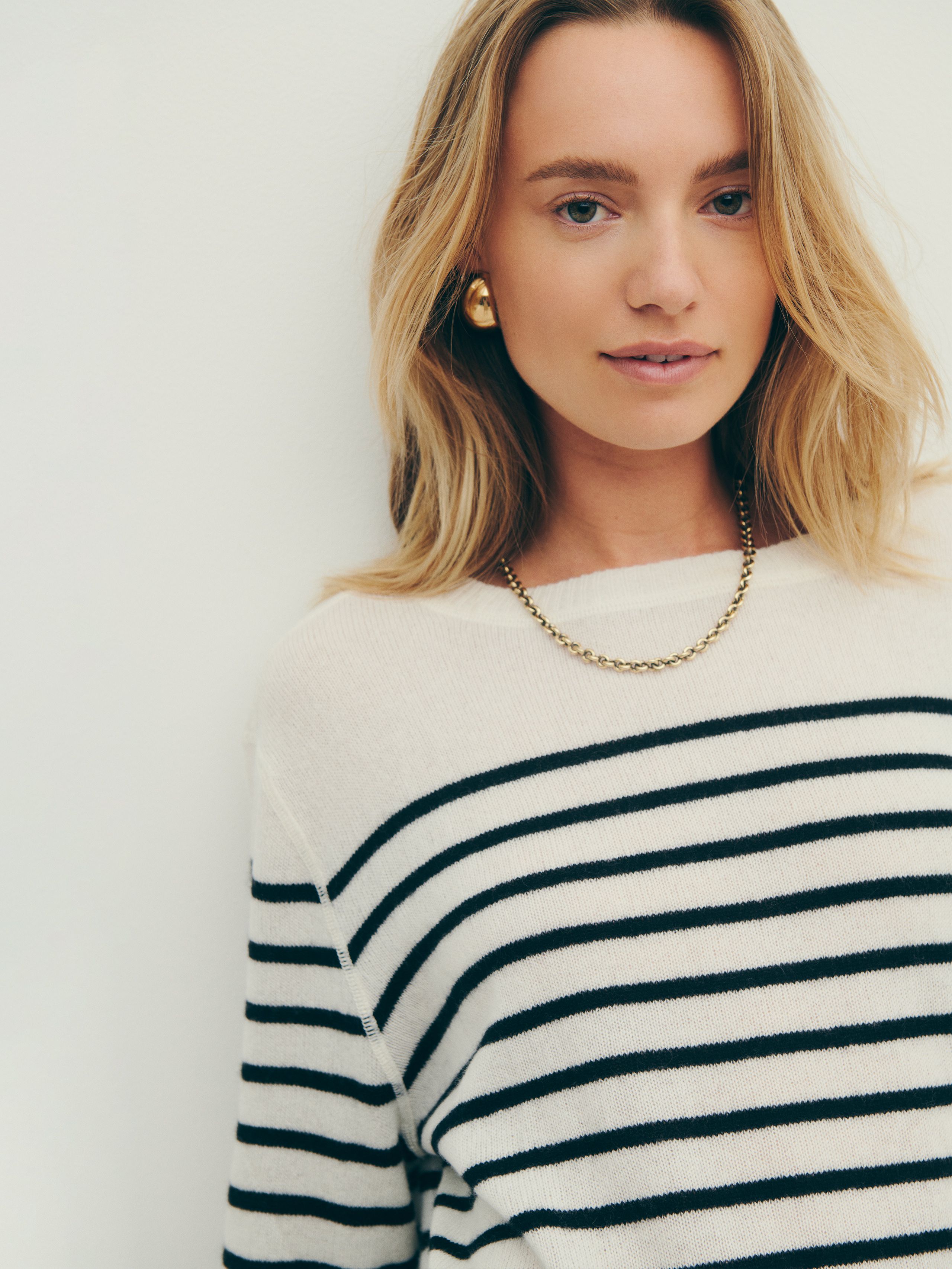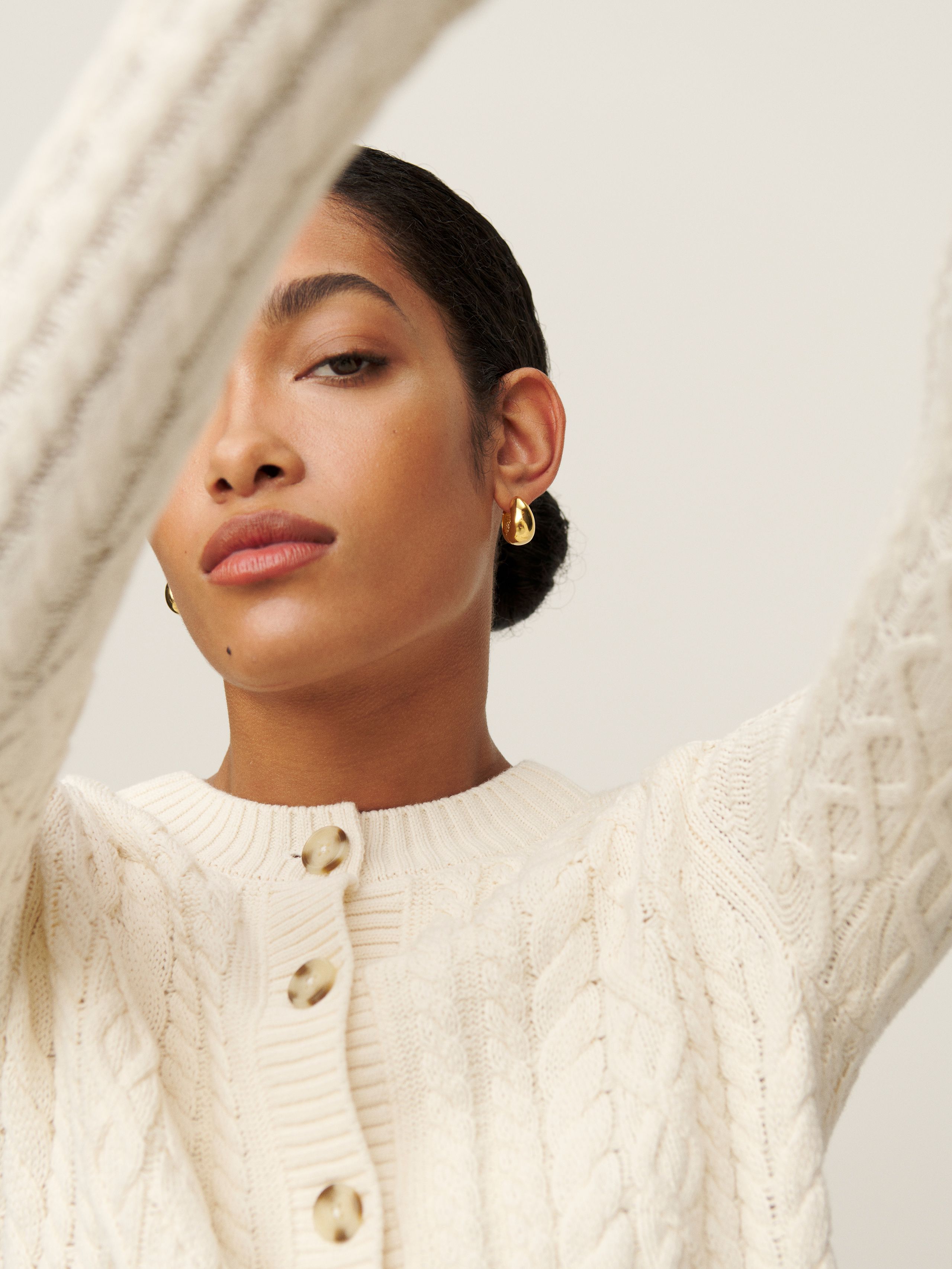 Next: I'm a Shopping Specialist—24 Winter Basics Under £75 I Think You'll Love