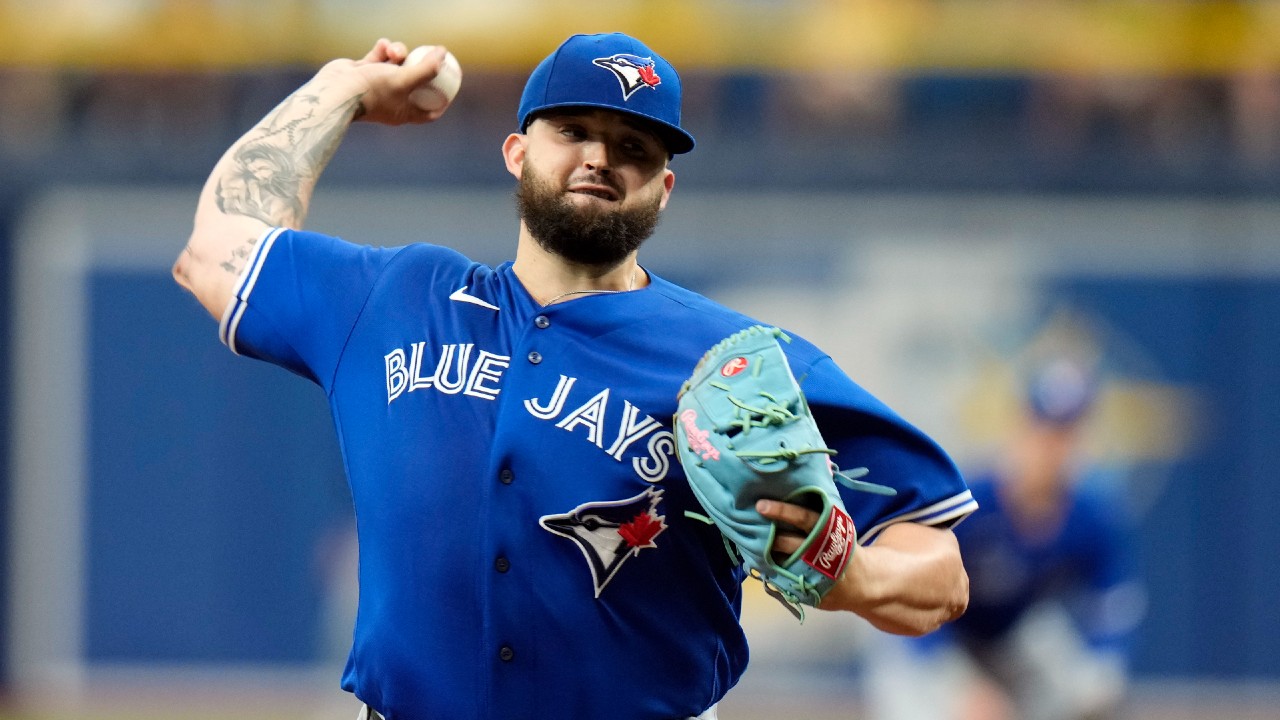 TORONTO — The first two innings were a slog. Walk out of the gate. Long AB after long AB, totalling 22 pitches in the first, 26 more in the second. At times, both Alek Manoah's fastball and slider were all over the place, and not in a good, strike-to-ball way. One of those heaters tailed back over the middle of the plate for Canadian Abraham Toro, who whacked it 347 feet over the right-field wall. Even a three-up, three-down third needed 16 pitches before a clever escape from a two-on, none-out jam capped another high-pitch-count, low-efficiency night, the Toronto Blue Jays not risking a third time through the Milwaukee Brewers for their off-kilter righty in what finished as a 4-2 loss Wednesday night.
Debate incremental gain versus wheel-spinning all you like, but as June begins, it's becoming increasingly apparent that whatever issues Manoah is working through aren't going to suddenly disappear. His talent, work ethic and competitiveness create the potential for a sudden correction, of course, but 12 starts in, his ERA at 5.46, consistency across the board continues to elude him.
Earlier in the season, after surrendering seven runs in 4.2 innings against the Tampa Bay Rays, Manoah talked about fitting together "pieces to the puzzle" with his velocity and mechanics, building toward a more complete picture. But with his velocity still down and his slider not back to elite yet, a series of steady, progressive gains may be needed.
As manager John Schneider put it before the game: "It's more mindset over mechanics right now. Having conversations with him and Pete (Walker, the pitching coach), it may have been different earlier in the year, I think, and trying to be a little bit too fine. His mechanics and delivery are in a spot now where it's just trusting your stuff and getting in the zone."
That Manoah held the Brewers to Toro's two-run homer through four frames is something, but he also walked three while striking out only two. He left the Blue Jays in a 2-0 hole they never dug out from, Kevin Kiermaier's RBI triple in the fifth making it a one-run game before Milwaukee opened things up against Tim Mayza in the seventh on Owen Miller's two-run double.
A Cavan Biggio RBI groundout in the bottom half made it a 4-2 game, but a 1-for-13 night with runners-in-scoring position was again glaring.
Of note is that Anthony Bass pitched for the first time since he shared an intolerant Instagram post and drew boos from a crowd of 42,205 throughout a runless ninth.